Going to the museum is being the hype place for hangouts lately. Teenagers used to go to the museum not to enjoy the art, but for taking an aesthetic photos. Am I right in this statement? But I think this activity is very positive! Yes, you can take a picture while learning about history. But of course, using a stylish outfit is necessary to get a great photo.
Do you know what kind of outfit that suitable to wear for going to the museum? Okay, if you still looking for an outfit, you came to the right place! We will give you 25 outfit ideas that you can wear for the museum hangouts. It will look vintage, simple, chic, cute, and many more! So, you just need to choose which one is your style.
Don't worry, our ideas could be used for any age, even if you are still a teenager or an elder woman. Furthermore, this idea won't bother you because you just have to search for the outfits in your wardrobe. Do you get the excitement? Wherefore, I already feel excited to share it with you guys! Okay, it's time to get into the topic!
25 Outfit Ideas to Wear for Museum Hangouts
Wear The Basic Outfits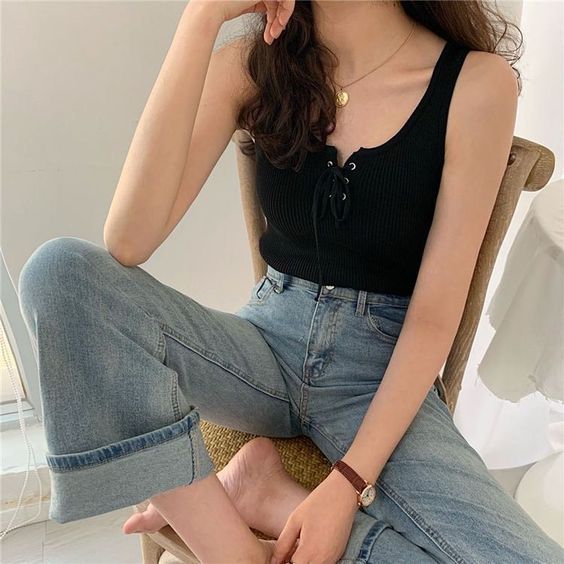 Even basic outfits look ordinary, but they will be suitable for the museum hangouts! Moreover, wearing a basic outfit will give you a comfy feel and still look fashionable. Mix your favorite jeans with a trendy tank top. Furthermore, you are allowed to add accessories if you want to get the extra look like give a touch of necklaces, earrings, hairpins, and many more. Next, we recommend you wear boots for the shoes.
Get The Comfy Feel From Sweatpants and a Cardigan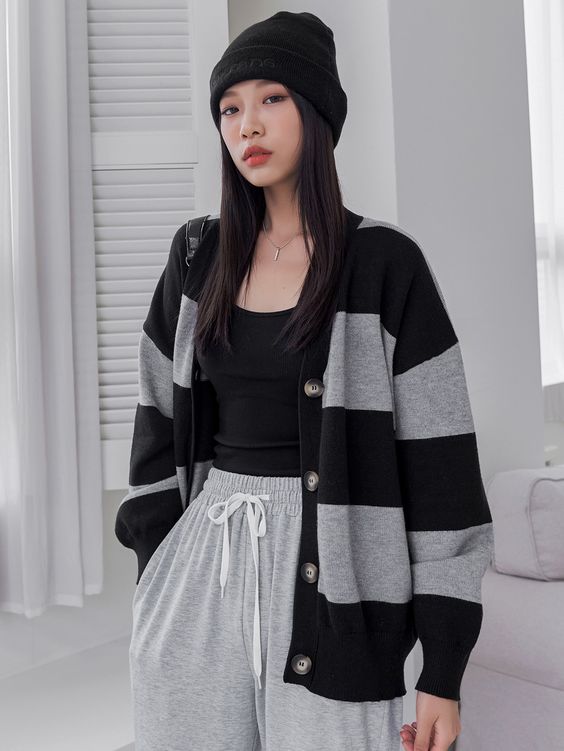 Still with the basic outfits, but the difference will make you comfier than the previous idea. Yes, the combination between sweatpants and a cardigan! For the innerwear, you can choose a tank top or a basic t-shirt. To complete your style, use a beanie hat for hair accessories or any accessories that you like.
Shirt and a Knit Sweater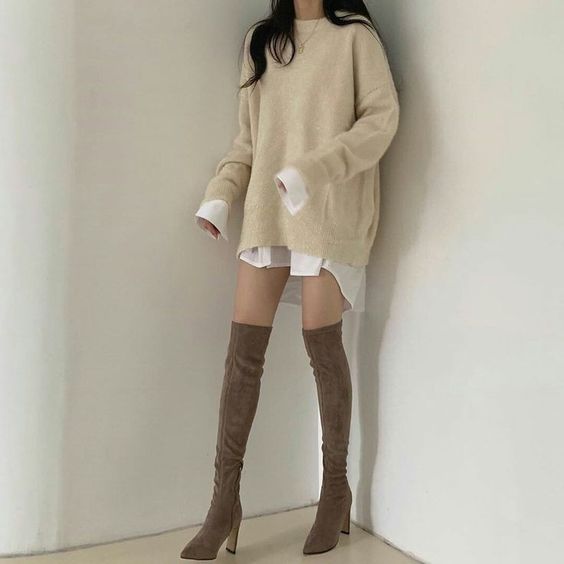 Next, we have an oversized shirt and a knit sweater. We want you to make the knit sweater as the outerwear to make your outfit look stylish. Furthermore, combine with the high-knee boots to get the chic vibes and a few accessories if you want. Don't use too many accessories to avoid looking too much. Now, you're ready for the museum hangouts!
Mix Jeans with a Wrapped Shirt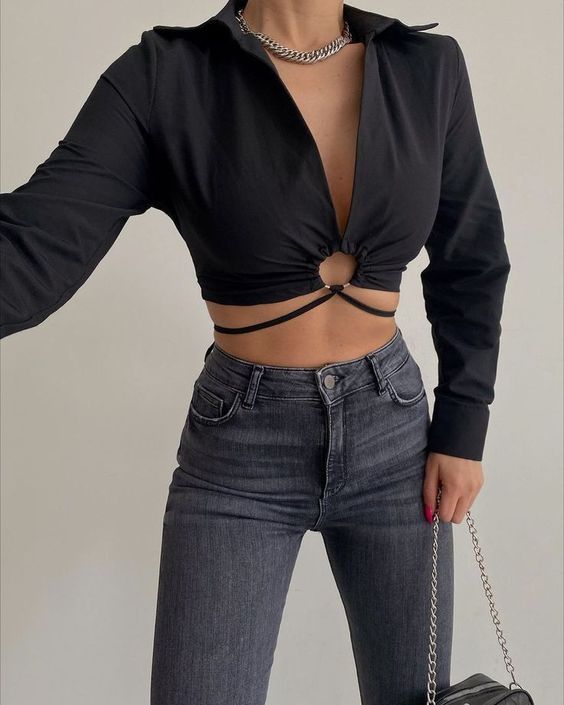 This idea is meant for mature women! But, don't worry, it can be used for teenagers too. Now, put on your jeans and style them with a wrapped shirt. If you feel unconfident about the crop top, you may choose the top that is not crop. Furthermore, finish out your looks with your favorite heels and a shoulder bag.
Vest and Leather Pants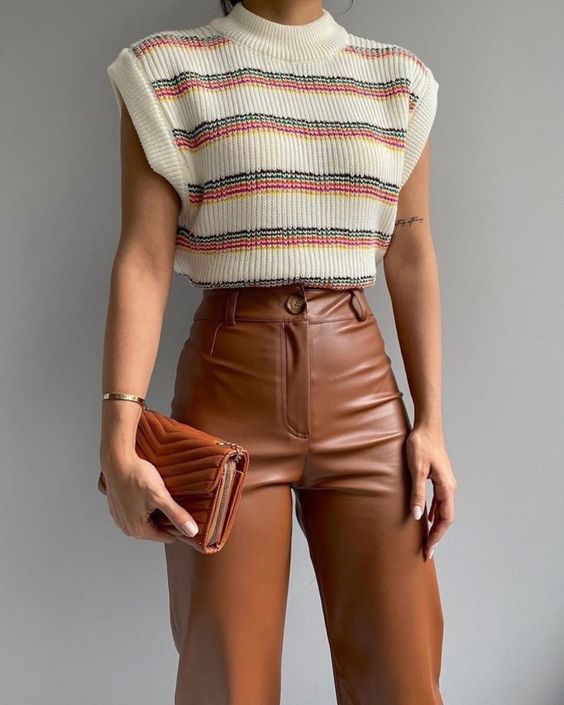 Isn't vest one of the hype fashion items lately? Maybe you think it makes you look nerd, but you are wrong! The outfits depend on how you style them, so you can make your vest look chic by mixing it with leather pants. Now, you just need to add accessories to support your fashion style. Furthermore, finish it with any kind of shoes that you like and a clutch as the bag.
Off-Shoulder Dress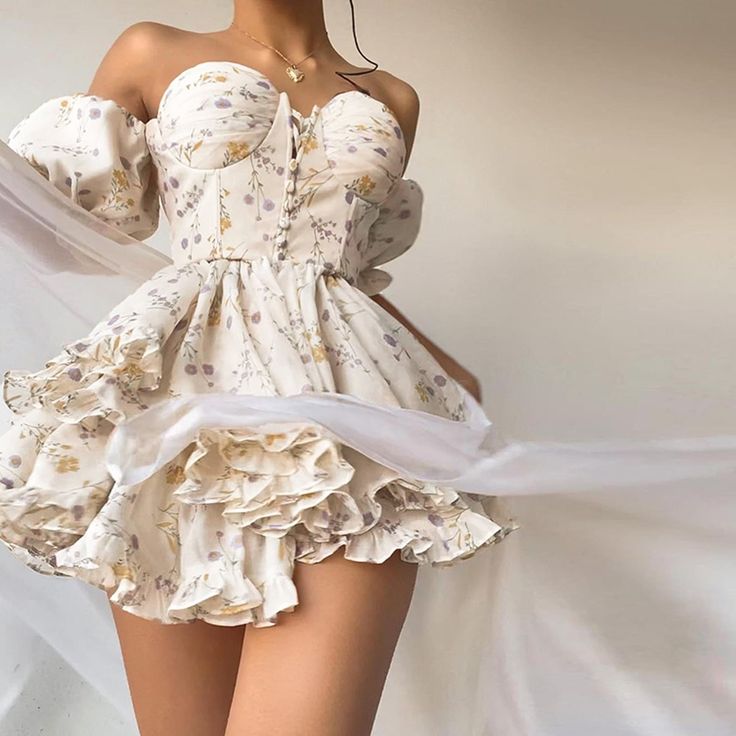 If you want to look vintage and feminine, you have to try wearing an off-shoulder top. I thought this is one of the timeless outfits suitable for any occasion, especially for going to the museum. You will look like an old noble if wearing this dress. And of course, your photo gonna be aesthetic with this dress. You just need to add laces-heels and a sling bag.
Styling Loose Pants with Bomber Jacket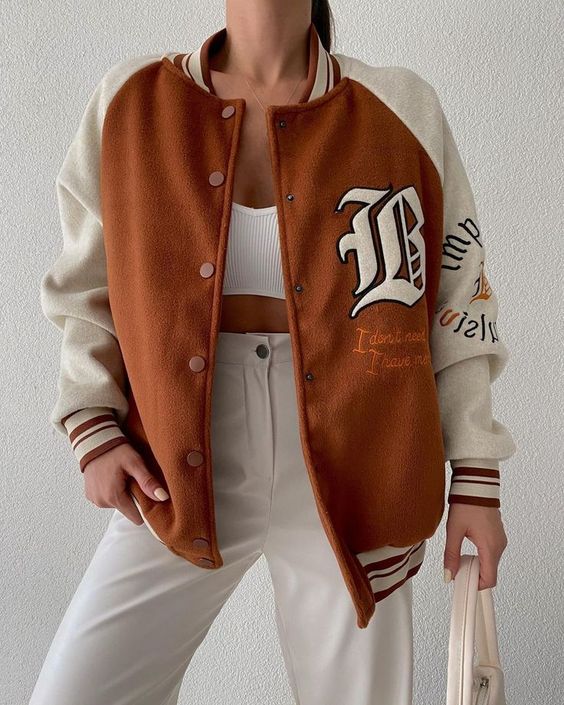 After giving you an idea that makes you look feminine, it's time to give you an idea that can make you look boyish. Of course, it is because I know not everyone will be comfortable wearing dresses or skirts. So, for this idea, you need to combine pants and a bomber jacket. If you don't have a bomber jacket, you can use any kind of jacket that look vintage. Furthermore, a cropped tank top for the innerwear, and you're done!
Looking Chic in Leather Outfits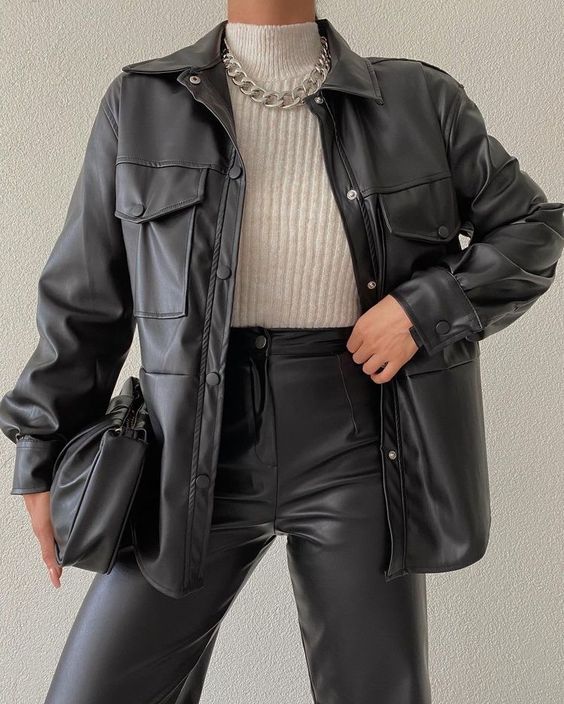 People will love chic outfits because they can give a classy look in a while. So, if you want to achieve this look, you should wear leather outfits! As you can see from the picture above, you may wear a leather jacket and mix it with leather pants. Then, use any kind of top that you love for the inner top whether a basic t-shirt, turtleneck top, or even a tank top. Don't forget about the accessories to support your chic vibes!
Split Dress
Sometimes there's a special event that is held in the museum. So make sure, you wear outfits that are suitable for this occasion. We suggest you wear a split dress to get elegant and fancy vibes. Furthermore, this dress also looks vintage which is perfect for the museum. Lastly, use stiletto heels and a clutch to complete your outfit style.
Use Tennis Skirt and Cropped Blazer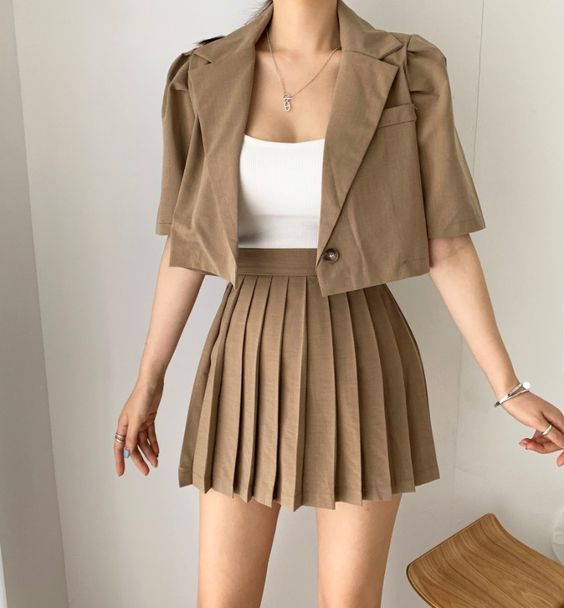 Who feels our previous ideas are not suitable for teenagers? If you feel that so, we already prepare another idea for you! Use tennis skirts and pair them with a cropped blazer. Again, if you don't like cropped outfits, you can give a hack by using innerwear that's not cropped. But if you don't mind about it, we recommend you use cropped innerwear to balance the outfit look. Next, you just have to wear sneakers for the shoes and a mini backpack bag for saving your needs.
Combine a Cardigan with Span Skirts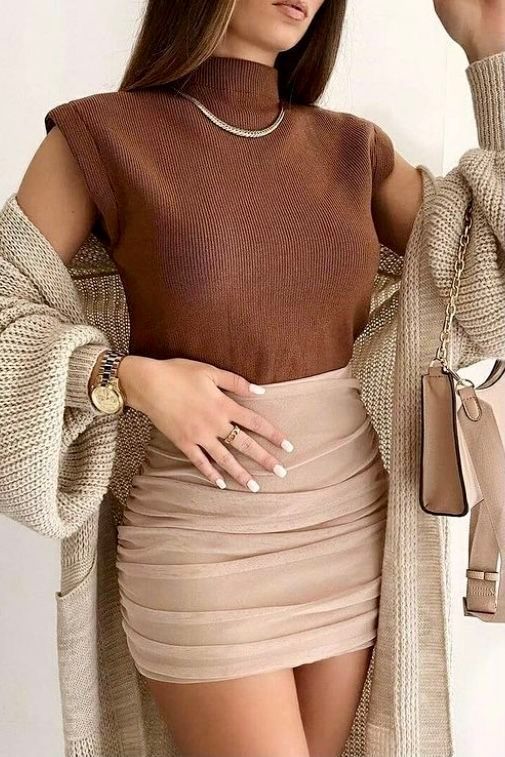 Still around the skirts, now this idea using span skirts and a cardigan that can keep your body warm. As you know, in the museum will be colder than outside, so you need to make sure your body is warm enough. Next, use a turtleneck top as the outerwear. These three combinations will look harmonious and simple.
Make It Vintage by Using Corset Tank Top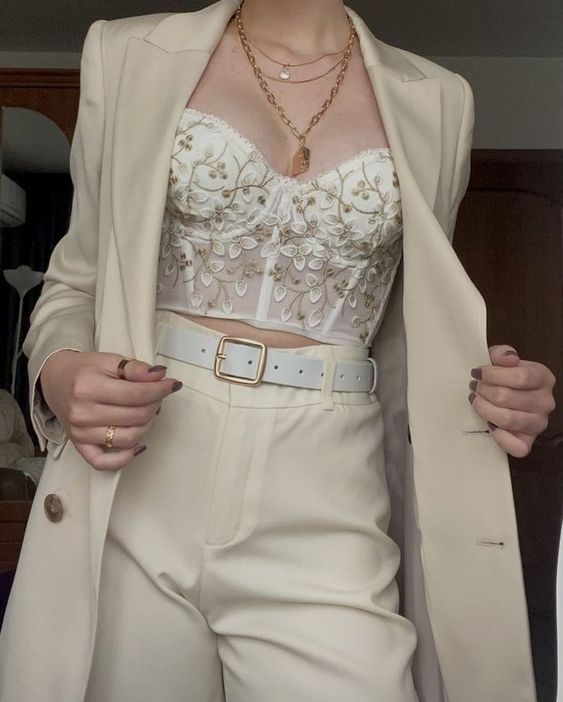 Going to the museum is not complete if you're not wearing a vintage outfit! How could I say that? It's because the museum is popular with the history and old, so a vintage look is suitable for this place. I want you to wear a corset tank top to give the vintage vibes. Meanwhile, use a blazer and loose pants to balance the look. Also, you may add accessories that are made from gold if you want to look more fashionable.
Layering Outfit to Look Amazing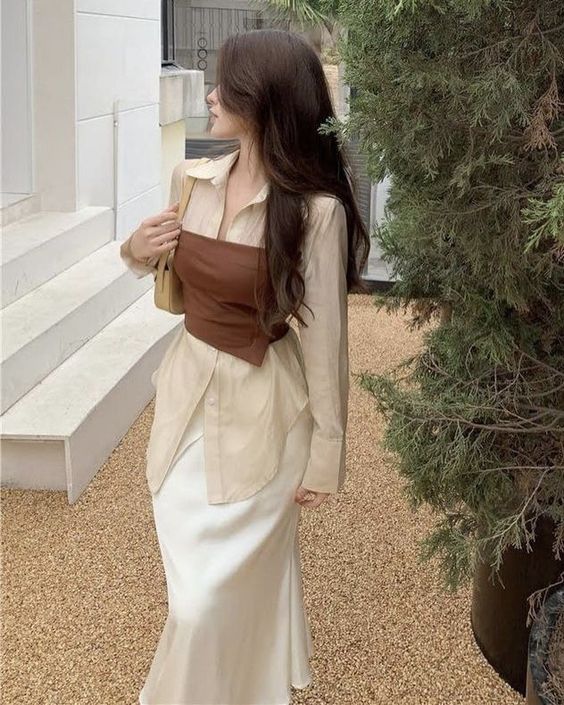 Layering outfit make you look tacky? I guess you choose the wrong outfit to layered. Because if you wear a shirt, tank top, and satin skirt it will make you look stylish over tacky. Make the tank top as the outer top to make it looks different and show the layering technique. If you want to wear accessories, you just have to make sure it has a simple design. Believe me, this kind of outfit gives you a thick and tall body effect.
Try Oversized Shirt and Span Skirts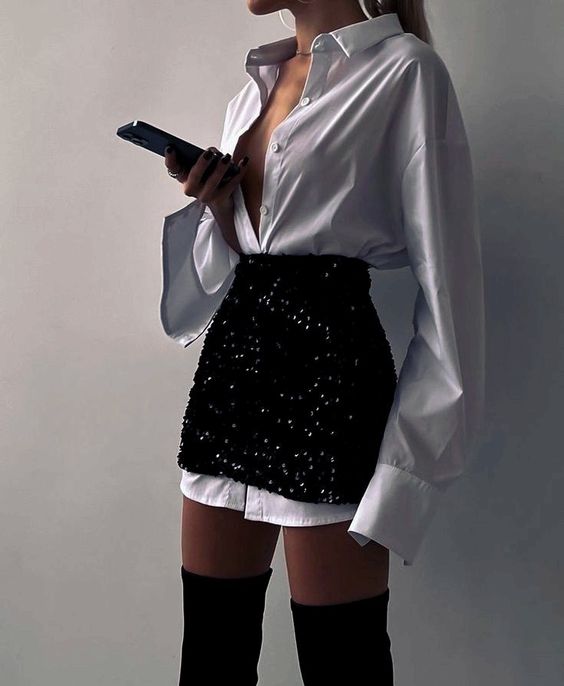 Feel no confidence with three layering outfits? Don't worry, with two outfits you can get the layering outfit looks. All you need to do is wear an oversized shirt, then add a span skirt that shorter than your shirt. Last, use boots to create the girl boss vibes, or you may change it with heels if you want to look more simple.
One Set Knit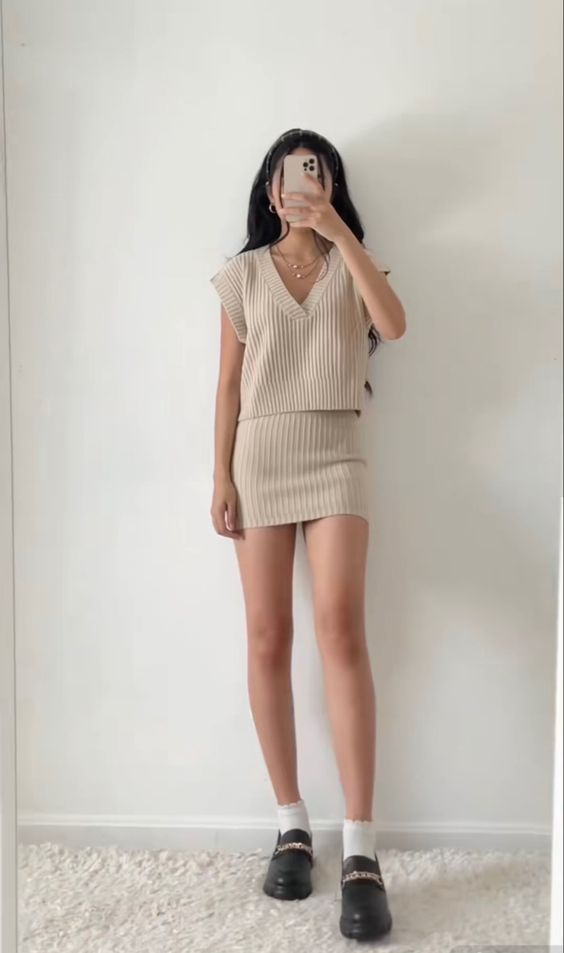 Feeling stuck to mix and match your outfit? Then, one set outfit is the solution to your problem. You can use a knit span skirt and a knit vest. To get the vintage, you can use loafers for the toe. Furthermore, use accessories to make it extra. This kind of look that suitable for those who love to look simple and are afraid of being tacky.
Short Pants and Puffy Sleeves Top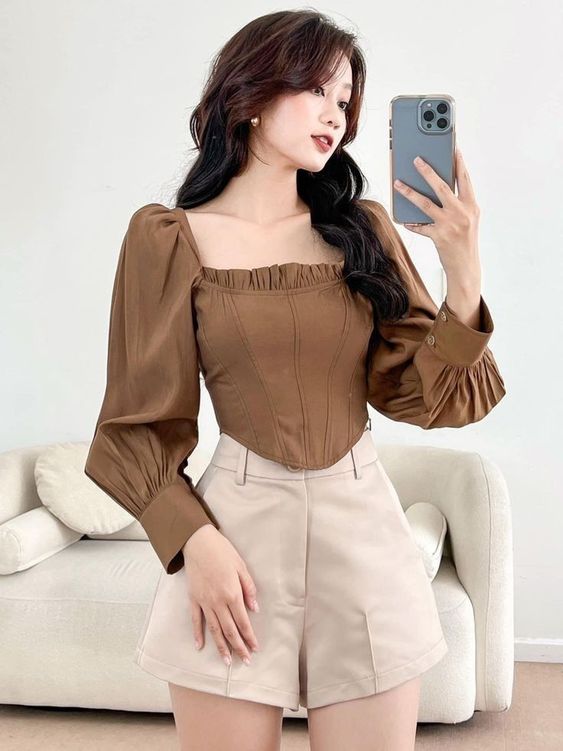 Who loves wearing short pants? You still can wear it even going to the museum. In this idea, we want to make a casual formal looks. Therefore, we choose a puffy sleeves top as the combination of your short pants. Furthermore, you can choose any kind of shoes based on your mood because this outfit is universal. Besides the museum hangouts, you can wear them for going to the café or mall.
Layering Accessories is The Key to Stylish Outfit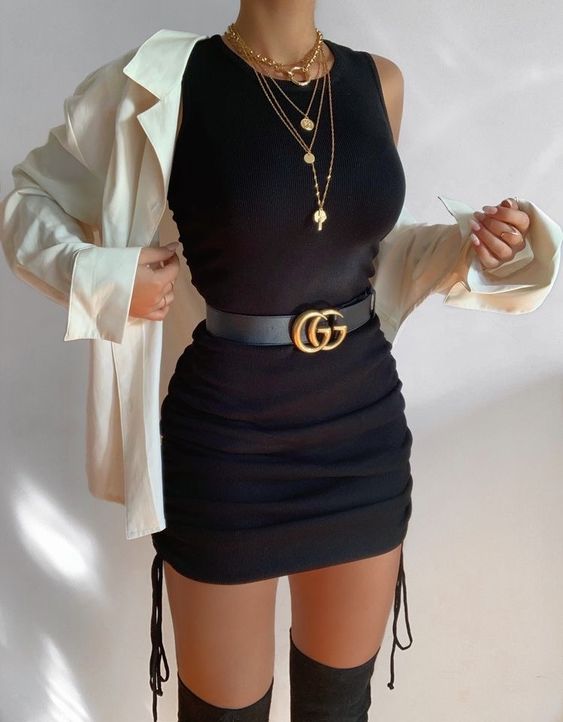 Sometimes, you feel lazy about wearing a stylish outfit. Maybe you just want to wear a basic outfit like a bodycon dress and a shirt. So what do you have to do to make your outfit more fashionable? You're right, accessories! Besides, making your outfit look fashionable, some of the accessories can also give another benefit like a belt that has another function to shape your body. Furthermore, don't forget about the layering technique that will make your outfit looks cool.
Look Simple with Baggy Jeans and a Cardigan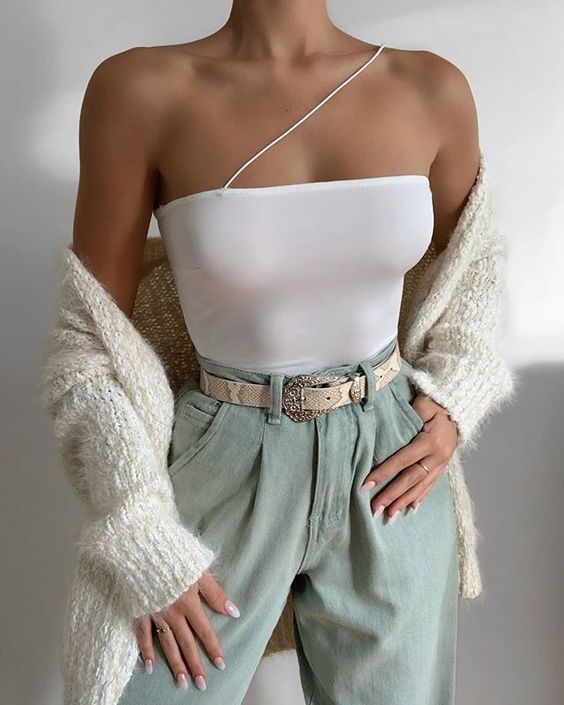 Even though our ideas are already simple, we still have another idea that more simple. Style baggy jeans with a cardigan and use a tank top for the innerwear. Next, you can wear a belt, a necklace, or any kind of accessories to make it extra. And voila, you look fashionable in a simple outfit without putting in so much effort.
Keep Your Body Warm with a Coat and Leather Pants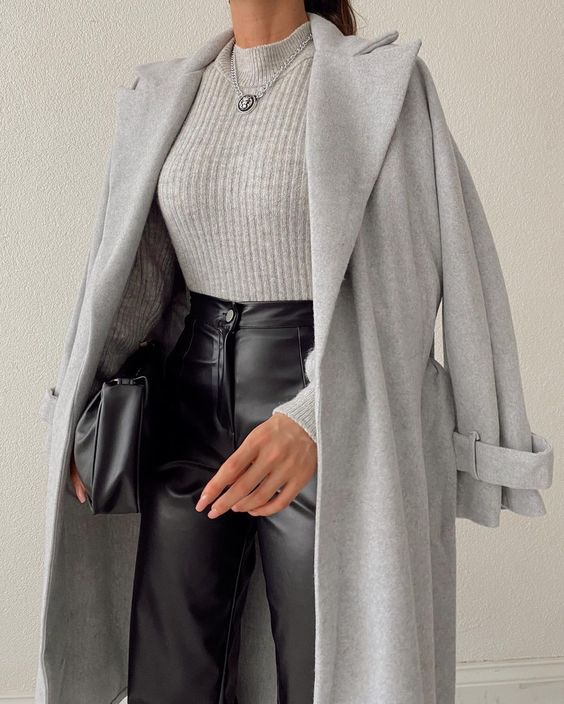 As we already said, the museum will feel colder, and those people who get cold easily need to wear warm outfits. So, you can mix the leather pants with a coat and a turtleneck top to solve your problem. And yes, even if it's a warm outfit, it still looks fashionable because of the leather pants and feels comfy that can we get from the top.
Mix and Match Span Skirts with a Turtleneck Top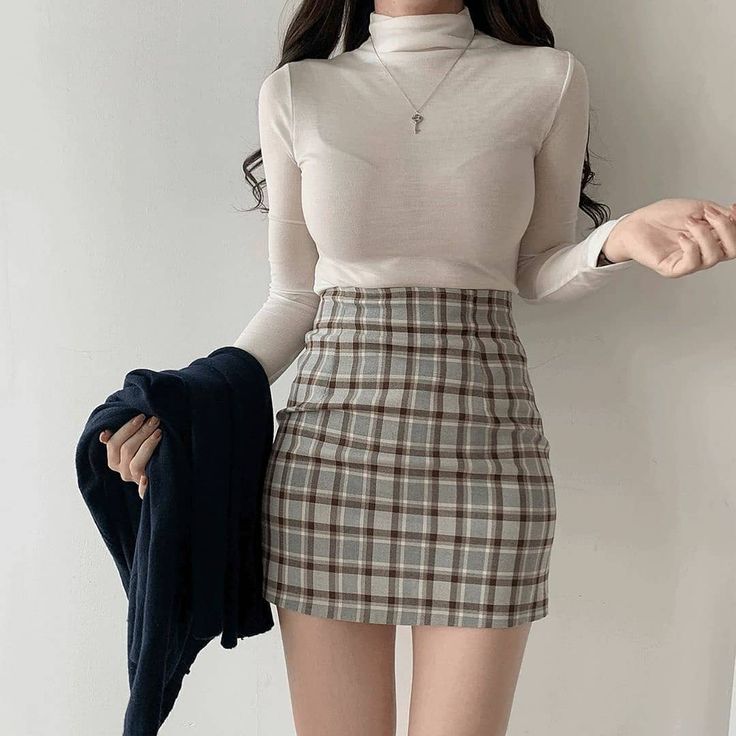 Don't like using leather pants? You can change it with a span skirt if you want to. Furthermore, you need high-knee boots to keep your legs warm. This outfit will be suitable for people who have feminine and girly personalities.
Shape Your Body Wearing Bodycon Dress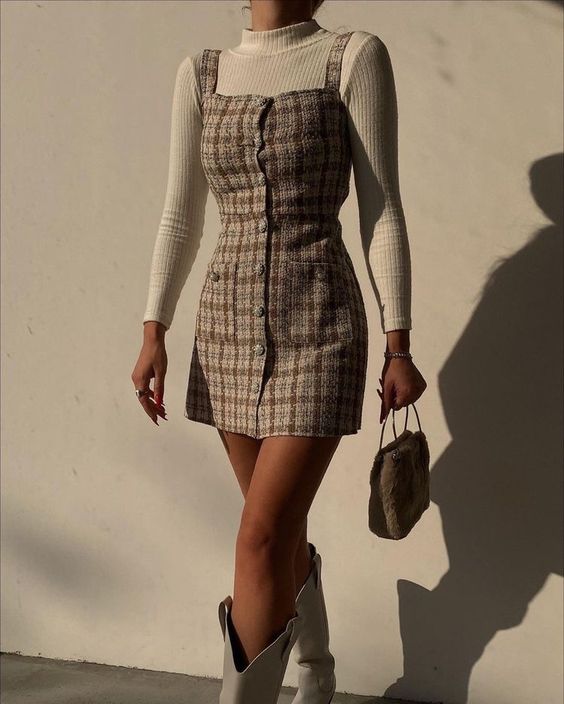 Use a bodycon dress if you want to show your body shape. If you have a beautiful body, I believe it will gain your confidence level, so you need to show it off because not everyone has it. If you feel the outfits are too open, you can add a turtleneck top or shirt and make it the innerwear.
Casual Outfit Look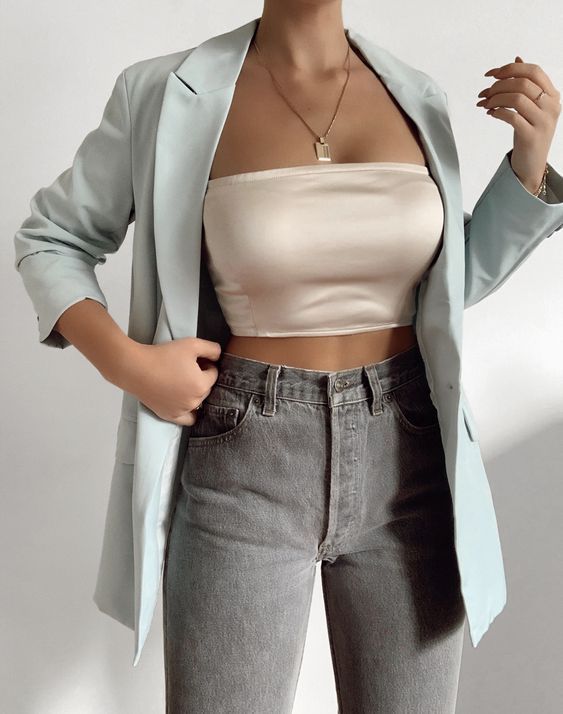 If you are wondering about the casual outfit, the answer gonna be yes you can have it! The casual outfit will look great for any activity and one of them is museum hangouts. Okay, now wear your jeans, cropped tank top, and blazer together. Looks ordinary? Just add accessories! Lastly, you need loafers to achieve the vintage style and it also feels comfortable for walking.
Short Pants and a Jacket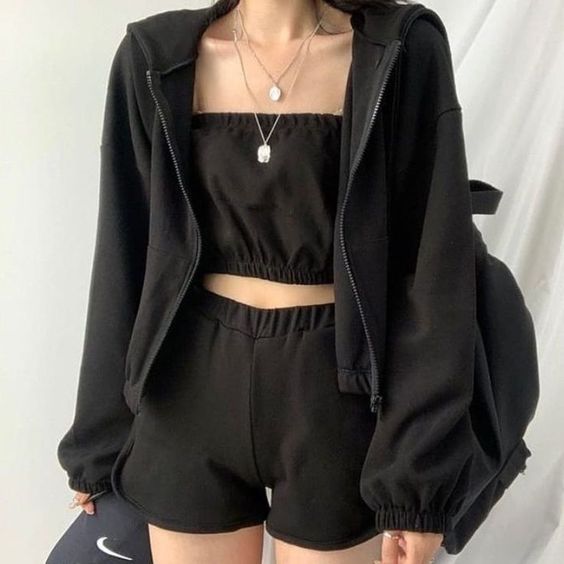 This gonna be the comfiest style and would look very simple. If you are the type of person who cares about convenience, you will like it. Pairing the short pants with a cropped jacket and cropped tank top. Of course, sneakers and a backpack bag are the friends of this outfit. Then, you can stroll around the museum without feeling bothered.
Korean High School Outfit Inspired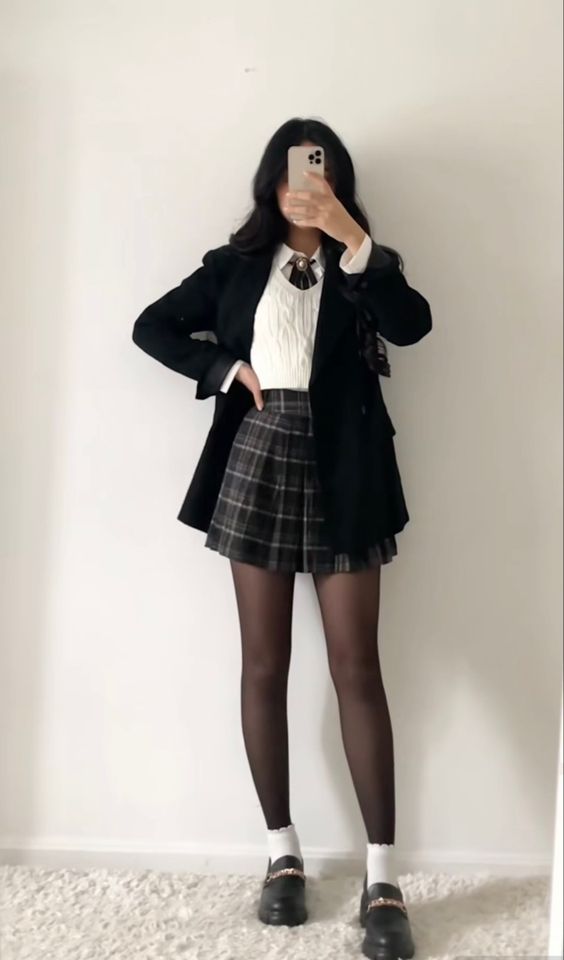 Korean high school outfits gonna be perfect for you who are still teenagers. The vintage vibes that are created from this outfit make this outfit suitable to wear for the vibes of the museum. The outfit that you have to use is a tennis skirt, shirt, vest, blazer, tie, socks, and loafers. You may leave the accessories part to prevent looking tacky.
Use Obi Belt to Get Out of The Style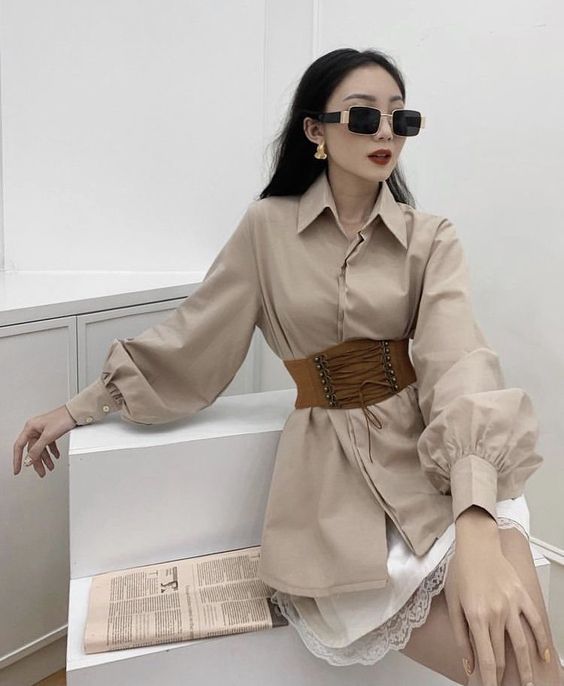 Do you know obi belts are being worth fashion items to have in 2022? Yes, it's because an obi belt will make your outfit out of the style. Any kind of outfit you add an obi belt will turn stylish. If you are a newbie, you may try to wear an oversized shirt and an obi belt. Last, add sunglasses and necklaces to give a classy vibe.
That's all about 25 outfit ideas to wear for museum hangouts. Maybe, for the style, you can adjust it with your mood or favorites. So, have you found one of the best from our topic? Hope you like it and happy weekend!