Talking about fashion is very tiring because it has a lot of styles and items. There is someone that loves to look chic but there is also someone that loves to look classic. Therefore, fashion can be one aspect to know about someone's personality. But talking about fashion, I think is not complete if you don't know about fashion items.
Don't worry, you don't have to know all of it, because what matters is knowing about the fashion items that are popular or iconic of the year. Like in 2022, around 25 items are most wanted and look iconic to wear.
I know you've been guessing what kind of fashion items are worth buying, so you don't waste your money on something useless. Okay, this topic will be the answer to your question, guys! You don't have to buy all of our recommendations, just pick one or more that you feel match your style. Can't wait to know about the fashion items worth buying in 2022? Let's start the topic!
What Fashion Items That You Worth Buy?
Obi Belt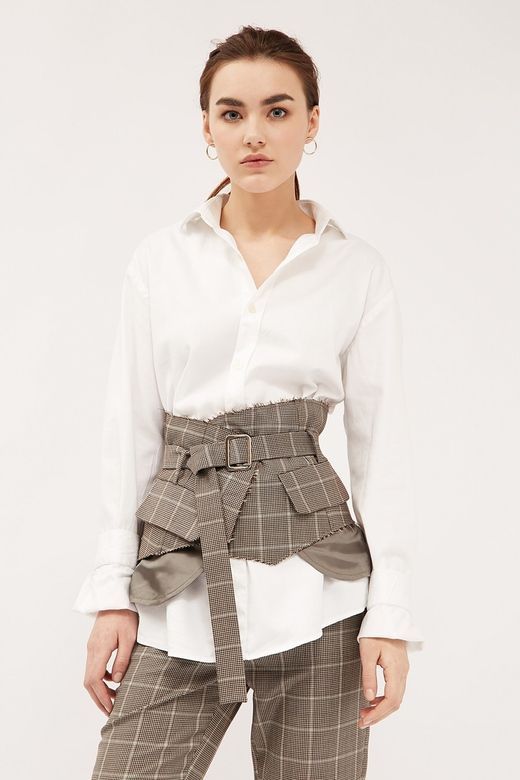 The most wanted fashion item in 2022 is the obi belt. Who still doesn't know about this one? I guess, all of you already know about it. Obi belt is a kind of belt that usually wear in kimono. But now, people modify this belt to be more trendy so can be worn in any outfit. You can mix and match it in a casual outfit, formal outfit, or even in a dress.
Cargo Pants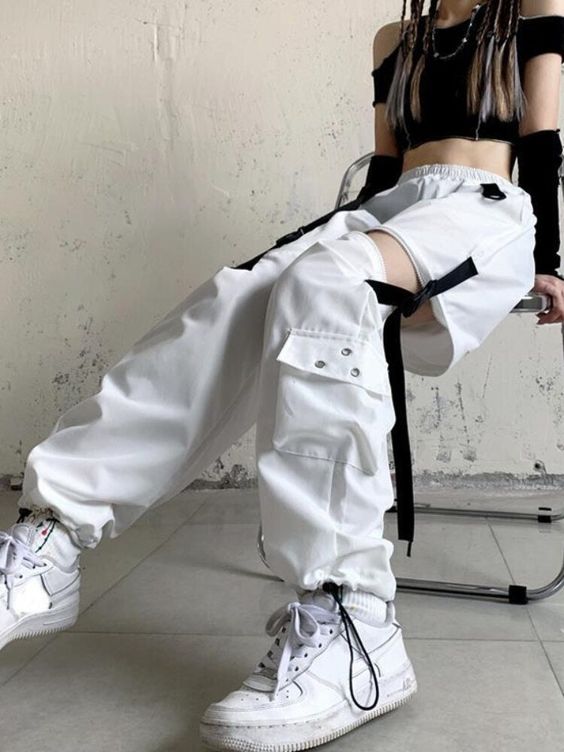 Next, we have cargo pants. If you want to buy pants that can make you look chic, I think it might be the best choice ever. Cargo pant is a pant that has a lot of pockets beside them. The reason why people love this item is that it's perfect when you want to look basic and easy very easy to style without looking tacky. Also, it can be used for outdoor activities without being bothered.
Chunky Sandals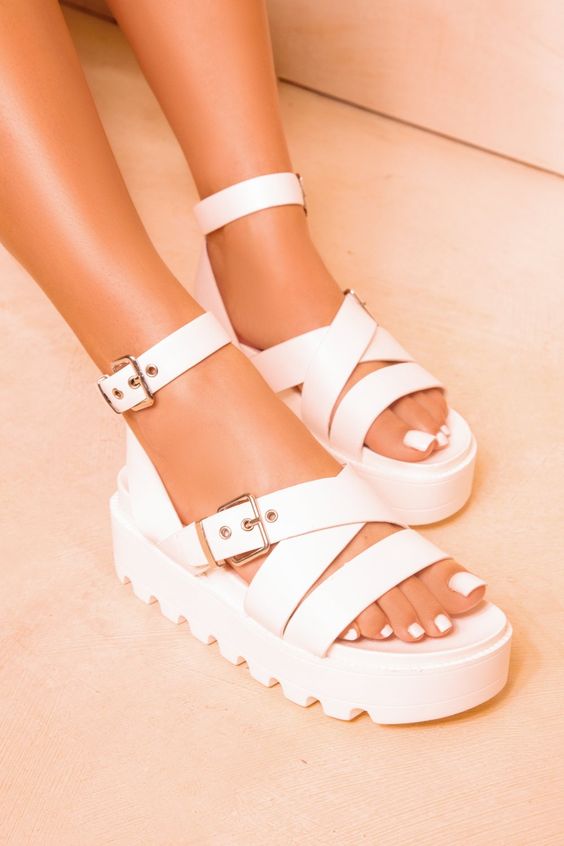 Want to have a heavy walk but feels light? You need to wear sandals like chunky sandals! The design of these sandals is different from another because it has a high platform that can make you look taller but very light and flexible. So, very perfect for petite people, right? Wear this sandal in your basic or casual outfit.
Bucket Hat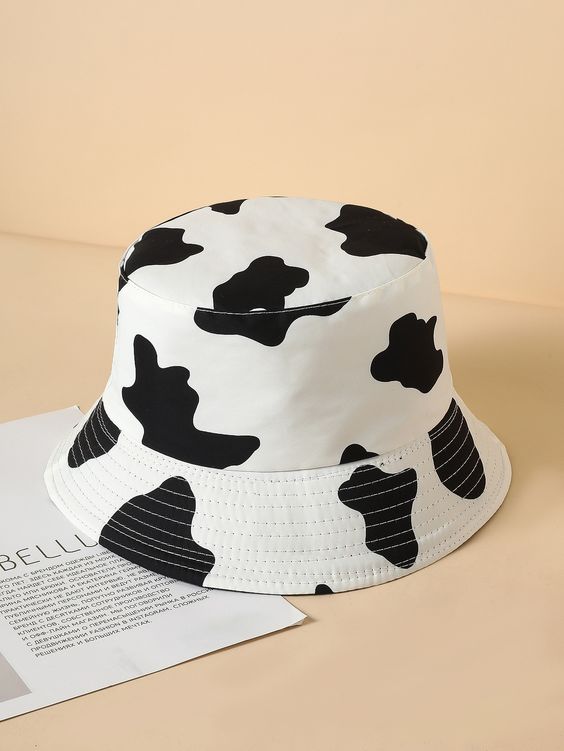 Next, we move on to hair accessories. This hair accessory is very suitable to wear during summer or spring because it will keep your head from the heat. Besides that, it has a unique design that will make you look cool when you combine it with a boyish style. Therefore, if you have a boyish personality, this hat will great for you.
Leg Warmer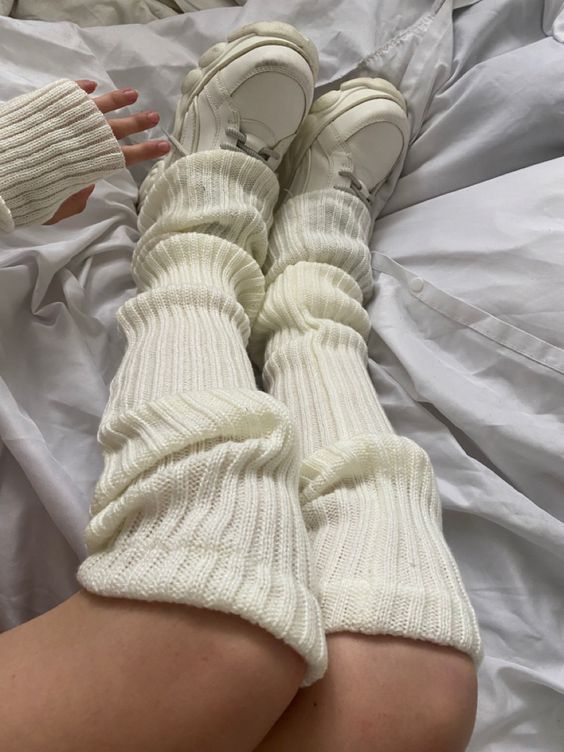 Furthermore, we have a leg warmer! In the past, people use it to keep their legs warm. That's why it's the most wanted fashion item in the fall and winter seasons. But now, people use it for making their outfits more fashionable and also use it in any season. You can combine this leg warmer with skirts or dresses!
Colorblock Top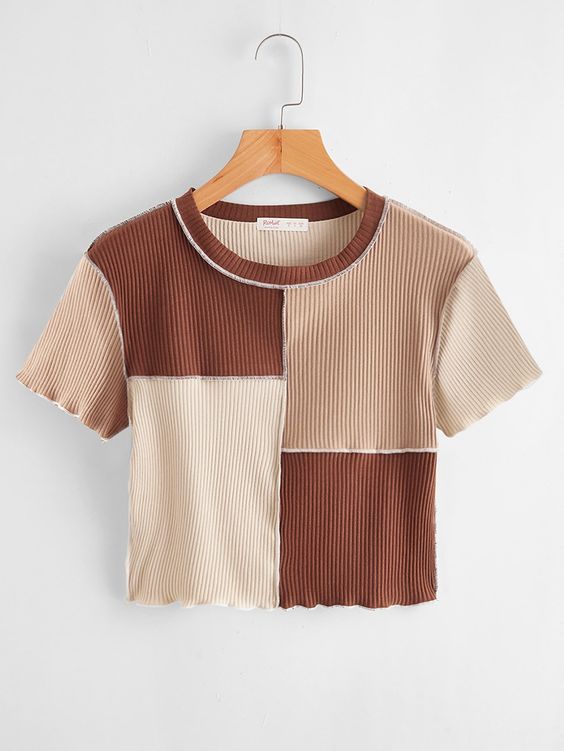 Colorblock top that very popular because this item is worn by Jennie Blackpink. Everything that she wears become popular and iconic. Not only that, but this top also has a unique design that is very cute to wear. So, it can be the answer for you who feel bored with a basic t-shirt but are still comfortable with it.
Lace Up Corset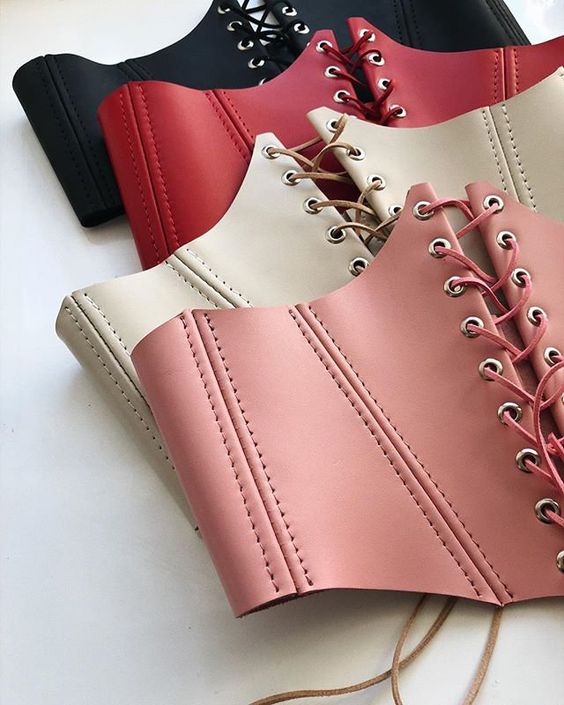 The lace-up corset is made for you who want to show your body shape or want to look vintage. Ancient people wear this fashion item as the inner dress to keep their bodies slim. Meanwhile, in 2022, people use it for the outer top to make their outfit looks old. We recommend you mix this lace-up corset with a shirt, puff sleeves top, or dress.
Satin Dress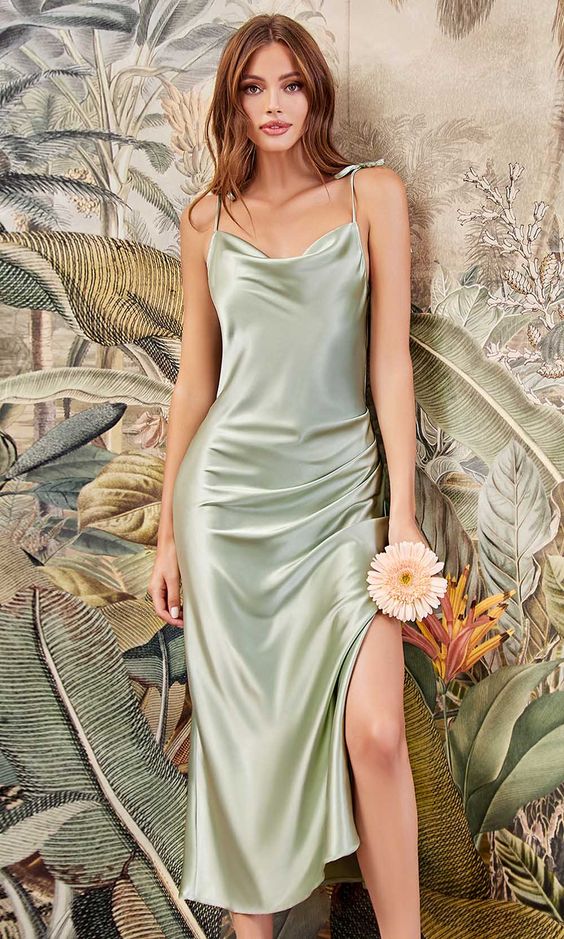 If you looking for a dress that has a simple design but can make you look elegant, so here's the answer! Yes, a satin dress! As you know, satin fabric has a soft, shiny, and flowy fabric that can match any skin tone. Moreover, this dress would make you look slimmer and taller. Therefore, many people buy this fashion item in late 2022.
Shaped Lens Glasses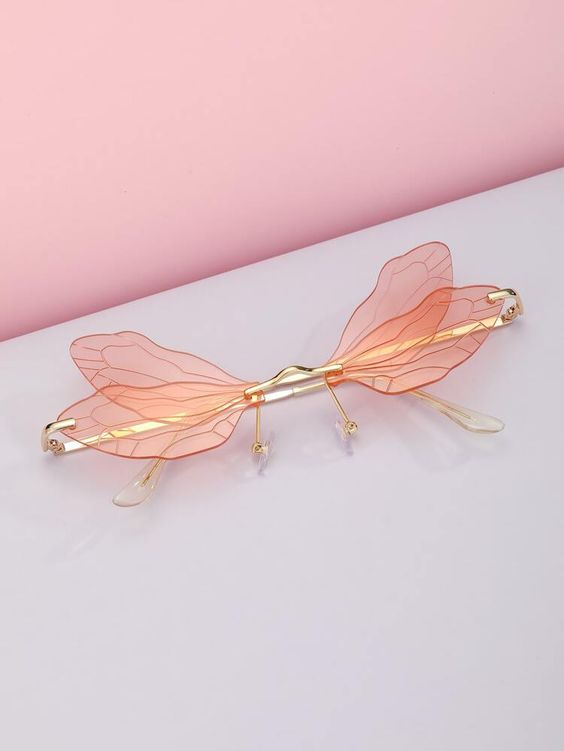 Shaped lens glasses is a glasses that have a unique design. Maybe, when you see it for the first time, you will feel it's really not your style. But, after you try these glasses, I believe that you will love it! The frame of the glasses will give a longer effect to your face, so if you have a round face, you need to have it. Furthermore, you may mix it with vintage or chic styles.
Living Up Your Fashion Style with Scarf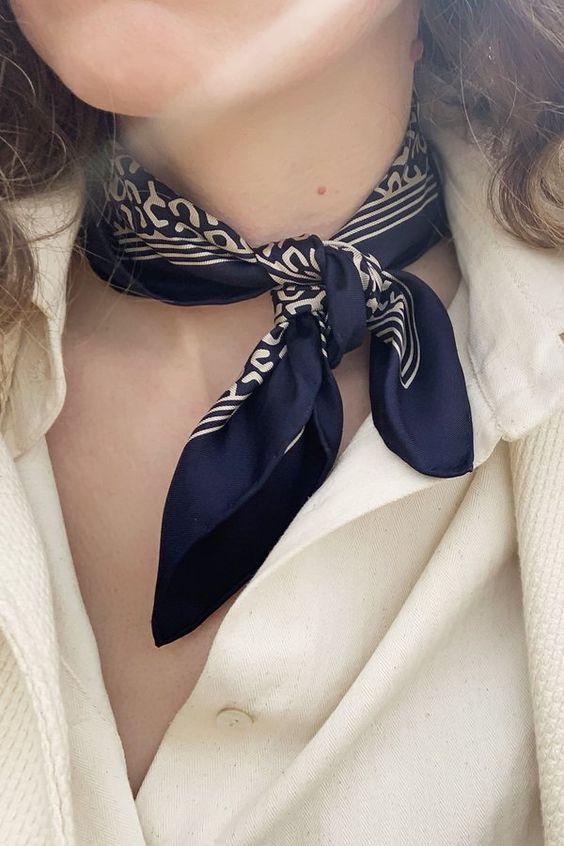 For this one fashion item, I shouldn't have to explain it anymore right? Because many of you have known that a scarf is one of the timeless items. Moreover, it is very useful that can be worn for anything. Like making your neck warm, headband, hair tie, belt, and many more. You just need to be creative with your scarf!
High-Knee Boots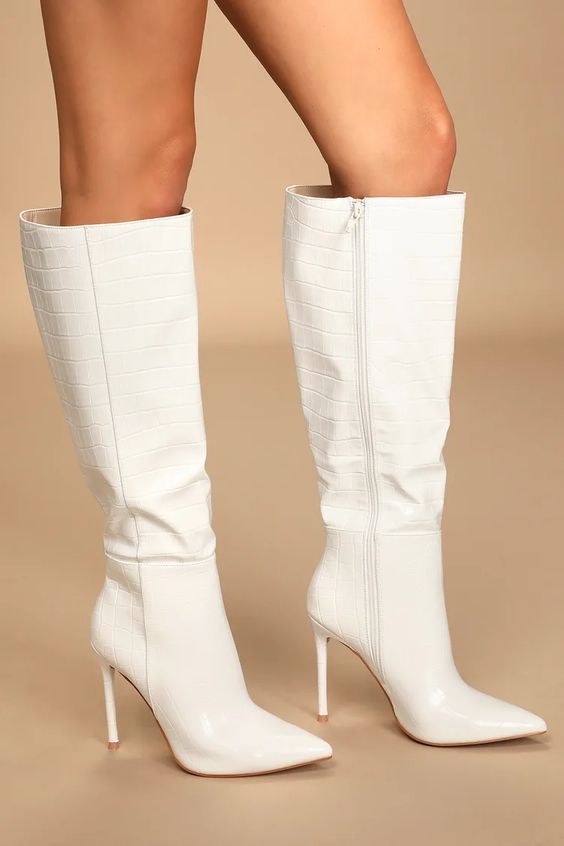 High-knee boots are the must-have fashion items in 2022. Maybe you might think it just can be used for cold seasons, but you are wrong! Even in the hot season like summer and spring, you still can wear it. These shoes will make your outfit chicer and iconic. So, when you feel clueless to style your outfit, just wear a simple outfit and add high-knee boots for the shoes!
Gloves to Look Elegant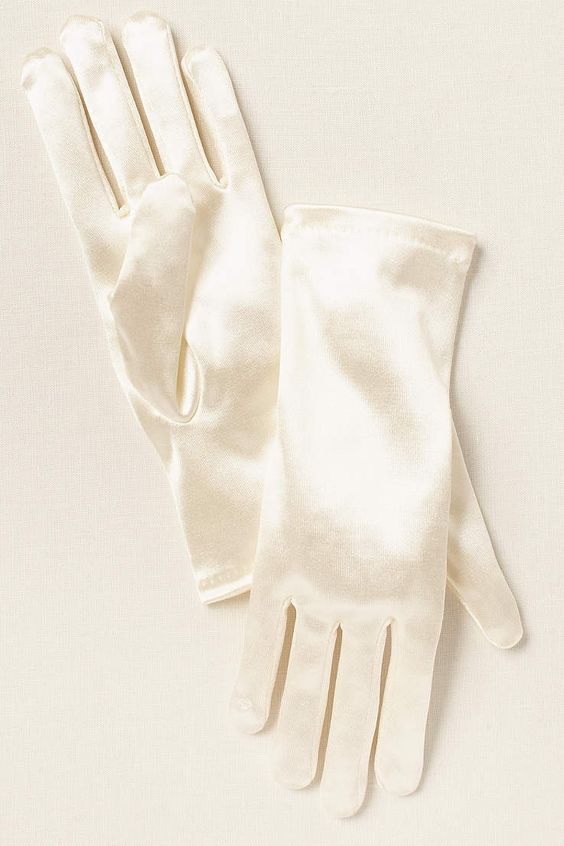 Besides keeping your hand warm, gloves also have the function to make you look more stylish! This is one of the underestimated fashion items. But believe me, when you use it, you will attract everyone's eyes because of the iconic style you have! You can use it with a dress or even a basic outfit. Sounds interesting to buy, right?
Bucket Bag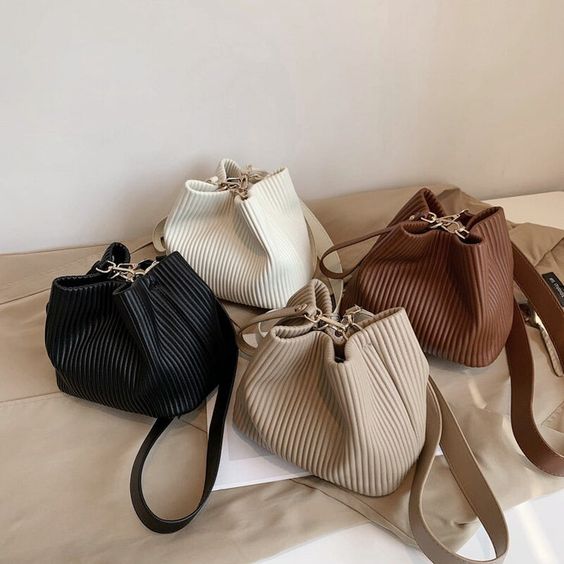 A bucket bag is one type of bag that you need to buy! You can make it as a handbag or sling bag that makes this item looks attractive. Furthermore, this bag can fit a lot of stuff even though it looks small. So, if you love to wear small bags but have a lot of stuff to bring, it can be your perfect choice!
Lace Up Heels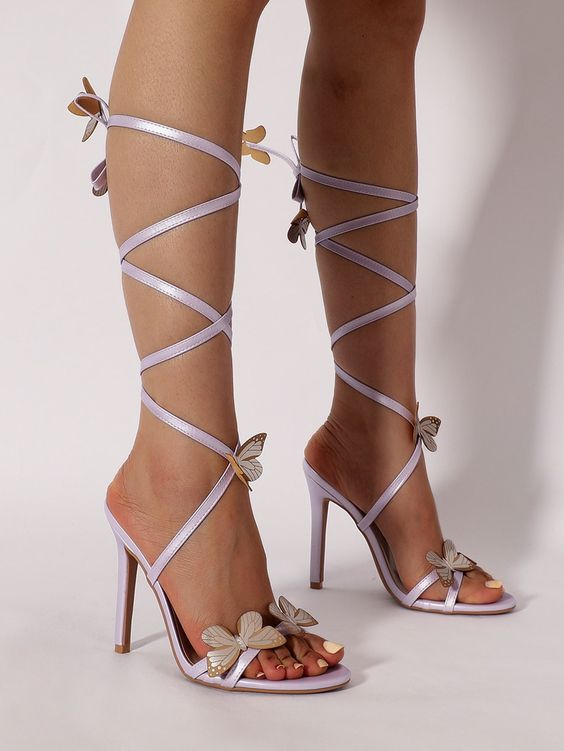 Lace-up heels are fashion items that are suitable for you who love fairies outfit look. This heel will make your legs slimmer which is suited for those who have big legs. So, we suggest you try this heel with a satin dress or a mini dress. I know when you look at the picture you already fall in love with this heel because of the design.
Baggy Jeans Can Make Your Leg Look Longer
Who loves wearing jeans? Many people will love this outfit. And for this year, the most iconic type of jeans is baggy jeans. Baggy jeans will make your body looks taller and thicker. So if you have short legs and a thin body, you would love to wear this outfit. Moreover, it can be mixed with any kind of outfit and also style.
Complete Your Style with Earrings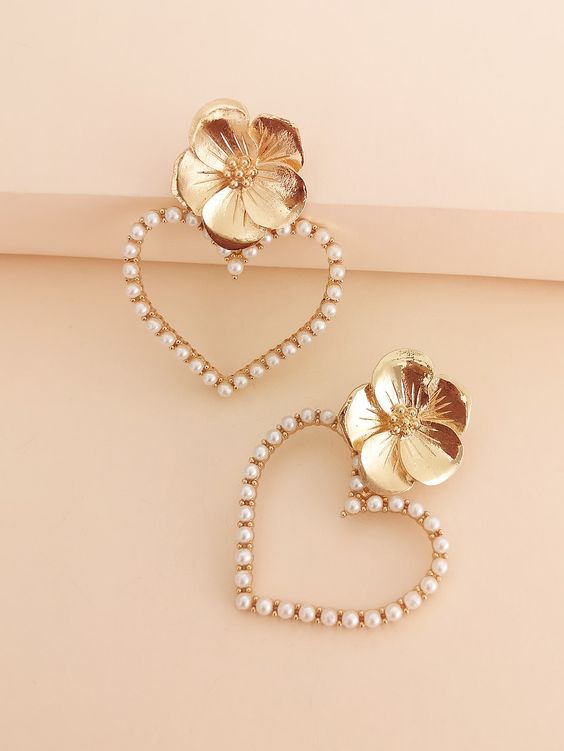 Earrings are already timeless fashion items. I'm sure many girls have been collecting this fashion item because it can make your outfit look glamorous and fancy. You can adjust the design of the earrings to the outfit that you wear to prevent a tacky look.
Beanie Hat to Keep Your Head Warm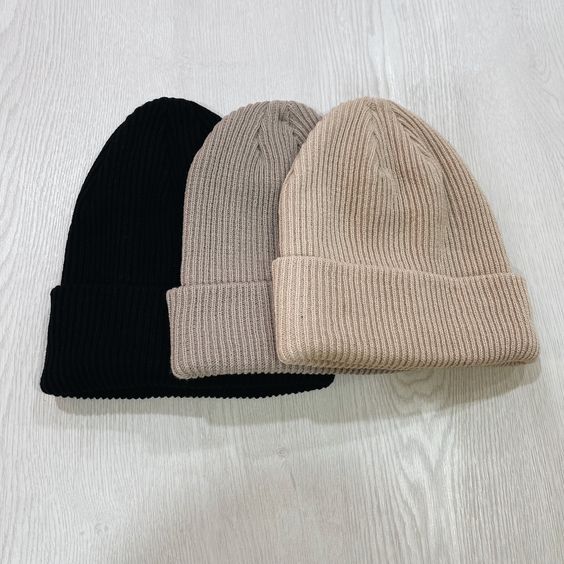 Besides keeping your head warm, a beanie hat can also make your outfit look more stylish. Especially, if you want to wear a basic outfit or a boyish outfit. But if you want to wear this hair accessory, I think it would look great if you can let your hair loose and let it straight. You may do a curl if you have an extra mood.
Get a Vintage Vibe in Mary Jane Shoes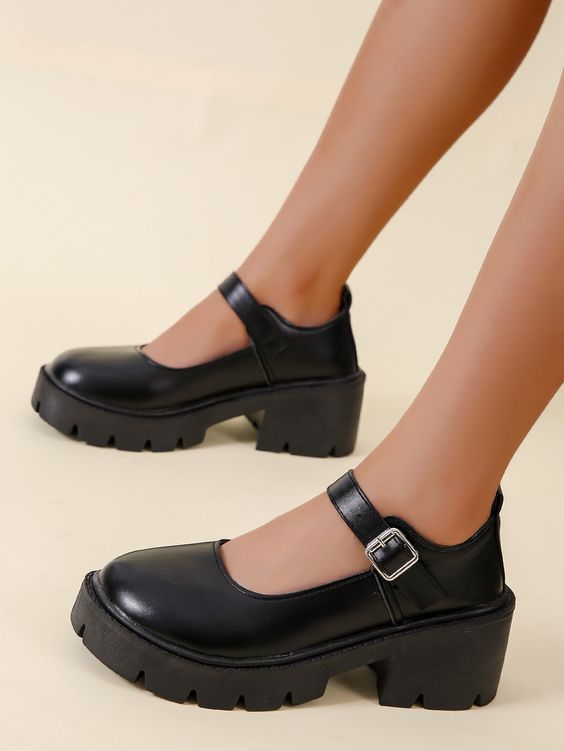 If you want to look vintage chic, you need to have these mary jane shoes. Because these shoes have an old design which can determine the vintage vibes. Usually, people use this with lace socks to complete their outfit style. Don't forget about the puff sleeves dress too, and voila! You get the vintage chic look in a while! So, what are you waiting for? Go buy these iconic shoes now!
Biker Shorts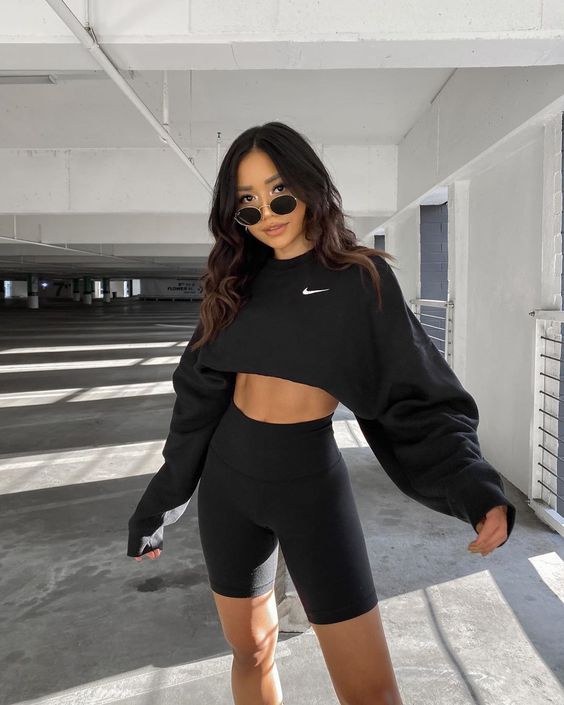 Biker shorts are popularly used for sporty outfits. As time flies, in 2022 this outfit already becoming the outfit that can give you a trendy look. People most use these shorts not only because it's popular, but also very comfy to wear. Style the biker shorts with a basic t-shirt or a sweatshirt and you will get a trendy casual outfit!
Loafers to Look Classic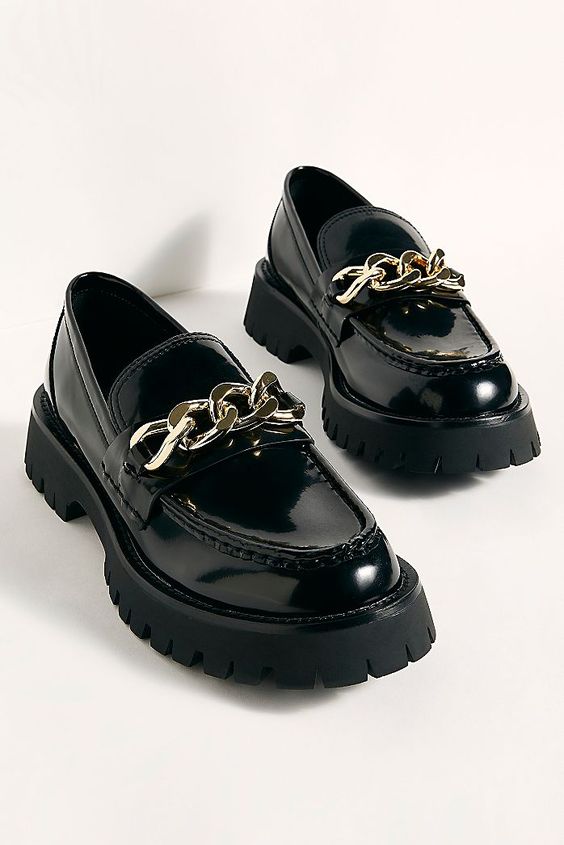 Loafers are made for people who want to look classic. Different from mary jane shoes, loafers can give you a classy old look. Therefore, when you wear a formal outfit, loafer shoes will be the best choice to balance your style. But besides mixing with a formal outfit, you may mix these shoes with a dress that has a classic design.
Level Up Your Style with Sunglasses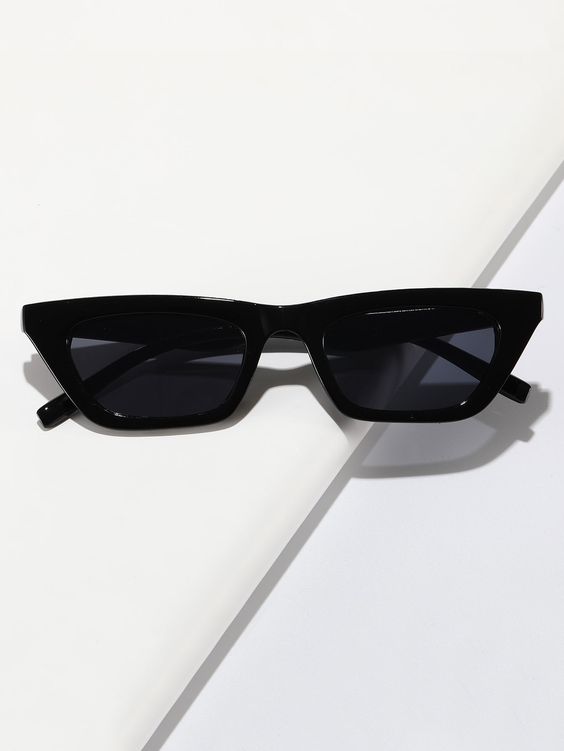 Sunglasses are a perfect fashion item to wear in summer or spring. It will protect your eyes from UV light and also level up your fashion style for a while! I think you don't have to consider anything when you want to buy this item because this is one of the must-have fashion items that will complete your style.
Necklaces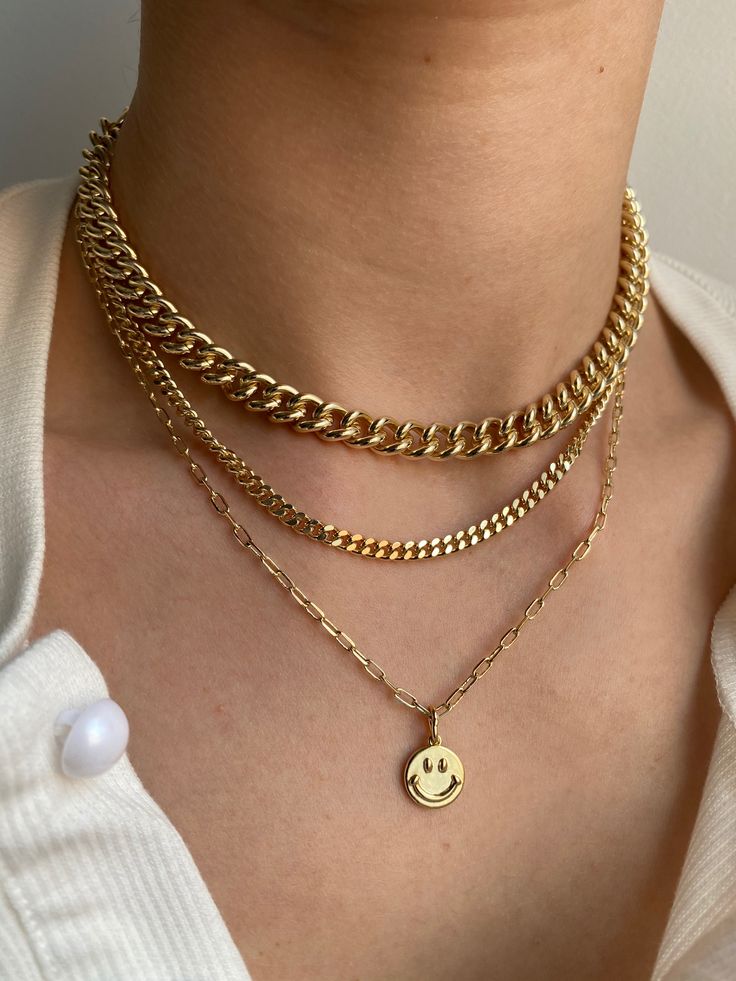 Same as earrings, a necklace is one of the accessories that you should have because it can liven up your style. The necklace has a lot of variations of designs such as beaded necklaces, pendant necklaces, chain necklaces, and many more. Therefore, you have to adjust the type of necklace to your outfit and be careful if you want to do layering techniques to avoid looking too much.
Cap for Protecting Your Head From Sunlight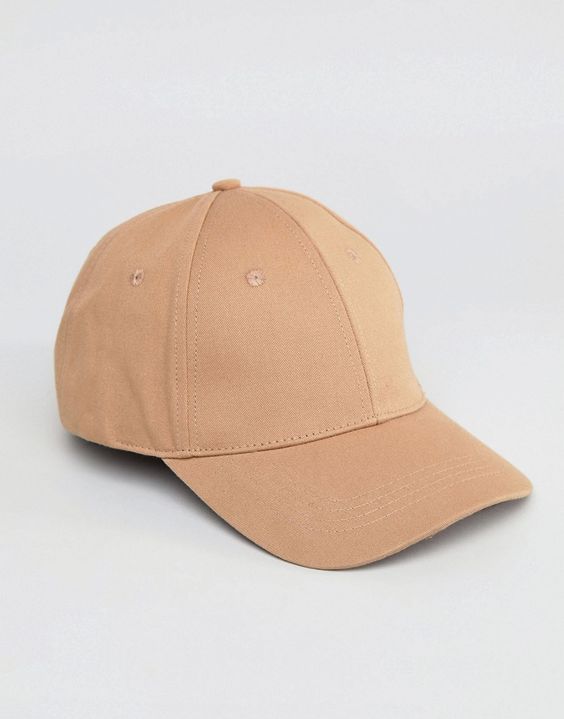 If you don't like the design of the bucket hat, you may like this one. Of course, cap! I guess these are the most used and timeless hair accessories. Besides for make you look stylish, it can also protect your head from sunlight. Mix and match a cap with a basic, sporty, or boyish style!
Asymmetrical Top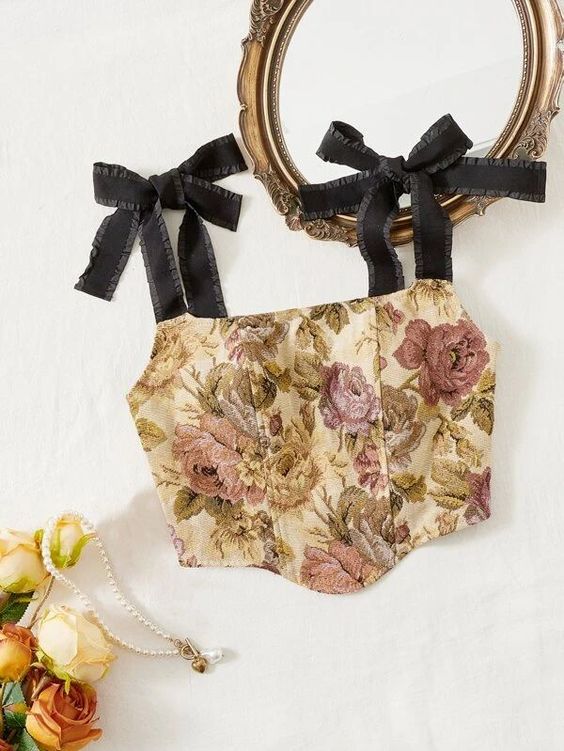 Next, the worth item buying is an asymmetrical top. You can use this outfit as the top or make it the outer top. The exclusive design from this asymmetrical top will create a vintage look and also make your outfit look chicer. That's why you need to buy this fashion item in 2022! Still thinking about having this fashion item?
Shoulder Bag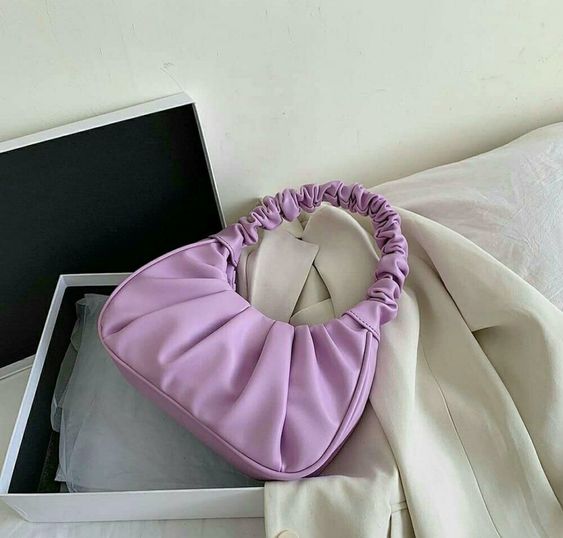 The last is a shoulder bag! This kind of bag that already been popular since the beginning of 2022. It is suited for people that love using small and simple bags. The minus from this bag is not fit a lot of stuff, so make sure you just bring the stuff that you feel it's important. But people still go on with this bag because it's easy to style and makes you look fashionable.
That's about 25 fashion items that are worth buying in 2022! Now you already know a little thing about fashion items. So, after all the point, which interest you? Remember to buy based on what you need and your style to not make it useless. What are you waiting for? Go buy the fashion items that you like!