Drufashion.com – Lately, casual fashion style is on the trend. It is not about choosing its comfortability. We could say it "simple as a ring". Grab your casual clothing and mix it up very well. We do not need to do hard to look chic, just look at your closet, take your favorite t-shirt with your jeans. We can wear casual outfit for all informal situation. Wearing all day long at home or hanging out with friends to the coffee shop would not be a problem. Upgrade your casual style. Here are some tips for choosing casual wear that you should have in your closet to make you look chic!
Here are 5 must have Casual wear in your clothing collections to look chic!
1. T-shirt
There are short sleeves and long sleeves t-shirt, just choose what is your favorite one to wear. T-shirt is a simple outfit that everyone could have it and so comfortable. Tips for choosing comfortable t-shirt definitely made from cotton, it has natural fiber, the texture is soft and breathable, so your skin still feel the air. You can combine a simple t-shirt with hot pants jeans, a pair of your lovely white sneakers, sling bag beside, sunglasses then you are ready for enjoying summer time! Simple but helps you to improve your chic casual look!
2. Jeans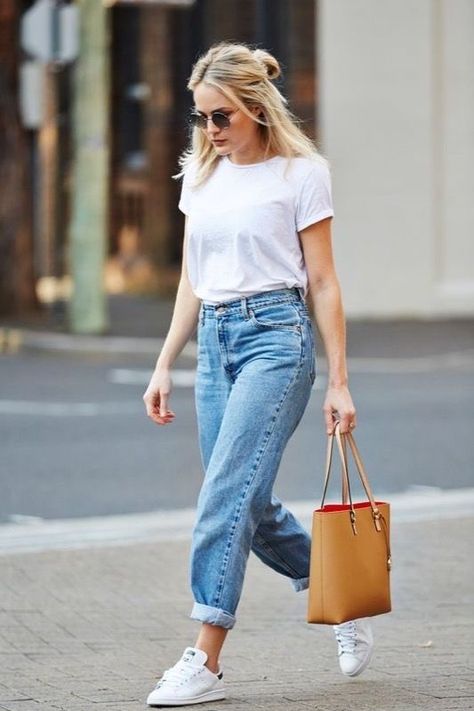 Everyone has their own favorite jeans from a pair of skinny jeans to the most comfortable one boyfriends jeans. Which one is your favorite? We can choose our look based on what we want to present, if you want to look sexier and brings up stylish appeal then skinny jeans is the answer but if comfortability is your desire then you can choose boyfriends or baggy jeans.
3. Denim Jacket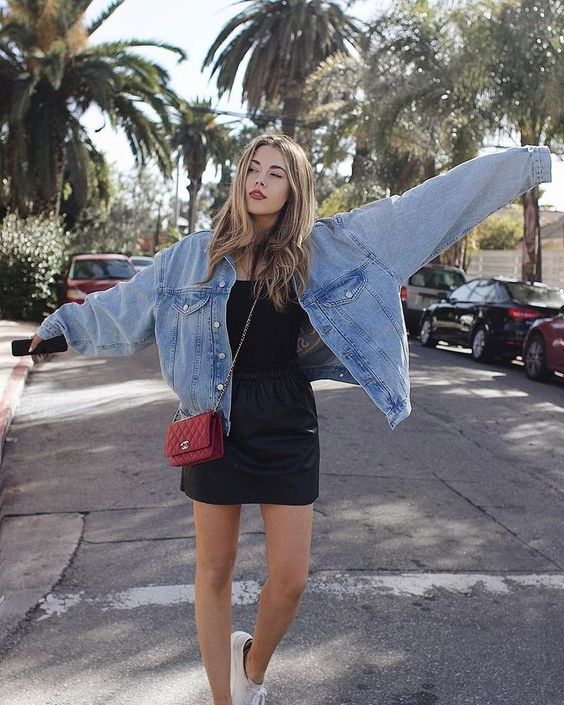 Denim jacket was created in 1880 by Levi's founder he is definitely Levi Strauss. Denim jacket brought first in 1870 as durable, breathable garment. At that time, denim jacket usually wore by cowboys, railroad engineers. History of wearing denim jacket from antiquity has moved larger, not only suit for groups of laborers but also nowadays, we can wear it for a trend fashion style. Get ready to look chic with this woman's wear denim jacket in your closet. If you have over size denim jacket do not hesitate to combine it with crop top, skirt, sling bag, sneakers that is so simple and look stunning.
4. Sneakers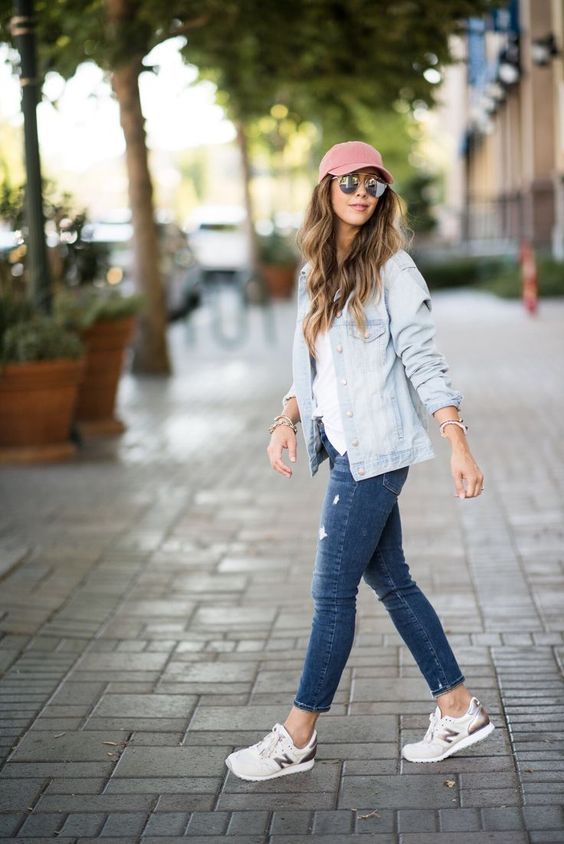 Comfortable, sporty and of course casual wear these impressions attached to sneakers. Just wear sneakers combine with your favorite jeans is simply good to accompany you to walk outside or chill out with friends.
5. Hoodie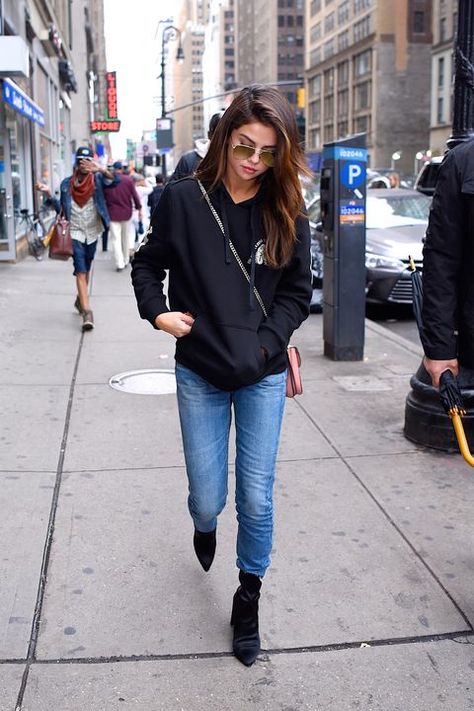 Wear hoodie for your casual looking chic is possible. Who doesn't know her? famous Hollywood celebrity, looking good from head to toe, yeah we all know she is Selena Gomez! She knows how to dress well, she is an apple of the eye when she walk on even on the street. Look at her casual outfit, looks so cool! wearing a black hoodie, straight jeans, sling bag and a pair of black boot shoes with heels. What a perfect combination! steal her casual style.