Drufashion.com – Starting her career on Disney channel and taking a role in the memorable childhood tv show Barney and Friends at a very young age, Selena Gomez well known for her cheerful role. Becoming a teenage girl, she got a fantastic career as an American actress. One of her legit tv shows must be Wizard Of Waverly Place, all of us know she played a role as Alex Russo, the only lovely daughter in the Russo family. She came out with dozen of interesting fashionable styles.
The former Wizard of Waverly Place inspires us with tons of fashionable looks since she was a kid to be a beautiful lady now.
As we already said, Selena Gomez has tons of mesmerizing fashion styles. In this article, we will highlight the best look of her stunning sporty look. So, be ready to have that!
1 of 15
Sporty Adorable Teenage look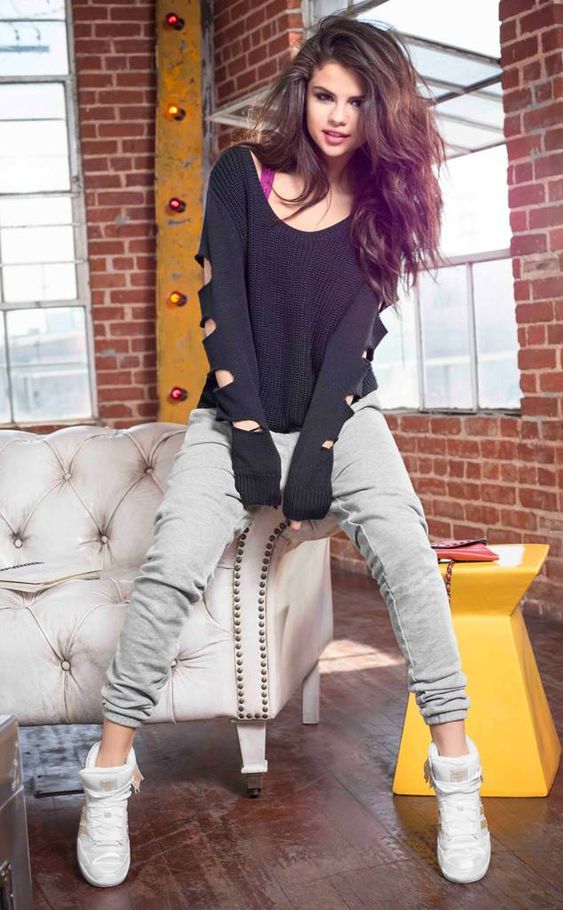 In the picture above, Selena Gomez starring Neo Label Adidas for the fall collection in 2013, she looks so sporty! Let us mention her sporty look inspired outfit. She wore a black knit sweater, gray slouchy pants, and white sneakers from the Neo Adidas Fall collection. She looks so stunning in a sporty look. This look is recommended for a teenage girl who wants to look sporty.
2 of 15
Looks Good In A Sweat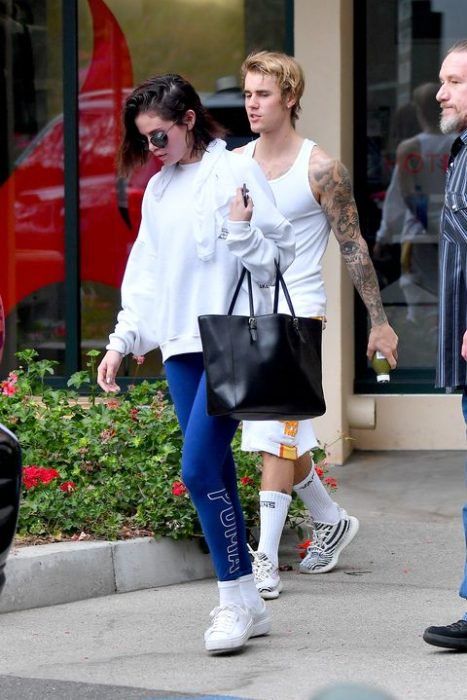 Selena Gomez and Justin Bieber were spotted having a gym together in LA. She came out with a fashionable sporty look. She wore a plain top sweater, a blue legging from Puma, a pair of white sneakers, black sunglasses, and holding a black handbag. These sporty outfits look so good on her after having a gym. So, do you like this sporty-inspired outfit by Selena Gomez to go to a gym?
3 of 15
Simple Sports Outfit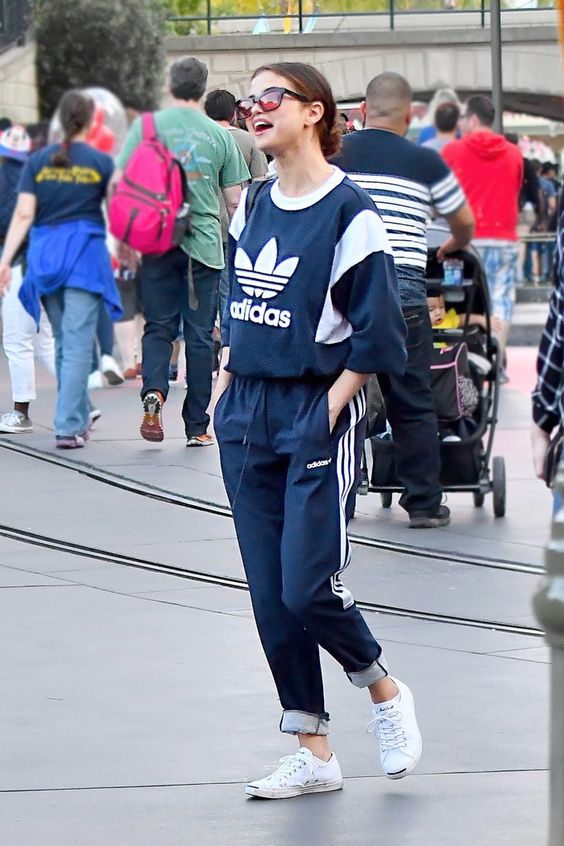 Looking sporty for hanging out like an American singer, Selena Gomez. It is possible to get that chic look while walking out on the street. Here are the outfits we need to get to create her sporty look in the picture above. A navy sweatsuit from Adidas, navy track pants, and simple white sneakers. It seriously does not take much effort to have a sporty look and these outfits give us so much comfort even walking outside. Do you like this simple sport look as your street style?
4 of 15
Casual Sporty Look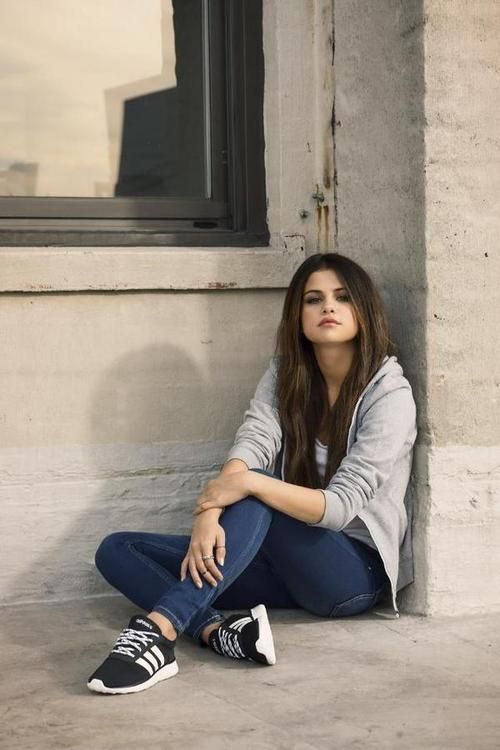 Another Selena Gomez sports outfit style is trendy on casual outfits. This photo has taken from an Adidas photoshoot in 2013. She wears a gray sweatshirt jacket, white lace-trimmed tank top, navy skinny jeans, and a pair of black sneakers. This is a casual sporty inspired-outfit by Selena Gomez that suits the young girls.
5 of 15
Glow Up In The Sporty Look
Here is an inspiring sporty look for the spring season. Get glow up in the blooming season with bright colors outfits are what we need to cheer.
We can look at Selena Gomez's sport look style for the spring, she wore a bright yellow knitted sweatsuit, layer in blacktop, hotpants jeans, a pair of gray sneakers from Adidas, triple knee-high red socks she looks so beautiful in bright! So, girls, we can glow up in the spring by taking a sporty inspired-outfit from Selena Gomez.
6 of 15
A Breathtaking Sporty Look in Black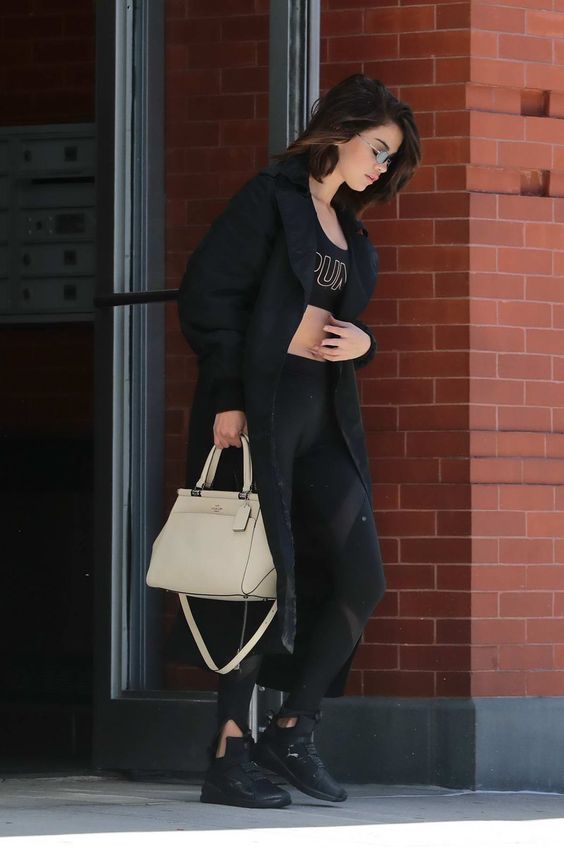 We absolutely love this all-in black sporty look!  She wore a black sports bra as a top cover well with a black coat, for the lower wear outfit she wore black legging and a pair of black running shoes from Puma. That sporty look was so classy in all black. To add a simple classy look, she wore round sunglasses and holds a cream handbag. That is a breathtaking sporty look for anyone who saw it. Is this sporty look inspired-outfit by Selena Gomez help you?
7 of 15
Look Sporty With Casual Outfit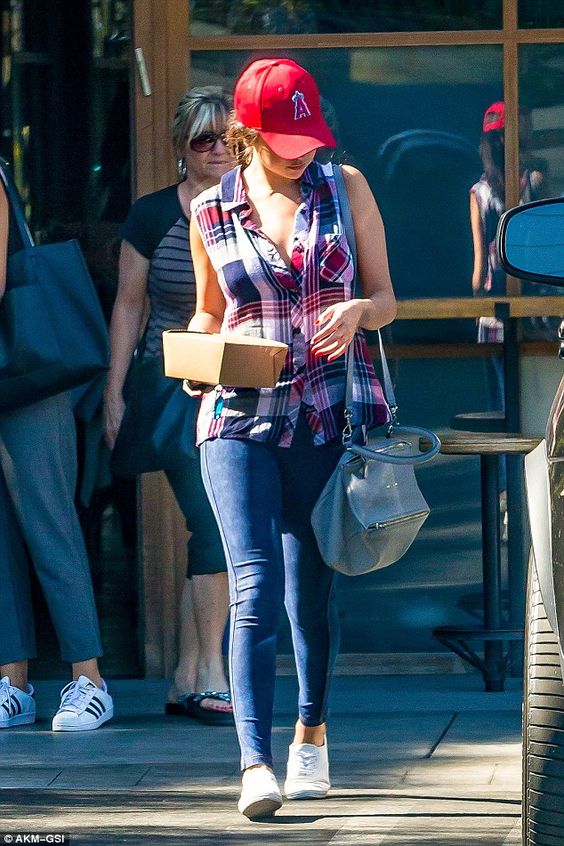 The Wizard Waverly Place former looks chic and sporty with her casual wear. Do you want to get a sporty Look Inspired-Outfit by Selena Gomez? Here we show you off what she wore, let us check them out! She wears a plaid sleeveless shirt, stretch jeans, white sneakers, and an eye-catching red baseball cap. She looks so sporty and fashionable on the street!
8 of 15
The Power of Sporty and Girly Look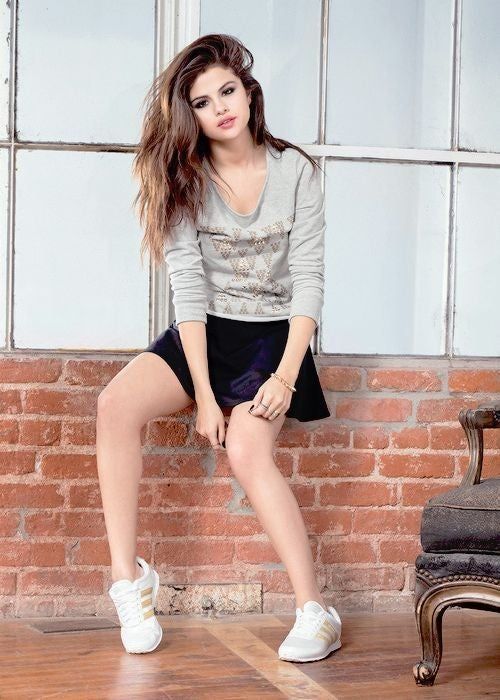 A beautiful young lady shows off her girly and sporty look at the same time. She is combining a girl's typical outfit a black mini skirt and bringing a sporty look with sneakers. It really works great together. So, girls if you bored with a feminine outfit look you can try this Selena Gomez sporty inspired-outfit to boost a girl power look.
9 of 15
Sporty Comfortable Outfit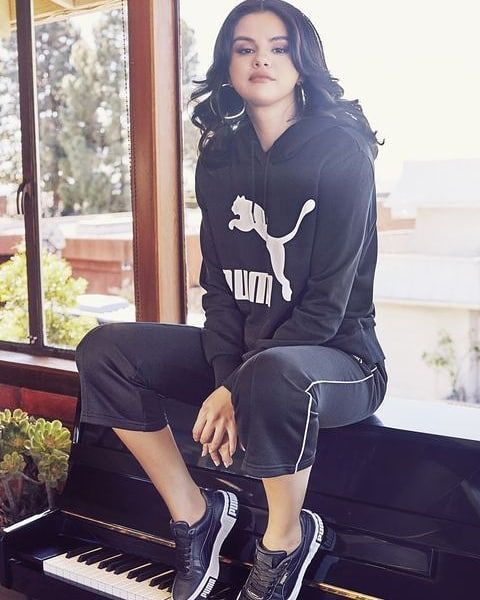 Wearing a sporty outfit while staying at home requires a comfortable one. The American singer shows off her sporty look that gives us so much comfort around our home. She wears all-in black outfits, they are a black hoodie, training pants, and a pair of black sneakers. Those outfits will make us feel comfortable all day and all night long at home.
10 of 15
Looks Sporty and Trendy!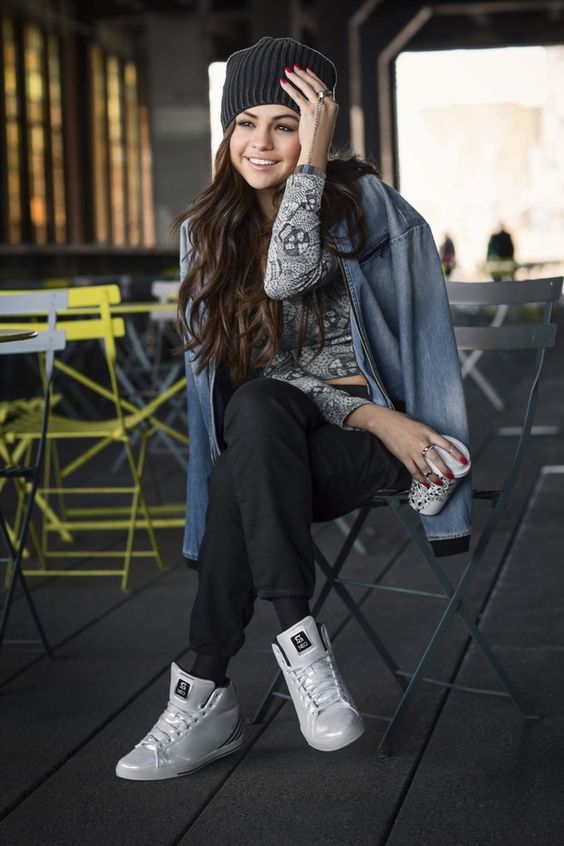 Get ready for a trendy and sporty look inspired-outfit by Selena Gomez! She wears a beanie that looks so good with her brunette tresses, for the upper outfits she wears a patterned woman's tight sports shirt, denim jacket. For upgrading her sporty look, she wears black sports pants and a pair of silver sneakers. She looks so trendy and sporty with her selection of the outfit. You look amazing gal!
11 of 15
Cozy in Sports Wear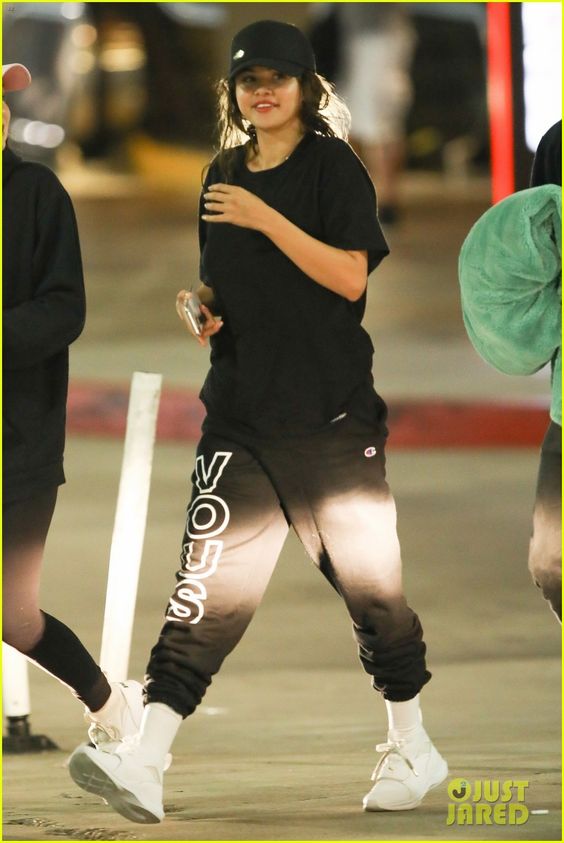 Selena Gomez spotted off walking with her friends on LA street at night. She looks cozy with her sportswear while hanging out. That night, she wore a black cap, a black t-shirt, and sports pants, then white sneakers for the footwear. She looks happy and cozy in that sportswear. We can also try her sporty style for hanging out with friends to feel more comfortable.
12 of 15
Lightweight Jacket on Sunday Morning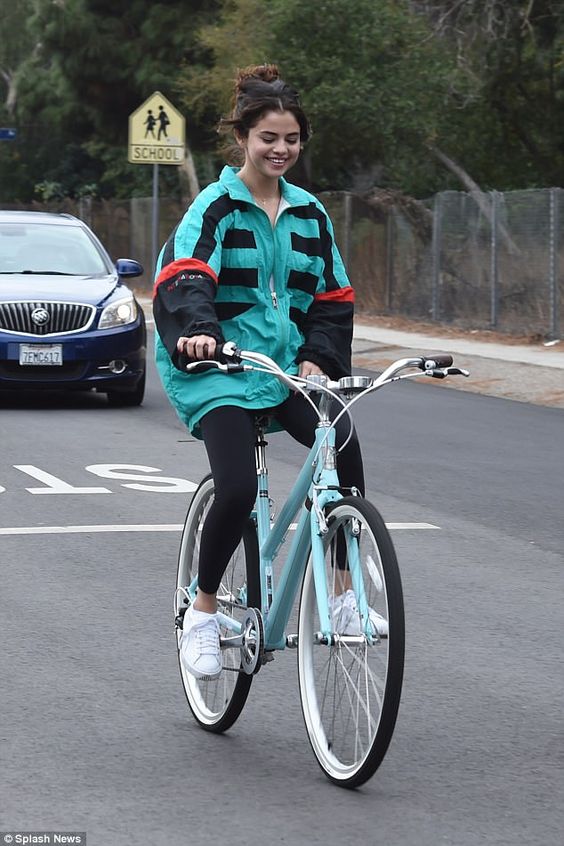 Imagining of have fun and relax on Sunday morning, get out all of the stress and just go cycling in the fresh air of the morning. What is the perfect outfit for cycling on a relaxing Sunday morning? Here are ways to get Selena Gomez a sporty inspired-Outfit that will turn your Sunday morning into happiness. All we need to wear is something light to feel the breeze while cycling. Alright, we need a lightweight jacket, legging, and sneakers that's all. It is quite simple and feels so light to wear.
13 of 15
Blending Casual and Sports Look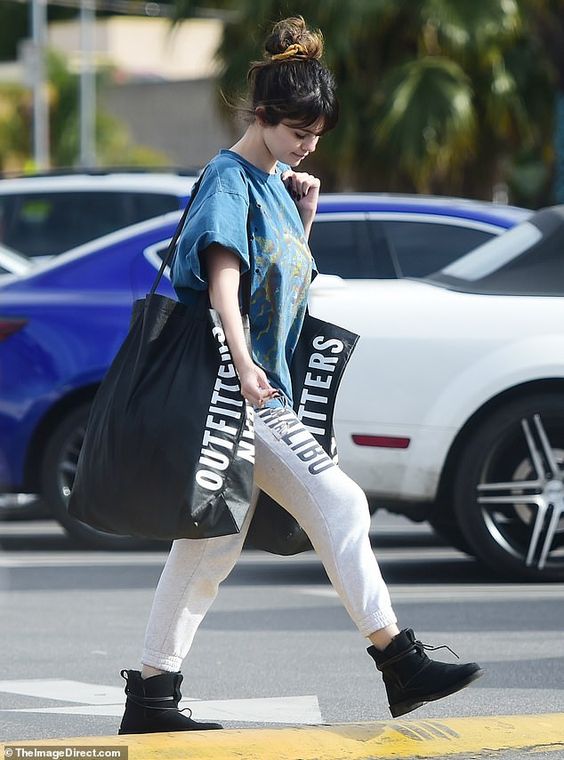 Talking about this urban outfitter Selena Gomez never ends. She is well known for her taste in fashion. In the picture above, she blends a casual and sporty look at the same time. She wears a blue t-shirt, white sports pants, and black boots. Do you love her style to blend sporty and casual wear?
14 of 15
She Looks so Athletics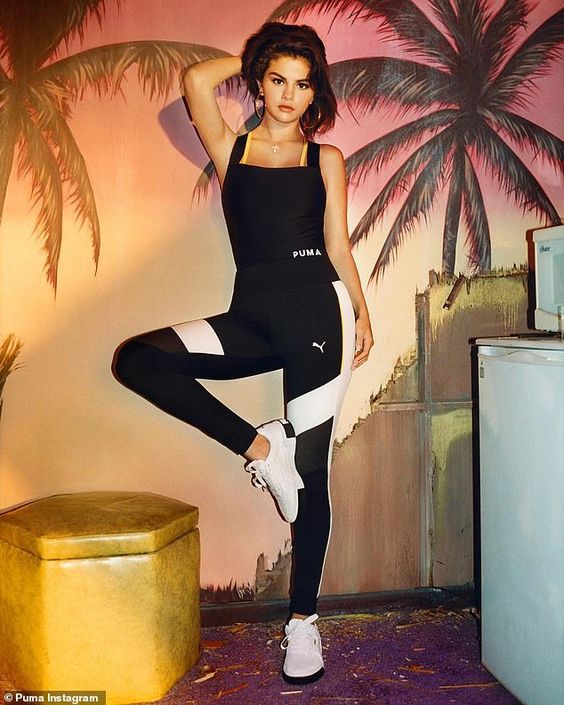 The American singer Selena Gomez looks athletic and healthy with her sports outfit. She wore a black sports top from Puma and combine it with black legging that shows off her proportional body shape. For the footwear, she wore a pair of white running shoes. She amazes us with her sporty look!
15 of 15
Stylish Sports Outfits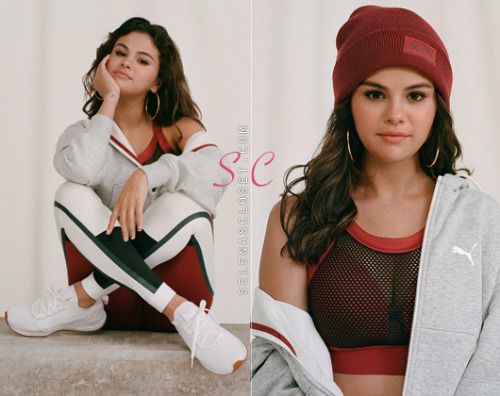 Selena Gomez featuring a stylish sporty look. We will mention what she wore to look stylish from head to toe. She wore a maroon beanie, gold hook earrings that works awesome with her brunette tresses. For the upper sports outfits, she wore a sexy sports bra that matched with her beanie color, and then she wore a gray sweatsuit jacket. Now, let us see what she wore for the lower sports outfit. She wore a matched legging with her sports bra and completed her sports look with white sneakers. This one look is so stylish and attractive to the eye!
Selena Gomez gave us lots of inspiration for styling the outfits. This urban outfitter always wins our attention with her incredible fashion style. Since she was being a kid, becoming a teenage girl, and turn to be a magnificent young woman, she deserves to be one of the most inspiring trendsetter outfits!
In this article,  we are appearing 15 best sporty looks from Selena Gomez. There are various of her sporty look we can try. We can try her girly and sporty look by combining a skirt with a shirt and sneakers to give a sense of the cute, adorable, and sporty teenage look. Another her inspired-outfit for a sporty style is to look elegant by combining a sports top, long coat, and sneakers. One more idea to look stylish with a sports outfit, Selena Gomez combining a beanie hat, denim jacket, sports pants, and sneakers all to be the one.
There are three types of styling Selena Gomez's sporty look that we examined in this writing. They are: girly and sporty, elegant sporty look, and the last one is stylish sporty look. Which one is your favorite?
We hope this writing could help you to find out the sporty look you want to show. Being generous and love yourself to liven up your style. Thank you so much for reading these tips about styling a sporty look. Stay healthy and have a nice day everyone!