Drufashion.com – Have you ever been triggered or experienced a bad moment flashback, when you need to attend the party or something but badly you don't have anything to wear that fit you! Seriously, you won't that happen anymore, right? Well, if you don't update your essential wardrobe yet, here we will guide you to have some basic outfits you need to have in your wardrobe. It so much worth and will save you for any occasion!
Now, we will let you know some essential wardrobe basic checklist for ladies, so don't miss any of them in your wardrobe!
Short-sleeved white tee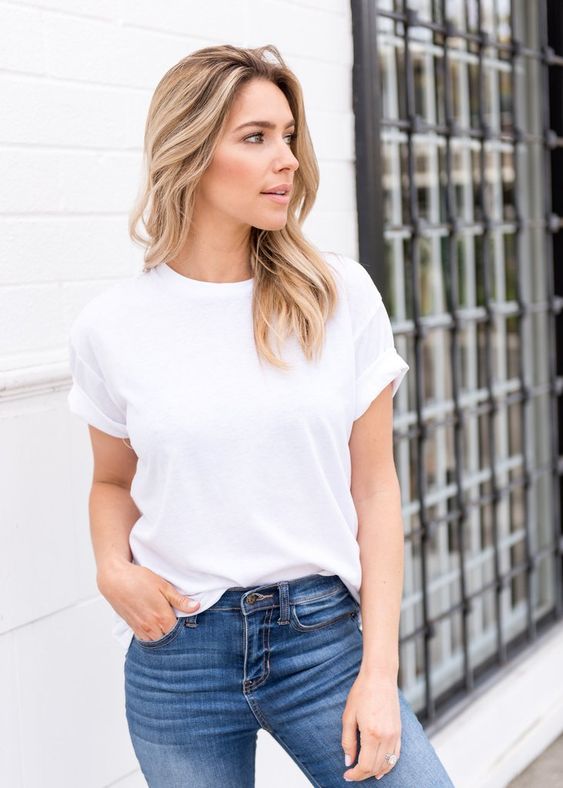 The first essential piece of clothing we want to share with you is a short-sleeved white tee. The neutral color tone of the white tee makes it easier to be matched with other outfits. Matching up with your favorite jeans and white sneakers is enough to style a casual look. So, don't miss a white tee in your wardrobe.
Short-sleeved black tee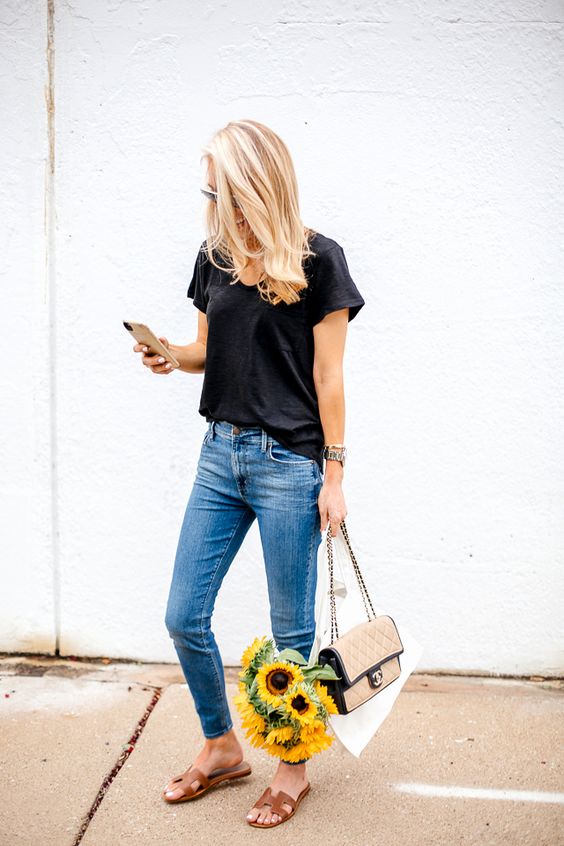 Another casual tee you have own in your wardrobe is a short-sleeve black tee. This minimalist black tee will suit you to accompany your casual style. Such as going to college, styling street style, and hanging out with friends will be good with this casual black tee. A black tee can be worn with wash denim jeans, maxi skirt, or earthy color trousers. Get a relaxed style by wearing casual sandals.
White button down blouse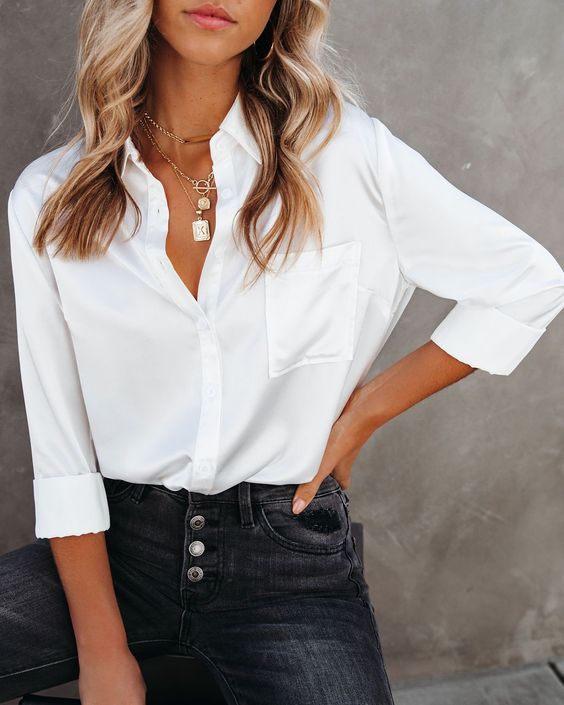 Another wardrobe basic checklist we want to display in this writing is a quality white button-down blouse. This blouse made from high-quality satin, which has smooth textures and breathable outfits. You can style this long white blouse for both formal and informal occasions. For a formal occasion, the white blouse can be matched with a black skirt and black pumps. For informal occasions, you can style a white blouse with denim jeans. Both styles are amazing! Rock your casual style with an open-down button blouse. For the final touch, you can wear golden accent accessories to evoke elegant style!
Earthy color crew neck sweater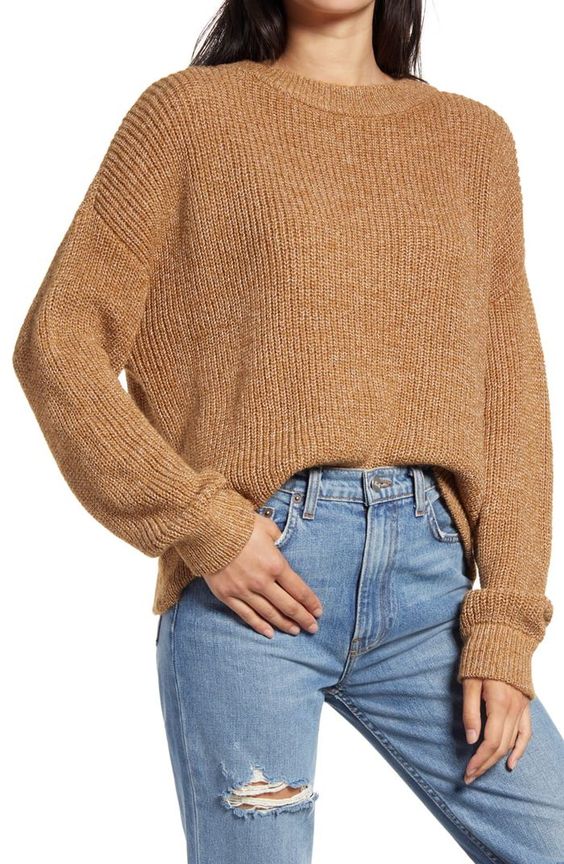 When the colder season comes, you must have clothes that could warm you up. But what essential wardrobe checklist sweater we should own? Our choice must come to the earthy color tone crew neck sweater such as beige, black, gray, etc. In the trend fashion this year, the sweater is one of the trendy fashion items you should have, the lightweight feature, warm, and cozy sweater is what you need now! Styling a sweater with ripped jeans could give you a unique fashion look. Finally, complete your casual look by wearing a pair of sneakers.
Knitted cardigan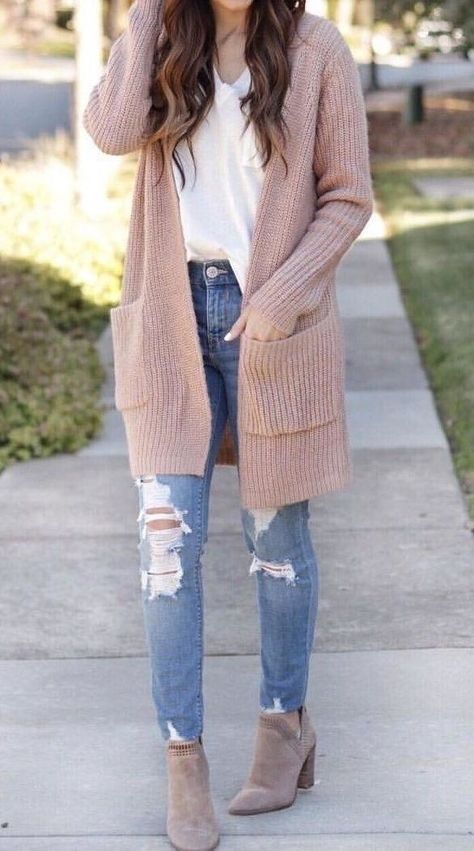 Another warm piece of clothing that should be in your wardrobe is a knitted cardigan. We can style this cardigan for the winter, fall, and early spring season. Wearing a simple tea inside then layer with a knitted outer will look cute. Matching up these casual clothing with ripped jeans. A pair of leather boots can be worn to elevate your colder season fashion style!
Turtle neck sweater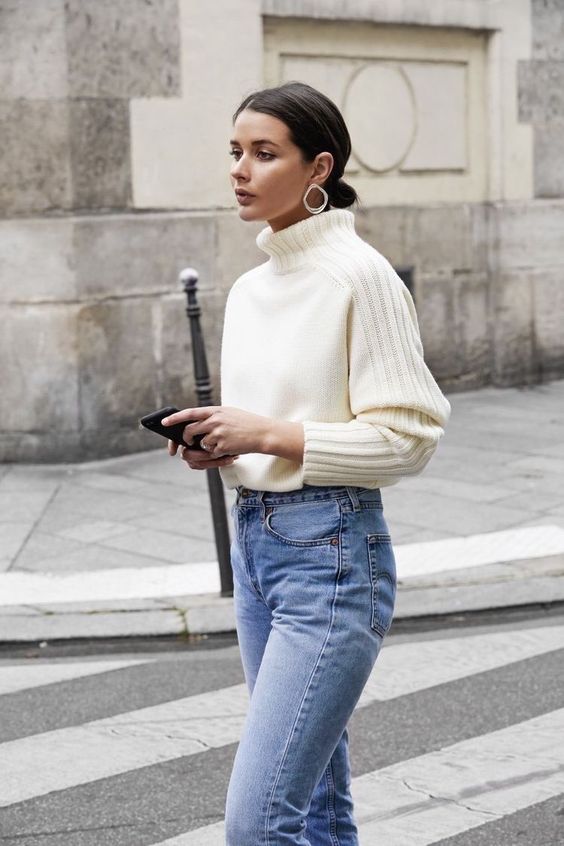 A trendy sweater you can style in any colder season is definitely a turtle neck sweater. It does not only gives us warmth but also a trendy look. Matching up this sweater with denim jeans and casual footwear sneakers, you will feel warm and look stylish at the same time.!
Jeans
A must-have pair of pants in our wardrobe basic checklist is jeans. We believe you have this fashion item in your wardrobe, but we want to make it clear by adding this fashion item into this writing now. There are many styles we can do by having this fashion item. For instance, styling with a tee, shirt, sweater, or even a coat. The versatility of jeans makes it worth having a place in our basic wardrobe.
Trouser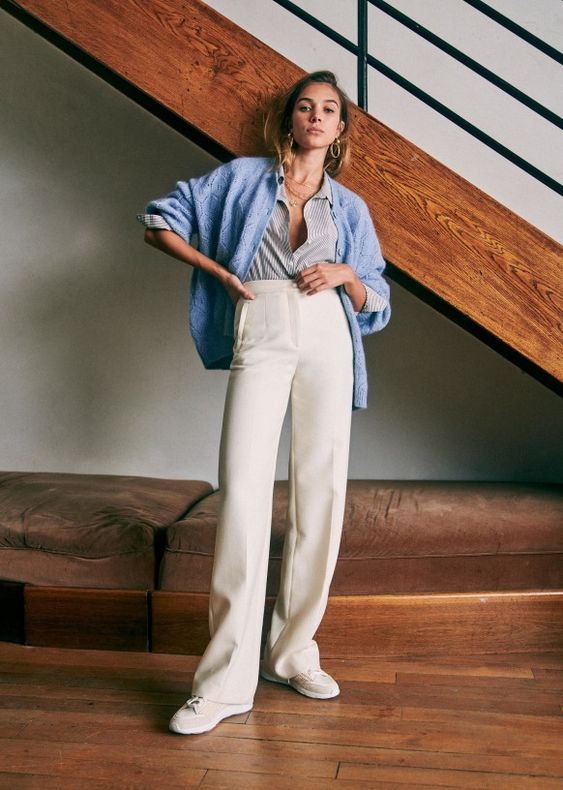 Another essential wardrobe checklist you should have is trousers. These laidback pants are so wearable and comfortable for any occasion. The versatility trouser feature has, makes us need to have that one in our wardrobe. When we want to style trousers for a formal occasion, we can match up trousers with a shirt. And if we want to style trousers to attend an informal occasion, we can style them with a tee and denim jacket. How versatile this fashion item!
Denim jacket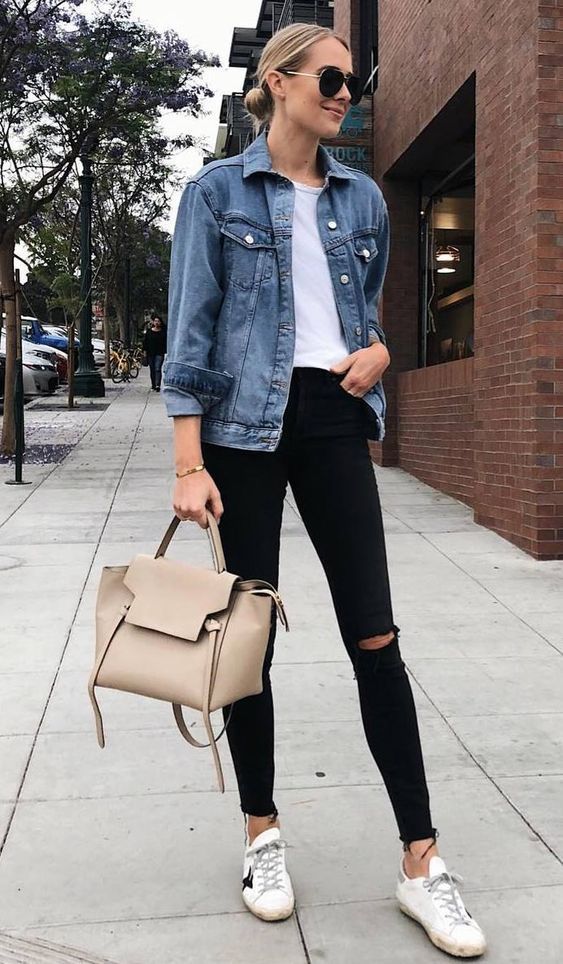 Denim jeans jacket is a timeless fashion item we can wear all year round. The distinctive feature made from unique fiber fabrics makes this timeless jacket are worth being in your wardrobe. We can style a denim jeans jacket with a tee and jeans pants! Then you already look cool!
Cropped jacket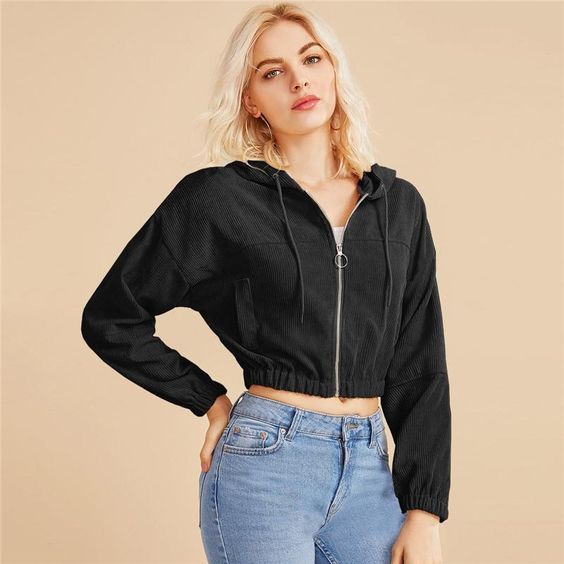 Another casual jacket we should have in our wardrobe is a cropped jacket. We can choose a black corduroy cropped jacket. The black color tone in fashion items is so wearable and timeless. Get ready to look cool by combining this black cropped jacket with a washed denim jeans!
Leather jacket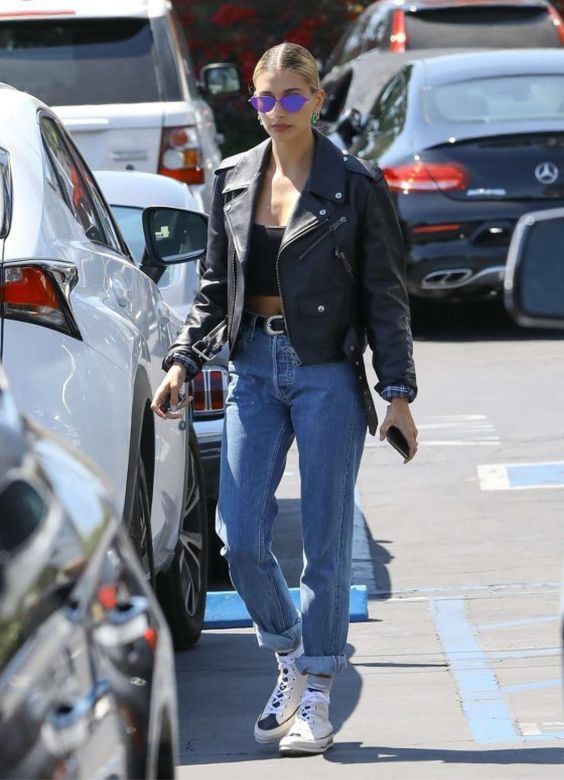 Another essential basic jacket we want to display in this article is a black leather jacket. What are the advantages of wearing a leather jacket? Simply it can protect our skin from the wind and it's a perfect jacket to accompany us riding a moto bike! It is also good to wear all season without a problem. Rocking a street style or just looking for a sporty look, this leather jacket can be a good option. So, you need to have one in your basic wardrobe!
Black pants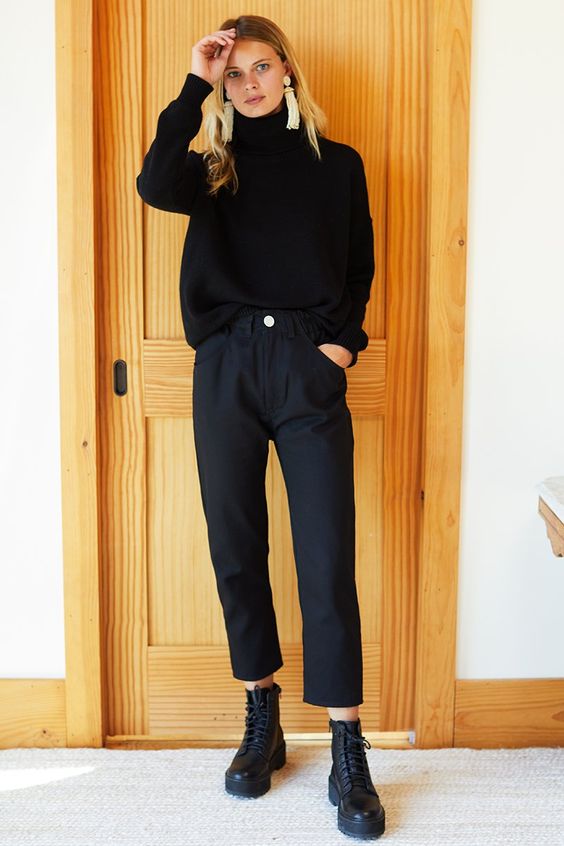 Just like a black tee, black pants also important to have in our wardrobe. By having these black pants, we can rock a minimalist, elegant, and casual style at the same time. The timeless and versatility of black-tone clothing makes us need to have this fashion item in our wardrobe!
Khaki pants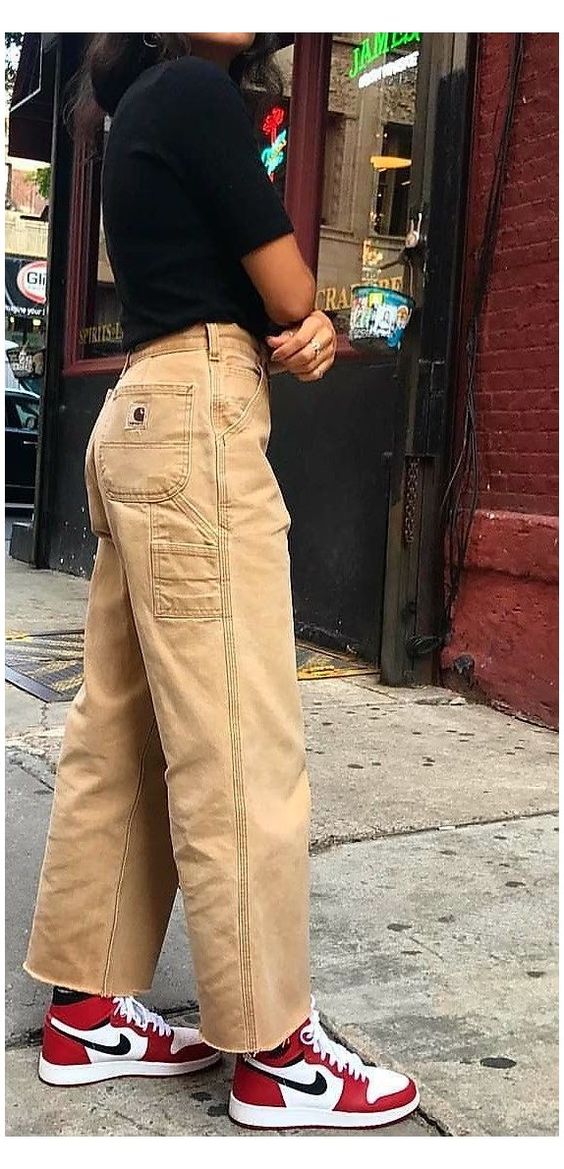 If you love to wear sport outfits to rock your daily style, you can wear khaki pants! Earthy color pants such as beige are needed to be in your wardrobe. Styling these khaki pants with a bodysuit black tee and sneakers will improve your sporty look!
Maxi Skirt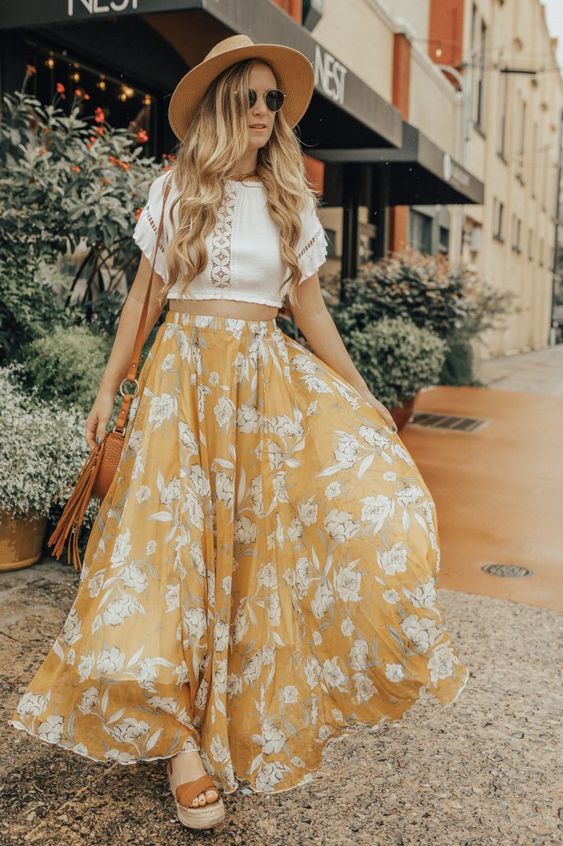 If you are looking for a cute spring outfit? The maxi floral skirt could be your option! Maxi's skirt is fitted to our body and helps to shape our beautiful waist. It can be worn to elevate your look in spring. The crop top is the most common attire to accompany the maxi skirt.
Maxi dress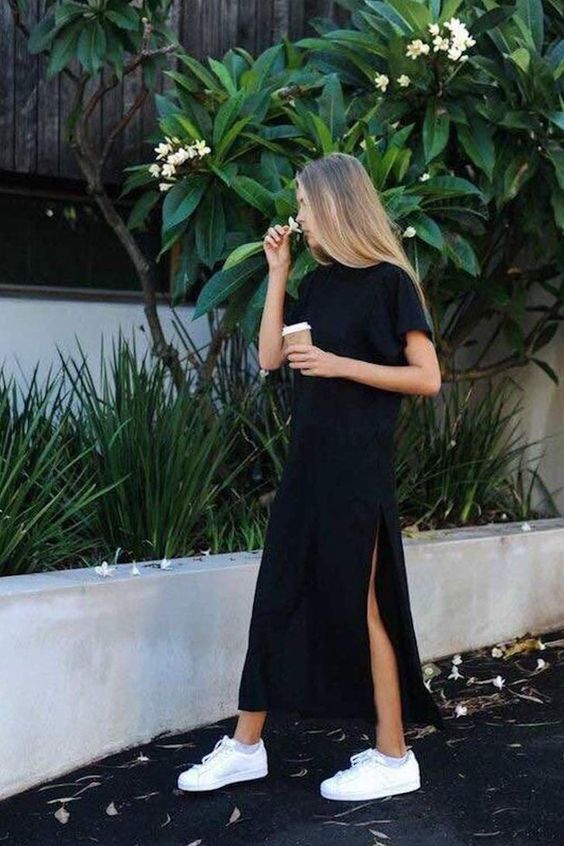 Do you need a timeless dress that you can wear on any occasion? If so, there is a black dress you can grab right now! The timeless black dress makes you fit in any occasion such as attend funerals or maybe attending your friend's birthday party. It's worth being in your wardrobe!
Ballet flats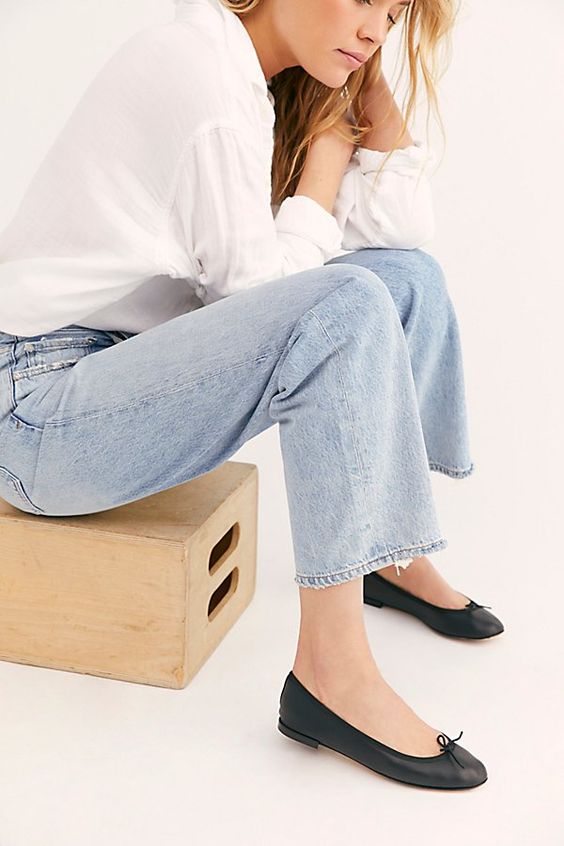 Moving out from basic essential outfits, now we are heading to some basic footwear we need to have to save our life. The black ballet flat shoes are something we need to have. We can style a formal situation with these flat shoes such as going to the office or to accompany our feminine look. So, you'll save even you don't like to wear heels sandals.
Sneakers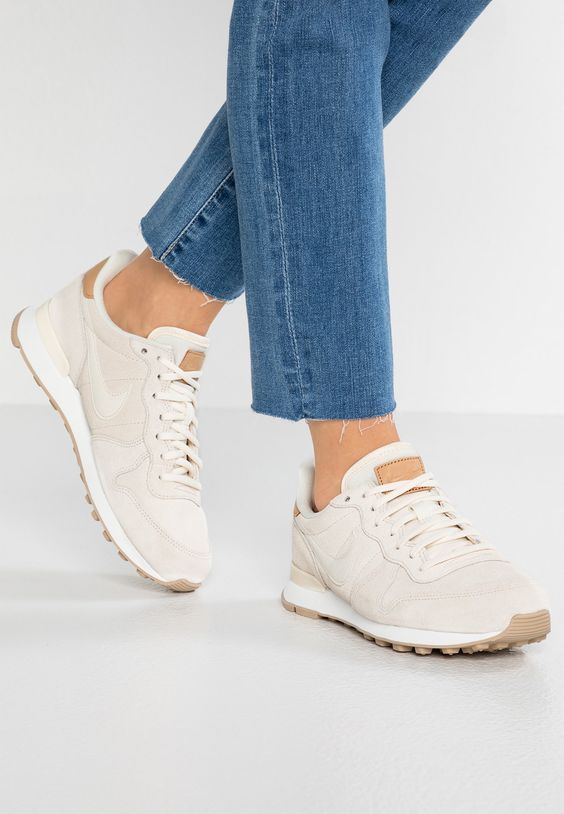 Sneakers are versatile shoes we need to get at least one. It can be worn to go to the gym, traveling, or rocking a street style while hanging out with friends! So, there is no doubt to grab sneakers into your basic footwear checklist!
Those are some basic outfits and footwear you have to grab into your wardrobe. The timeless and versatile outfits being our focus on the essential wardrobe. Make sure you own those basic checklist outfits on your own to save your look for any occasion! We hope you enjoy our writing and a few tips above. Update your look and dress well ladies!