Drufashion.com – There are some reasons why do we love a couple of warmest months of the year. There is nothing better than to eat ice cream or even play volleyball on the beach on the warm summer days!
There are some of us who have no problem sunbathing all day long on the beach. On the other side, there are some people who have oily skin who cannot stand for the hot sun of the summer. To whom has the extra oil on her face will feel much worry when having a long trip in the summer. The excess oil will screw up her face that finally loses her confidence.
Girls, you do not have to feel bad when you have an oily face type. We have some effective ways that could be your summer face care routine, so you do not have to worry about the excess oil on your face that will ruin your adventure in summer! There is some easy rituals summer skincare routine that you can do it at home. No more feel uncomfortable having a greasy face in the summer!
Ladies, actually you have to be blessed having an oily skin type. The oil that store in your skin helps you look younger than someone who has dry skin. When the oil helps to moisturizer your skin all year round that really helps to prevent premature aging on your skin. Finally, your skin has a fairer look, that is an amazing scientific fact you have to be grateful for it!
Now, we will share with you how to take care of your oily face in summer, do not miss any step to get lovely fairy skin on the hot summer days!
Drink water 8-10 glasses per day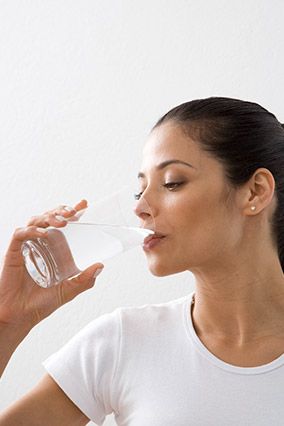 Why do we put drinking plenty of water at first on this summer face care routine tips? Considering that water is the most essential nutrient in our body, so we need to drink water in the proper amount every single day. When the summer comes, the sun's heat increases that affects body dehydration. That is why we need to drink at least 8-10 glasses of water every day. When we drink enough water, it helps to moisturize our skin that naturally working inside. As a result, our skin will look fairer!
Washing Face Regularly Twice A Day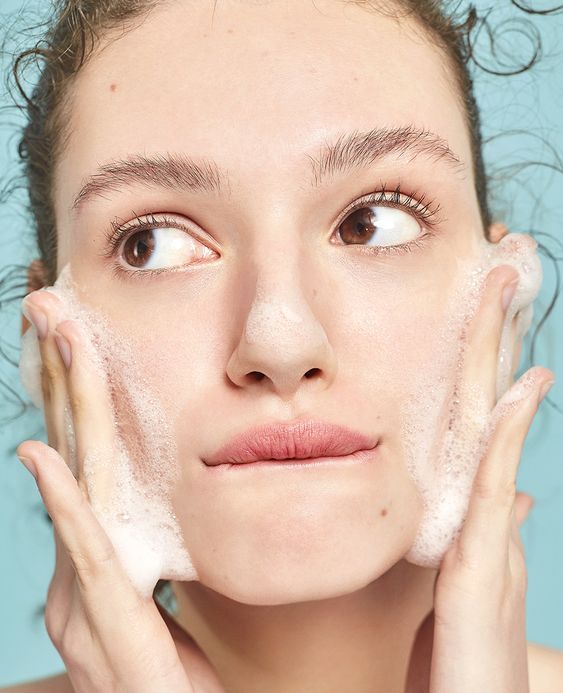 To get rid of the excess oil that clogs in your face is simply wash your face twice a day! Once in the morning and the second one at night before you fall asleep. We recommend you to use a face wash that contains salicylic acid, it really helps to remove the excess oil on your face. Washing your face in the morning will help refreshen up your look to get ready to have fun hot summer days outside!
In the afternoon, you can wash your face with warm water. It helps to remove the extra oil that clogs on your skin. The warm water has the ability to take out the dead skin that tucked on your pore since the morning activities. So, do not doubt to wash your face with warm water in the afternoon summer days!
Exfoliate The Skin Twice A Week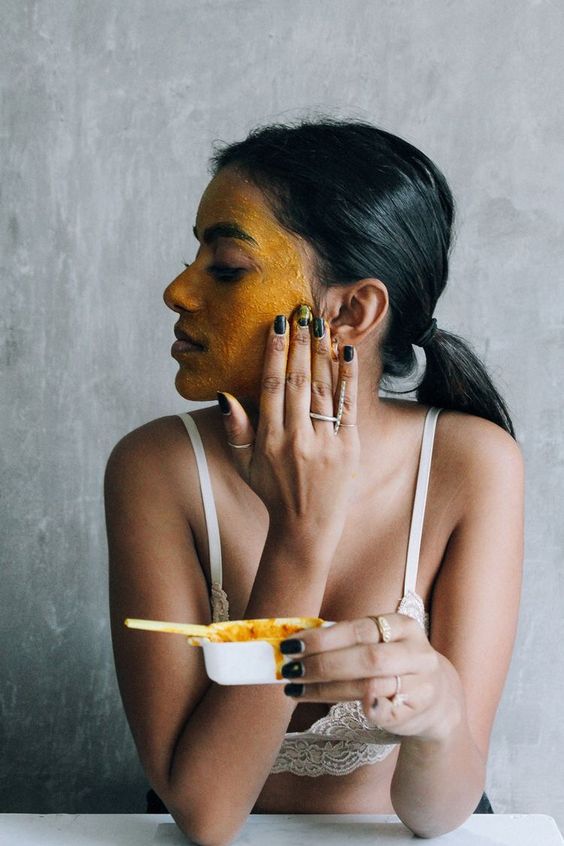 Whether for oily or normal skin type exfoliating the skin is needed. For the oily face type, you can exfoliate your face twice a week. It helps to rejuvenate your skin by removing the dead cell and renewing the skin tone! Girls, we have to try this summer skincare routine at home!
We have an easy DIY natural mask you can apply to your skin, this mask paste only use a few affordable materials in your kitchen!
Turmeric Face Mask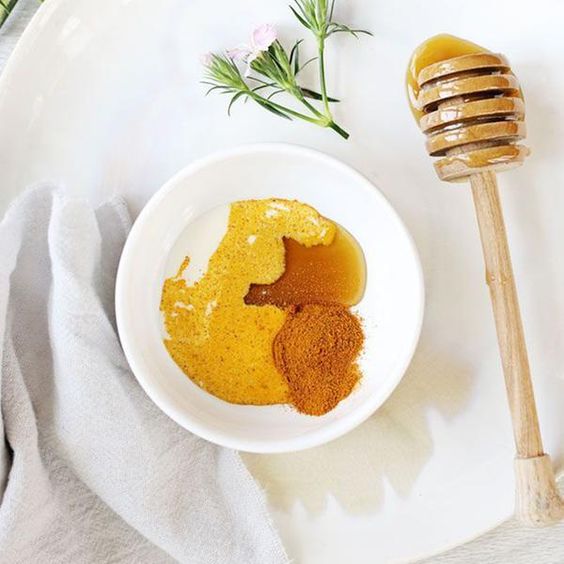 Ingredients:
1 tbsp turmeric powder
1 tbsp lemon extract
1 and a half tsp of honey
How to make?
Simply pour the all ingredients into a bowl and mix them as well. The turmeric paste ready to use! That so easy, isn't it?
Girls, the turmeric mask can solve the acne problem that we commonly found in oily skin face types. The magic of this spice contains any inflammatory chemical compound that can fight the acne problem on your face. Combining turmeric with a lemon extract that rich in vitamin C helps your skin glowing through the summer. Then maximize rich nutrients for your face by adding 1 and a half tsp of honey, it really works to moisturize the skin. By combining these three affordable kitchen ingredients you will get the fairer skin and ready to glow in the summer!
Do not go on heavy makeup!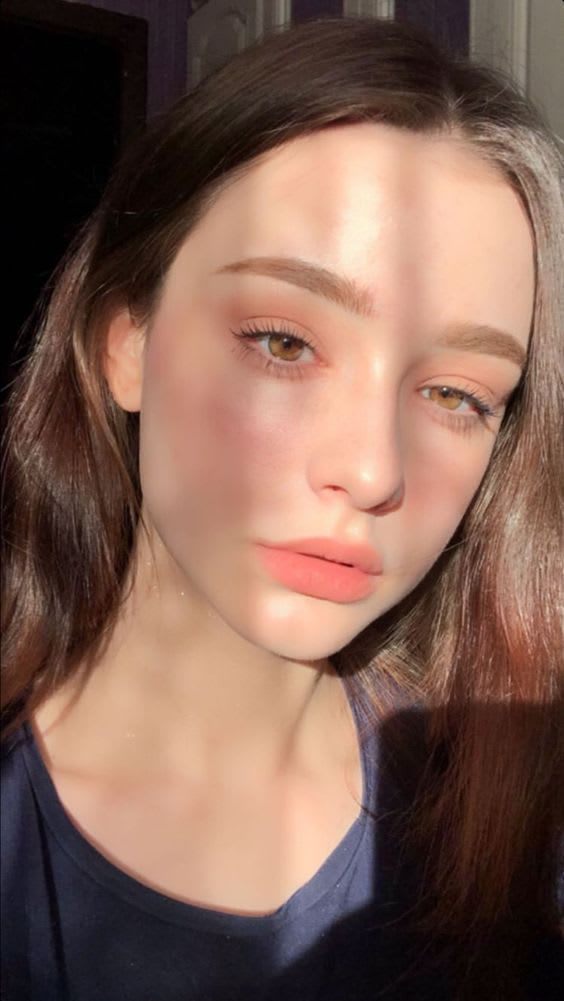 Wearing a classy summer outfit but have a fear of a greasy face that will ruin your appearance? Do not worry about that anyway, here we have a tip that might help you to solve the messy oily face!
Another effective way summer face care routine for oily skin is never going on heavy makeup, avoid applying foundation on your face! The heavy foundation clogs the skin tone, so your skin will hard to breathe. The clogs caused by using the foundation will make your face look dull and potentially creates an acne-prone face. Those are terrible oily skin problems, you won't that happen on your summer beach vacation right? So, avoid using foundation on your oily face in summer!
Using Vitamin C serum and Sunscreen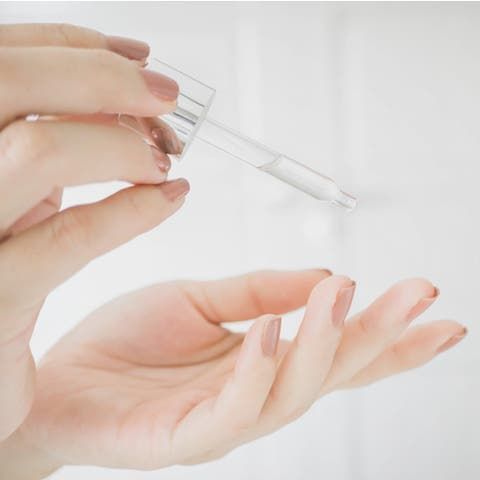 After doing the right step on cleaning your face and exfoliating face with a turmeric mask, all you need now is to apply 5 drops of vitamin C serum on your face. It nourishes our skin that will affect the bright and fairy skin tone we will have!
Ladies, those are 6 effective ways summer face care routine for oily skin you can do on your own. Be grateful for the oily skin you have because it helps you to look younger than anyone who has dry skin!
For the oily face girls, we understand your fear in cheering summer days outside of the door. It must be the greasy face that makes you feel uncomfortable doing some activities outside on summer days. Do not let that oily skin ruin your fun summertime with your friends outside! You only need to know how to take care of your oily face in the right ways! We believe you can pass that fear by doing our tips above!
Grabbing your nice summer outfits, wearing comfortable sandals to feel the warm summer days, and enjoy the beach summer vacation with your family and friends! Have a nice summer vacation girls!