Going on a date I think one of the exciting moments that we can't wait until the day. But also, this activity will make you feel busier than before because you need to prepare yourself by choosing the right makeup, keeping your skin healthy, and preparing the right outfit! Of course, it will not be easy for you and I know you will be very clueless.
Girls, when preparing the outfit, all you have to do is focus on matching the style with the occasion and the place to avoid looking tacky. Therefore, we are here to help you by giving you some outfit ideas that will make you look pretty on your date! Don't worry, we give a lot of styles that you can adjust to your style and the occasions of your date.
The plus sides of our ideas are you don't have to buy a new outfit because you will find it in your wardrobe. Feel the excitement? I guess I can feel it! So what are we waiting for? Let's move on to the topic!
26 Date Outfit Ideas to Look Pretty
Short Pants and a Tank Top for Chill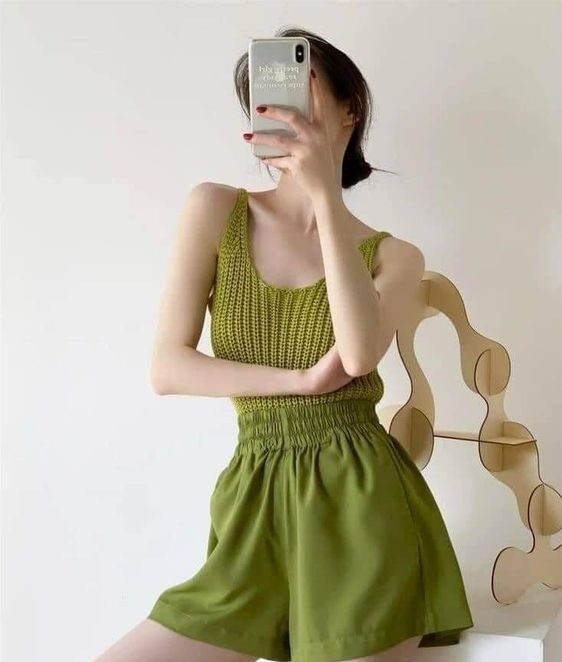 Is your date activity just gonna watch a movie and chilling all day long at home? Even though you're not going anywhere, I believe you still want to wear your best outfit. But remember, you have to consider the comfy feel!
Therefore, we would suggest that you wear short pants and combine them with a tank top. Just choose which kind of tank top you like. But our choice, gonna fall into a knit tank top. Furthermore, you don't have to wear any accessories, only wear your hair tie to make sure your hair doesn't look a mess.
Pair Your Midi Skirt with a Halter Top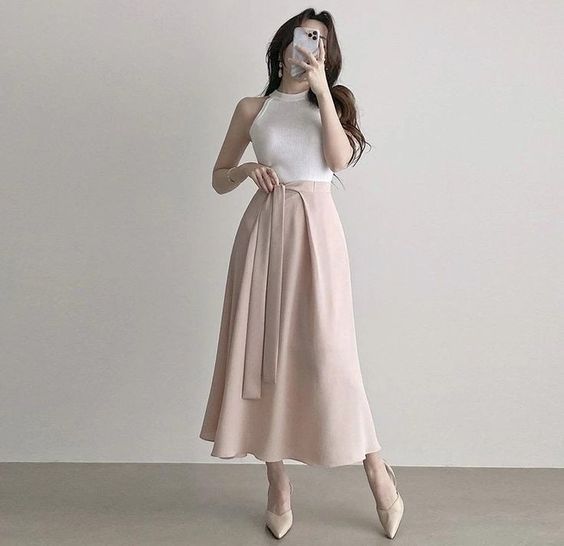 A Midi skirt and a halter top are types of outfit ideas that you must wear if you want to look simple but feminine. This style is not noisy but will succeed to give you a fashionable look. Moreover, when you add accessories that look simple such as a pendant necklace, earrings, and many more. Lastly, heels and a shoulder bag for the final touch.
Nerd Chic Look for Library Date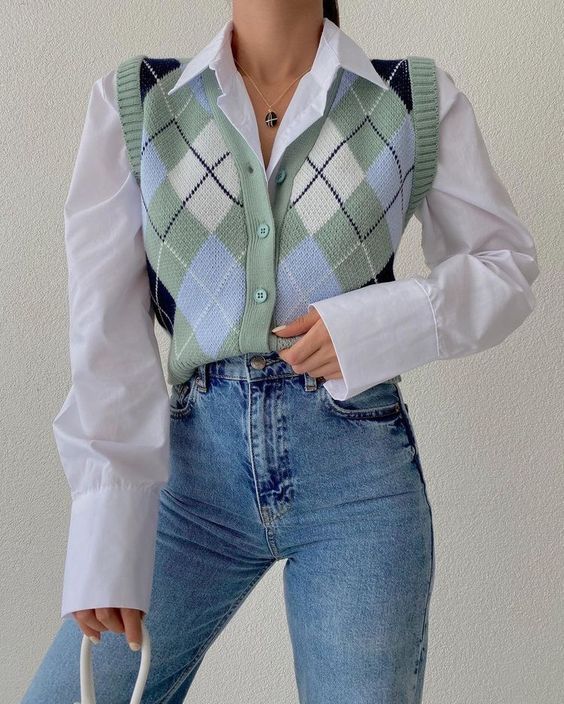 Your mate is a book lover that loves being in the library? I think it's kind of hard to adjust their habit, but anything would we do to attract our mates, right? Okay, the outfit that is suitable for this place is a nerd style. Don't worry, we will level up your outfit until it looks chicer.
Wear your favorite jeans, then style them with a vest and shirt. You can also change the shirt with a polo or tank top. Furthermore, we want you to give the touch of accessories, and doing the layering technique is the key. Complete your looks with sneakers and a tote bag.
Look Aesthetic in Puffy Sleeves Dress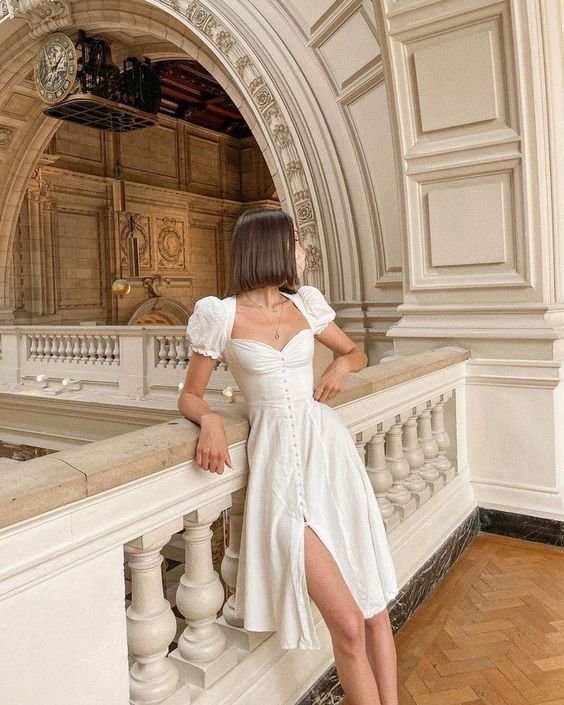 Need an aesthetic outfit because you want to go to the museum or theater? Puffy sleeves dress can be the answer for you! As you can see, the design of this dress is very simple but carries a vintage style. So, it will be a great choice for those who are afraid of looking tacky, especially on a date. Next, use necklaces, earrings, or any accessories to support your outfit.
Mix and Match Jeans with a Knit Top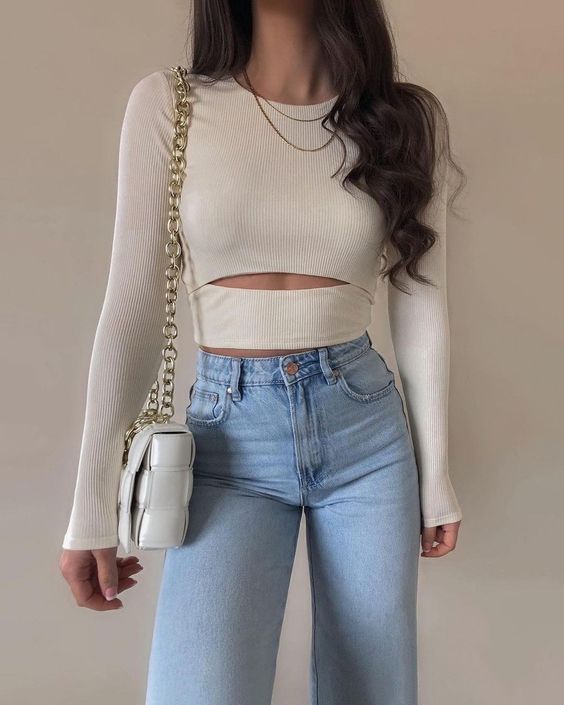 Mix and match jeans and a knit top if your date just going to the mall or having a street walk. This gonna save you from looking too much that possibly makes your mate lose interest. If you feel this outfit is too ordinary, use layering accessories that hopefully can boost your fashion style. Furthermore, finish your outfit look by using shoes and a bag.
Wear Jumpsuit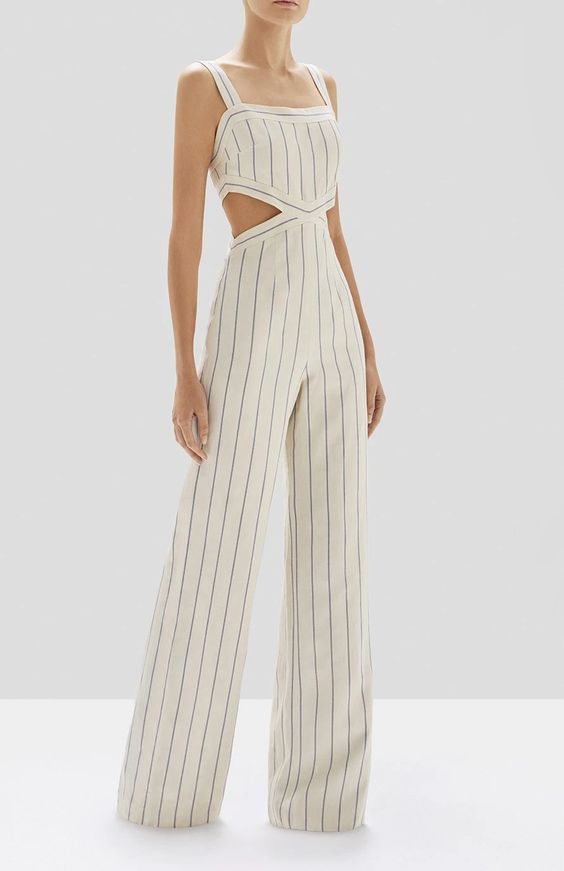 Wear a jumpsuit can be the alternative if you feel clueless about mixing and matching. Because only using a jumpsuit, you can look stylish. Just wear accessories if you want to get the extra look. Meanwhile, for the shoes and bag, choose them based on your mood or the occasion.
Fur Sweater to Keep You Warm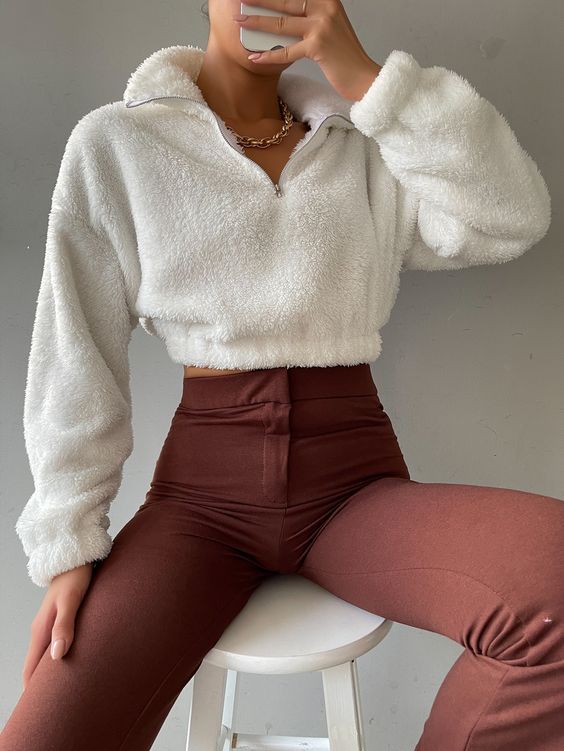 Going on the date in the cold weather? You need a warm outfit for it! We recommend you using leggings and a fur sweater that can keep your body warm. When you wear this sweater, I guess you don't have to layer your outfit anymore. It's because fur fabric already gives you enough of a warm feel. Furthermore, use a beanie hat to balance the look and warm your head.
Tweed Outfit will Make Your Look Classy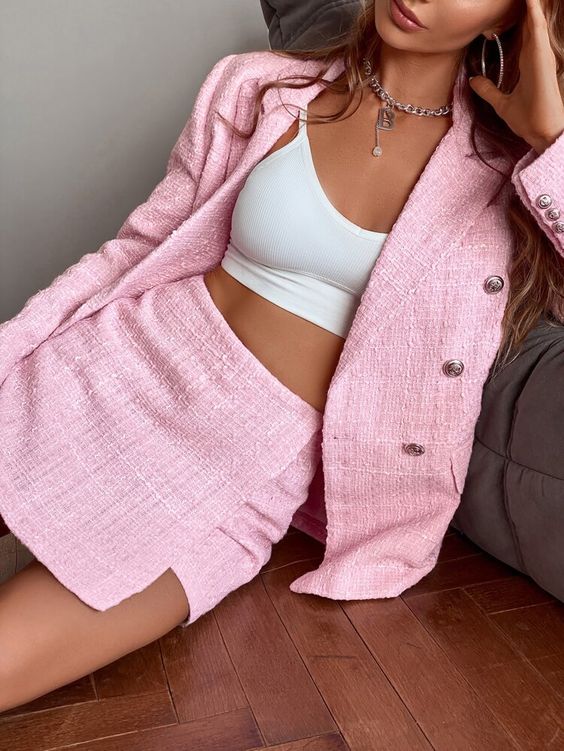 A tweed outfit will never fail to make you look classy! It's because of the luxury design of this fabric, and also it's suitable for any body shape. So, who always being insecure about their body shape? So, a tweed outfit is a right choice. Ensure you wear accessories that have a simple design to avoid looking too much. And last ankle boots or heels to balance your outfit look.
Off-Shoulder Dress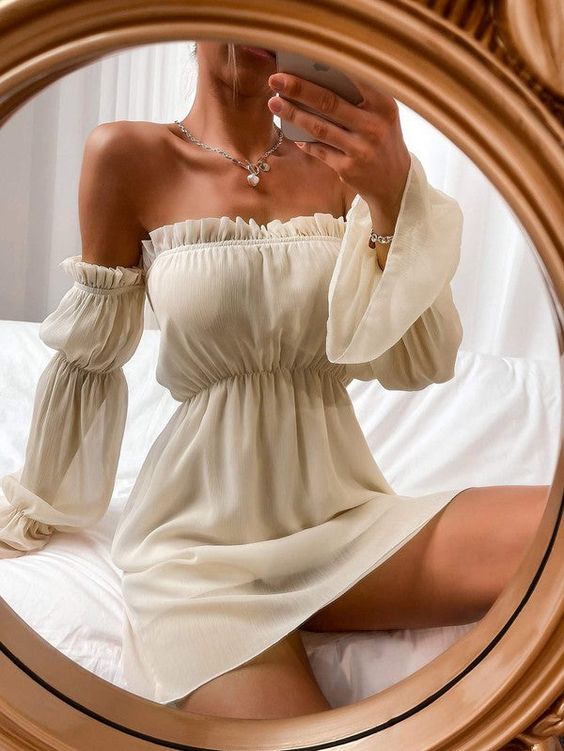 An off-shoulder dress is one of the must-have dresses. Do you know the reasons? Okay, it's because an off-shoulder dress can make you look prettier and suitable for any place. But it's much better to wear for going to the garden or beach. Combine this dress with lace shoes and a sling bag, then you're ready for the date!
Casual Outfit for The Casual Date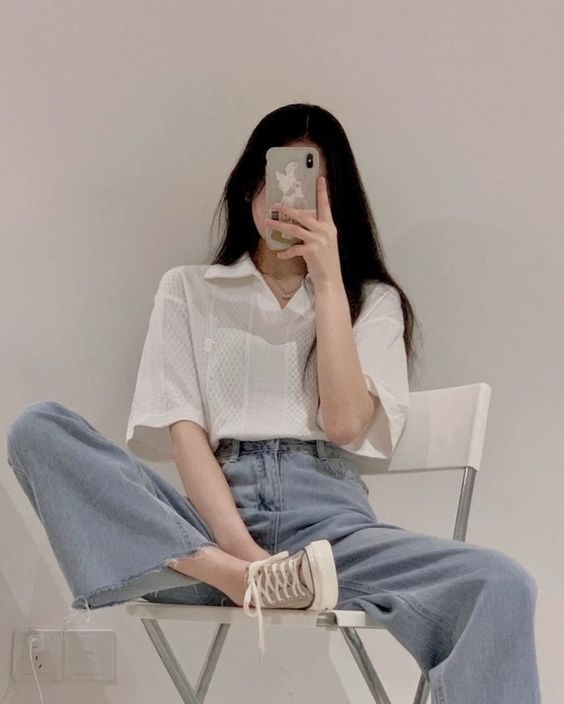 Searching for a casual outfit that can make you look pretty? Try to mix your baggy pants and a cropped shirt. I think this is the safest outfit to wear and very suitable for teenagers. Make your outfit chicer with layering accessories, sneakers, and a mini backpack bag.
Looks Girly in Off-Shoulder Tops and Span Skirts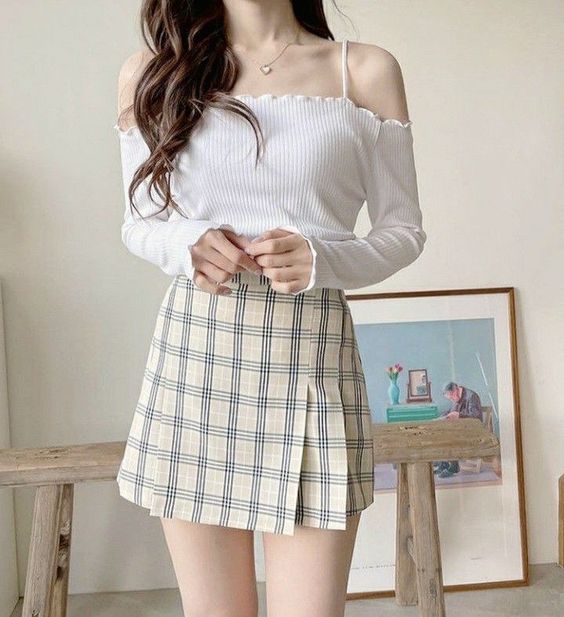 The date is the time for you to wear a girly outfit to make your mate interested. If you think what I think, I'm sure, you will agree to wear an off-shoulder top and span skirt as your date outfit. Then, to support your girly look, you will need hairpins or a headband for the hair accessories. Last, you can wear sneakers or heels for the toe.
Loose Pants and Blazer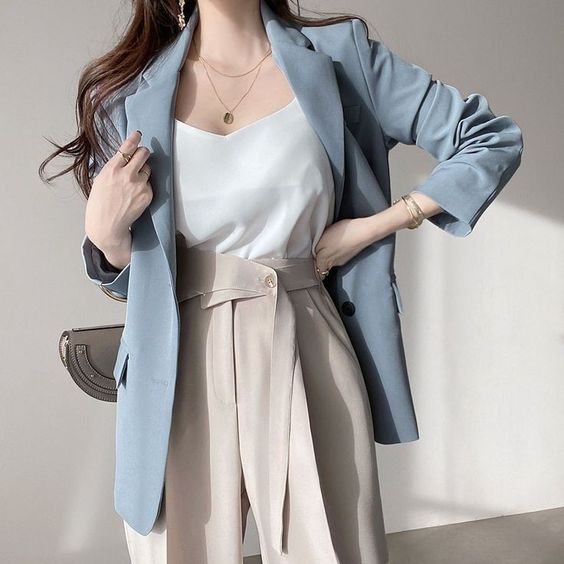 Have a plan for a date after work? So, this is the idea that can be used for work and dates too! Just pair your loose pants with a blazer. Meanwhile, wear a satin tank top as the innerwear. This kind of outfit carries a formal style but doesn't make you look stiff, that's why it's perfect for dates. Make your outfit more stylish with accessories, stiletto heels, and a handbag. Believe me, you will amaze your mate!
Use Puffy Sleeves Top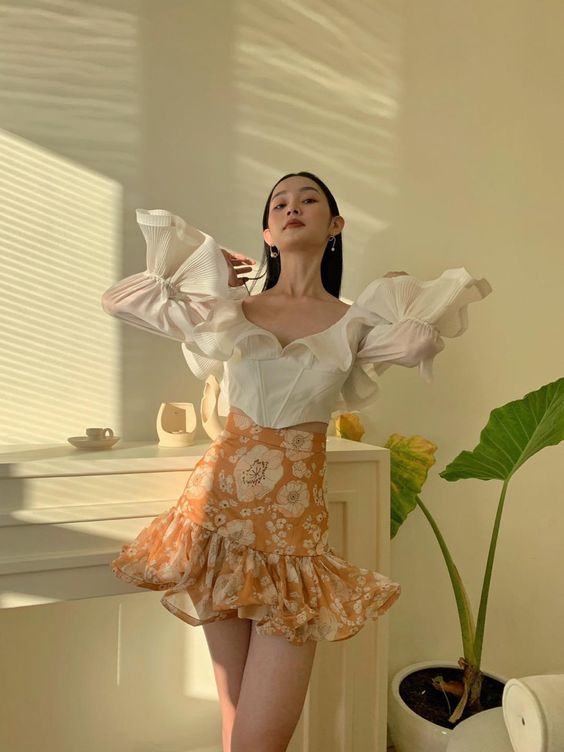 We already talk about the dress that is very must to have, so if you ask about the top, our answer gonna be the top of the puffy sleeve! It's because this top will never bore you and can be mixed with any bottoms. From the picture above, you can see, that she combines the top of her puffy sleeve with mini flare skirts.
Wrap Top Can Make You Look Mature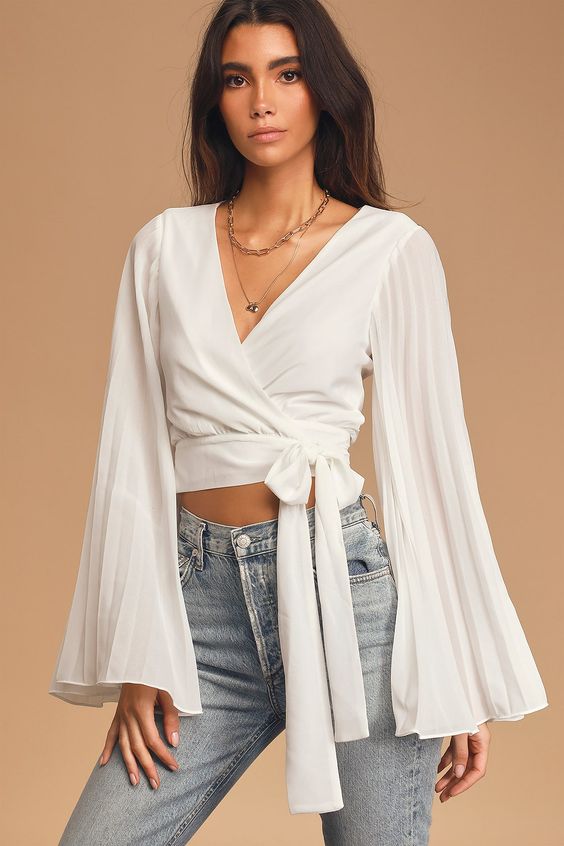 Do you look like a child and feel not confident with your looks? Don't worry, you just need the outfit that can grow the mature side of you. Therefore, a wrap top can be the best choice at this time! The benefit of having this top is you can get any kind of style depending on the bottoms that you wear. So, even if you have a casual or formal date, it will not bother you.
Midi Dress and Cardigan Are Perfect for Street Walk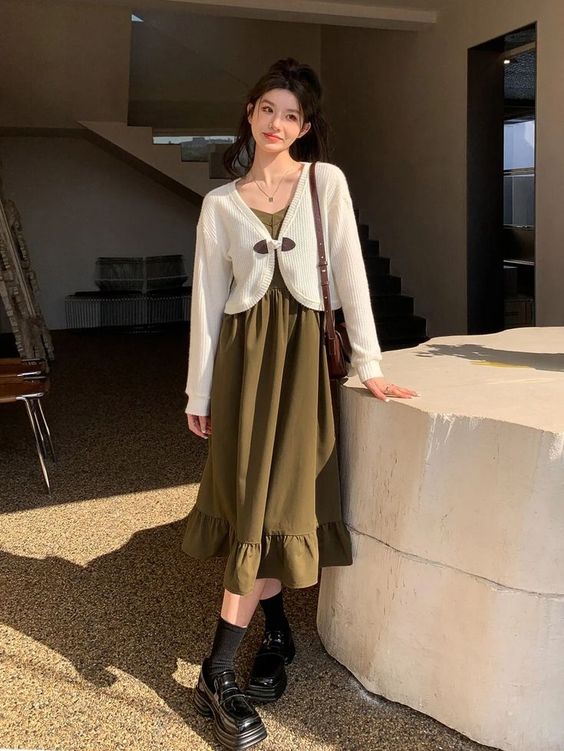 Street walks are already the most favorite date activity lately. For this occasion, you need an outfit that simple but chic like a combination between a midi dress and a cardigan. Next, level up your fashion style with accessories that have a unique design. Furthermore, give a touch of loafers and a shoulder bag to create a vintage chic style.
One Set Outfit will Be Very Helpful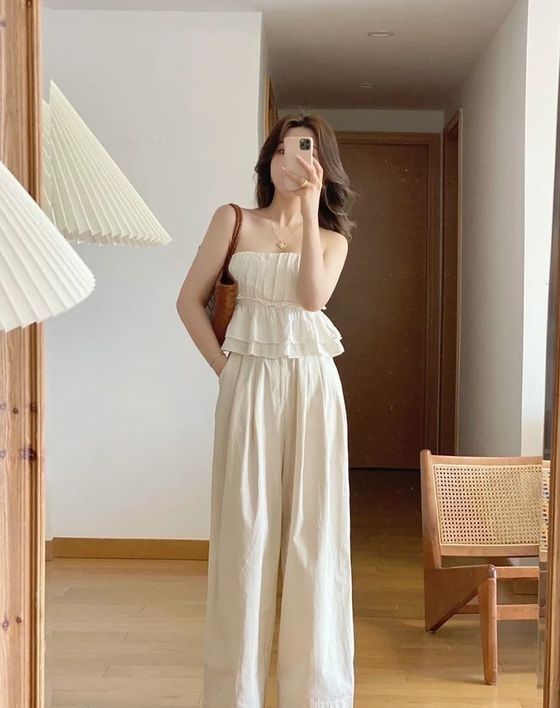 Another alternative idea when you feel clueless to mix and match your outfit! Yes, one set outfit is the solution. You can choose the one set that includes a tube top and baggy pants. Because this is a lifetime outfit style that you can wear anytime and anywhere. Furthermore, you can add a blazer, cardigan, jacket, or even a coat. Isn't having this outfit very necessary?
Span Skirts and a Cardigan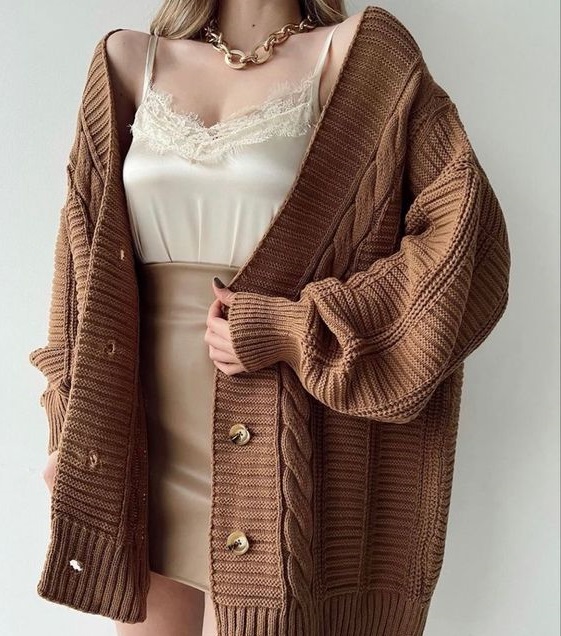 Having a fall date? Span skirts and a cardigan gonna be the right outfit for you! Then, for the innerwear, you may use a tank top or t-shirt. Use accessories that have the function to make your outfit prettier. Don't panic, your legs gonna be warm because you will use high-knee boots. Furthermore, a shoulder bag to save your needs.
Satin Top
A Satin top is the top that you need to have when you want to look elegant and mature. This is the very perfect top to combine with any bottoms. You can wear this for a date, work, a special event, or just hangouts. To support your outfit look, you just have to wear a simple design necklace, earrings, or bracelets. So, wanna wear this top for a date?
Garden Date Outfit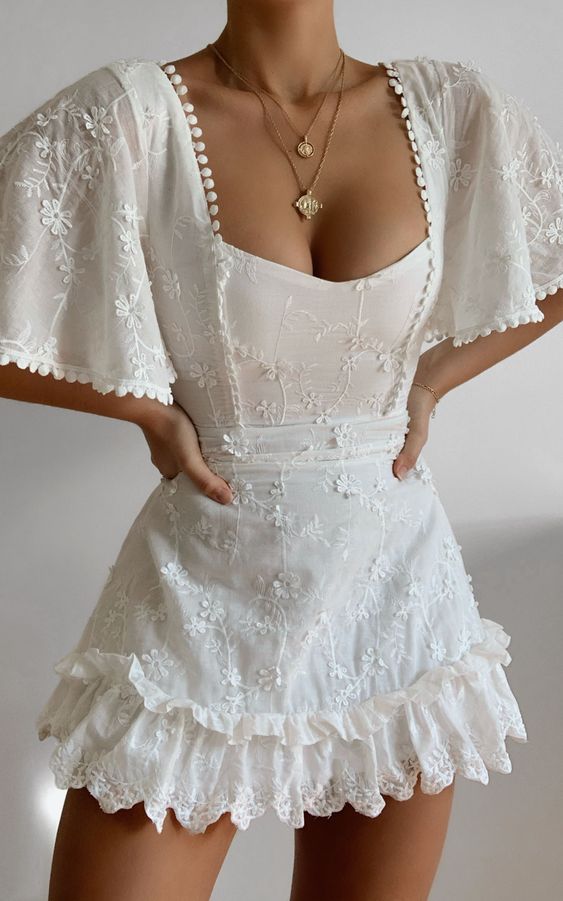 Having a plan on going to the garden for your date? Yes, you should use an outfit that looks simple but can adjust the vibes of the garden such as an embroidery mini dress. Your outfit gonna be sweeter if you add laces sandals and a bag that is made from rattan.
Denim Outfit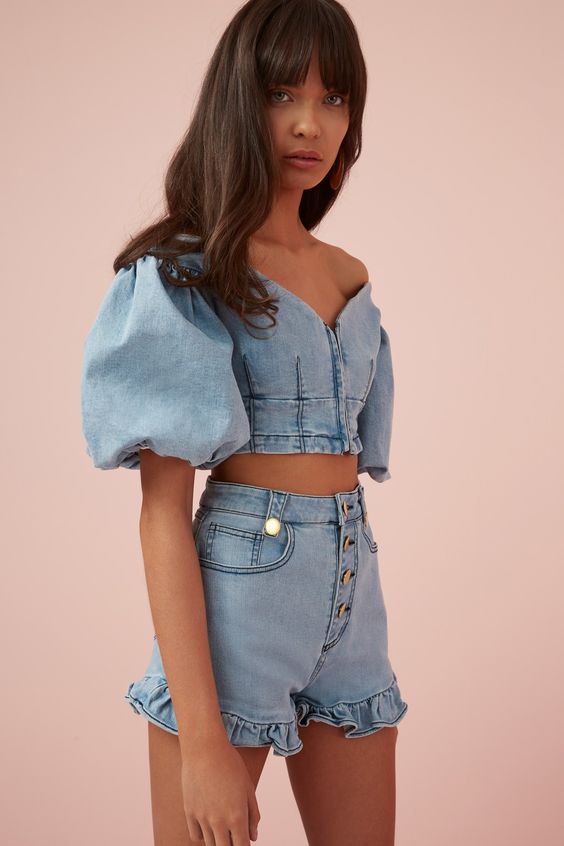 Well, if you want to look chic in front of your mate, you gonna need a denim outfit! Who doesn't know this outfit will never fail to get the chic look? Moreover, when you add accessories that can balance your looks like a chain necklace, a cap, or any other accessories that are suited to denim. Lastly, use sneakers for the casual look or ankle boots if you want to make it chicer.
Baggy Pants for Petite Girls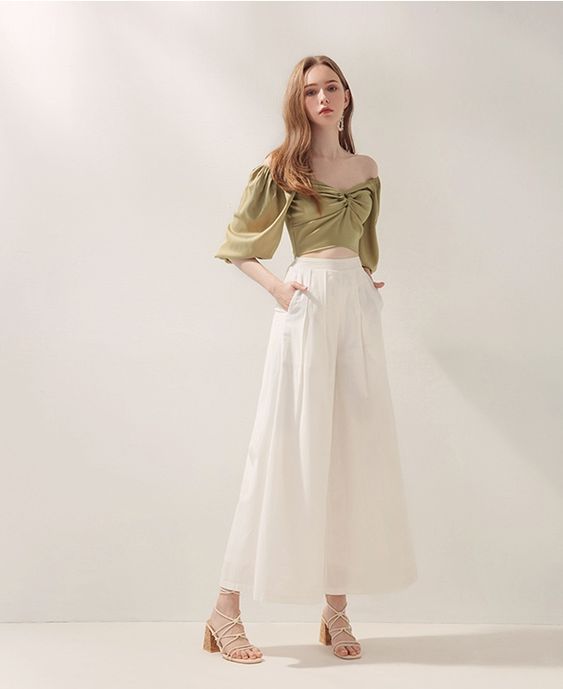 Feeling insecure because you have a petite body? You don't have to feel so because all you need is baggy pants. Yes, because of the oversized and high waist design, it can give an effect like you having long legs. Then, you can also mix and match these bottoms with any top that you want such as a puffy sleeves top or a tank top.
Satin Dress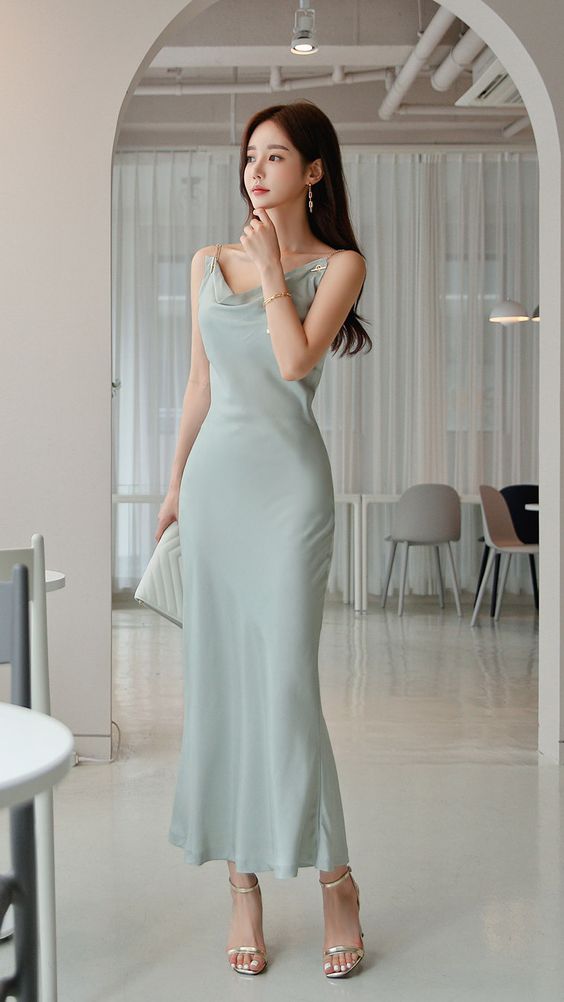 In the previous idea we telling about the satin top, and now we want you to have this beautiful satin dress in your wardrobe. Believe me, having this dress will never disappoint you! It's such a perfect design dress to wear on your date. But again, you have to adjust to the place that you want to go to prevent the wrong costume.
Look Cute Using Mini Skirt and a Cardigan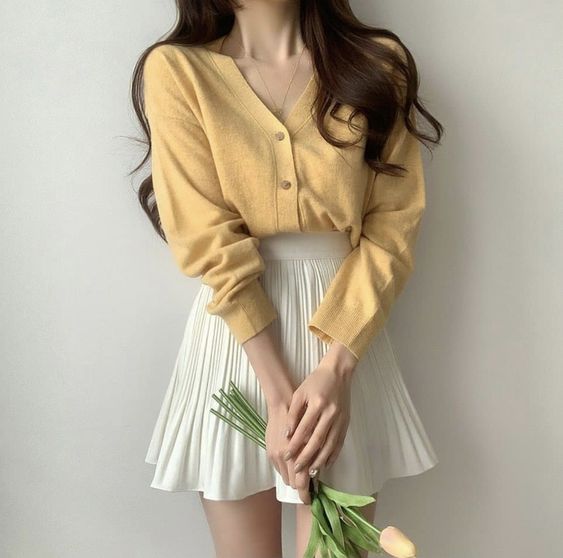 Maybe some of you will be afraid of the cute outfit because it will feel weird and not comfy to wear. But you need to say goodbye to that statement! Because wearing mini skirts and a cardigan is a great combo to get a simple and comfy outfit. This outfit style that also suitable for going to the garden or just having a street walk. For the shoes maybe you can wear what makes you feel confident. Meanwhile, for the bag, just use your favorite sling bag.
Halter Dress
Don't like about the satin dress because it's too formal and stiff? Maybe you will love the halter dress! I guess this dress has the same popularity as a satin dress. But the different, halter dress looks more casual. Therefore, you still can use it for a beach date or garden date. Just put on the accessories, shoes that you already adjust to the place, and a clutch.
Outfit Style for the Fancy Dinner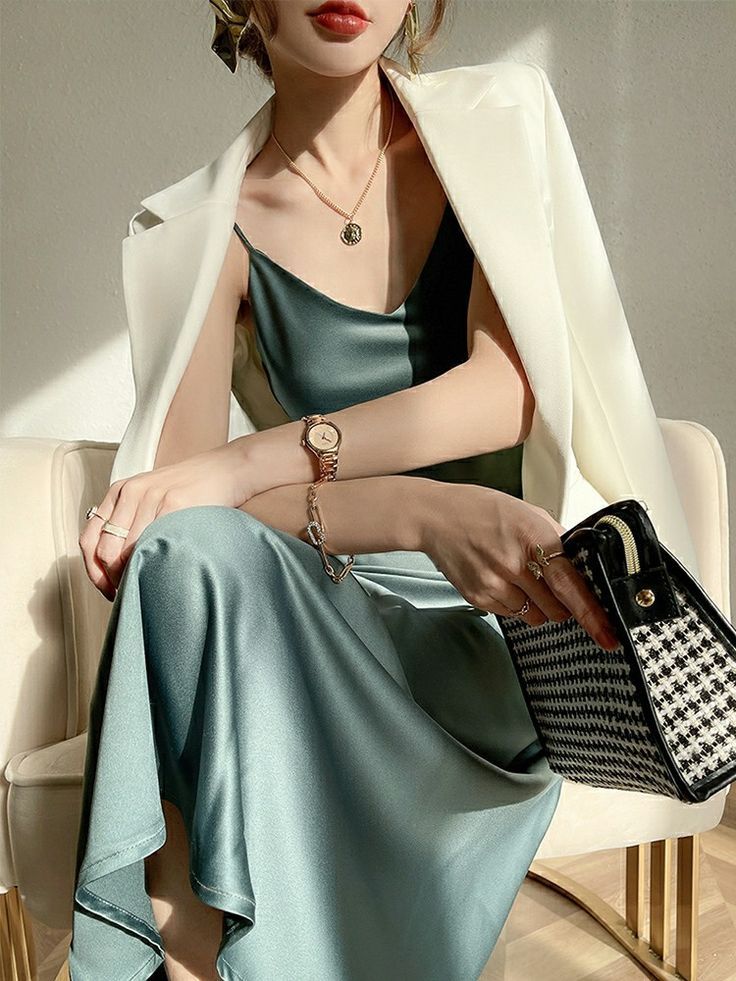 The date never gonna far away from the fancy dinner. Because you will go to a fancy restaurant, of course, you need an outfit that will not make you feel shame. That's why you need the satin dress and add a blazer to keep your body warm. Don't forget to wear your accessories to give you a glamorous look.
Simple Outfit Look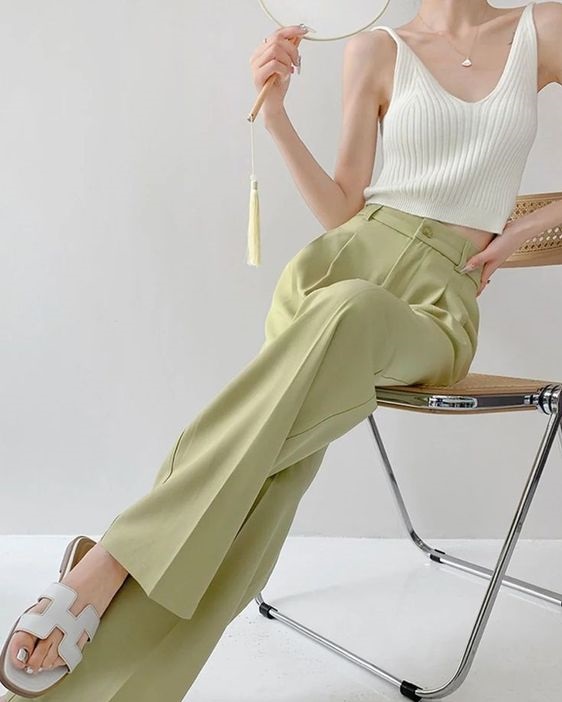 The last idea of this topic, maybe wearing loose pants and a tank top feel so boring for you. But this is the only outfit that is perfect for any kind of date. Again about the accessories, shoes, and bag, you have to choose based on the occasion.
That's all about the 26 outfit ideas to look pretty on a date. So, be calm and try to think straight about which idea suited you. Don't forget about the other aspects too to ensure you look perfect for your date and attract your mate. I hope you like this topic as I do!