To close the senior high school year, usually, all students do celebrate by holding a prom night party. Of course, this party happens every year, and you need to look different at every party. So, do you already prepare all the preparation that you need? Like the dress, accessories, and makeup. I guess you will not have a problem with the outfit and accessories.
Many people will be struggling with makeup. I know you want a kind of makeup that looks bold without looking too much, is different, could match your dress, and is certainly long-lasting. Do you think this makeup sounds impossible to get? Of course, not! Because all your wishes can be realized through graphic eye makeup!
Yes, the kind of makeup that is perfect for your prom night party. If you don't know how to get this makeup, we would help you by giving the easiest tutorial that can be followed even if you are still a beginner at makeup. Okay, I can feel your spirit now! Therefore, let's get the jump to the tutorial!
Simple Graphic Eye Makeup Tutorial
Skin Prep is the Most Important Part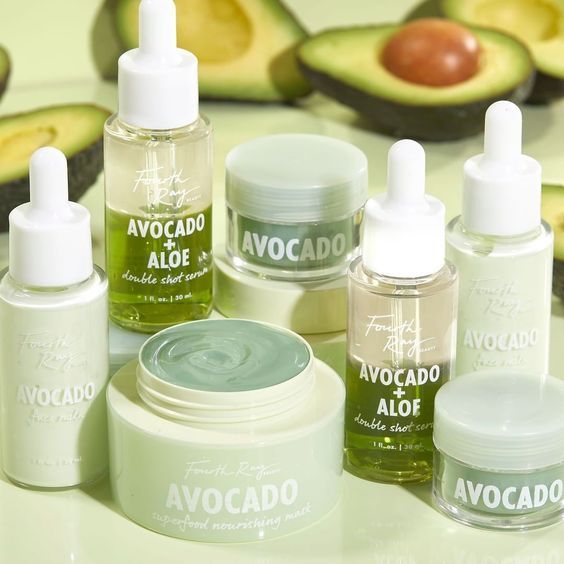 First of all, the step that you need to do is skin preparation. This is the must step that you have to do because skincare will help to avoid skin breakouts caused by chemical makeup. Moreover, you want to wear this makeup for a long time, which is you need extra protection for your skin.
Not only that, but skincare also has the function to make your skin hydrated and moist. In this skin condition, your makeup will so much easier to stick to your skin. Certainly, if your makeup sticks well, it will avoid you from cracking or greasy makeup and your makeup will be more long-lasting. The last thing that you have to consider is the ingredient of the skincare product. Ensure, you choose the right type of skincare and use it as needed.
Choose Light Color Contact Lenses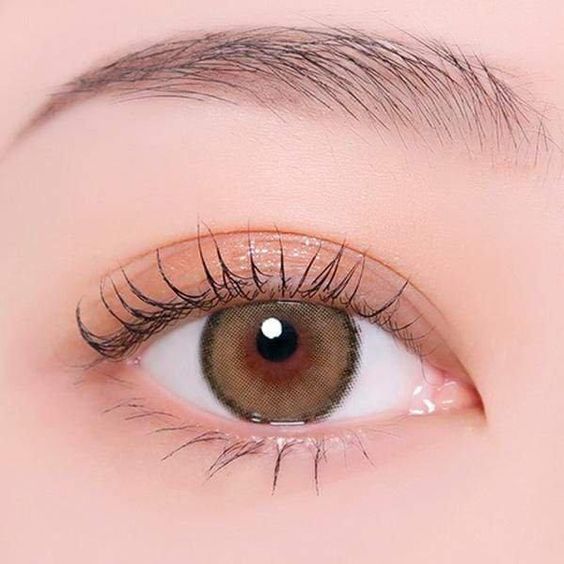 Bold makeup will not be completed if you do not use contact lenses. It also helps you to change the use of glasses. Because glasses will give you a nerd vibe and will not match this graphic eye makeup. Your eye makeup will not be seen if you still wearing your glasses.
Therefore, contact lenses going to be the only alternative way to this problem. Choose the bright color of the lenses to liven up your makeup. Besides that, it will give you a mean girl and chic look in a while. Isn't it amazing? With one item, you can change your looks!
Make Your Makeup Flawless with Primer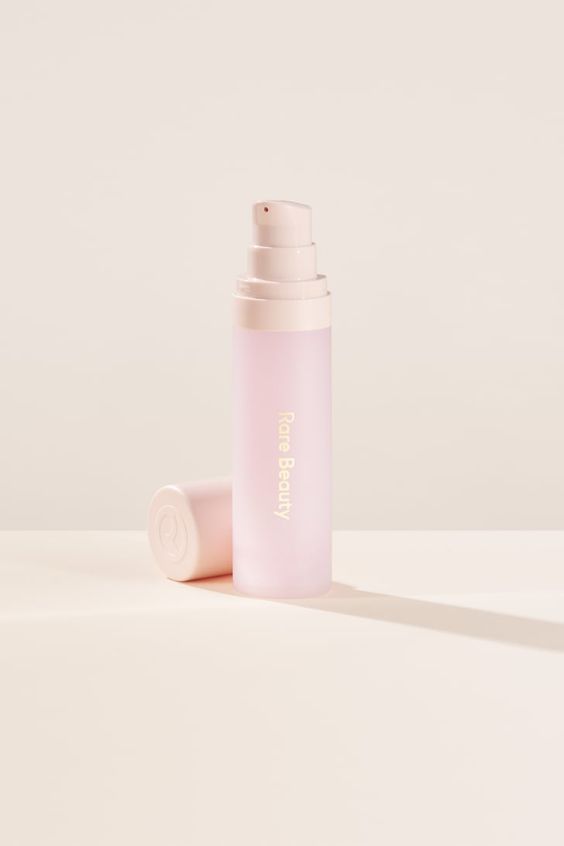 Move on to the next step! It's time for you to get into the makeup product. So, the first makeup product that you're gonna wear is a primer. Who still underestimates the use of primer? Even don't want to buy this product? I think after you know the function of primer, you're gonna change your mind about this one product.
Primer is a product in the form of cream, silicone, gel, and water that helps to make your makeup long-last without being cracked or greasy. So, what if you don't wear primer? Don't ever dream to have flawless makeup then!
Choose the type of primer that your skin needs. Starting from the cream or gel texture primer that is meant for dry-skin people. Type of this primer will give your skin hydration and moisture. Meanwhile, silicone or water texture primer is for those who have a problem with oily and acne-prone skin. It has the function to blur the big pores and hold the oil on the skin. So, let's find your perfect match primer!
Color Correction to Correct Your Imperfection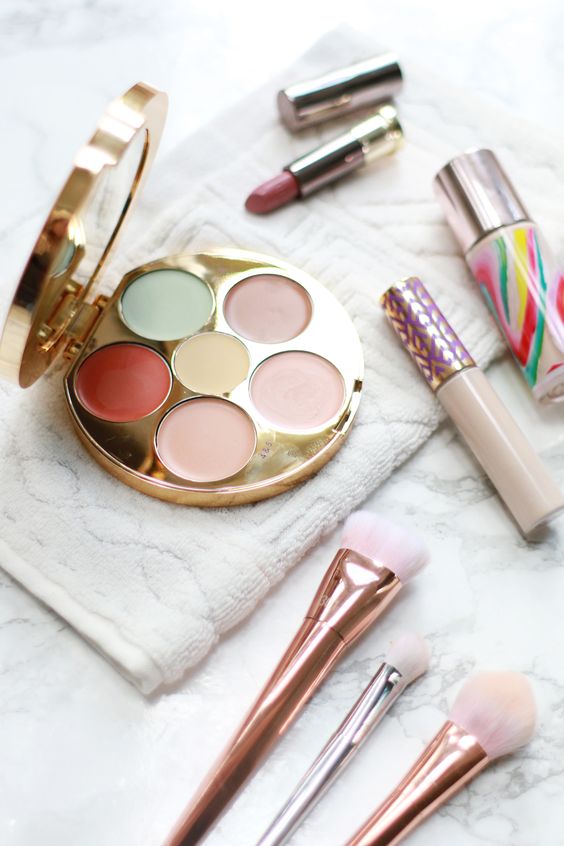 Because this party going to be very special, you have to cover all the imperfections on your skin. If your type of skin condition is severe, you will need the help of a color-correcting concealer. With variation colors, it can help you to neutralize your skin tone.
It's undeniable that this one product is very confusing because it has colors that seem not to match the skin. Don't worry, we will give you the explanation to help you know about using this color correcting.
First, the green color is used for neutralizing the redness on your skin like acne. Next, is yellow and orange color that use to cover dark spot areas on your skin. And last, you can use the purple color to give a natural highlight on your face.
Wear Concealer to Cover the Blemishes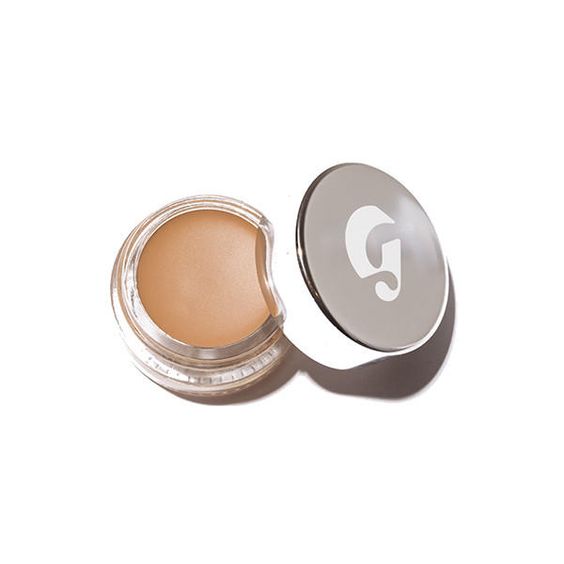 Usually, you will use the concealer after the foundation. But for this makeup, we want you to change the steps. Use the concealer first for covering the color correction that you've been using before. It also makes your skin tone look even.
If you want light makeup, you can go with a liquid concealer. But, if you really need extra coverage, prefer the cream concealer. Furthermore, apply the product according to the area where you apply the color correction. Blend it slowly to prevent the crack makeup, that's why it is very recommended to wear a wet sponge.
Use the Right Type Foundation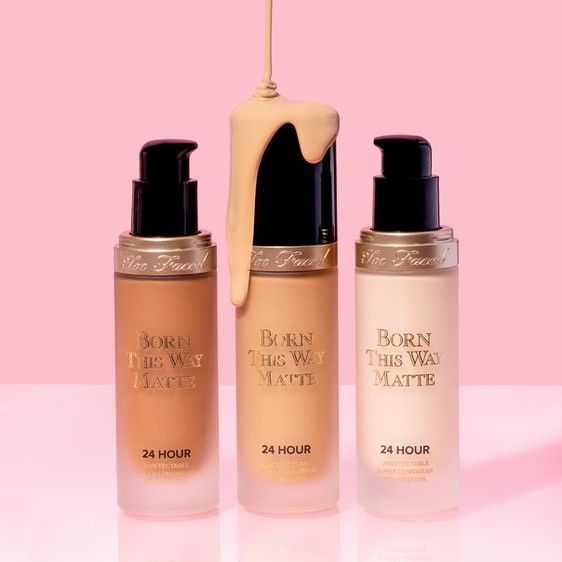 For the foundation, you need to adjust it to your skin condition. If your skin is oily, you will need a foundation that has a matte finish to prevent greasy makeup. Then, a dewy finish foundation if your skin is dry because it can also give hydration to your skin so your makeup will not be cracked.
Next, move to the coverage of foundation, you should choose medium to full coverage because it's perfect for a bold makeup. Not only that, medium to full coverage can help you to cover the blemishes on your skin too. Furthermore, apply it with a wet sponge for a natural finish or a foundation brush for keeping the coverage.
Contour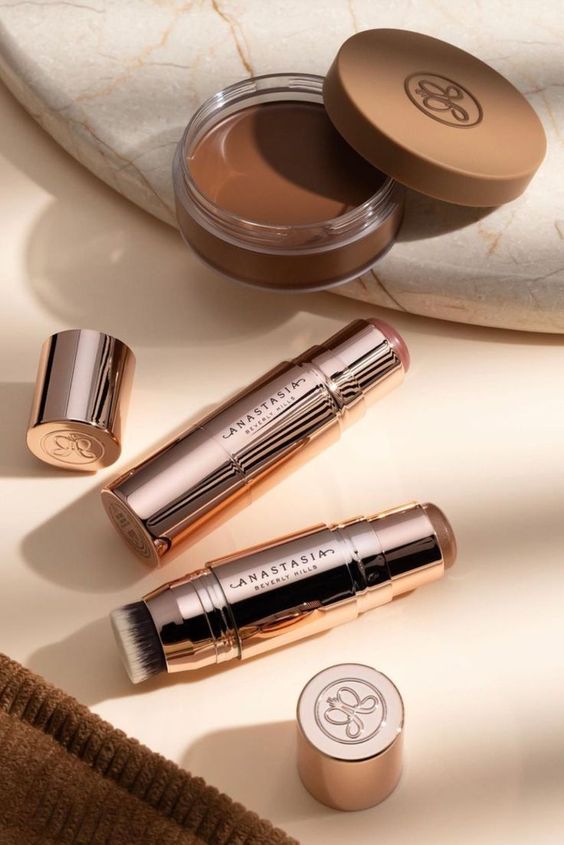 Enter the contour step, you need two steps of contour. First, we call it as inner contour, this step is done before applying the powder. Then, you will need a cream contour product for it. Next, the outer contour should be done after you apply the powder. This aims to emphasize the lines of your face and obviously, you need a powder contour.
Choose a shade that is not too far from your skin tone because if the contour shade is too deep, your makeup will look too much. Even though we want this makeup to be bold but doesn't mean we want this makeup to be tacky. Furthermore, apply the contour by following the shape of your face.
Wear Neutral Color Blush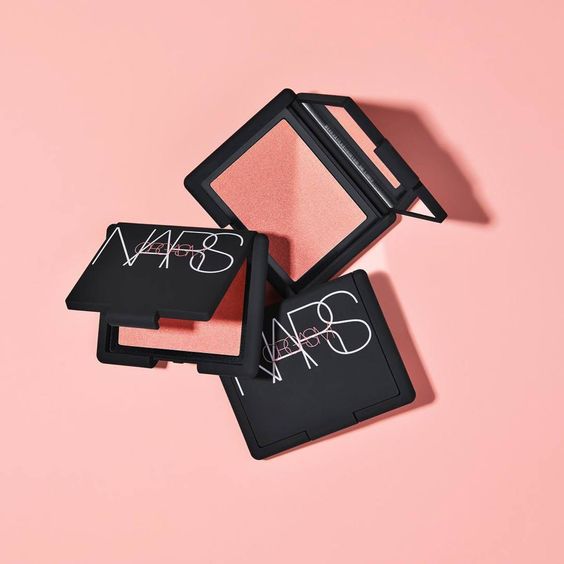 To make this makeup look suitable for any type and color of your prom dress. You have to choose a neutral color of blush like coral, peach, or nude color. Just pick the shade that looks suited to your skin undertone.
The step is close to contour, you have to use two products which are cream texture and powder texture. Because when you apply the powder, usually the product will disappear. So, to bring back the color, you need to reapply with a powder blush. And of course, if you do these two steps, it's gonna stay for a long time.
Loose Powder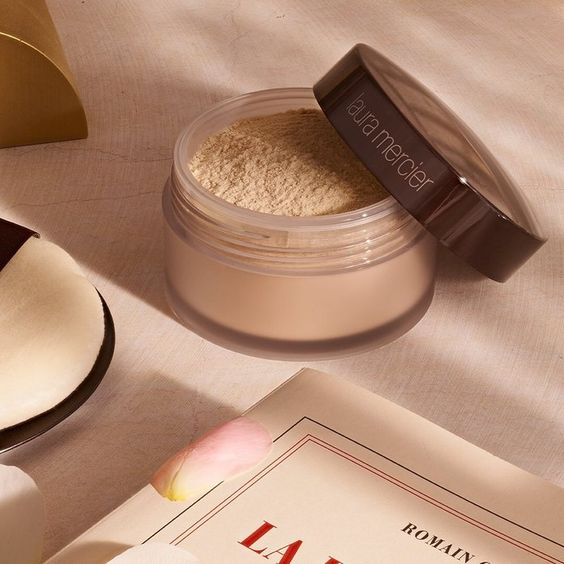 When the complexion is done, you have to set it immediately. Moreover, if your skin type is dry because it will reduce the crack makeup potency. And of course, oily skin types will need to wear powder too to hold the oil on their face.
If you ask me about the kind of powder that is safe for any skin type, the answer gonna be a loose powder. But if you feel your makeup still doesn't look flawless yet, you may add a two-way cake powder or powder foundation. For oily skin, don't miss out on the baking technique, because this step will save your makeup all night long.
Draw On Fleek Brows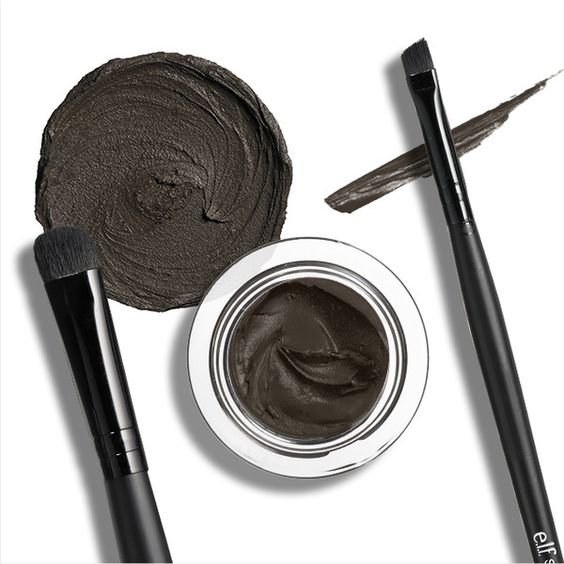 The very fun part of doing makeup is drawing the eyebrow, right? Or vice versa? If you still struggling with this step, you just don't found the right technique yet for your eyebrow. So, we suggest you shave your eyebrows first to make it easier. Furthermore, you can decide which kind of eyebrow look you want.
For this time, we will give you the advice to make bold and fleek eyebrows. Don't be afraid of looking tacky or too much, because we also give you a tutorial on how to make it. Okay, let's read it carefully for getting the shape of the perfect brow.
First, brush up and set the brows with brow mascara. This has the purpose of making a feathered look to keep your brows natural. Next, using a pomade brow, draw the shape of your brow following the natural shape. After the shape is done, continue to fill in the blank space and brush it again with a spoolie brush. For the last touch that can make your brows look clean and neat, you need to conceal the edges.
Adjust the Eyeshadow Color to Your Prom Dress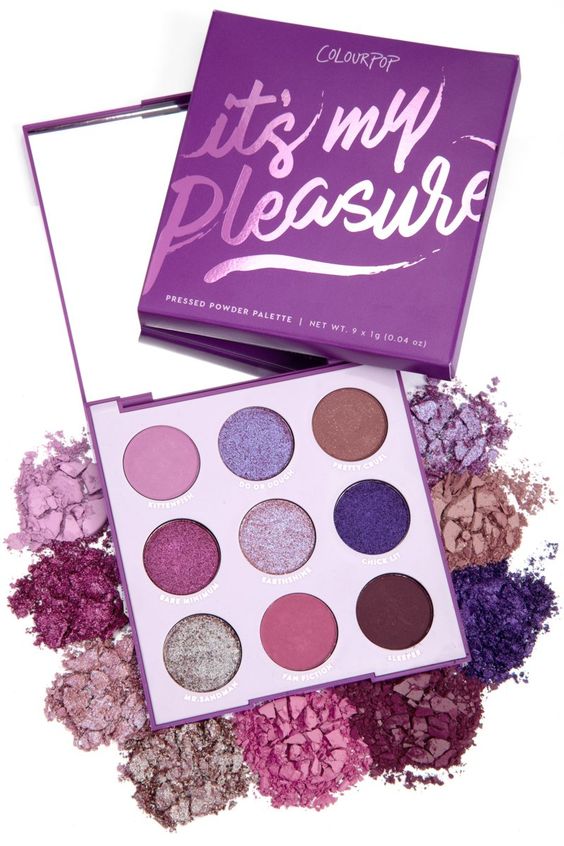 Finally, we enter the main part of this makeup which is the eye makeup. As you can see from the purpose, this makeup focus on the eyes part. So, ensure you did it carefully! Actually, you can choose any kind of color that you want. But if you want to look different maybe purple gonna look amazing.
I guess, there's nothing special for the eyeshadow part, you just do it usually like using the brighter color for transition. Then, wear darker color to the outer corner of your eyes that has the function to make your eyes deeper. And finish it with a shimmer or glitter shadow to the inner corner of your eyes to look pop out. Don't forget to blend the eyeshadow well until there's no harsh line.
Make a Graphic Eye with Eyeliner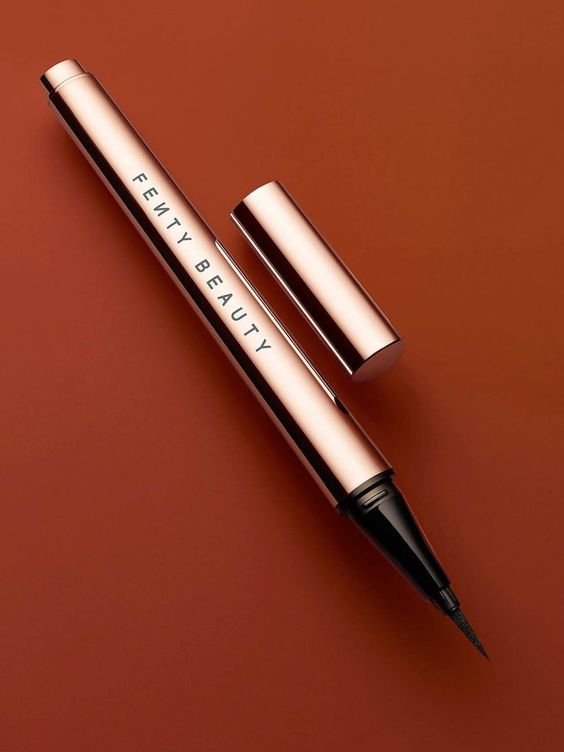 This is the special step of this makeup! Yes, eyeliner for making graphic eye makeup! It's optional you can use only black color eyeliner, or be creative with adding a color of eyeliner that is similar to your eyeshadow color. It means you may add purple or another color to draw the graphic line to prevent a boring look.
Starting from making the usual eyeliner with black eyeliner. You can draw the thin line and end it with cat-wing eyeliner. Furthermore, continue to make the graphic line with colorful eyeliner. But if you don't have it, you can change it with an eyeshadow by wetting the eyeliner brush first. This trick going to save your money!
Okay, going back to the topic of how to do the graphic line. All you have to do is be steady. And draw the line from the edges of the cat wing, then, drag it to the eye crease. Now, your graphic eye makeup is finished! Isn't it very easy to make?
Apply Mascara to Your Lashes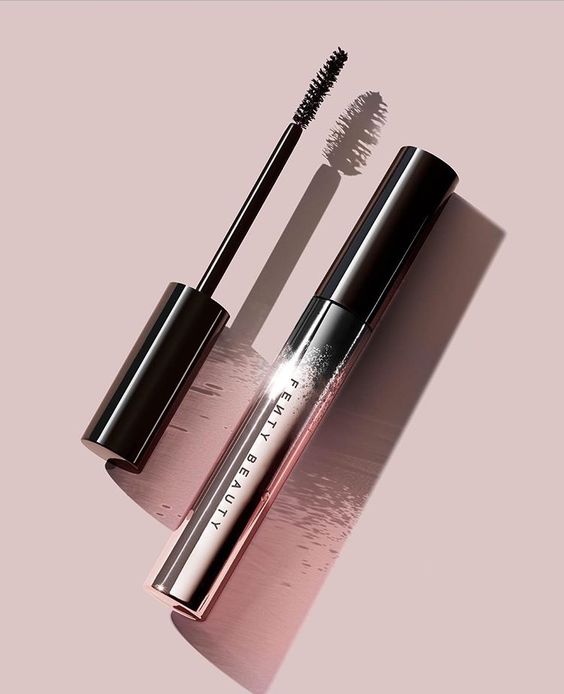 For the lashes, you have to use mascara. But before that, curl your lashes first with an eyelash curler. Furthermore, apply the mascara to the upper lash and your lower lash. Wait until it dries, then you can continue to the next step.
False Lashes to Give Dramatic Eyes Effect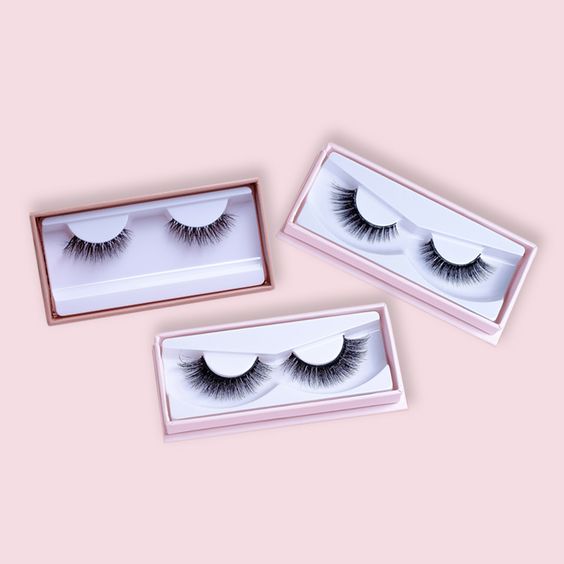 To give a dramatic eye look, you will need the help of false lashes. Don't worry, it won't be tacky if you can choose the right type of lashes. Therefore, you have to know the type of your eyes first then you can decide which false lashes that suited to you. Furthermore, you can apply the lashes carefully. Ensure it is tight and comfortable enough.
Use Highlighter to Complete Your Complexion Makeup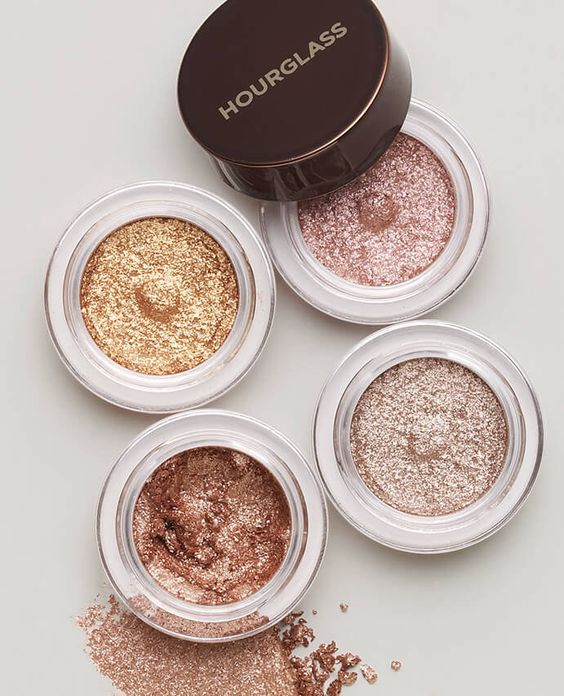 Bold makeup will not be perfect if your skin not blinding. Am I right? So, if you agree with me, I know you won't miss out on using a highlighter. But wait! Don't use a highlighter carelessly, because it will ruin the finish of your makeup.
You have to consider the finish of the highlighter and the color. For this makeup, it will be safe with a blinding highlighter. Meanwhile, for the color, you have to match your skin's undertone. So, you can search about the product before deciding to buy it. Lastly, use the highlighter on the highest point of your face.
Glossy Lips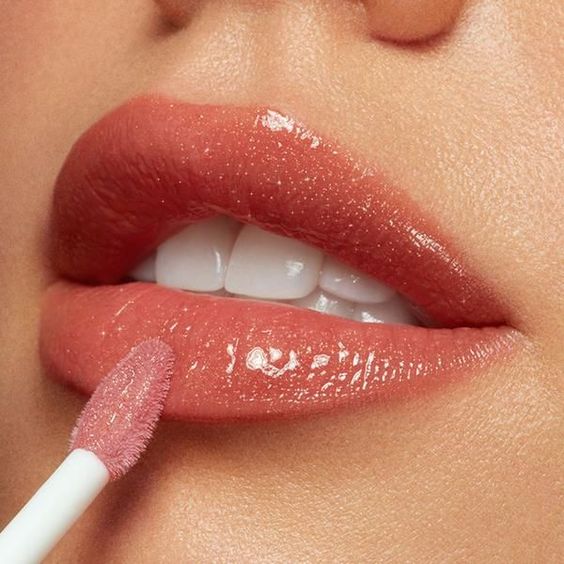 The step that almost every girl won't forget is using lipstick. Then making a glossy lip is a way to nail this makeup look. With glossy lips, your lips will look healthier and plumper which makes you look sexy. That's why this lip has become trendy lately.
It's so simple, you only need a lip gloss. Whether the clear gloss or colored gloss, just choose which one you like. But, if you having a problem with dark lips, it's better when you conceal or use lipstick first to hide it.
Add Rhinestones to Your Eyes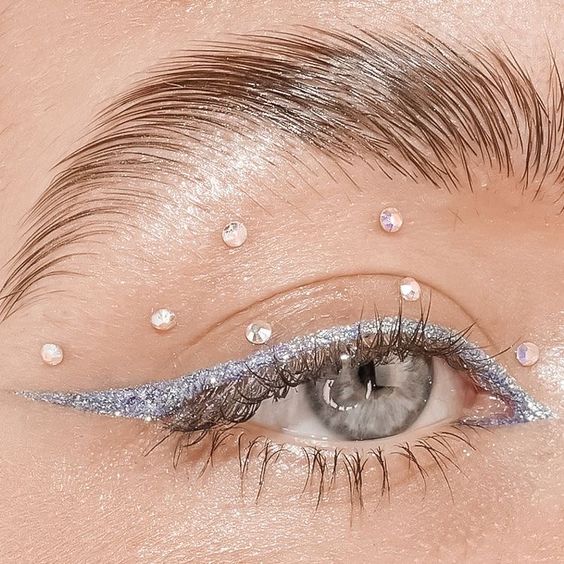 This step is very optional, you can skip it if you are in hurry. But, for those who want to enliven this makeup, you may add rhinestones to your eye makeup. To stick the rhinestones, you can use eyelash glue and put it where you want. Very simple but can make your makeup chicer!
Make Your Makeup Stay Long-Last with Setting Spray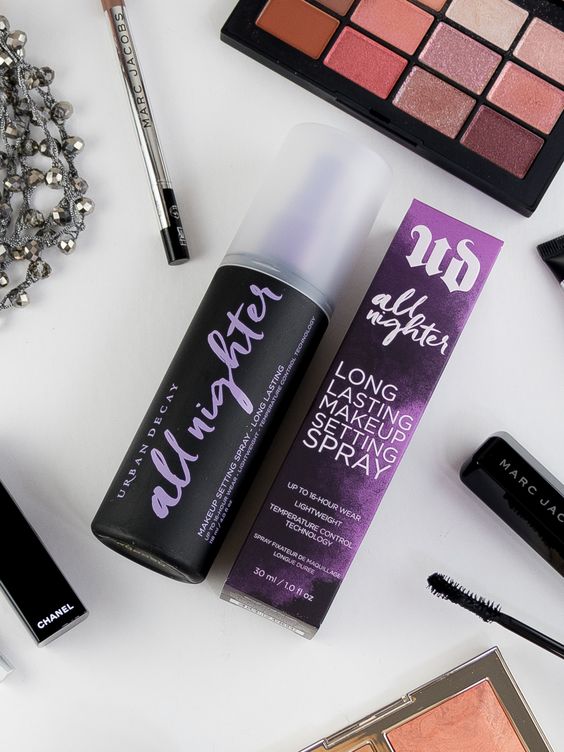 The last secret of having long-lasting makeup is using a setting spray. Matte finish setting sprays for oily skin which helps to hold oil on the skin. Meanwhile, for giving hydration to your dry skin, you may need a dewy finish setting spray.
That's the tutorial about graphic eye makeup! Looks great for your prom night party, right? If you succeed to do this makeup, you're gonna love it. Moreover, you can wear this makeup for any kind of your dress, just adjust the color of the makeup to your dress. Okay, I hope the tutorial is pretty clear to guide you to achieve this look and enjoy!