Do you know that skincare is very important for taking care of your skin? This is can also one of the activities that you can do to prevent premature aging when you turn old. That's why many people want to wear skincare because it's not only to prevent wrinkles but it can also make your skin look healthy and glowing.
But have you known wearing skincare can also make your skin worst? I know you don't want to believe it. This could happen if you choose the wrong skincare product for your skin. Therefore, you can't wear any skincare! You should choose it based on your skin type and skin problems. Also, you must consider the ingredients, because not all ingredients will be suitable for your skin.
If you are still a beginner at skincare, you don't have to worry or be confused! Because at this time, we want to share with you about the right skincare for you who are still a beginner or about basic skincare that you should know. Believe me, it will safe for your skin and can make your skin healthier. Are you guys feel excited? Without any for the do, let's jump to the tutorial!
Beginners Skincare Routine Ideas
1. Cleanse Your Face with Makeup Remover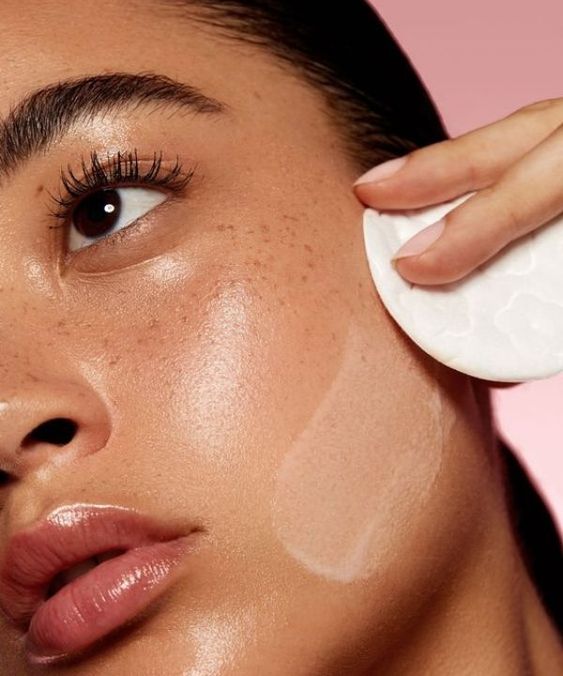 This is the most important part of wearing skincare. Yes, make sure your face is clean! Therefore, we recommend you wear makeup remover for double-cleansing. You can do this step twice a day in the morning and the evening before you wash your face.
Choose makeup remover products based on your skin type. Because you're still a beginner, let me explain it to you. There are 3 types of makeup remover which are micellar water, cleansing balm, and cleansing oil. And we will tell you the function and which product will match your skin type.
Micellar water can be used for all skin types, but for you who have dry skin or sensitive skin, we suggest you choose non-alcoholic and fragrance products. Both of the ingredients can make your skin more dry and irritated.
Next, we have a cleansing balm that has a similar texture like butter. And when you apply it to your skin it will melt and can remove your makeup into the pores. This is also very safe for all skin types, especially for you who have sensitive skin because it won't make your skin breakout.
The last one is a cleansing oil, this is the product that should be avoided for you who have oily and acne skin. Because it will make your skin condition more worst and can cause inflammation for acne skin. Therefore, it just can be used for you who have dry and sensitive skin.
2. Wash Your Face Using Facial Wash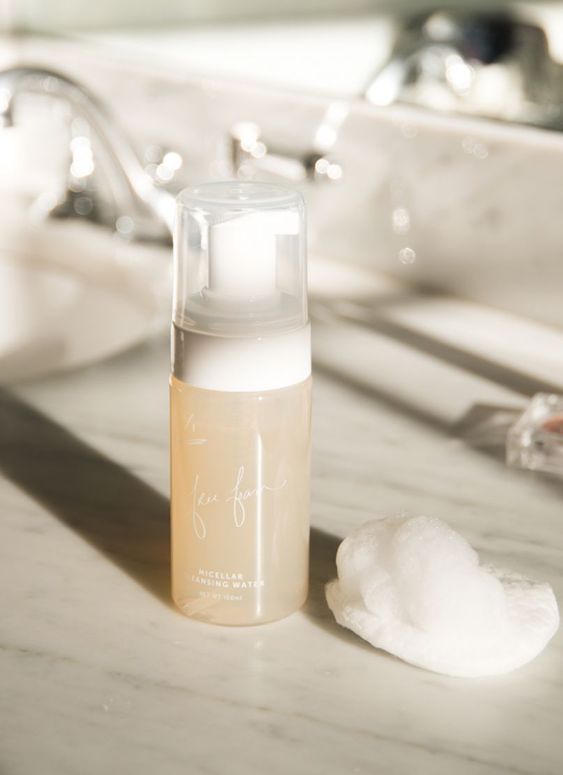 To finish your double cleansing step, you can continue by washing your face using a facial wash. This step has the function to make sure your skin is clean from the residue of cleanser products. Besides that, it will help you to cleanse the makeup or dirt that can't be cleansed with makeup remover.
This is the step that you should do twice a day to make your skin always clean before using skincare. Because skincare products can work well on clear skin. And we do recommend you to choose facial wash based on your skin type and choose the product that has a claimed low pH.
Why we should choose a low pH cleanser? It's because when you choose a low pH cleanser it can make your skin pH balance. So, your skin will not feel dry or feeling tight after washing your face. Also, it will very helpful for you who have acne skin to reduce the inflammation.
3. Use Face Mask Once a Week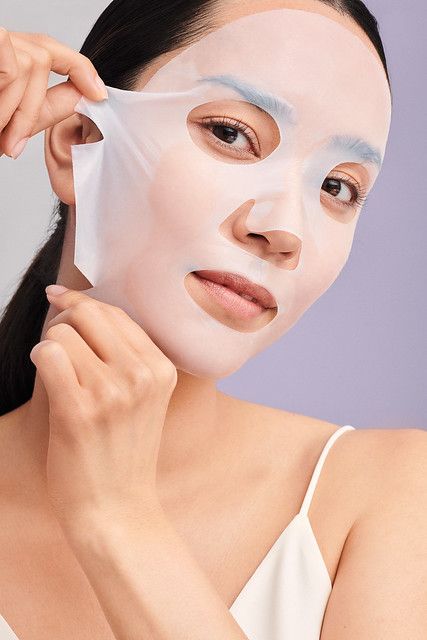 You can use a face mask once a week or when you feel your skin is worst. This product will be helpful to overcome your skin problem. But there are a lot of face mask types that will confuse you who are still a beginner.
If you feel your skin is rough or looks dull, you can overcome this problem with a scrub or usually we call it physical exfoliating. When you feel your skin is dirt because you doing so many outdoor activities, you can use a clay mask that can cleanse your skin into the pores. But if you feel your skin is dry and needs more nutrition, you can use a sheet mask. But remember you can use a sheet mask after washing your face and wear toner.
4. Toner to Balance Your Skin pH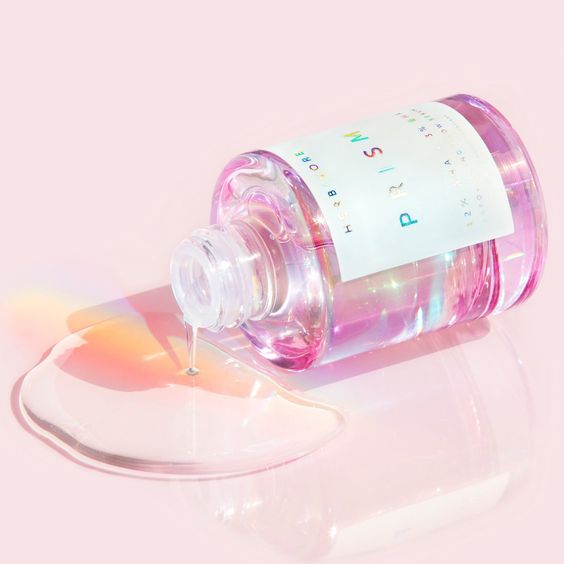 Next, after you wash your face, the condition of your skin pH is not balanced. That's why you should make it balanced by using toner. If you let your skin pH imbalance, it will trigger any skin problems like dry skin, acne, or breakout.
Not only for balancing your skin pH, but it also has the function to overcome any skin problem if you can choose the right toner. So, how to choose the right toner for your skin? Don't worry we will tell you.
You can choose the right toner by considering the ingredients. Remember not all ingredients will match your skin. If you have acne or sensitive skin, you can prefer ingredients that are safe and can calm your skin like Centella Asiatica. For those people who have dry skin, you can prefer Hyaluronic Acid ingredients. And the last, for people with oily and dull skin, you can overcome this problem with Niacinimide or Glycolic Acid.
5. Essence to Help Your Skincare Absorb Well into Your Skin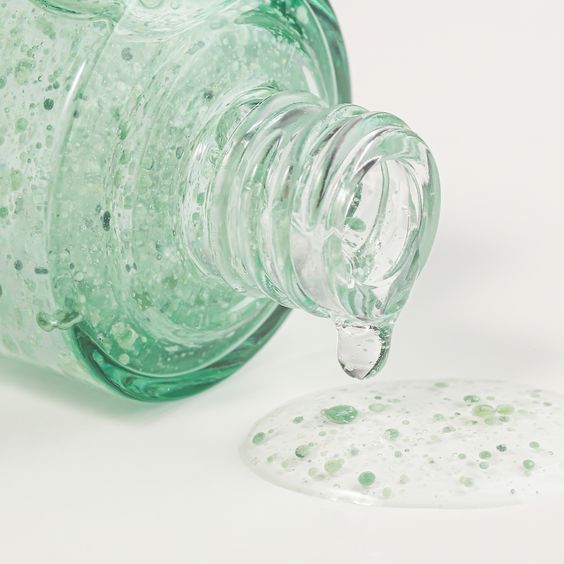 Feeling like your skincare is hard to absorb into your skin? It's because you don't use essence. Essence has a function to help your skincare absorb well and fast into your skin. Besides that, the essence can also hydrate your skin.
Essence has the same function as a toner but has a thicker texture than toner. But that doesn't mean it has a texture like a serum. We really recommend essence for people who have dry skin. Also, there's some essence that is created to prevent premature aging. That's why you can adjust the ingredients to your needs.
6. Overcome Any Skin Problem with Serum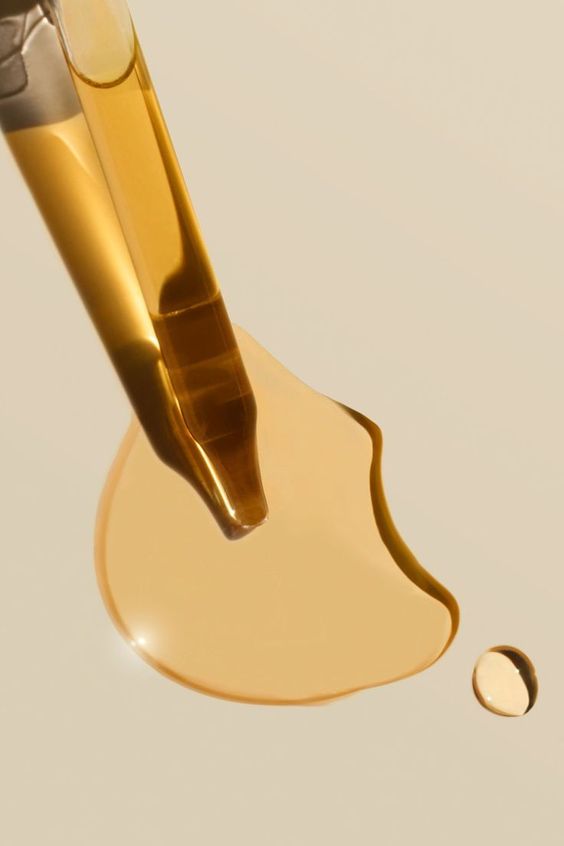 If you have a skin problem that is very difficult to overcome, maybe you can try this product. Do you know what it is? Yes, you're right, girls! The answer is serum! The serum has a high concentrate texture that can help you to overcome any skin problems.
But remember, you should choose the ingredients based on your skin type and skin problem. I know choosing the right serum will be hard but if you know the basic ingredients it will very helpful for you. Do you want us to help you? Okay, we can help you by explaining the use of ingredients and you can adjust it to your needs.
For acne and oily skin, we really recommend you to try tea tree or Salicylic Acid, because it will help to hold the oil on your face and reduce the inflammation. Next, for sensitive skin, you can try Centella Asiatica ingredients, this is the ingredient that is very safe for any skin type.
If you have dry skin, you can choose a serum that has Hyaluronic Acid that can bring back the hydration on your skin. Continue for people with many dark spots or have dull skin, you can overcome it with Niacinimide or Glycolic Acid. Last but not least, Retinol to helps you to prevent premature aging and reduce wrinkles.
7. Remove the Blemishes on Your Skin with Spot Treatment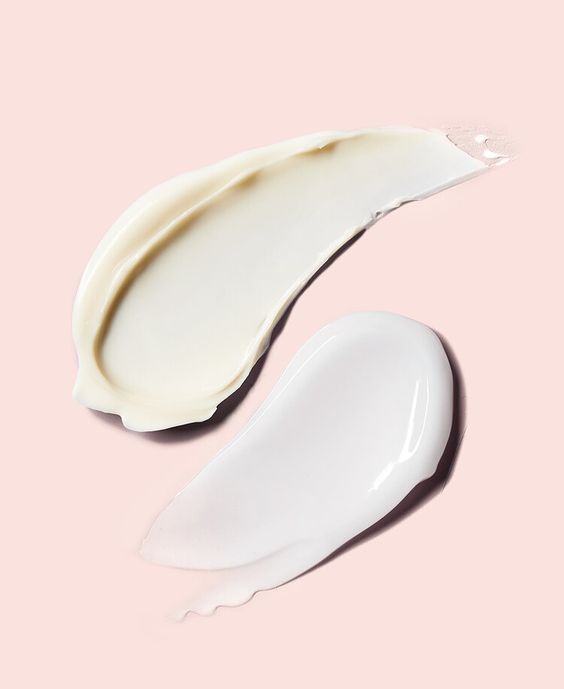 Have so many dark spots that are very hard to remove even if you already use a serum? Don't panic girls! You can use a spot treatment to help it. Usually, spot treatment contains some ingredients that can brighten your skin like niacinamide, alpha arbutin, and many more.
You just have to choose based on the ingredients that work and are safe on your skin. Make sure the use of spot treatment doesn't cause your skin to get acne or breakout. If you feel it brings your skin condition more worst, you can stop it.
Or you can also use natural ingredients like honey or lemon, and wait for a few minutes until absorbs, then you can continue to the next skincare products. Just remember there's nothing instant, you have to be patient to get the maximal result and use it frequently. The last you should remember is you should wear sunscreen after using spot treatment to prevent skin burn.
8. Eye Cream to Reduce Dark Circle or Tired Eyes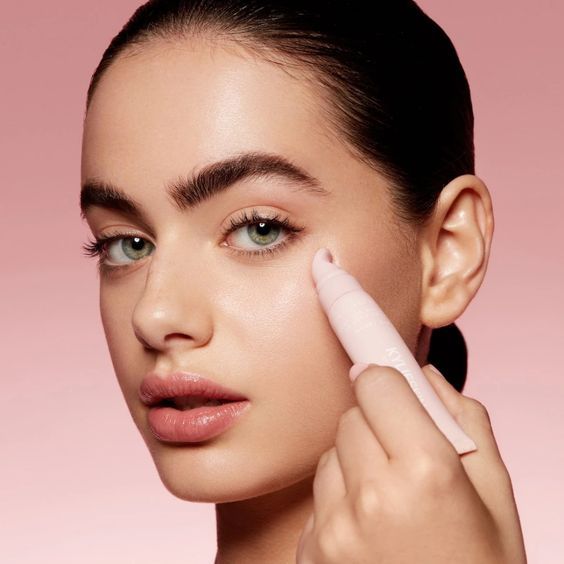 When you turn your 20s, your life will be harder than your teenage life. Having a sleepless time or sleeping late at night is gonna be a habit that you can't avoid. This is the reason why you have a dark circle! So, how to reduce these panda eyes? Totally easy!
The answer is to use an eye cream! Believe me, it will very helpful for you. Not only reduce dark circles, but it can also give the nutrition to your under eyes skin that can prevent wrinkles or premature aging. Moreover, when you can choose an eye cream that has ceramides ingredients. I'm sure your problem will be overcome very fast.
9. Lock Your Skincare by Using Moisturizer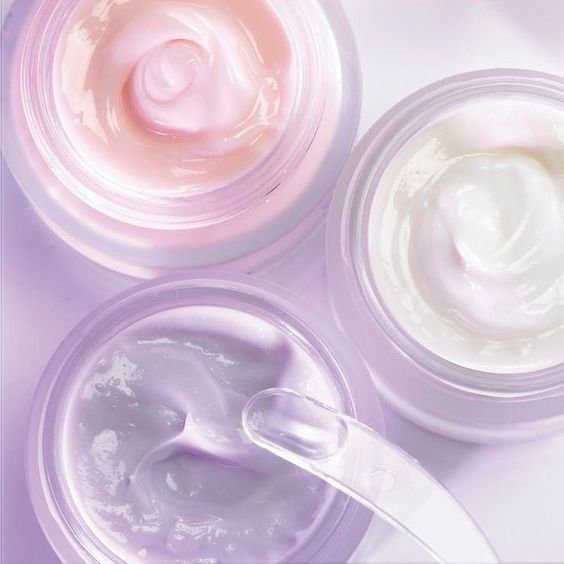 You can finish and lock all of your skincare that has been used with moisturizer. Not only for locking your skincare, but moisturizer can help to hydrate and moisten your skin. I know heard about moist and hydrated skin you will think it's just only for dry skin. But you're wrong! Even if you have oily skin you need this one product. Therefore, you should choose based on your skin type.
If you have oily skin and are afraid your skin will look greasy because of moisturizer, you can choose a product that has a light and watery texture. Applying less product also helps you to prevent greasy skin.
Otherwise, people with dry skin will need a product that has a thick texture. Applying much product also will help to keep your skin moist and hydrated. If you can use moisturizer frequently, it can also help you to overcome your skin problem. So, the key is just knowing your skin type and choosing a product based on your skin type.
10. Use Sunscreen In the Morning Before Your Activity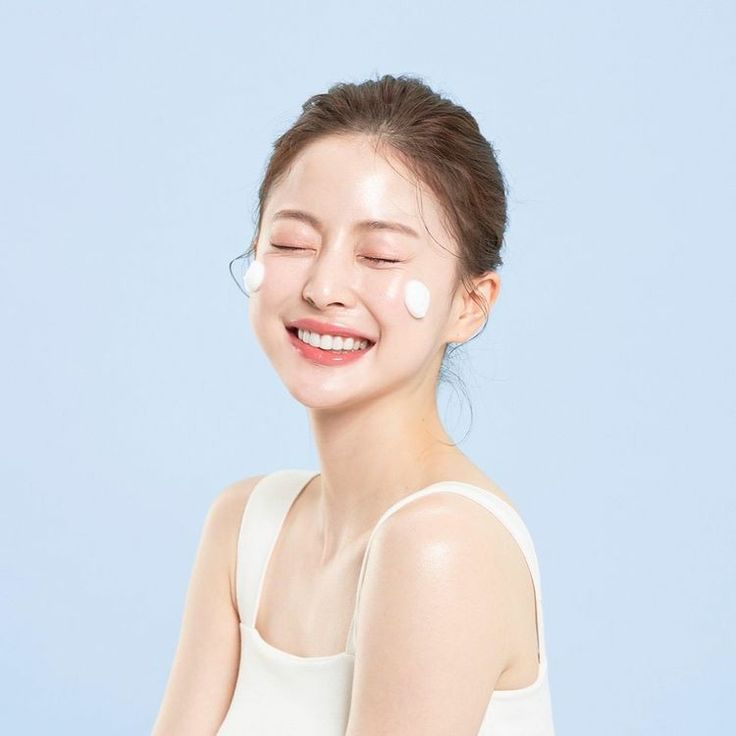 Almost people already know that sunscreen is an important thing that can avoid or skip. Especially for you who have outdoor activities, you will need this one! Sunscreen is created to protect your skin from the dangers of UV light.
Do you know how dangerous UV light is? UV light can break your skin condition like trigger acne, breakout, uneven skin, wrinkles, skin burn, and the very worst is skin cancer. You don't want it to happen to you, right?
Therefore, you should wear sunscreen in the morning. Even if you just staying at home, you still need to use sunscreen because UV light can get into your house through the window. If you love your skin, you will be smart enough to wear sunscreen.
11. Apply Sleeping Mask Before Going to Bed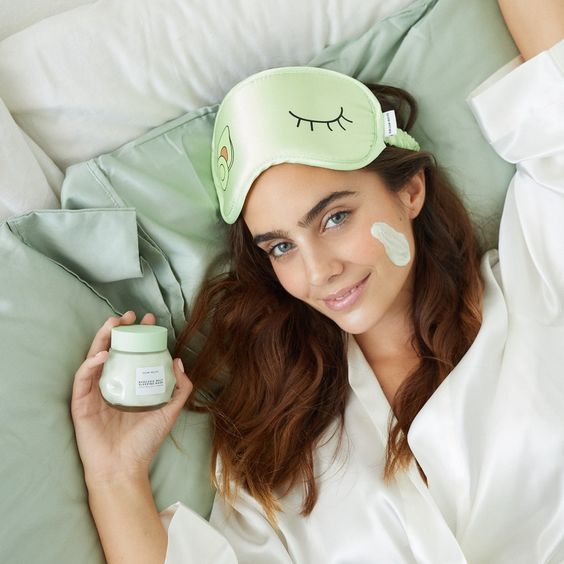 When you feel your skin is tired or looks not fresh, you can overcome this problem with a sleeping mask! A sleeping mask is a skincare product made in Korea. I'm sure you already know that Korea is very popular with its skincare and makeup products. So, you don't have to feel doubt about this product.
You can start using this product after you finish your skincare routine, and add a sleeping mask as the last step. You don't have to wash it or wait for it because you can leave it overnight and cleanse it in the morning. Believe me, your skin will look fresh and plump after you wake up.
Even this product can make your skin look amazing, but we don't recommend using this product daily. You can use this product 2-3 times a week because if you wear it daily, it will trigger skin breakout. But there's a sleeping mask that was created to use daily. That's why you must read the instruction on the product before using it.
12. Moisturize Your Lips with Lip Balm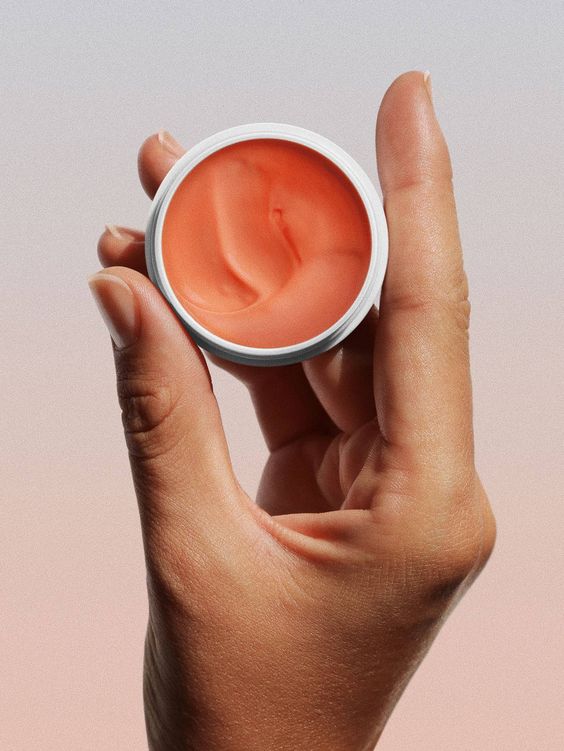 Now, we turn into the last step of skincare routine ideas! You know that your lips have to be taken care of. Because having natural pink and moist lips is also every girl's dream. Moreover, when you use lipstick daily, I'm sure your lips are dark and dry because of the chemicals inside lipstick. So, you can wear lip balm every time you use skincare or when you feel your lips are dry.
Not only that, there's a lip balm that can change the use of lipstick which is tinted lip balm. We really recommend you start your lipstick with tinted lip balm. Because it not only gives color to your lips but can also moisten your lips. So, you will get healthy lips!
That's it about skincare routine ideas for beginners. Now, you don't have to be confused about which product that safe for your skin or the function of the skincare product that you wear. After you read it, you can start to achieve healthy looking skin! I hope you can learn a new thing and enjoy this beginner's skincare routine ideas or basic skincare routine that you should know.