Drufashion.com – As the summer has faded and the temperature slowly drops down in fall. We are entering the colder season of the year! However, in the chilly air essence, we keep excited to cheer up the weather with festive autumnal accessories! As urban outfitters, we found lots of interesting outfit completers for fall in 2021. The gorgeous silk scarf, trends of bucket hats, and awesome jewelry will cheer up your look this year!
Talking about fall outfit looks there are lots of mesmerizing fashion items. From lightweight casual clothing to the outstanding layering fall outfit styles. Having mishmash fashion items and a few statement outfit completers will make us feel great welcome this season! Without any further ado, let's go to the jaw-dropping autumnal accessories essential down below!
Pendant leaf necklace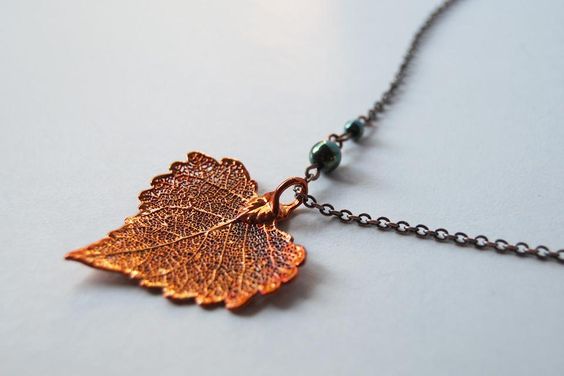 The leaves are falling from the tree, that is something natural scenery we can see in autumn. The dried maple green leaves for so many years became the symbol of autumn. So, when it comes to the fall season, we can buy some festive fall accessories to liven up our looks in this chilly air! And now we are in the fall season time, we can go shopping for some beautiful jewelry that brought up fall-themed style. Just like this gorgeous pendant leaf necklace. Showing the beautiful character of the dry maple leaf that has fallen to the ground, we can embrace the fall fashion look idea by wearing this pretty maple pendant leaf essential! Having the beautiful neutral color tone outfits and wrapping the look with a leaf pendant necklace, you look so pretty surround!
Simple pearl earring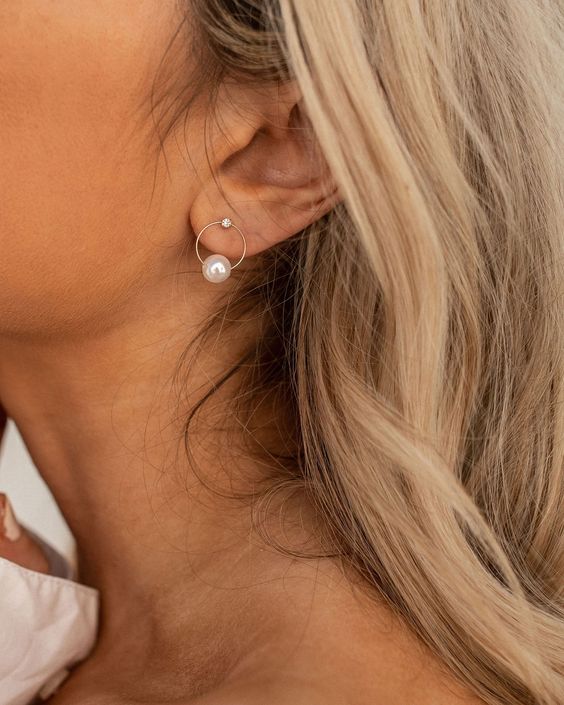 If you are the type of girl who loves simple accessories to accentuate your performance. Then, we have to look for something effortless jewelry to give a classy statement to your look. Anyway, here we have a pair of beautiful pearl earrings that could liven up your classy autumn look! The round chain with the simple beauty of a pearl is enough to enhance your classy and impactful autumnal fashion look! Wearing a blush pink blouse, shirt, or anything you like in the soft blush color palette and then accentuate your down-to-earth look with simple but gorgeous pearl earrings, you look so beautiful, girl!
Statement silver hair clip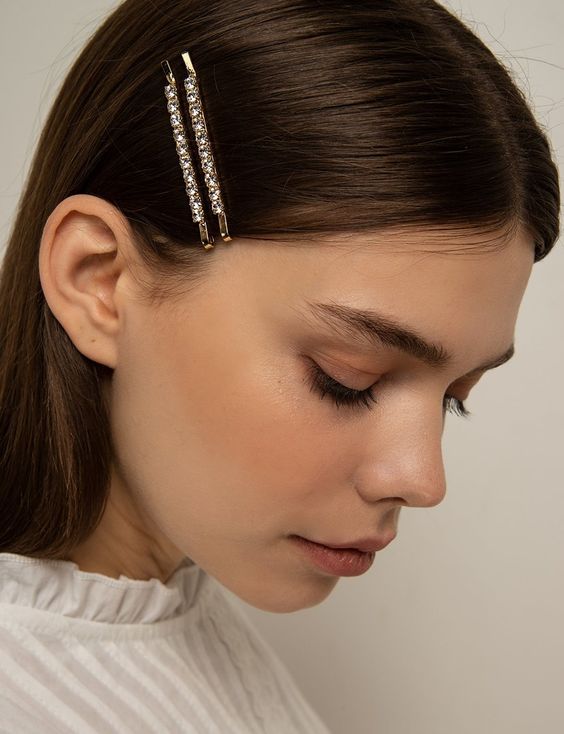 Another beautiful accessory to cheer up the fall season essential is wearing the silver hair clip. These couple of statement silver hair clip is sparkling beautifully. Especially when you have dark hair, these two will shine a lot although it will look good for the blonde girl too! The sparkling diamond-like on the metal clip makes it more beautiful. Wearing sparkling accessories could help you shine in the autumn scenery around. Wearing the subtle fashion items and then wrapping that up with impactful sparkling accessories, that will enhance your beauty!
Clay leaves earrings for fall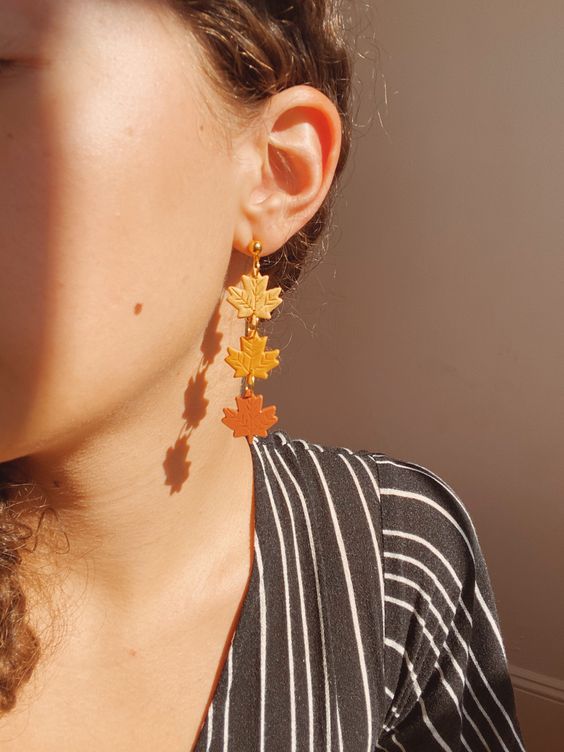 Another fall accessory idea that could really enhance the beauty of your autumnal fashion ideas. This long maple leaves earrings will fit with any casual fall fashion outfit ideas. There are three color tone earrings from light to a solid color palette. This earring has a neutral color palette, then on the second earring it has more solid gradation, and on the last one, it has a bold orange color palette. This color saturation creates beautiful fall earrings leaves. Accentuate the fall season fashion look by wearing statement accessories.
Corduroy bucket hat for fall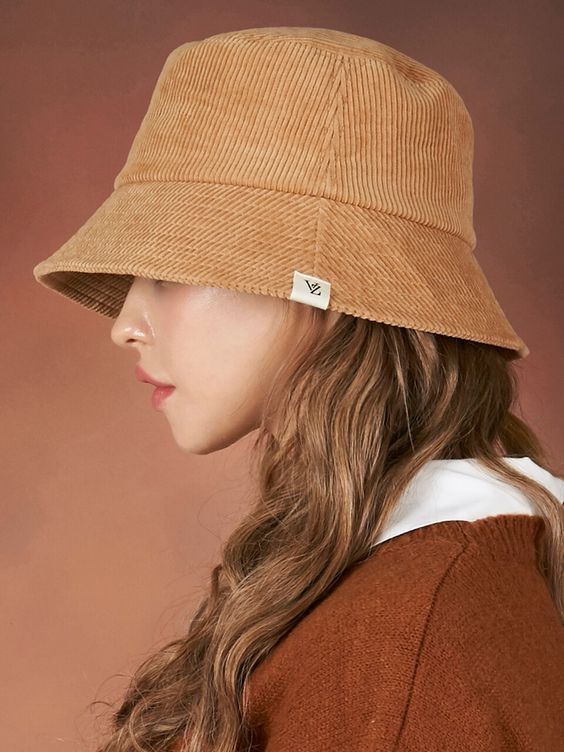 Lately, bucket hats take a huge part in the fashion trend look. It successfully gives a trendy look and sweetens your look. We are not surprised if the bucket hat is one of the favorite accessories for summer because it can protect well our face from harmful UV rays. But, do you know that bucket hats are also popular in styling fall season outfits. The unique feature and comfortable to wear makes this hat so popular among us. One of the most trendy bucket hats for this season is the corduroy bucket hat. The unique fabric feature looks trendy and durable makes this kind of fabric in great demand even for the colder season essential.
Scrunchie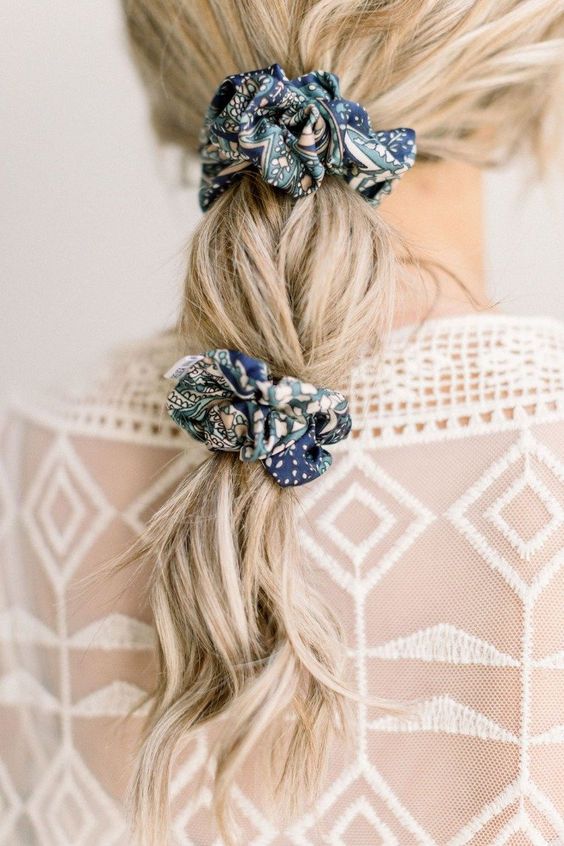 There is a 90's accessory trend that really fashionable and timeless to wear at any time, it is scrunchie. A beautiful hairband with various and decorative pattern make your look so cute and girly. The classic scrunchie in the blue tile is a lovely accessory this will bring out the feminine touch to your down-to-earth fall outfits.
Warm-up your neck with a comfortable twill silk scarf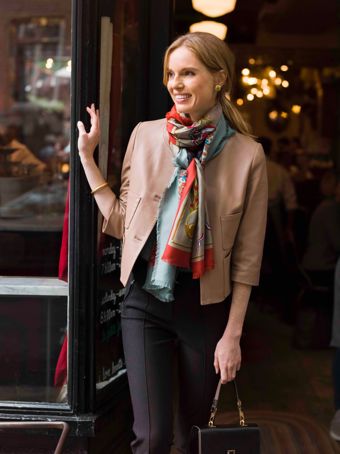 Another accessory that you should have when facing the colder season of the year is a scarf. For fall and winter, people mostly have scarves to protect their skin from the cold weather outside. More than that, the scarf also brings more interest than its function. Its presence makes our look more elegant, and trendy. When the air outside is slightly colder then you can wear a very stylish scarf that could liven up your look in autumn! The twill silk scarf has a very soft accent and a beautiful design will absolutely wrap your look to the next level. Just look at the picture above, the women wear smart fashion code style. She wears a fitted black shirt inside, black trousers, and then wraps her look with the leather jacket. In addition, she enhances her look by wrapping a silk scarf around her neck. It's quite a functional wearing a scarf for the fall season, it will protect us from cold air and also elevate our look!
Conclusion
We have come to the fall season this year! Let's celebrate Halloween festive with various decorations in our home. And not to forget, embrace the season with a lovely fashion fall lookbook. To enhance your look, we have collected some of the best, and gorgeous accessories for the fall edition. There are some lovely maple leaves accessories that could transform into aesthetic fall jewelry. More than that, there are bucket hats, scrunchie, and silk scarves ready to improve your look for this fall. We hope you enjoy our writing about accessories collection that could liven up your autumnal look this year!