Drufashion.com – Each season has its own unique fashion trends. Currently this year we face the new trends fashion style. Since people spend a lot of time at home in the previous year. And that way force the designers to make some outfits that comfortable to wear all year round.
We are ready to embrace this year with some outstanding comfortable and wearable outfit trends. It won't make you feel stiff while wearing a trendy outfit!
There are 10 wearable fashion trends in 2021 for women on the list down below.
We already summarize a few essential trend outfits in 2021 based on popping up outfit style we have already seen, they bring out these features:
Relaxed denim jeans, wide-leg pants have a comfortable feature, more relaxed and less tapered. Since people spending more time at home, a relaxed outfit feature is what we need the most in 2021. Luckily, there are many comfortable selection outfits that can be worn to accompany both laidback and our cool style!
Natural earthy color outfits
This timeless earthy color outfit always in fashion since then, now, and probably in the future. Many of us love to wear earthy color tone fashion cause it has soft hues and makes us look so calm, it won't break any fashion dress code. The versatility of earthy color tone outfits makes them timeless and wearable outfits all year round!
To embrace and cheering the new year spirit, we need some cheerful outfits such as a vintage dress. The floral printed outfits bring out the positive vibes especially in welcoming the warmer season spring and summer. We have to own it!
Now, let's check the list of wearable fashion trends in 2021 down below!
Relaxed denim jeans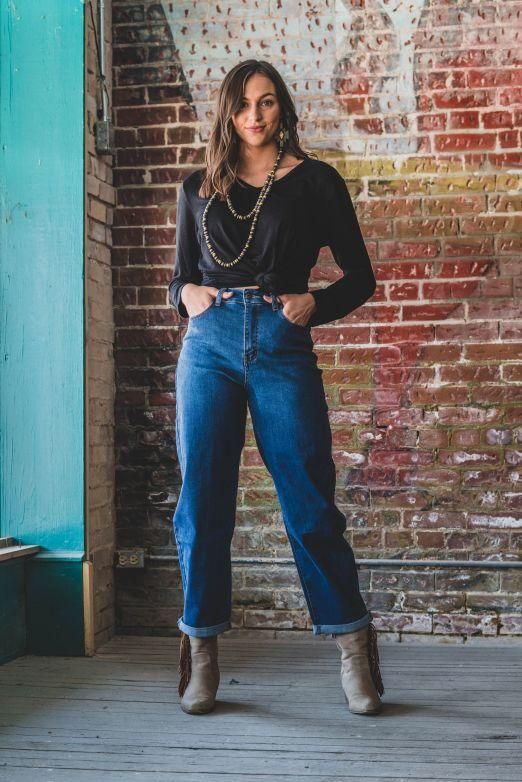 The comfortable feature will always be the highlight in the trends fashion this year. So, relaxed jeans are suited to accompany your fashion style. Girls, we can style relaxed jeans with tee, shirt, and tops shirt. Styling street style for hanging out with friends with relaxed jeans will give you comfort and stylish look!
Cinched waist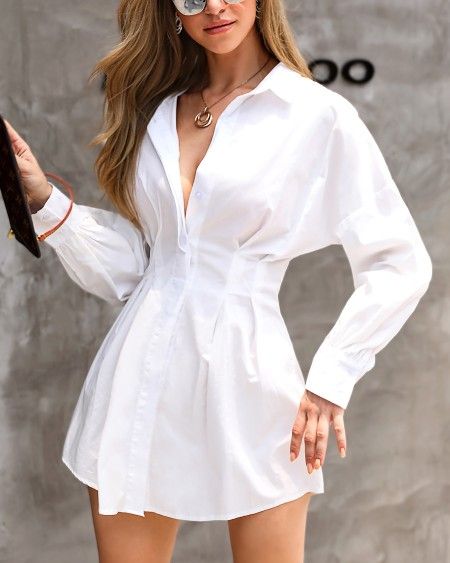 Looking for casual wear to welcome the warm season? This stylish cinched waist dress could be your inspo! This white dress made from cotton and has a lightweight feature.
The cinched style around your waist helps to shape your body. It's a perfect outfit to wear in summer, get a laid-back style in this lightweight outfit. Be ready to have a warm holiday on the beach and complete your laid-back style with comfortable sandals!
Vintage dress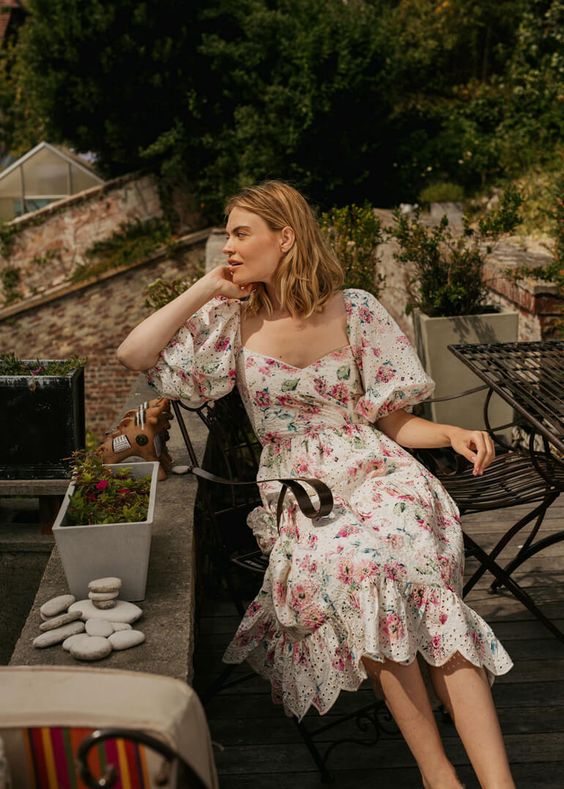 How cute you are that wrapped in a lovely floral dress for this spring! Spring is a perfect time to show your feminine look, accompanied by a beautiful floral dress that will make you look like a goddess! To complete your feminine look simply just wear heel sandals then you look gorgeous!
Earthy color outfits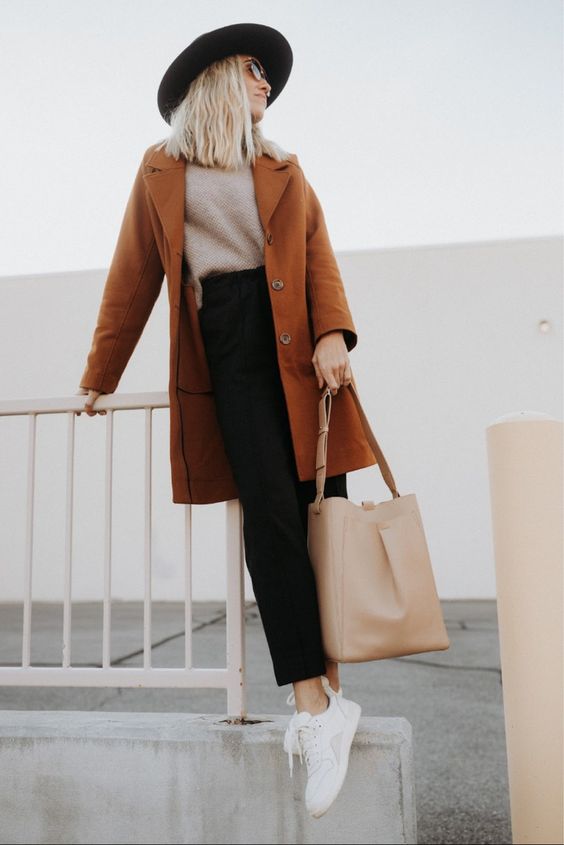 When it comes to wearable outfits this year, we cannot leave behind the earthy color outfits that always accompany us all year round.
Earthy color outfits make us look calm and down to earth. Here we have a matching earthy color outfit that will you look cool!
Starting off to wear a softer color tone outfit, beige sweater inside, then wrap with a brown coat. Matching up your style with black trousers and a black hat. These outfits are so comfortable and feel closer to nature with these earthy color outfits!
Oversized shirt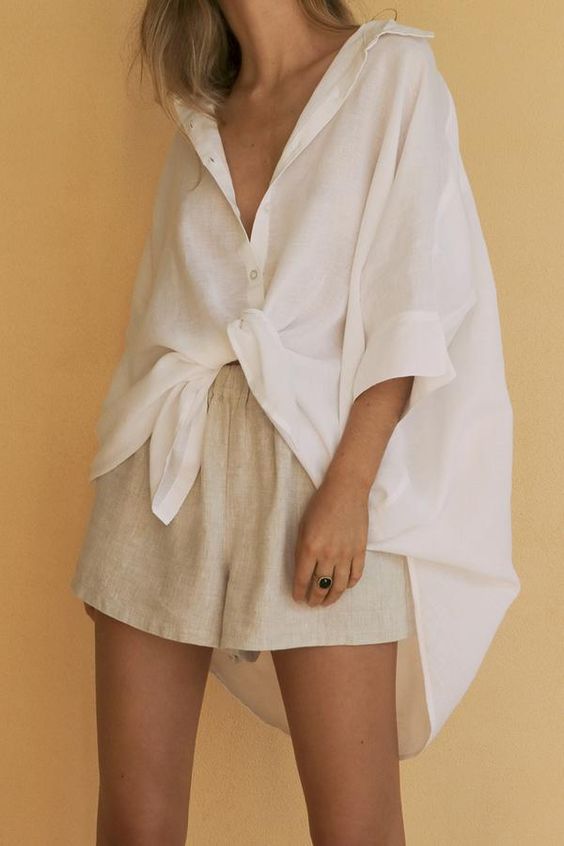 As we alluded to earlier, this year's full-on wearable comfortable outfits. Here, we introduce you to a super lightweight, trendy, and oversized feature of course. It's perfect to be paired with shorts and denim jeans. Get this relaxed outfit with comfortable sandals or sneakers.
High waisted jeans with belt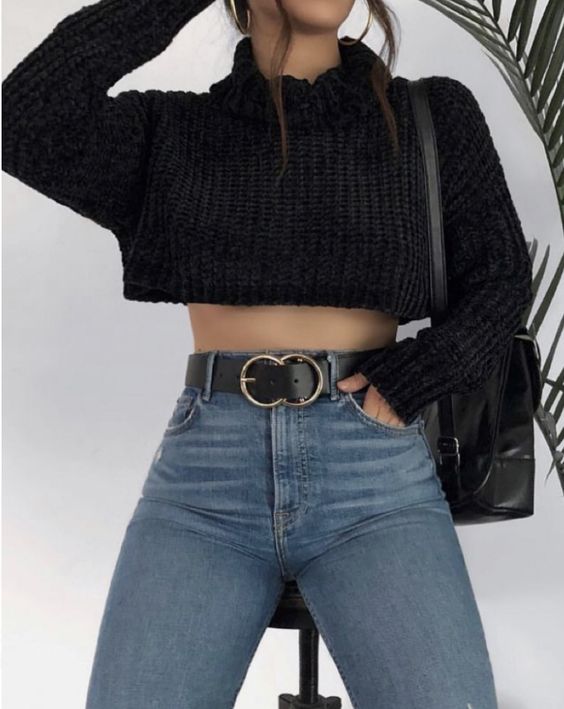 The high-waisted jeans combine with a black top is looking so stylish! A black retro belt is worn to improve the style! Finally, Add a minimal accessory such as a black leather bag to rock your style!
Sweater set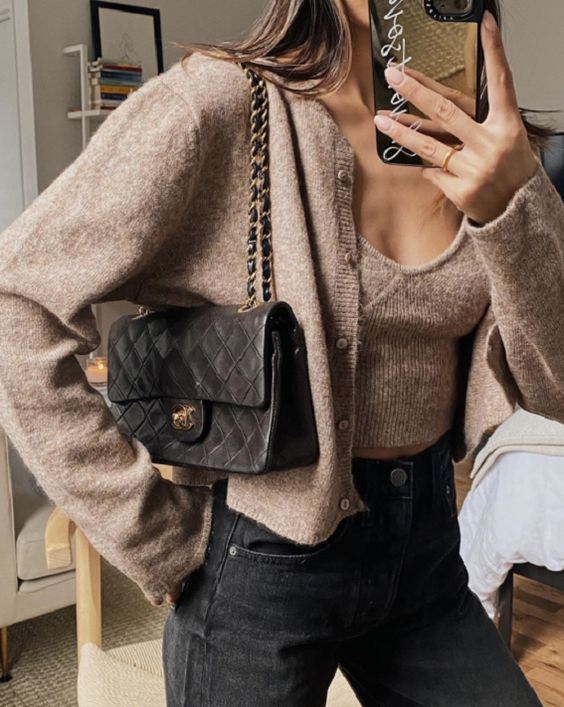 Currently, the remodeling sweater has been upgraded a lot. It is not only the item you can wear on winter cold days, but also you can style them for a chic street style. The question is which kind of sweater that looks good for hanging out? Well, we offer you to have a set of earthy color sweaters.
The soft hues earthy color sweater such as beige, black, and brown will make you blend with nature. After we find the right color sweater, we can choose a set of sweaters that consist of tank tops and outer sweaters. In this way, you've achieved a sexier look by styling a sweater.
Combining your chic look with jeans and sneakers. Upgrading your casual look by wearing a cute leather handbag! Styling sweater is so wearable fashion trend this year!
Hoodie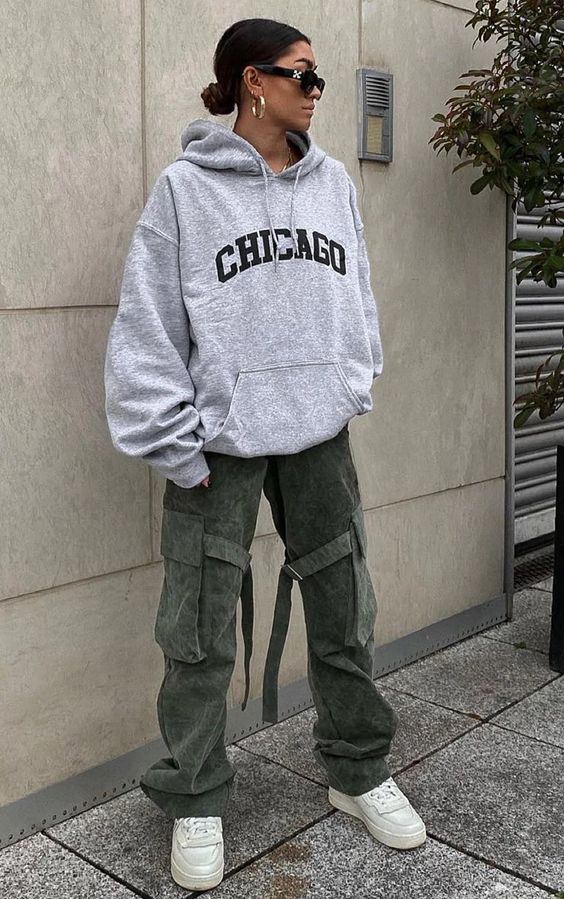 Hoodie? Yes, we love to wear hoodies all year round in 2021! It elevates our look without being left a comfortable feature outfit. A lot of cool printed hoodies are in great demand among the youngsters. Just style an oversized hoodie with cargo pants or your favorite denim jeans effortlessly will make you rock a street style!
Girls, upgrade your casual look by wearing a few statement accessories such as gold earrings, and sunglasses. Now, you are definitely rocking a casual street style!
Wide leg pants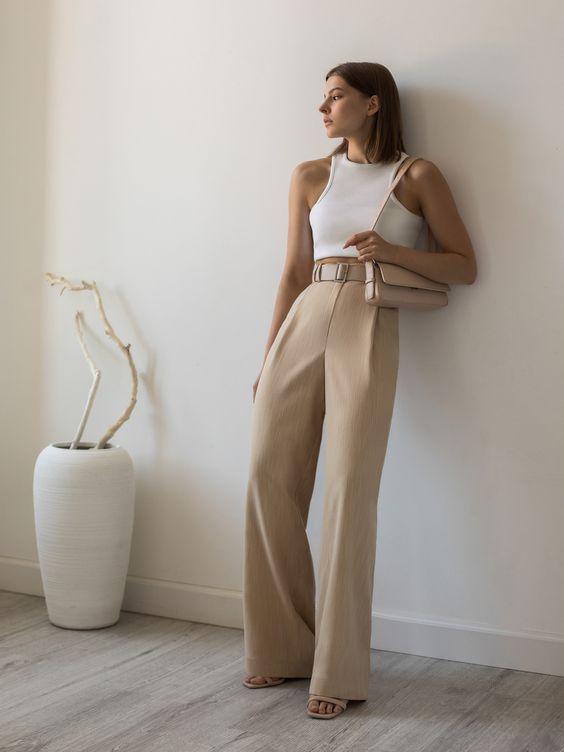 Just like relaxed denim jeans, the wide long pants are so popular this year. It super comfortable and appear in various style and colors that we would love to! The rule to match these wide-leg pant is to choose a simple upper outfit. Such as a crop top, tee top, or even tube top for a laidback style outfit in the summer! I basically love to wear this pair of earthy color wide-leg pants with a white crop top. Both combinations are matched and look stylish in a simple way. Wearing a pair of heels sandals will make your leg a mile long!
Minimalist style: black and white outfit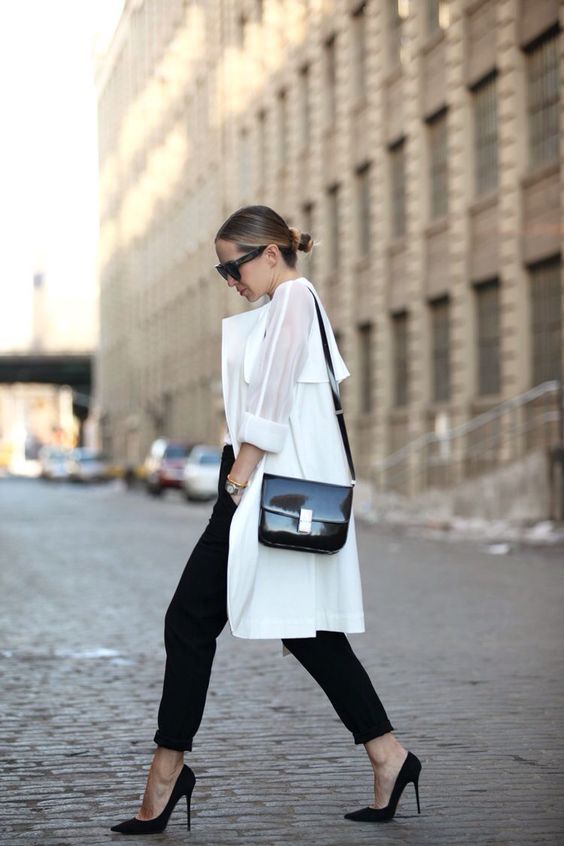 Black and white outfits always in fashion trends from then, now, and later. The timeless and simple color makes them both look together to be paired with. Without being too clutter in choosing outfits, these minimalist outfits could be your choice to look simple and chic!
We only have to pair black pants with a white shirt or vice versa. Wearing a few accessories that will upgrade your style. So, we can wear a pair of black pumps, a cross-body bag, and sunglasses. And that's it, we guarantee you will never fail to look elegant with these simple black and white outfits!
Conclusion
We've found the most wearable fashion trends in 2021 are focus on comfortable outfits. Such as relaxed denim jeans, wide-leg pants, sweater set and so on that we have already written on the list above. We hope you enjoy our what's on trends fashion item in 2021 for women we already share with you. So, you can update your look with some fashion trends this year!