Drufashion.com – What you could define for a teenage girl or a high school girl? For me, when a girl entering high school she could be defined as a blooming flower. Why so? It is because at that age girls are perfectly reach their puberty and commonly they look as flawless as blooming flowers. So pretty!
Considering as a blooming flower, we think that they should have a colorful capsule wardrobe to cheer their style! A bright color outfit will make them more shines.
Here we will guide you on how to build a colorful capsule wardrobe! Showing some essentials outfits from the skirt, dress, pants, tee, jacket, and a few accessories will make you look shine, cute girl! Without taking too much time let's dig to build a colorful capsule wardrobe for a teenage girl down below!
Crop top striped tee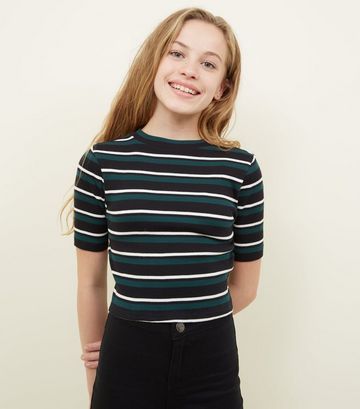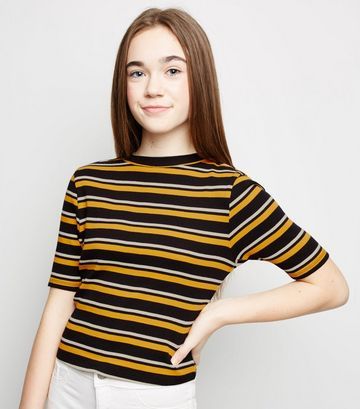 Embracing the warmer season in spring and summer with something colorful such as a striped crop tee. It can be worn with a skirt or a wash short denim jeans. These two combinations will make you look effortlessly cute! Complete your cute style with comfortable footwear such as sneakers or flat sandals to chill on the beach.
Tie-dye tee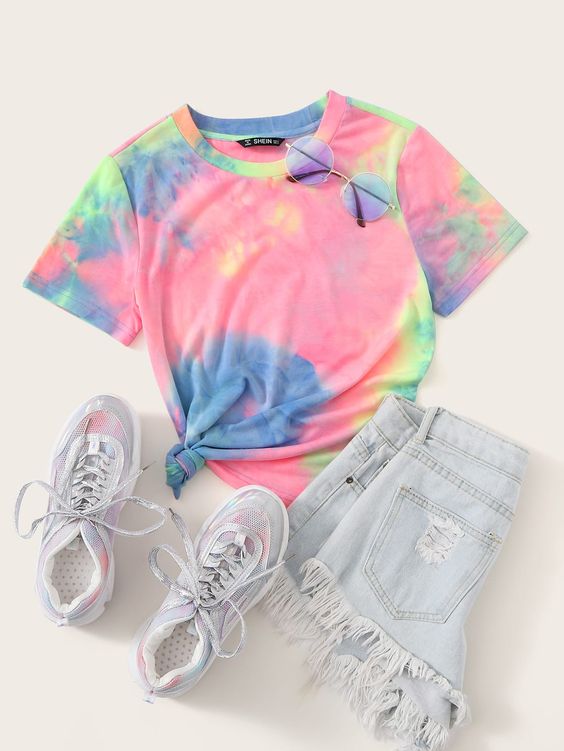 The next tee to make a youth wardrobe essential colorful is a tie-dye tee. You can choose the tie die tee made from rayon material. It has a soft natural fiber and cooling effect, it is perfect to wear on sunny days. The unique pattern made from brushing textile paint on the neutral tee is looking so gorgeous! Styling this colorful tie-dye tee with a washed denim jeans will make you look cute. Complete your casual style with a pair of white sneakers and additional accessories such as sunglasses. Now, you are ready to have a summer vacation!
Tennis skirt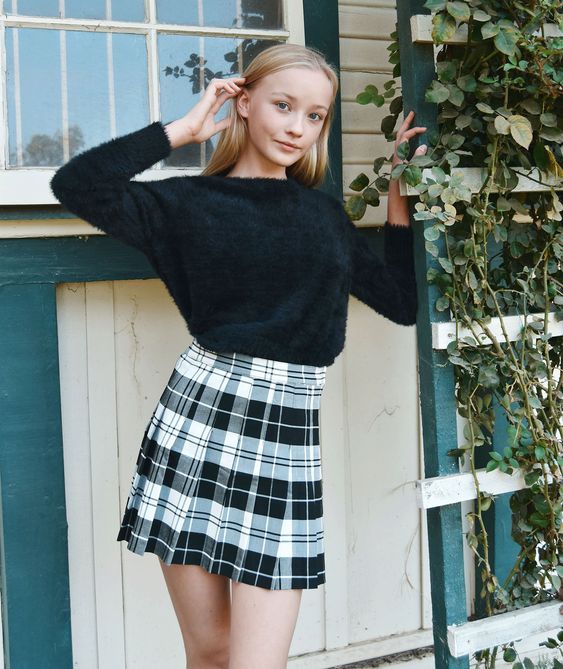 Another cute outfit for a young girl is a plaid tennis skirt. Once you wear it with a fit top outfit, they will transform you to be a cute girl. Styling this plaid tennis skirt with a sweatshirt or maybe a crop tee, the cuteness is overloaded! For the footwear item, you can choose a pair of classic canvas sneakers. This combination will make you look both cute a sporty at the same time. Young girls, you can wear these outfits in fall, spring, and summer. They will make you shine through!
Oversized long sleeve tee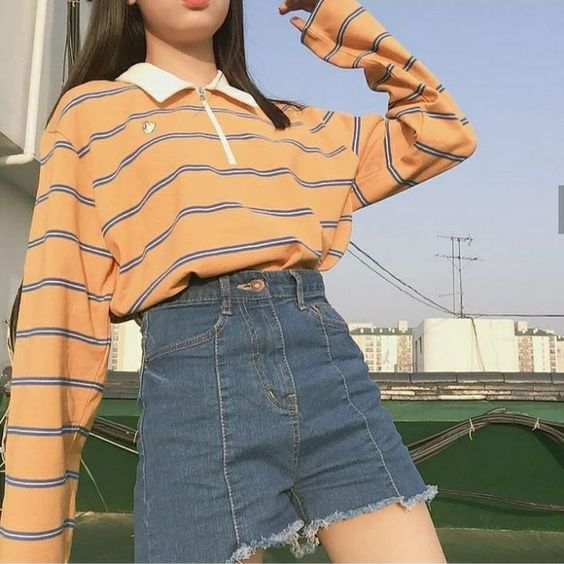 Now, we are moving from the tops teen essential outfit. Here we introduce you to an oversized tee that is in trend now. The big size outfit will make a little girl immersed in her outfit, that what makes her look cute tho! Tips for wearing an oversized top, you have to choose a short skirt or pants that fit your body. An oversized top is matched up with a mini skirt feels so right. In addition, style the oversized tee tucking to your skirt. That will make you look simple and cute!
Trendy graphic tee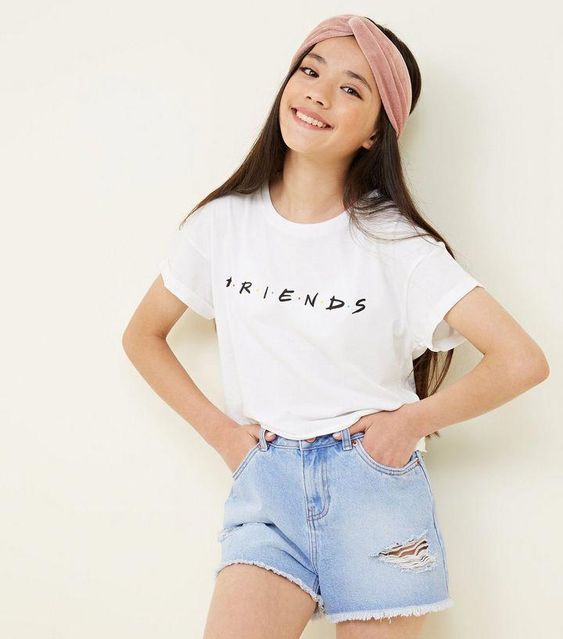 The next cute outfit to grab in your colorful capsule wardrobe is a trendy graphic tee. It's cool to have at least two of them. A graphic tee will elevate your look better than wearing a casual tee. Girls, you can choose a graphic tee that gives meaning or message to those who read it. Those words will be a focal point in your look. You look so trendy and cool!
Matching up a graphic tee with short denim jeans or shorts is a simple way to style your street style! Completed with a pair of sneakers will make you look trendy in casual outfits. A cute bag pack can be worn to complete your sweet style!
Crewneck sweatshirt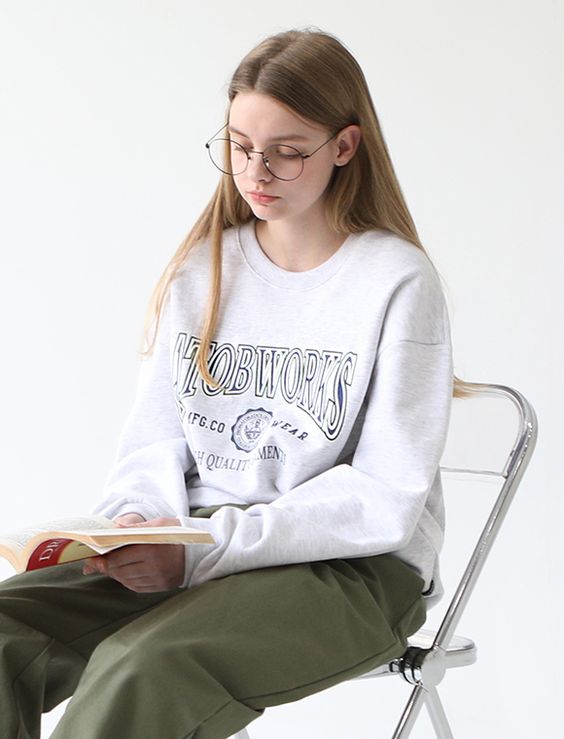 Another essential outfit for girls is a crewneck sweater. A graphic print sweatshirt will make you look trendy and sporty! It does not only make you look stylish but it keeps you going in a comfortable outfit. You can style this sweatshirt with trousers or a pair of denim jeans. You can wear this style to go to school or even hanging out with friends. These casual and timeless matching outfits should be in your colorful teen capsule wardrobe!
Cropped hoodie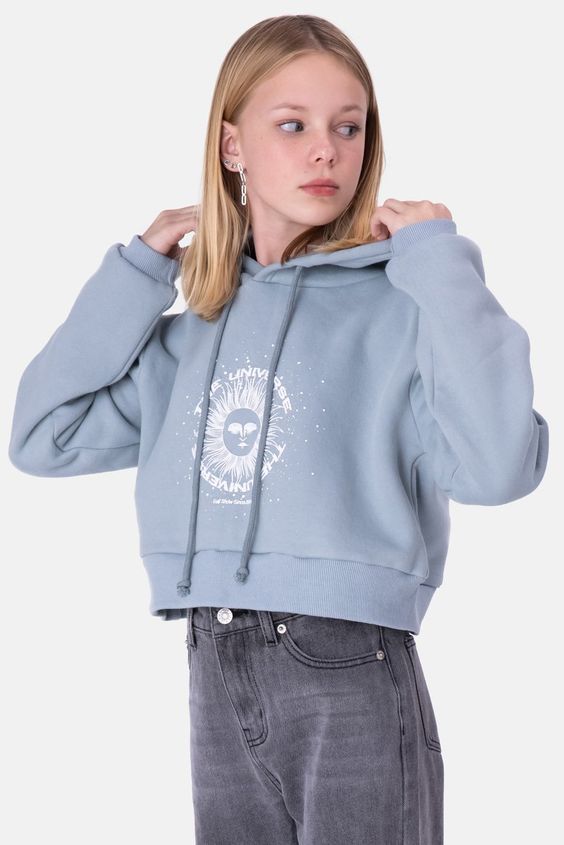 A further tops outfit we want to share with you girls is a cropped hoodie! Choose any color you want that fits you. Here we have a muted blue color tone hoodie that will make you look simple. This hoodie made of cotton materials which have soft and breathable feature. The muted blue or any pastel color outfits can be timeless outfits that you can wear for a long period of time. Styling this cropped hoodie with wash jeans or denim jeans will elevate your style!
Overall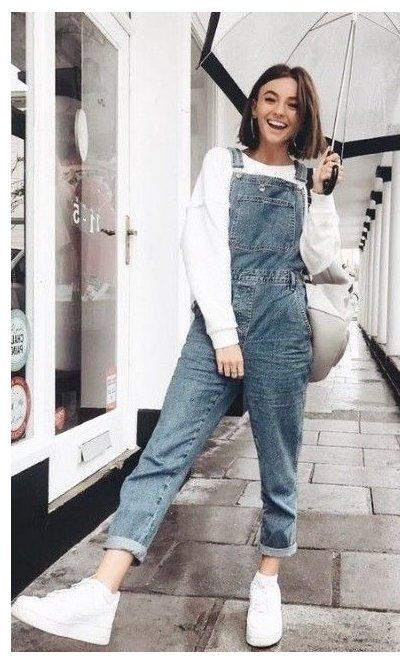 We guarantee you have this fashion item in your wardrobe right? Styling overall with a sweatshirt is so popular among teen girls. The lightweight sweatshirt will comfy your style where overall denim will successfully make you look cool outside! A pair of timeless white sneakers can be paired up with your casual style!
Denim shorts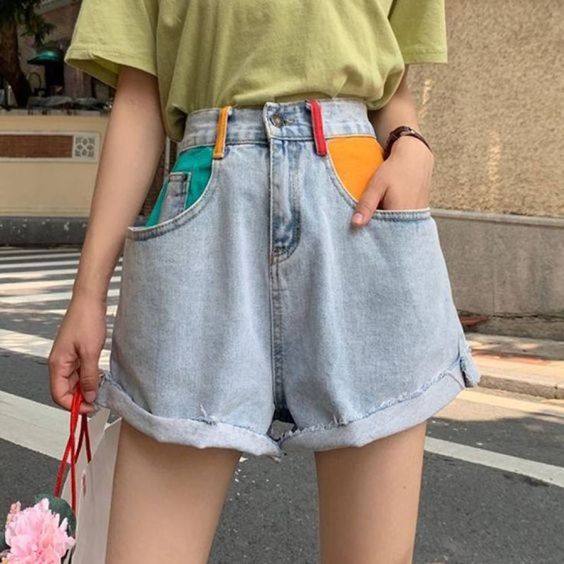 After talking a lot about the tops outfit above, now we will share with you some pants accompany your outfit of the day. Short denim pants are a timeless, affordable, lightweight outfit you can style to accompany your look on a warm day. Styling these pants is just so easy, we only need to match these pants with a basic tee. Then, we already have a stylish look just in a second. It such an affordable piece of outfits for you girls!
Denim jeans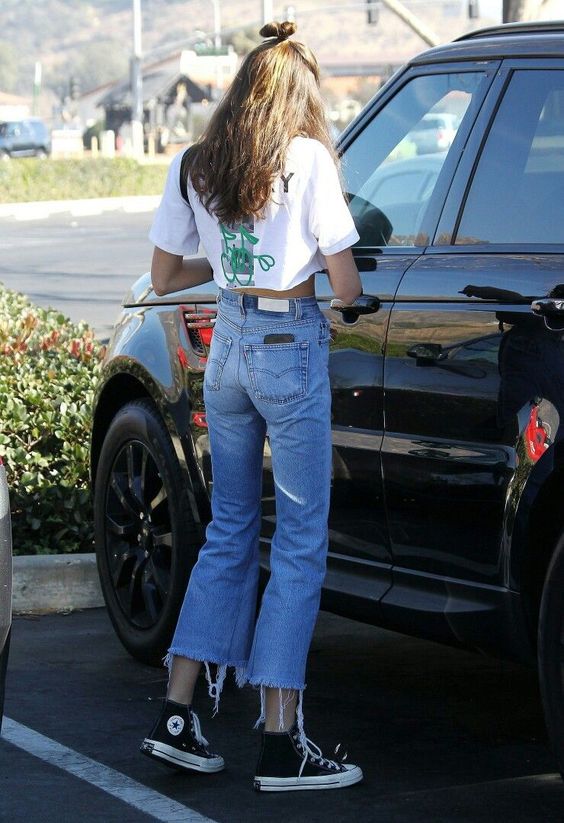 Lately, denim jeans are so a popular piece of fashion items among young peeps. What makes it so popular? The answer is quite simple, denim jeans made from sturdy cotton wrap textiles and the distinguish textile feature. That what makes jeans are an expected piece of outfit we want to wear to style our trendy look!
Styling denim jeans are quite simple, matching it up with tee, shirt, or any tops you want is just look so good. The versatility in the mix and matching up the outfits make these denim jeans in great demand among us!
There are various styles of denim jeans you can try. Such as mom jeans, loose, wide-leg jeans to the ripped jeans that will accompany your street or casual fashion look. Styling your street style by wearing denim jeans, a graphic tee and a pair of canvas sneakers are definitely make you successfully achieve the street style. To elevate your style, you can wear a baseball cap!
Woolen loose pants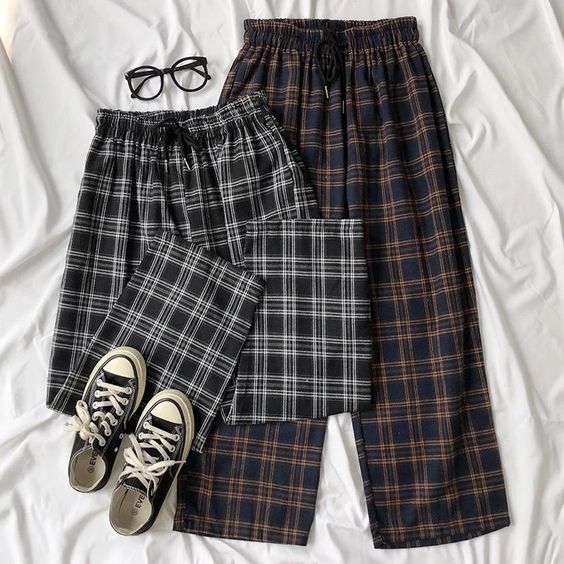 Girls, are you looking for comfortable pants to accompany your laidback style outfit? If so, here we let you know about a woolen loose pant that could be your preference! These pants have a lightweight,wide-leg feature that will make your feet feel comfortable in it! The plaid woolen loose pants can be worn to style your casual style. Matching up this item with a tee during summer. Or style them with a hoodie or sweatshirt during the cold season. The soft fabric and breathable design are just perfect to accompany your active days! In addition, a pair of classic canvas sneakers just look good for you!
Conclusion
We already share with you some outfits that could be a tip to create a colorful capsule wardrobe for teenage girls. Now, we want to sum up a few highlights in creating a teenage capsule wardrobe are include these essentials:
Pattern outfits such as plaid pants and striped tee.
Various materials outfits made from cotton, denim jeans, rayon, etc.
Collecting soft and bright color tone outfit for a teen wardrobe essentials
We also see that teen capsule wardrobe essential featuring comfortable outfits. So, besides appearing trendy look it is important for us to choose a comfortable one! We hope you enjoy this teen colorful capsule wardrobe and we hope you find out your own outfit style!