To get glowing and healthy skin, you should wear skincare frequently. Not only in the morning but you have to use skincare at night before going to sleep. Because when you're sleeping, your skin can work very well and regenerate. It means your skincare can absorb well into your skin at night than in the morning.
That's why some active ingredients are made for use only in the evening. Besides that, it can also prevent skin burn. So, you should choose your skincare carefully, because not all ingredients can be used in the morning or the evening. This is one of the skincare mistakes that people always do is mixing their skincare inappropriately.
If you wear skincare the wrong way or you choose the wrong ingredients, it can make your skin get worst. Otherwise, if you can wear skincare the right way, you will get your dream skin. Therefore, at this time, we want to tell you about the right skincare products that can be used at night or you can call night skincare routine ideas. Are you guys ready for this topic? Okay, let's get a jump to the topic.
12 Night Skincare Routine Ideas
1. Makeup Remover as the Double Cleansing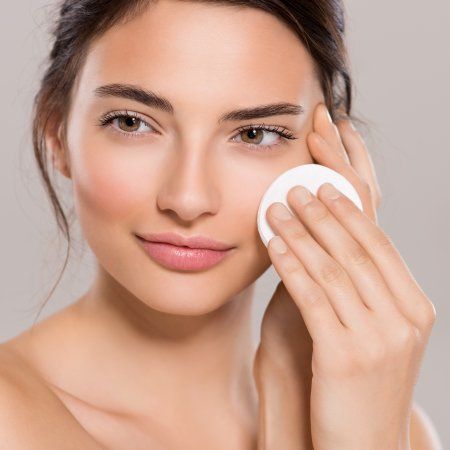 After doing so many activities, I'm sure your skin is full of dust and pollution. Moreover, if you wear makeup all day long. You can imagine how dirty your skin is? And cleanse your face only using facial wash is not enough to make your skin clean.
Therefore, we recommend you do double cleansing to cleanse your skin into the pores using makeup remover. Even if you don't use makeup, you still need to do double cleansing to make sure no dust or pollution stays in your pores.
Makeup remover has 3 types and you need to choose based on your skin type. If you're still curious about choosing the right products, let me help you! First, for you who have oily skin, you can choose micellar water that's very effective to cleanse your dirt skin and oil on your face.
And for you who have dry and sensitive skin, you can choose between cleansing balm or cleansing oil because it will not make your skin dry or irritated. The cleansing balm has a texture like butter, meanwhile cleansing oil has a texture like oil. So, you can choose based on your favorite because there has the same function.
2. Wash Your Face with Facial Wash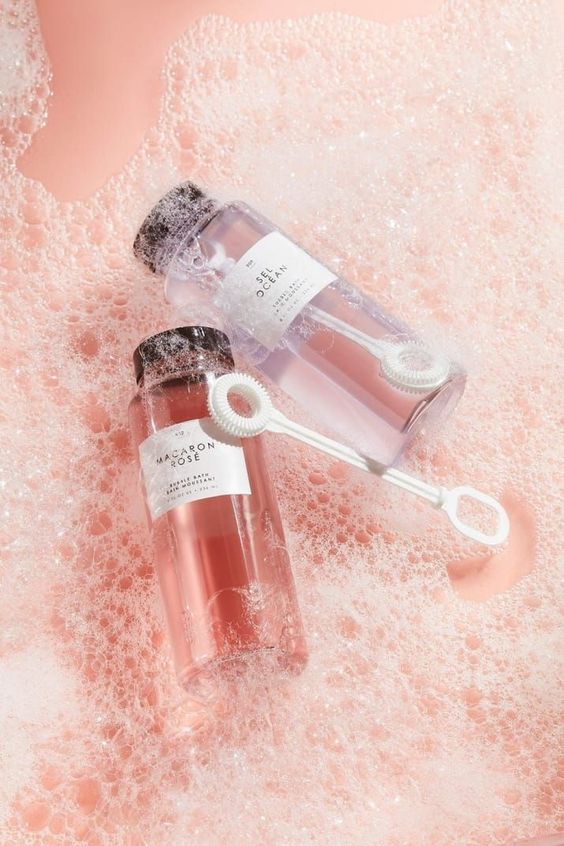 To complete your double cleansing step, you can use a facial wash for washing your face. This step is just to make sure your skin is already clean and also to remove the leftover product from the makeup remover.
We do recommend you choose a facial wash that has a clam low pH to prevent your skin dry or your skin barrier broke. And for you who have oily and acne skin, you can choose a facial wash that has ingredients Salicylic Acid that can hold the oil on your face and reduce acne.
3. Use Face Mask Once a Week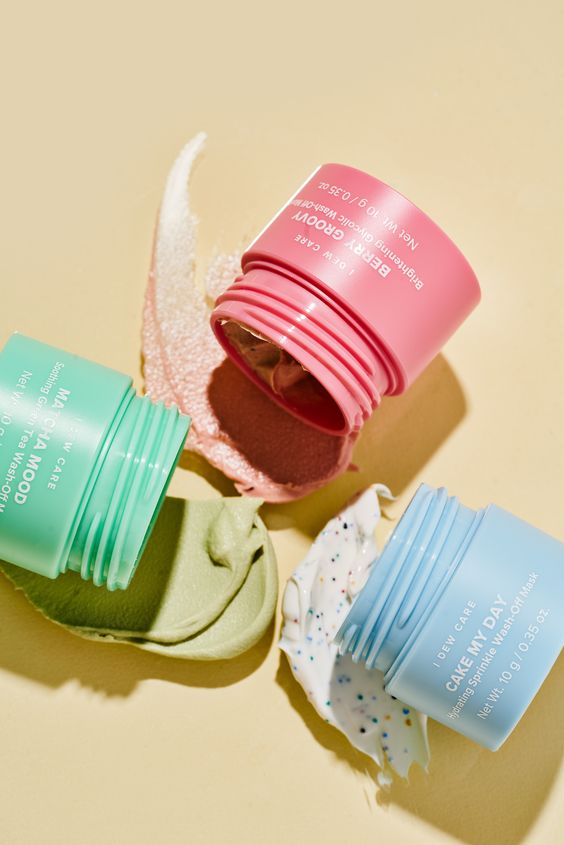 When you feel your skin getting worst, you don't have to worry! Because a face mask will help you to overcome this problem. And also we suggest you use a face mask once a week to cleanse your skin pores which can prevent breakout or acne. Not only that, a face mask has the function to brighten your dull skin.
But face mask has many types like clay mask, wash-off mask, DIY mask, sheet mask, and many more. So you can choose based on your needs and don't forget to read the instruction on how to use the products to prevent your skin get irritated. And for a sheet mask, you can use it every day after using a toner to give more nutrition to your skin.
4. Exfoliate Your Skin to Lift Dead Skin Cells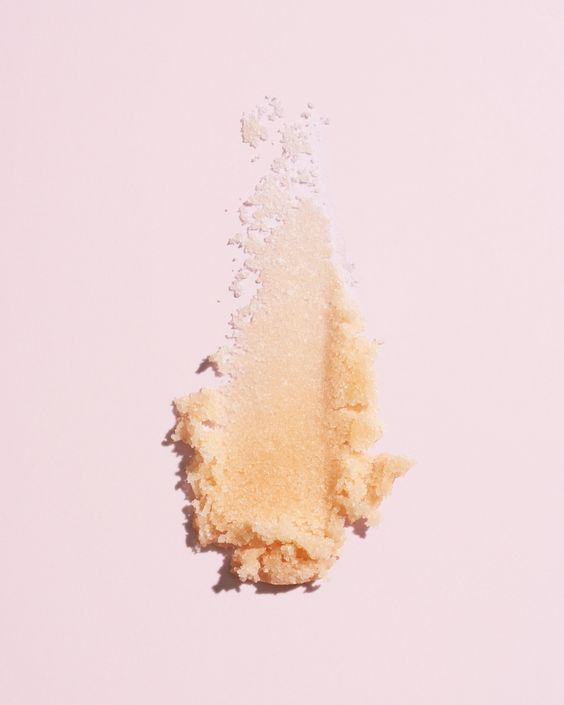 Have a rough texture skin? So, exfoliating is the best solution for you. By doing exfoliate, it will help to lift dead skin cells on your skin. You can do this step too when you feel your skincare products won't absorb into your skin. But remember, you can't do exfoliate every day because it will break your skin barrier and make your skin get irritated.
Exfoliate has two types which are physical exfoliate and chemically exfoliate. But for you who have sensitive or acne skin, we don't recommend using physical exfoliate that can cause your skin irritation and inflammation. And for you who want to use physical exfoliation, you should choose a gentle and soft texture that's safe for your skin.
5. Balance the Skin pH Using Toner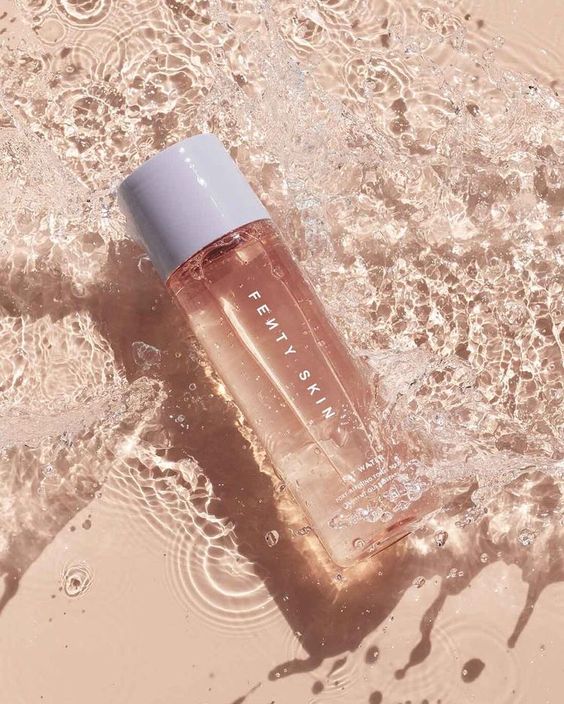 I believe your skin condition is not balanced after washing or exfoliating your skin. Therefore, you can use toner to balance the skin pH. If you let your skin pH imbalance, it will cause many skin problems like acne, breakout, or even premature aging.
Not only for balancing your skin pH, but toner has the function of overcoming your skin problem if you can use it frequently. So, you need to choose the right ingredients based on your skin type. Choose ingredients Centella Asiatica or Hyaluronic Acid that's safe for all skin types.
6. Essence to Hydrate Your Skin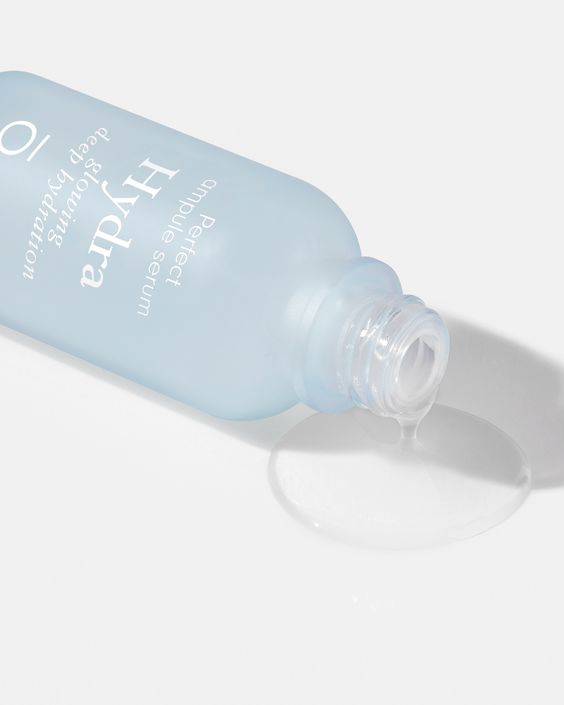 Who said wearing essence is not important? Do you already know the function of the essence? Okay, let me tell you if you still feel confused with this product. Essence has a thicker texture than toner, that's why to use this product you just have to apply it with your palms.
Furthermore, essence has the function to give hydration to your dry skin and make your next skincare absorb well into your skin. And for you who think this product is only for dry skin, you should think twice! Because even if you have oily skin, you still need to use essence.
7. Overcoming Your Skin Problems with Serum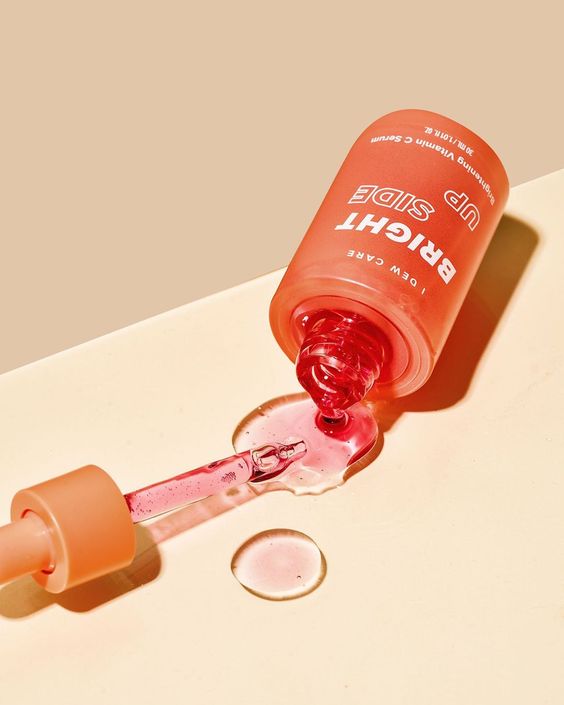 Have a skin problem that's very hard to heal? You don't have to be sad girls! Because you can use a serum as the solution for this problem. The serum is made with high concentrate ingredients which can heal any skin problem. Therefore, you should know about the right ingredients based on your skin type.
If you have oily and acne skin, you can choose a serum that contains ingredients Salicylic Acid or Tea Tree which are good for holding the oil on your face and reducing inflammation. Otherwise, for those people who have dry skin, you can prefer a serum that has Hyaluronic Acid ingredients that can hydrate your skin.
Then, for you who want to brighten your skin or removes dark spot, you can use Niacinimide or Vitamin C serum. And last, you can use retinol serum for preventing premature aging or reduce wrinkles.
8. Removes Your Dark Circle Using Eye Cream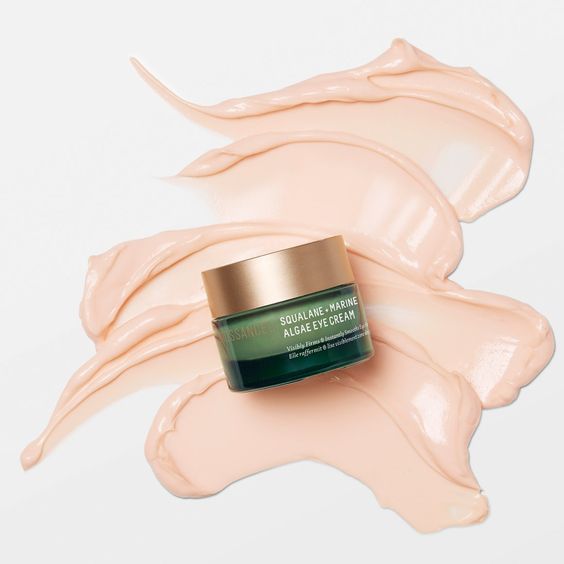 I know being an adult is hard, and you should deal with sleepless times or sleep late at night because you have a lot of work. This is the first reason why you have a dark circle. If you want to overcome this problem, you should have enough sleep or for the alternative you can use an eye cream.
Use an eye cream that contains ceramides or niacinamide which can brighten your dark circle faster than any ingredients. Besides that, using eye cream can be one of your effort to prevent premature aging and moist skin under your eyes.
9. Use Spot Treatment to Remove Dark Spots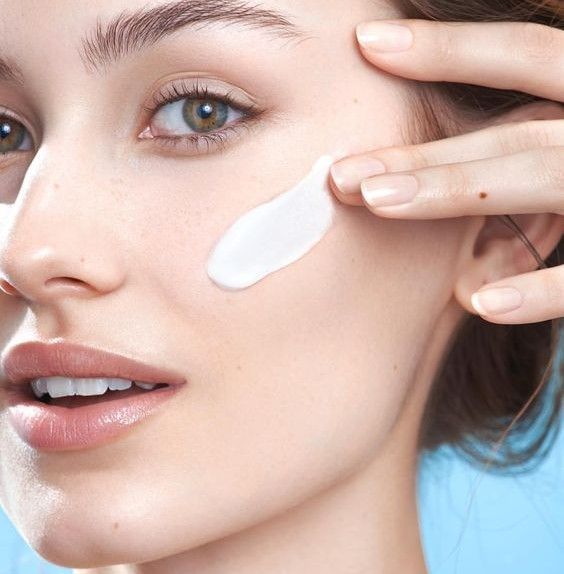 Sometimes, removing acne is easier than removing the dark spot. You can use an acne pimple patch that can heal your acne overnight but there are no easy tips removes the dark spot. People just tend to let the dark spot and just cover it with makeup.
Maybe this is right, but we don't recommend this step because chemical makeup can trigger new acne come. So, you can use a spot treatment that can remove the dark spot on your skin and make your skin look flawless.
10. Lock Your Skincare with Moisturizer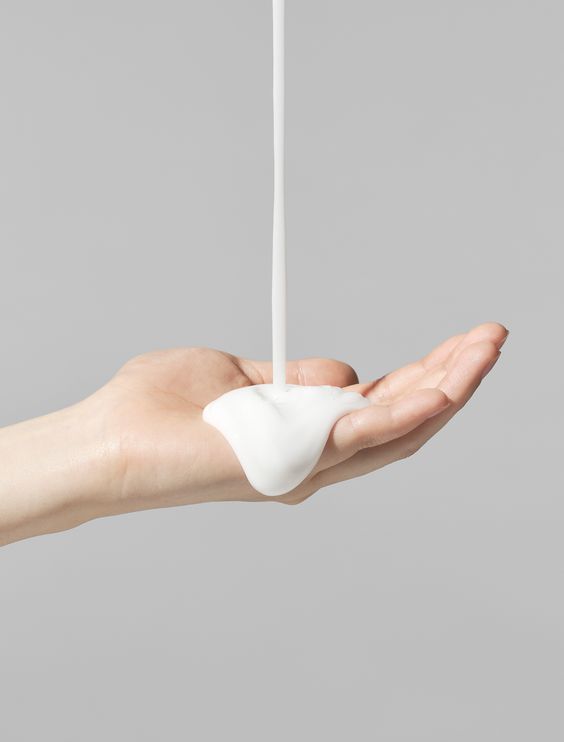 After you finish with all your skincare, you should lock all your previous skincare with moisturizer. This product can be called the basic skincare that you should wear because you can skip all of the skincare steps but can't skip this one.
Besides locking your skincare, moisturizers can also help you to overcome your skin problems and stronger your skin barrier. I know many people say that oily skin doesn't need moisturizer but actually you need this. You just have to consider about the ingredients and choose a light texture. And for those who have dry skin, you must choose a thick texture that is good for giving hydration to your skin.
11. Overcoming the Tired Skin with Sleeping Mask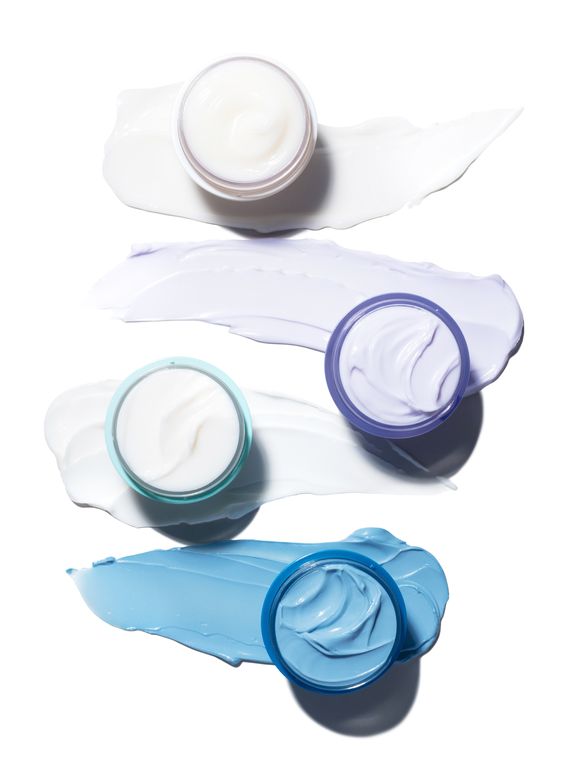 A sleeping mask is a kind of face mask that can be used after you finish all of your skincare. This product is already popular in Korea that can overcome tired skin. Because when you feel stressed or have sleepless times, your skin tends to look tired and dull, that's why this product is created.
This product will very effective to brighten your skin and making your skin look fresh in the morning. But even though it has so many benefits, we still don't recommend you to use it daily. And you don't have to wash it because you can leave it overnight and cleanse the product in the morning after you wake up.
12. Taking Care of Your Lips with Lip Balm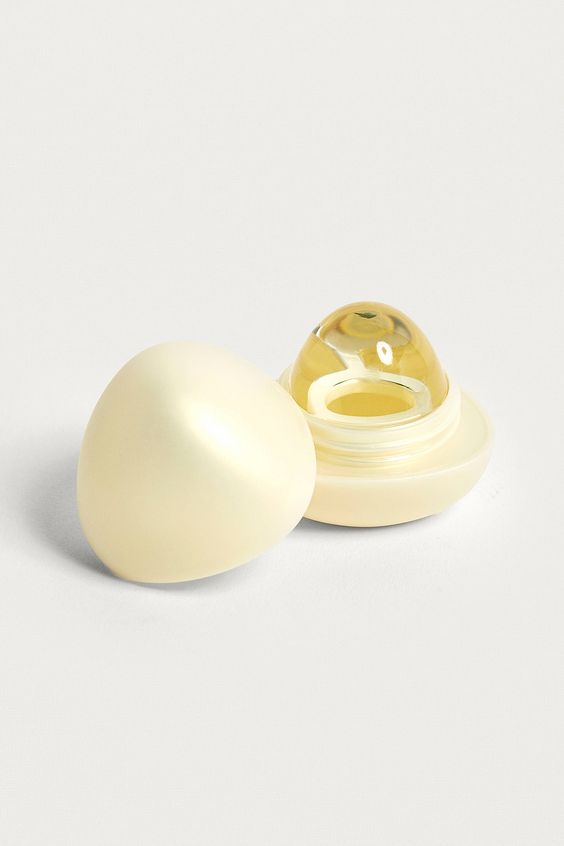 You know your lips needed to take care of too. It because some people tend to take care of their skin and forget about the lips. Especially for you who wear lipstick every day, I believe your lips are getting dark and dry.
That's why you should wear lip balm before going to sleep to moisten your lips. And if you use it frequently, your lips can get the natural pink color and be healthy. So, now you should start to wear lip balm whenever your lips dry.
That's all about the skincare product that you can use at night or night skincare routine ideas. So, if you want to get glowing and healthy skin, you should wear your skincare frequently. No matter how busy or tired you are, you should spare time for taking care of your skin. Because this is one of the self-care activities that can relieve your stress. I hope you can enjoy and like the topic about night skincare routine ideas or the 12 right skincare products that you can wear before sleep.