Dreaming of having healthy skin? So you should do some effort to achieve your dream. One of the things that you should do is wear skincare frequently. I know sometimes you feel lazy to do this activity because it wastes your time. But believe me, you waste time on something important. Not only for having healthy skin, but wearing skincare is one of the activities that you can do for stress relief.
Wearing skincare frequently is mean you should wear it twice a day which is in the morning before you do your activity and in the evening before going to bed. Even if you wake up late in the morning, you can't skip this step because it's something important that can protect your skin from dust and pollution.
Furthermore, you should know that morning skincare product is different from night skincare products. Night skincare usually contains active ingredients that can't be attracted by UV light because it can cause sunburn or irritation. You should make sure your morning skincare is safe to attract UV light and can be worn all day long.
But if you are still a beginner who doesn't know anything about skincare, you don't have to worry guys! Because at this time, we want to share about morning skincare routine ideas that can help you to choose your skincare products for your morning routine. And without any for the do, let's get move on to the topic!
10 Skincare Products That You Can Wear in the Morning
1. Drink Enough Water 2 Liters per Day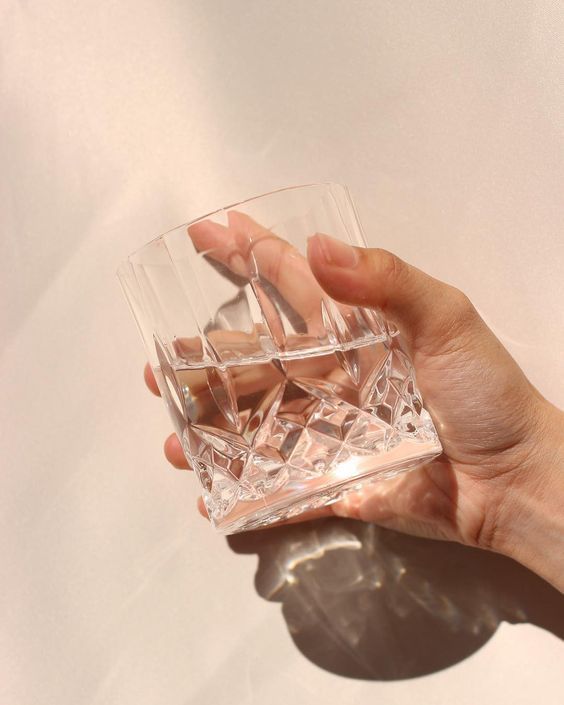 The first thing that you should never forget when you wake up is drinking 1-2 glasses of water. Because when you're sleeping, you can't drink water that can make your skin dry. Also, a glass of water will help you to get fresh and lose your sleepy feel.
And also, you should make sure that you have enough water every day by drinking 2 liters of water. No matter how busy you are, you should spare time to drink water. Believe me, this habit will make your skin and body healthy.
2. Do Double Cleansing with Makeup Remover
After you feel you already feel awake, you can start doing your skincare and the first step that you can do is do double-cleansing. Who said double cleansing is only for people who wear makeup? Even if you don't wear makeup, you should need to do this step to make sure your skin is clean into the pores.
Choose the product based on your skin type. If you have oily skin, we suggest you wear micellar water that can cause acne. And for you who have dry and sensitive skin, maybe you can choose between cleansing balm or cleansing oil that can prevent you from irritation.
3. Wash Your Face by Using Facial Wash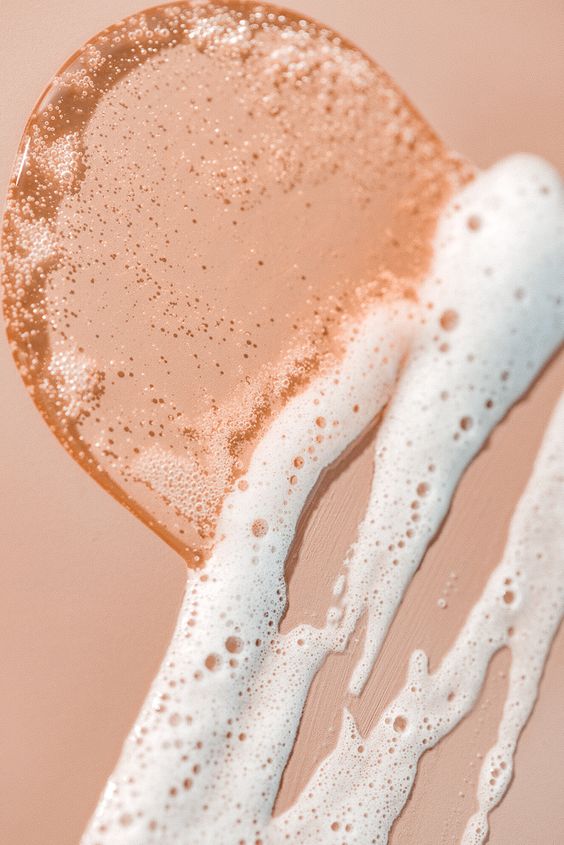 Next is to make sure your skin is already clean and to remove the leftover product from the remover, you should wash your face with facial wash. Believe me, by having clean skin, your skincare product will absorb well on your skin.
This is a tip for you to choose the right facial wash. You should choose a facial wash product that has a claimed low pH to prevent dry skin or irritation. Even if you have oily skin, you still need this to prevent acne.
For you who have dry and sensitive skin, you can wear a facial wash that produces less foam and make sure not to make your skin dry. But for you who have oily and acne skin, you can choose a product that has Salicylic Acid ingredients that have the function to hold on oil on your face and reduce inflammation.
4. Toner to Balance Your Skin pH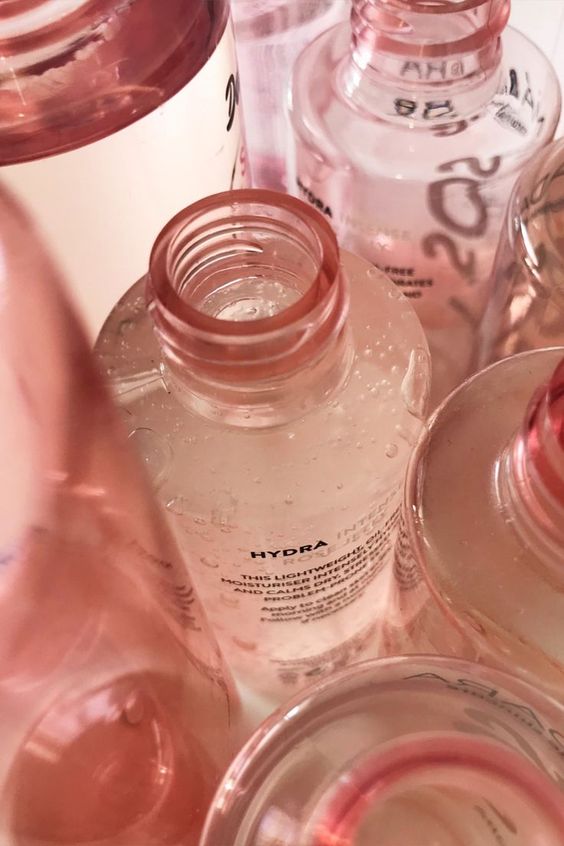 When you finish washing your face, you can feel your skin is drier even if have oily skin. Do you know why it could happen? Let me answer your question. The only reason is just that your skin pH is not balanced. If you let your skin pH imbalanced, it can cause any skin problem like irritation, acne, or wrinkles.
Therefore, you should wear toner that can bring back your skin pH. Besides that, toner can also overcome your skin problem if you can choose the right products based on your skin type. We recommend you choose a toner that has Centella Asiatica or Hyaluronic Acid that is suitable for all skin types.
5. Use Essence to Make Your Skin Hydrated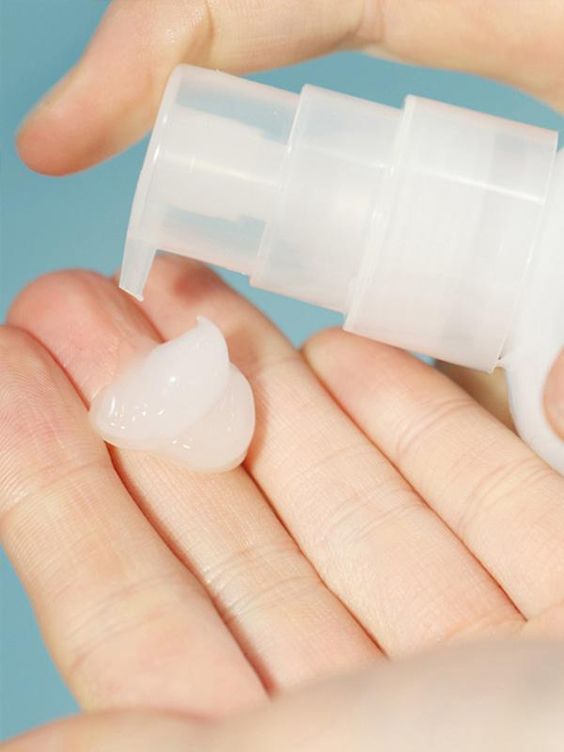 I know you will think this product is not important and don't have any function because it has the same texture as a toner. But the actually is essence has the function to hydrate your skin, especially for you who have dry skin, it will be your life saver because really worth it for overcoming dry skin.
Besides that, essence has another function which is will help to make other skincare absorb well on your skin. Isn't this product feel so amazing, right? So, do you still think this product is useless and not important to use?
6. Overcome Your Skin Problem with Serum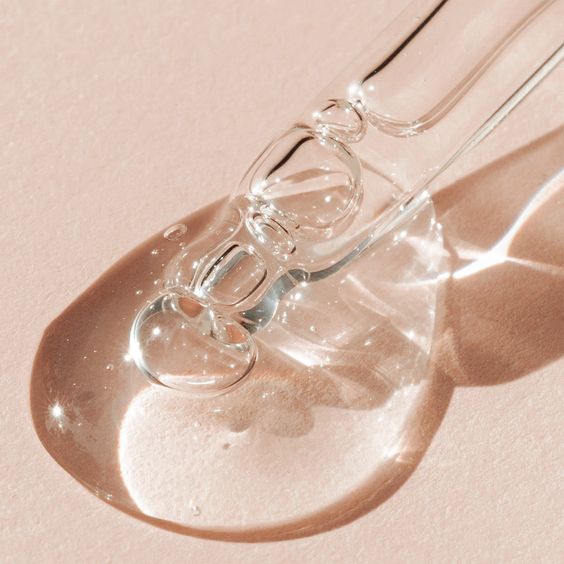 Have a skin problem and feel clueless about how to overcome it? Don't worry and don't feel hesitate because there's a product that works like magic that can make your skin glow in a few months. Do you know what it is?
Of course, you're right girls! The answer is serum. I know skincare has the function to overcome your skin problem but this one is really worth it to have and use. If you can choose the right serum, you can heal your skin problem very fast. So, if you're still confused about which ingredients that right for your skin, let me tell you.
For you who have oily and acne skin, you can try a serum that has ingredients Salicylic Acid or tea tree, because both of these ingredients can help to hold the oil on your face and reduce your acne. If you have dry skin, you can choose ingredients that can hydrate your skin like Hyaluronic Acid.
For people with sensitive or red skin, you can choose a serum that contains Centella Asiatica because it will be safe to use and can reduce the redness. If you search for the ingredients that can brighten your skin, you can try a serum that contains Niacinimide. And last for you who want to prevent premature aging or reduce wrinkles, you can try a serum that has retinol ingredients.
7. Apply an Eye Cream to Reduce Dark Circle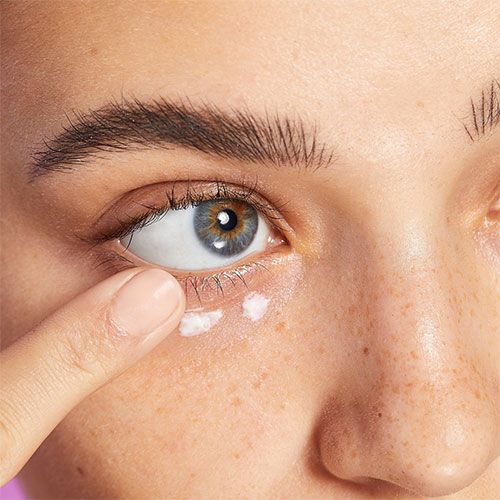 Do you have a problem with your under eyes like having a dark circle? Yes, I know this problem really disturbing your appearance because you will look not fresh and tired. Therefore, we suggest you wear eye cream. Even if you don't have a dark circle, I think you still need it to keep the hydration under your eyes that can prevent wrinkles.
For eye cream, you can choose that contains ceramides or niacinamide because both of these ingredients have the function to brighten dark skin. But if you have two problems which are dark circles and wrinkles, you can prefer ceramides that are good for reducing or preventing wrinkles.
8. Lock Your Skincare with Moisturizer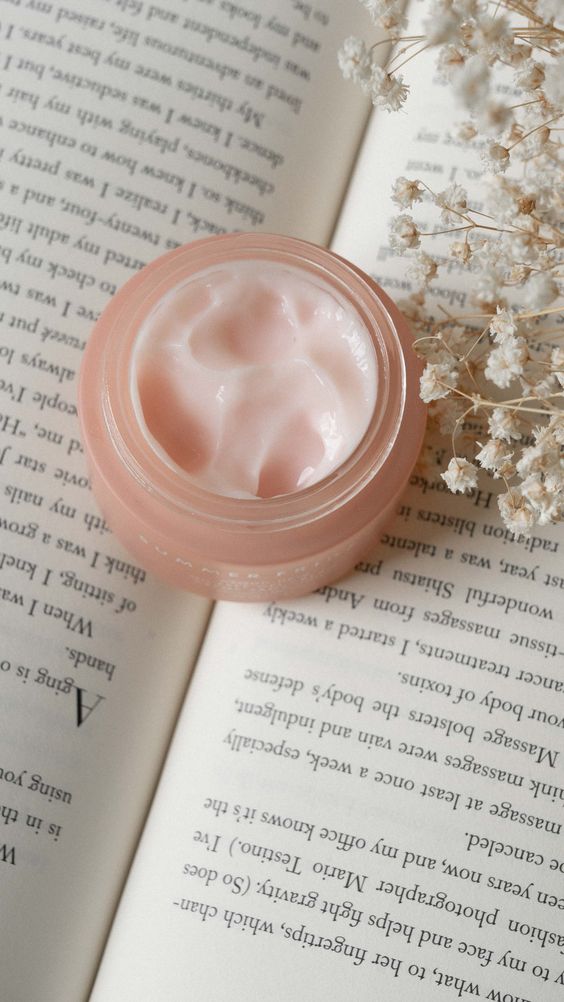 If you have already finished with your previous skincare, you can move on to the moisturizer that can lock all of your skincare before. You don't want your effort being useless because your skincare can't absorb well on your skin, right?
Not only for locking your previous skincare, but moisturizer has a function to overcome your skin problems. Maybe is not work faster as a serum but if you can use it frequently, you can feel the result a few months later.
Choosing moisturizer is different from serum or toner because you have to consider the consistency too. If you feel confused, we will explain it to you. You can choose a thick texture moisturizer if you have dry skin because it can moisten your skin very well. But if you have oily skin, you need a light texture moisturizer that can trigger your face to be oily after a few hours used. Of course, you should choose the ingredients based on your skin type.
9. Lip Balm to Moist Your Lips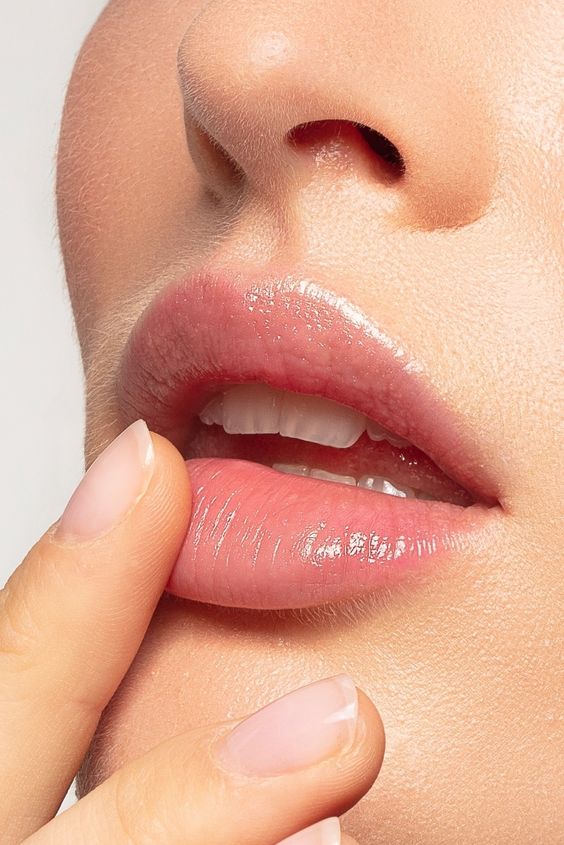 You know not only your skin that needs to take care of, but you should take care of your lips too. Especially for you who love to wear lipstick, I'm sure your lips are easy to get dry and your lips get darker.
So, you should use lip balm as the solution. You can wear this product whenever you want or when you feel your lips dry. Lip balm can be the alternative to make your lipstick look smooth and prevent a patchy look.
But if your lip balm is empty or you don't have a lip balm, we still have another tip for you. You can use honey to change the lip balm. And it's better if you can do a scrub by mixing honey and sugar to make your lips look healthier.
10. Sunscreen to Protect Your Skin from UV Light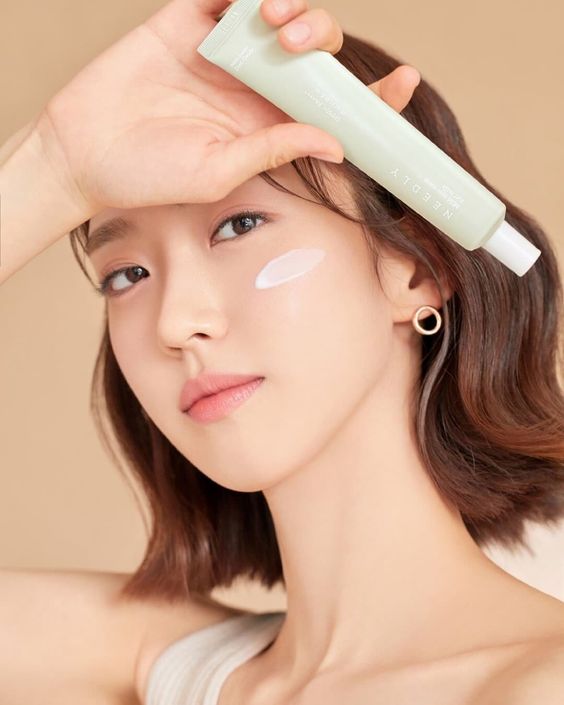 The last thing that you should wear is sunscreen. This is the most important thing that you should wear before going outside or doing your activity. Sunscreen can protect your skin from the danger of UV light. Because it can trigger acne, skin breakout, uneven skin, skin burn, and the worst is skin cancers.
You can adjust the SPF of the product based on your age and needs. If you're still a teenager or just want to stay at home, maybe SPF 30 or SPF 45 will be a great choice. But if you have already turned 20 and want to do outside activity all day long, you can prefer sunscreen with SPF 50.
And your morning skincare routine is done! After you finish your skincare routine, you will be more ready to face your day. And not be afraid anymore of UV light because you already protect your skin. Besides that, it will also protect your skin from the dust or pollution that can cause your skin look dull.
I think that's it about morning skincare routine ideas that we can share with you. The key to having glowing and healthy skin is just to use your skincare frequently. No matter how busy or lazy you are, you should spare time for doing this activity. I hope you can enjoy this morning's skincare routine ideas to get healthy skin.