Drufashion.com – We are heading up the mid-summer days this year, enjoying the laidback beach vacation is always attempting in summer! Are you still looking for a proper mix and match summertime fashion style? Actually, the key to styling a summer fashion look is to keep a casual and easy-going look. A little bit of touch of chic accessories or floral prints will successfully give you a chic look!
If you feel bored with styling the casual summer look for such pairing denim jeans with a casual tee. We will give you some mesmerizing summer look that you will thankful for it! In this writing, we will give you plenty of chic summer outfit of the day ideas to liven up your daily style! Get ready to look chic with some of the best clever summer pairing outfits style down below, let's dig in ladies!
Effortlessly looking chic summertime fashion look!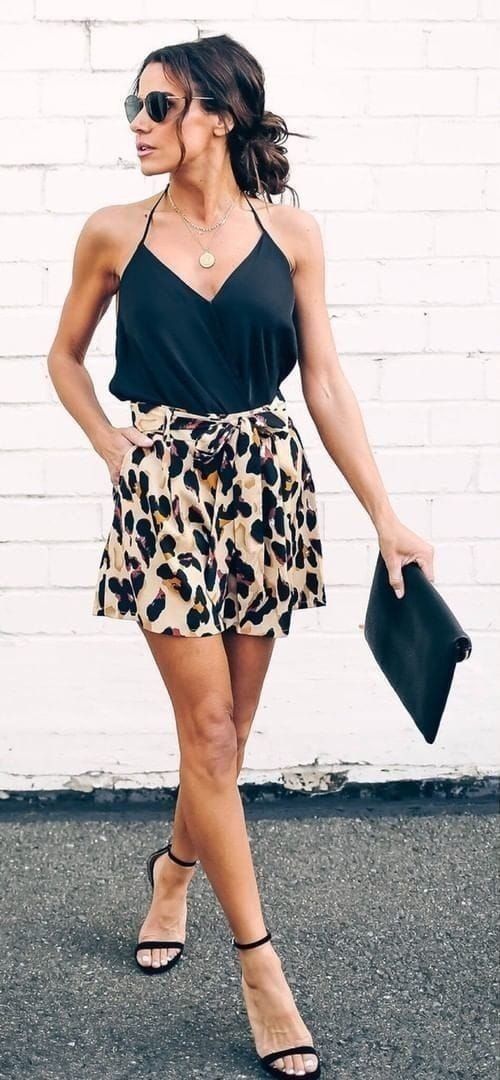 As we alluded to earlier, the key point on a stylish summer outfit must be relaxed with casual items and polished with chic accessories or floral accent outfits. So, ladies, I think you've got your own summer outfit idea!
Simply match the floral accent linen shorts with a black strap top. This absolutely comfortable and give you a real laidback queen of summer fashion setter! To give the statement to your effortlessly casual look, a golden necklace, and black sunglasses give a good punch to your look! In addition, the black strap heeled sandals give a more chic accent to your look!
Beautiful summer dress!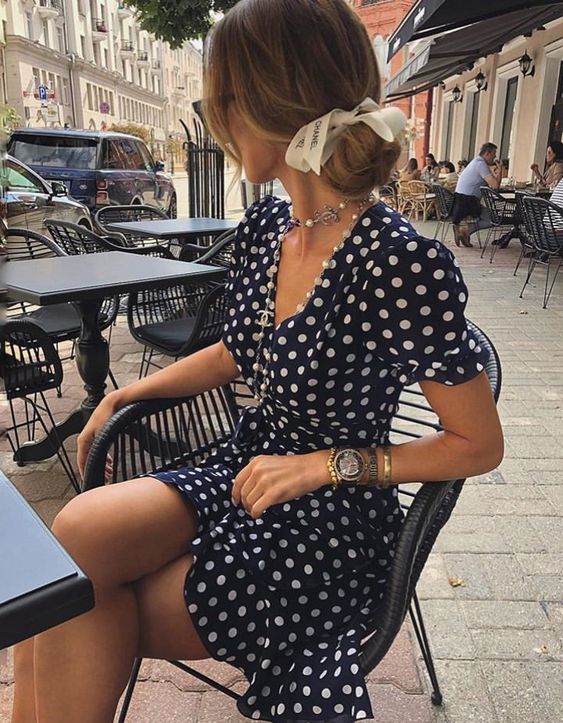 The warm and serene ambiance of summer gives us full freedom on styling our own fashion look! the beautiful summer dress is quite attempting! There are lots of pleasant summer dresses that win our eyes, we can buy them in boutique shops, online shopping, and many more. But, we suggest you buy a summer dress in another season. Because when you buy it in the peak season, it usually gets overpriced. So, our tip to buy a new summer dress is in the low season for such winter. It's okay to invest in the dress from winter to summer, it's a much friendly budget for your wallet!
There are lots of beautiful summer dresses that come in various styles. There are mini dresses, midi, maxi, wrap dresses, and so on! To make you look simple but chic, you can grab a polka mini dress, ladies! The polka or floral dress is equally beautiful and perfect to embrace the cheerful summer day! Giving the chic accent to your look with minimalist accessories. For instance, the golden necklace, bracelet. And you can tie your beautiful hair with a cute bandana. Oh, you're such a lovely girl!
Cute summer outfit idea!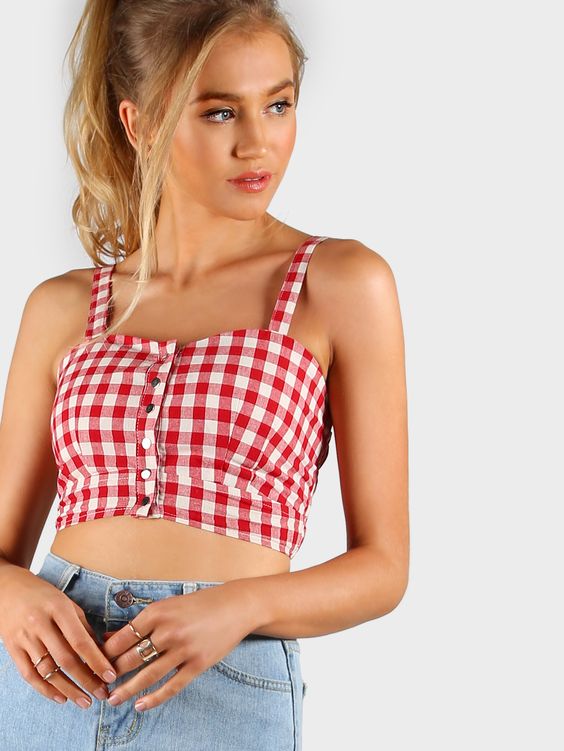 To enhance your summer wardrobe ideas, we can add a cute plaid top, girls! It's pretty easy to be pair with for such short denim jeans. It will give you the young summer look impression. The front button red plaid top is good to wear to kick off your summertime look! The patterned top with a bold accent color tone simply makes your look recognized by people. Then, you can have the ponytail hairstyle, this chic summer outfit of the day idea will make you shine, you are an apple of the eye!
Bright accessories on the casual item!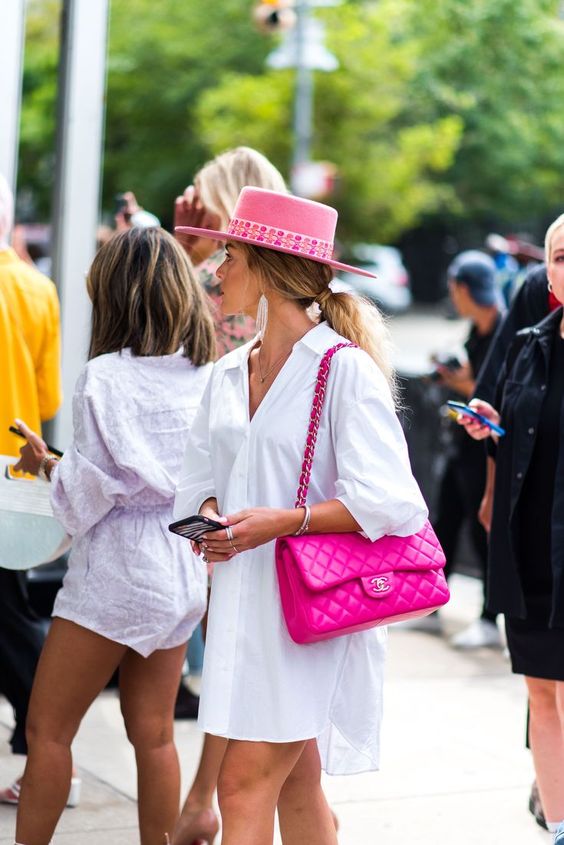 Sometimes, you don't need to try hard to look incredibly good in a complicated way. Actually, we can go in some basic outfits in our wardrobe. The point is, we need statement accessories to brings out the charisma of the casual look itself! Let's take the casual oversized white tee and then take our comfortable white sneakers. Then, give a statement to your look by wearing bright accessories, for such a pink summer hat and leather bag. This contrast gives a vibrant accent to your look, so your casual fashion style does not feel pain!
Lovely summer outfit of the day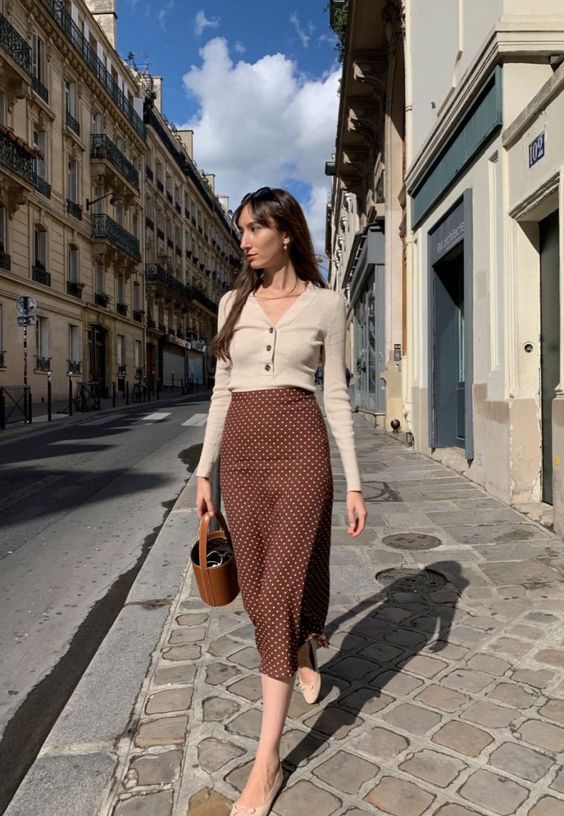 Styling a summer fashion look is all about freedom, matching up the outfits based on our taste feels legitimate! For the young lady who wants to look calm but absolutely chic, you can flow this casual pair style! Going up to pair a neutral front button lightweight sweatshirt with an earthy color maxi skirt! Moreover, the pastel color flat shoes will give you remarkably chic wrapped by casual outfits! Walking in the old town of Rome, capture your amazing down-to-earth summer outfit essential is awesome!
Rocking summer street style with a lowkey fashion look!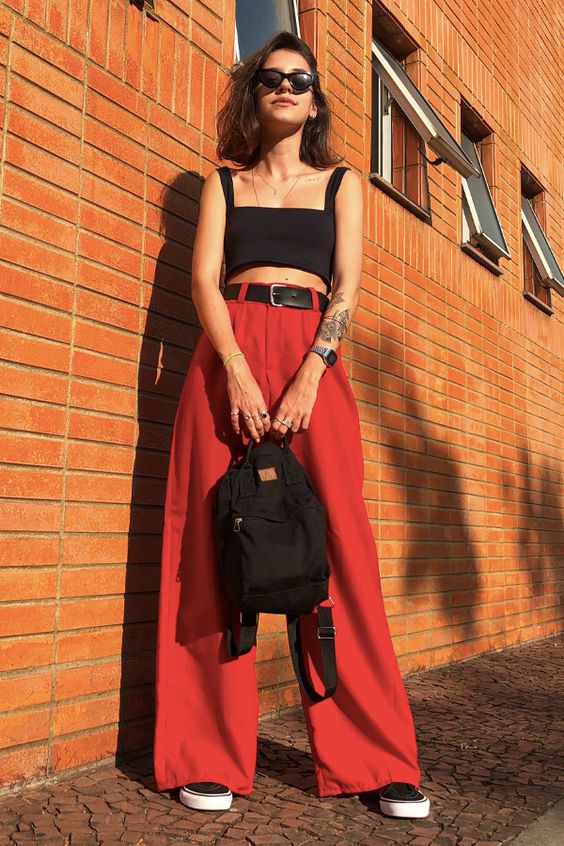 Figuring out what types of the proper fashion look could show your cool personality. We have an idea for you! You can simply pair up the black strap top with a bright wide-leg trouser! Wearing the black retro belt will give you a rocking street-style accent! In addition, a pair of casual canvas sneakers and a bag pack can join your lowkey fashion look! So, do you fall in love with this quirky street summer fashion look idea?
Looking effortlessly lovely with puff sleeve blouse!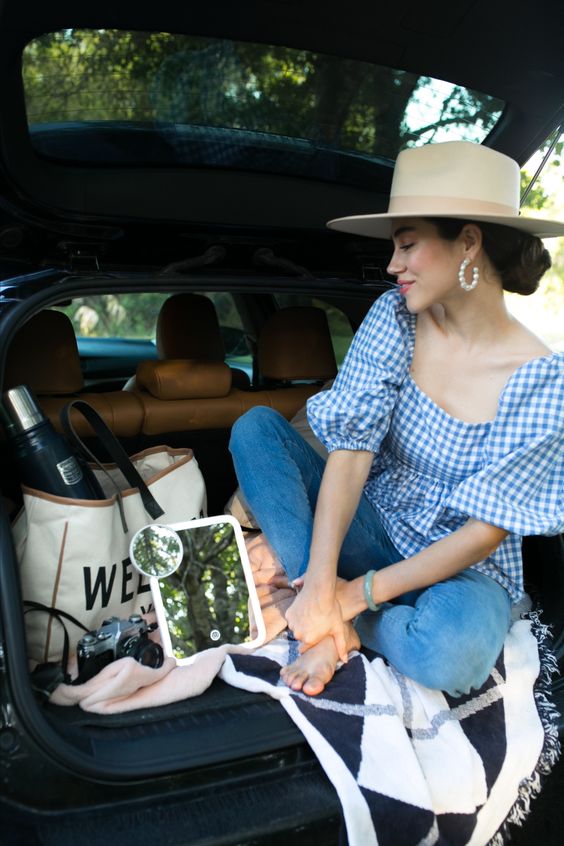 Another summertime fashion style you can follow too is pairing the plaid puff sleeve blouse with denim jeans. This absolutely looking chic to embrace the sultry summer day! Then, you can tuck the summer hat on your head to define your laidback style! The pearl earring accessories successfully liven up your summertime fashion look even more lovely!
Inspirational sardine dress for your laidback beach fashion look!
Enjoying the beautiful beach view with the clear sky above is quite pleasing! If you are heading out for beach summer vacation, and you want to look different from others! You can try on wearing a quirky dress inspired by nautical life. For such this blue sardine dress is looking so adorable! Then, wrap your lovely beach fashion look by wearing simple accessories. The silk bandana on your head successfully elevates your summer look. Moreover, the sunglasses give you eye protection while upgrading your look even more stylish! Finally, a pair of comfortable summer sandals can join your adorable beach fashion look!
Conclusion
Summer has arrived, the warmth of the sun and the beautiful clear sky welcome our day with a smile! Let's give good feedback on this beautiful and pleasing weather! Embracing our summer outfit of the day ideas with a bunch of mesmerizing mix and match summer outfit ideas! There are some dresses, polka or plaid accent outfits, the comfortable shorts, to the inspired nautical dress. There so many options are available to upgrade our daily look in summer! We hope this could help you all out in creating the chic summertime fashion style. Which one is the summer outfit of the day above you like the most?