Drufashion.com – The perfect thing to gather the two people who fell in love with each other will be tied with an engagement. We are pretty sure when you feel match with your sweetheart, you want to keep her or him to be with you forever. Before planning to wed, couples tend to have engagement. The stage where you two have a deal for the next level of your relationship. Figuring out what kind of engagement ring she will love. And if you don't have any basic knowledge to choose the good one. Here we will share the basic and simple guide to buy an engagement ring. Whether you are choosing for diamond, or gemstones ring. Here we will be revealing some aspects you have own before you strolling to buy it. Without further ado, let's do it!
Set your budget!
We know that buying engagement is not cheap, you guys need to invest your money to buy a pretty ring for your lovely one. But, hey this is not for a wedding ring. You still have a chance to invest more to buy a precious one. However, it is not all about the price that does matter, it is all about you and her. And she is willing to be the half part of your heart. When you are knowing that you have budget finances, you can go to search for a platinum or silver ring. Choose the lovely design that could present what your girl likes. On the contrary, we can go with a diamond. Choosing a diamond for an engagement ring never gets too old. Since it has the quality and precious jewelry perspective that lives in our mind. You definitely can go with it! No matter it is a diamond, gold, silver, platinum, or gemstone. Make sure to choose the design that fits your girl and of course friendly for your budget. Don't urge yourself to buy something too overpriced for your budget.
Engagement ring setting
Have you ever heard the setting for the ring? It refers to the gemstone position and sticks into the metal band. There are a few engagement prong settings available, here we are going to analyze them down below.
The prong setting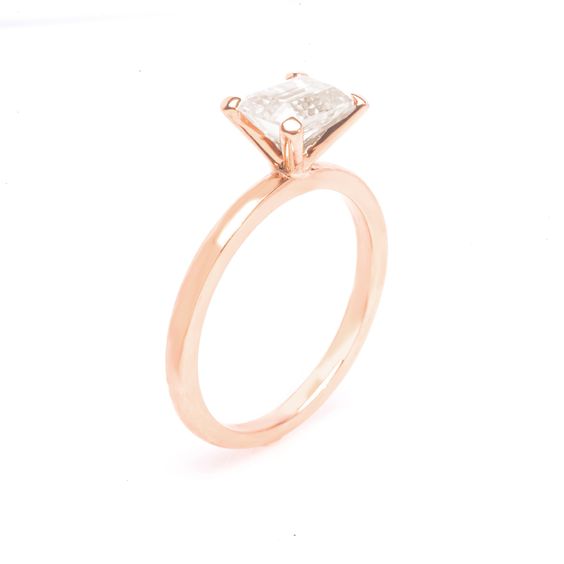 The prong setting typically has 3 to 4 prongs that hold up the gemstone. Having a lot of prongs that keep the gemstone very well is so secured to keep the precious gemstone. And this design allows light absorption and when the diamond gemstone tucks beautifully with the band ring. In the picture above, there is a rose gold engagement wedding ring with beautiful gemstones above. We are pretty sure your girl will love this present.
Bead setting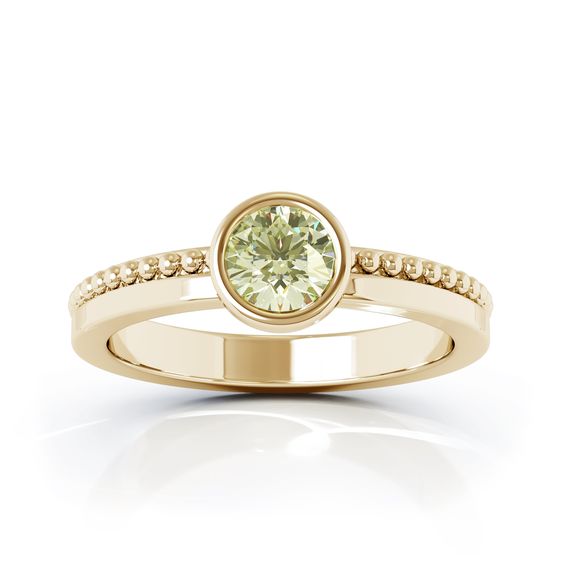 This type of setting is where the metal place on the band of the ring. Typically, it has round metal gemstone. This one is made from gold and the beautiful round gemstone tuck beautifully from the band. If you are worried about the precious gemstone fall, you have to calm down with this setting style. This will hold the gemstone carefully and tuck very well. More than that, the round gemstone in the middle will shine beautifully when the sun touches its surface.
Pave setting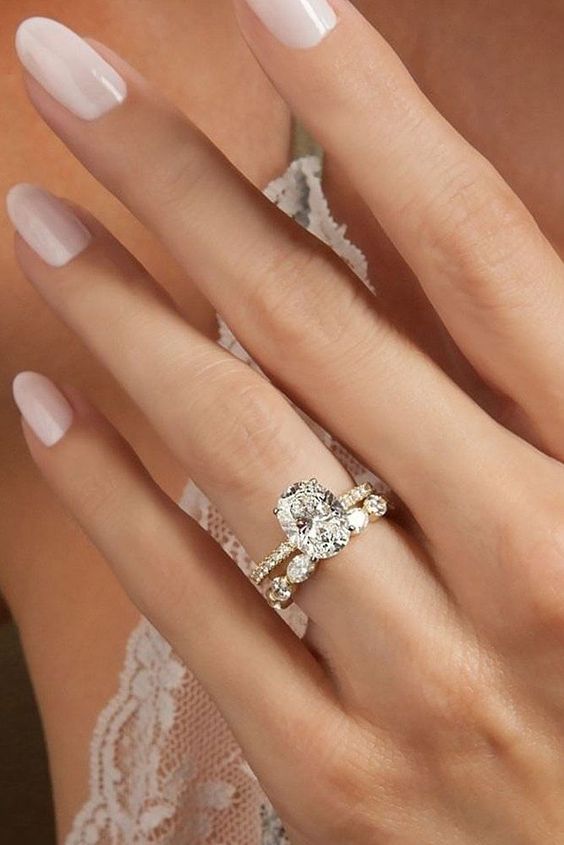 The pave setting style is from the French word that means pavements. Usually, it has six beads that hold up gemstone. We can see that the gemstone is tuck on the surface makes it able to absorb more light, so it will shine through the bright day! Typically, the pave setting ring has an oval stone shape. The clarity from the diamond shines beautifully.
Knowing the basic 4Cs
When you confess to choosing a diamond for the engagement ring. It's better to know the 4Cs knowledge before you buy it. So what 4Cs mean? It is defining color, cut, clarity, and carat. So, let's know a brief description of it.
Color: The range of diamonds starts from D to Z. Natural diamond has various colors for such as blue, pink, lavender. The range D color tone diamond has less color which is rare more, it can be transformed into a white to yellow color shade, this one is pretty pricey. Compare to other color shades, it is the most expensive one. So, you might look up to your paycheck before buying this elegant and beautiful diamond!
Cut: The proportion of a diamond's cut is literally one of the most important parts of assessing quality itself. The perfect cut that only takes the precious part of the diamond is not easy to do. Taking the best thing from the precious stone is considered a difficult task and needs a lot of skill. The perfect cut of the stone will produce the quality of the diamond itself. Cutting steps just like the carving work, we can see a lot of facets on the diamond. The more facet the more beautiful facets themselves. The round diamond stone has 58 facets which make it shines on every perspective of the eye!
Clarity: there always be the crack, dot spot inside the natural diamond. This imperfection is something we commonly found in the diamond. The less internal imperfection in the diamond itself is something rare and that is why it's worth it more. Defining the clarity of the diamond is choosing the less internal imperfection itself.
Carat: One carat has 100 points this measure is already counted by gemologists. A stone typically has 25 points, which means that the stone contains 1/4 carats only. The large stone is beautiful but since it has fewer carats the perfect cute little diamond is worth more!
Knowing what your lover like the most
Hanging out a lot with your girl, and she wears kind of jewelry that presents her character. In this case, you already know what she loves the most. It is an important thing you should know before you buy an engagement ring. So, when you give it to her, she will appreciate it a lot and keep that precious engagement ring you have given to her. It's because she loves it so much!
Conclusion
Engagement is an important step before you and your partner decide to get married. It is the step where you have a commitment with your partner and wanna be serious about the relationships you have. Although, there is some culture don't pass through the engagement stage. Alright, if you want to propose to your girl, something that is a typical thing to do is buying an engagement ring. In this writing, we have shared with you a guide to buying an engagement ring. First, you need to know your budget, make sure to buy something that reasonable with your finances. The second thing is you have to choose between a diamond or stone ring. Diamond is classic but it never gets old because it has the quality and perfection on it. The third step is you have to choose the setting of your engagement ring, consult with the jeweler the perfect shape of the ring for your girl. The last tip is you have to know the brief 4Cs knowledge before you go to buy a precious diamond for your lovely one! That is all the simple guide on buying an engagement ring, we hope this enlightenment you to choose possibly the best one for your sweetheart!
Infographic provided by Jewelry Display Manufacturer, Gems on Display