Drufashion.com – Holiday! The sense of calmness and excitement that comes through our minds when hearing that word! Holiday also compel our mind to dress well. Men are looking for a full guide to men's holiday outfits that could be your inspo. Whether for having a movie night or having a romantic date and dinner with your girl? Both casual and formal we have a few solutions that could you wear on every occasion you will face. Here we have some men's holiday outfit ideas that fit your every type of celebration. So, do not miss any of them!
Special occasion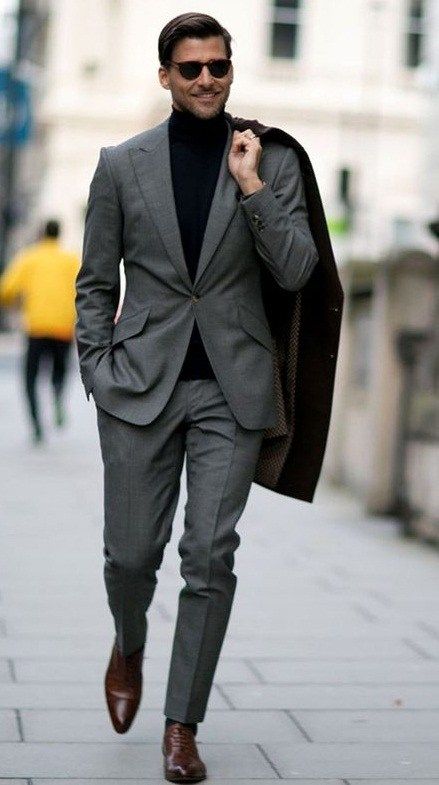 When you come to attend a special occasion such as a wedding ceremony you need something formal pieces of outfits. The suit is most compatible to accompany your look! The earthy color suit will give a big statement outfit look. Matching up the gray suit with a black cotton turtle neck sweater. For an extra stylish and masculine look, you can layer your suit with a black coat outside! Pairing up your statement outfit with a pair of leather shoes. Sunglasses and a watch could be worn to give a classy look you show! We guarantee, the earthy color suit is what you need the most to attend the special occasion. And it won't fail you, seriously!
Summer casual look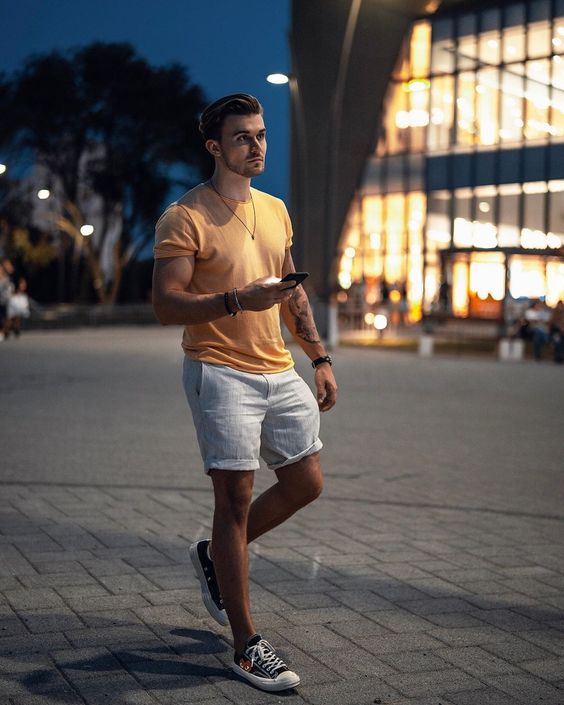 When summer comes, there is one thing that comes through our minds. Get a laidback holiday on the beach! Or maybe just hanging out with friends till the morning. A pair of laidback outfits is what you need the most to comfy your summer holiday. Pairing up the yellow short sleeve tee with a washed denim jean short is simply make you look cool! Complete your simple look with a pair of canvas sneakers. Now, you are ready to celebrate the summer holiday till late at night!
Beach holiday outfit idea!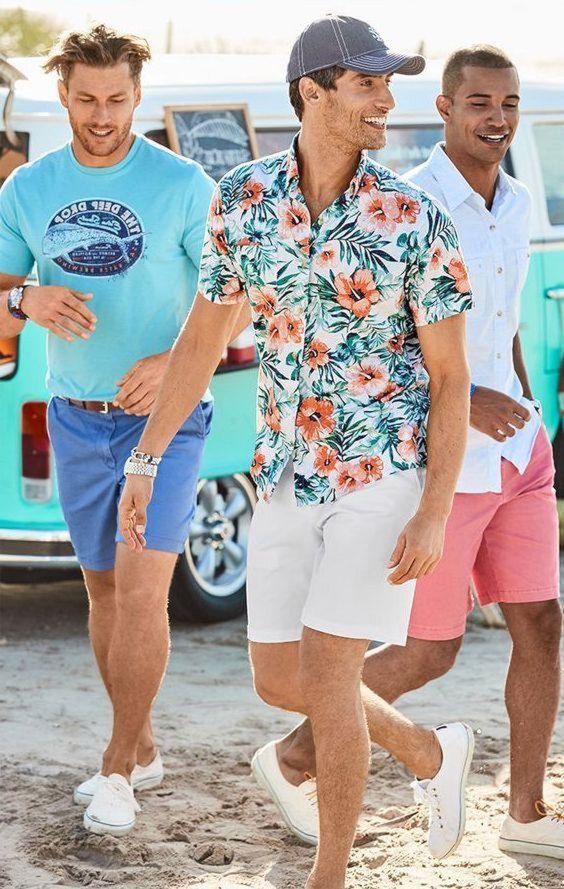 With the sun upon us, summer guides us to have some fun and enjoy a summer holiday on the beach! Then, what we supposed to wear for a beach vacation? Something simple, lightweight, and comfortable outfit is what we need the most! Dress like a real Hawaiian! They look cool in a tropical floral printed shirt. It's suitable for both women or men.
Guys, you can pair a printed shirt with a neutral color short such as white. It creates a beautiful contrast and the white shorts give a subtle summer fashion look. A baseball cap is worn to give you a sporty look and also could protect your eyes from the sun's rays. Finally, complete your style with a pair of white sneakers. Trust me, you look awesome in the Hawaiian beach dress code!
Movie night holiday outfit idea!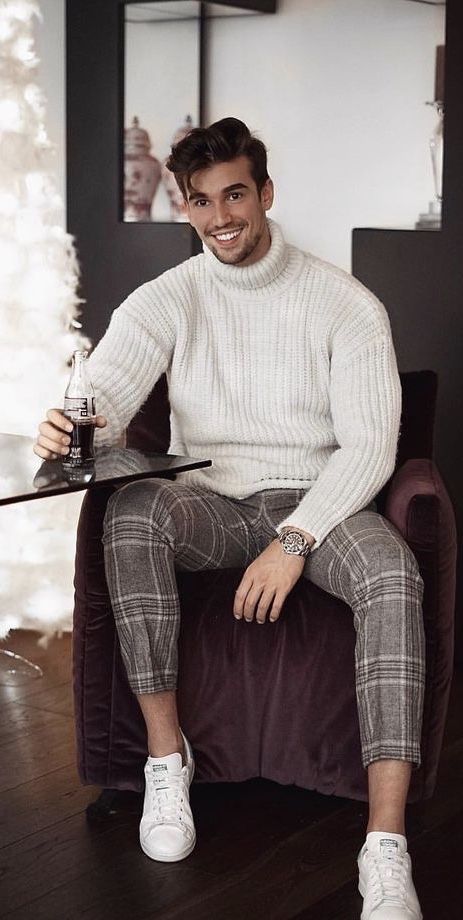 Are you excited to have a movie night? Especially you will go with your lovely one, that could be an unforgettable moment! Figuring out what best types of outfits to accompany your look? There is no doubt to choose a lightweight and comfortable outfit for your movie night. Dress casually and just be who you are and that will make the girl thinking of you and fall in love with you!
Alright, we're not gonna talk about dating and how to attract women. We're here to talk about the outfits that fit for a movie night holiday! Matching up the turtle neck knit sweater with plaid trousers is what made you look awesome effortlessly! Besides that, this two combination will make you comfortable and could be a windbreak which can make your body freeze! Comfy your fashion look with a pair of white sneakers. This look is good to style for both inside nor outside the door!
Winter holiday dress code!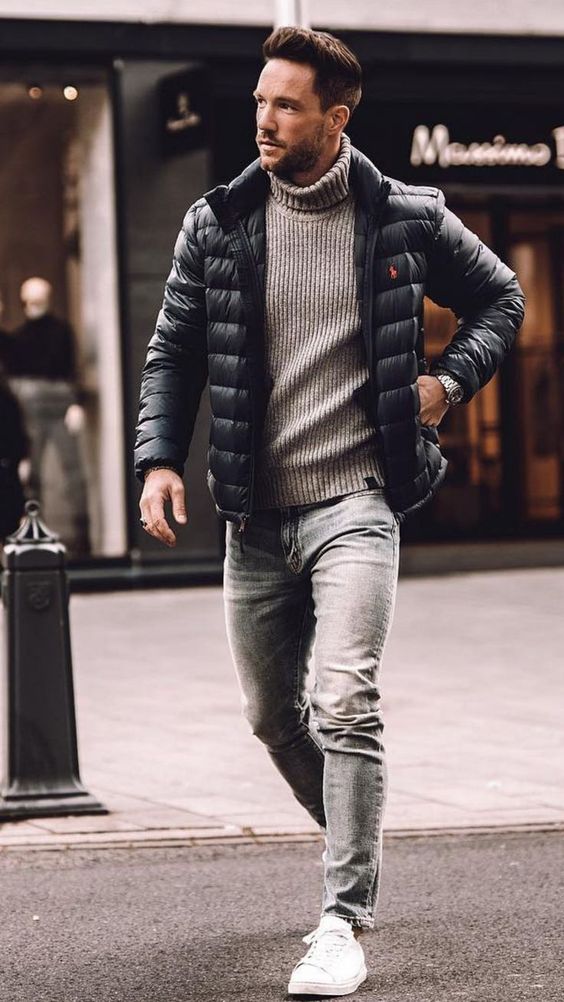 With the freezing cold air outside, we need something to wrap our bodies and warm us! Let us dig into some outfits that you can copy to style your winter look! Starting off to choose an earthy color turtle neck knit sweater above, then you can style it in a cool way pairing it with a washed denim jeans. To break the blast of cold winter air, you can layer your knit sweater with a black vest. For footwear, you can choose sneakers or leather shoes. In this way, successfully achieve a masculine outfit style and that looks so cool! Now, you can go out to have a cup of espresso in the winter cold outside with these safe outfits! So, you can rock your style in all seasons of the year, including the winter!
Thanksgiving outfit style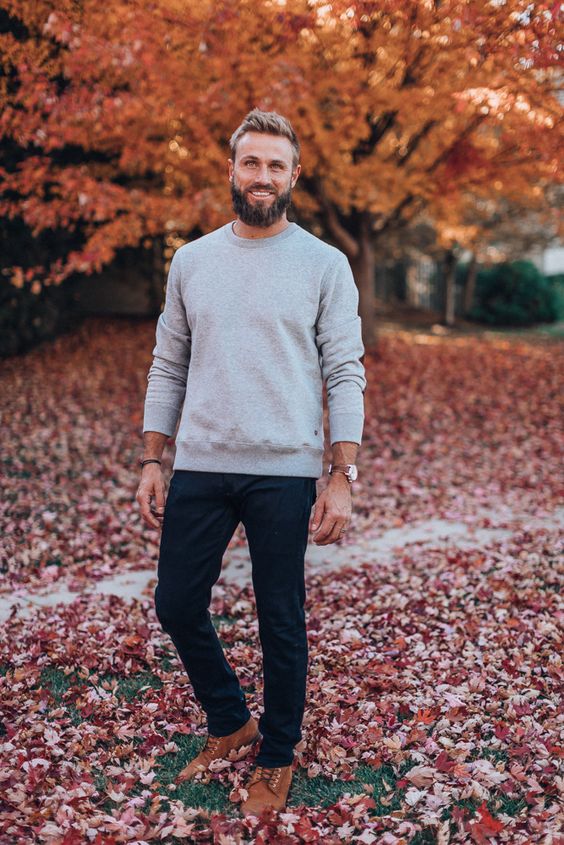 With a feeling of blessed and live happily with our beloved family. Thanksgiving is one of the ways to make us grateful for what we get. Gathering occasion with family and having some feast in the cool weather outside require a warm and comfortable outfit. Guys, you can match up the black jeans with a neutral color tone sweater. Those two combination outfits will make you look stylish but also comfortable. If you have a plan to go outside, complete your look with a pair of leather shoes. This simple dress code will make you look so down to earth. It's perfect to style outfits for thanksgiving occasions!
Looking chic in a simple outfit!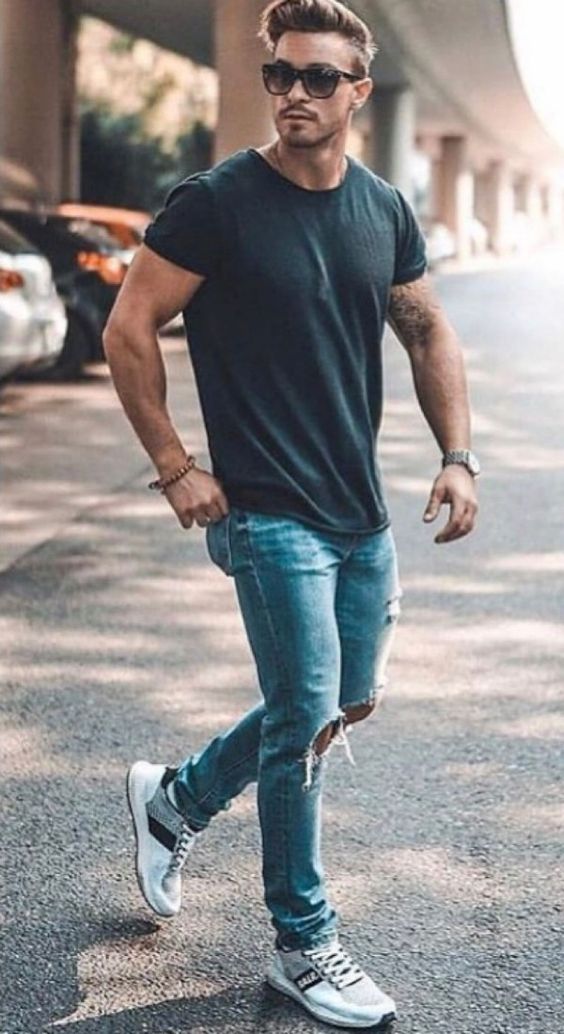 Simple outfits are just perfect to define a statement men's outfit style! The combination of simple attire creates a big impact on a man's look. Styling denim jeans and casual tee completed with a pair of sneakers will absolutely make you look cool! You can wear this style for your casual holiday or even rocking a street style in the summer holiday!
Cocktail party outfit idea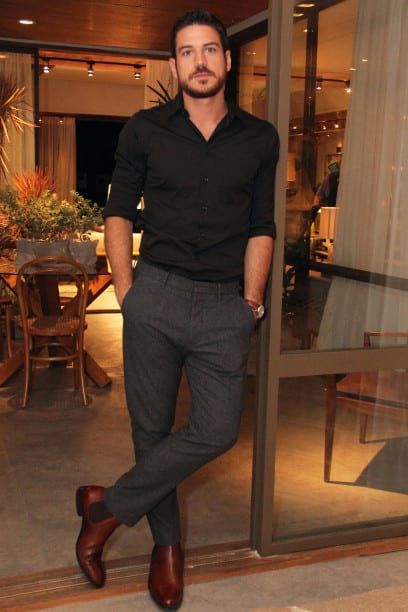 "Be the talk of the town" with your awesome outfit to celebrate the cocktail party! You need something statement outfit that could define your style! Simply, matching up the earthy color trousers, with a black shirt for the upper side. Then wear a pair of glossy and high-quality leather shoes to make you shine through the night! In addition, you can wear a classy watch to elevate your party dress code! Pairing simple outfits but considering the quality will make you look effortlessly stunning. And the statement of " the talk of the town" guy will attach to you!
Conclusion
Those are seven men's holiday outfit ideas that fit every type of celebration we already share with you! Consisting a few outfits for a laidback vacation such as a beach and summer outfit dress code, a polite and comfortable thanksgiving outfit style, to the statement outfit to accompany your fun cocktail party! Those are timeless outfits you can style in every holiday celebration you will have all year round. We hope this could help you all out to dress even better for holiday time. Cheer and have a good time with your family and friends!