Drufashion.com – Are you dreaming of a tropical vacation this summer? Well, take a break, and let's go beyond our imagination to a relaxing summer vacation on exotic islands such as Bali, Hawaii, Maldive, etc. Those are gem paradise on earth!
When the warmth of the sun touches our skin and the welcoming lush tropical scenery amazes us. If you're wondering what to wear for a warm-climate vacation, we've got something to fit you!
There is no doubt to have some outdoor activities during summer. After passing the cold months, summer comes to energize us with its humble warmth and sunny weather. Figuring out what types of outfits suit you the most during summer vacation nor for you who lives in the tropics country. Lightweight and breathable outfits are what we need in a warm-climate region.
Let's turn into tropical outfit ideas for a warm climate vacation down below!
Striped shirt and linen short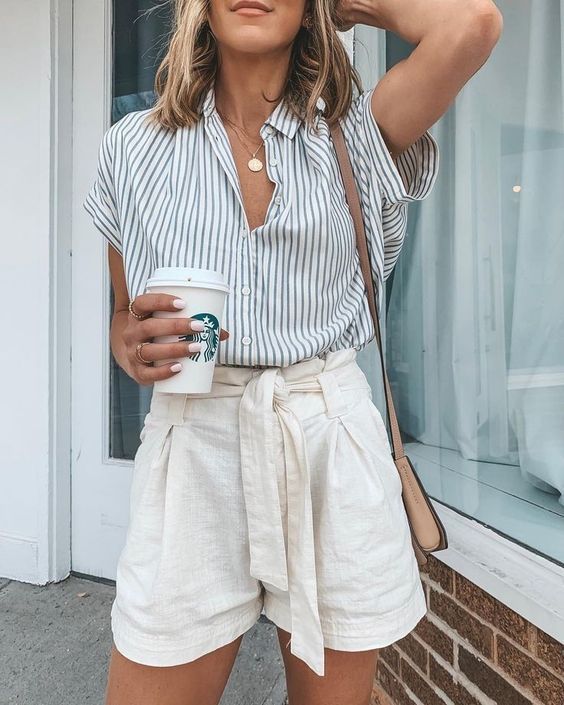 The striped shirt and linen short are breathable and lightweight feature outfits which make them good to wear on summer vacation! A pair of comfortable sandals can be worn to comfort our beach vacation! Bring your sunglasses to protect your eyes from the sun's UV rays.
Solid cami top and striped short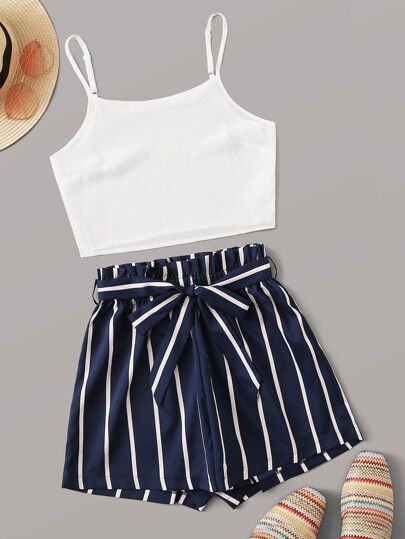 Combining the casual striped shorts with a neutral white cami top. The striped pattern shorts will make you blend with a beachy ambiance! As we all know that striped symbolizes the wave of the ocean. Then we can match this short with a white solid cami top. It is such a perfect beachy casual outfit!
Floral printed short and ruffle top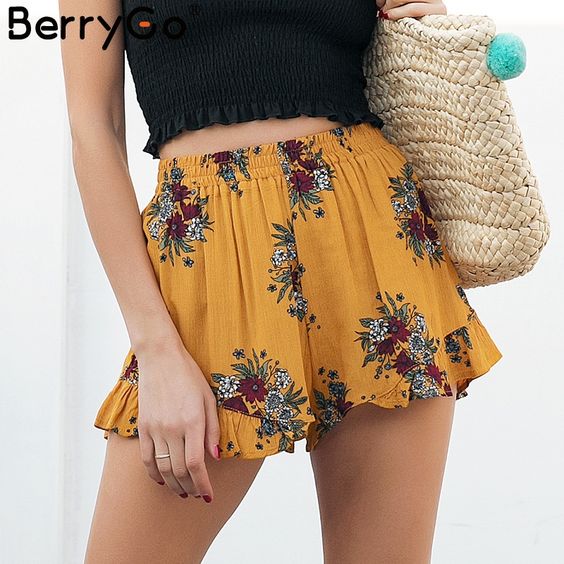 The tropics countries are gifted with gorgeous lush scenery all year round! To embrace the tropics nature, we can apply some floral accent onto outfits. For instance, applying floral accent onto the short such as a lovely printed floral short above!
There is nothing better than matching the floral printed wear with a neutral outfit such as a black ruffle top above! Completing your beach outfit ideas by carrying a straw tote bag.
Maxi skirt and white tee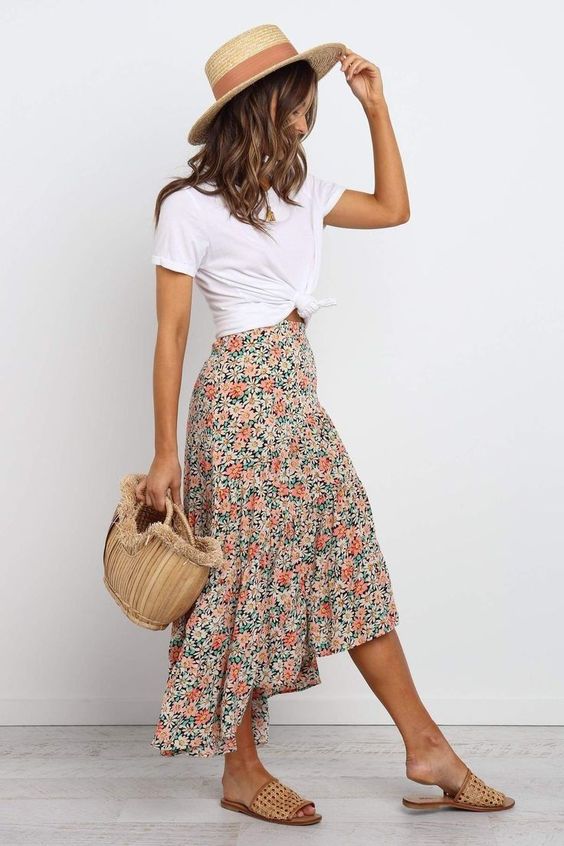 We've got another tropic outfit essential to be shared with you! Featuring a floral printed maxi dress to give you a polite summer dress code. Matching up this down-to-earth floral skirt with a neutral white tee. Complete your summer vacation vibe by wearing a summer hat and natural bag and sandals, let's have fun!
Balinese cotton batik sundress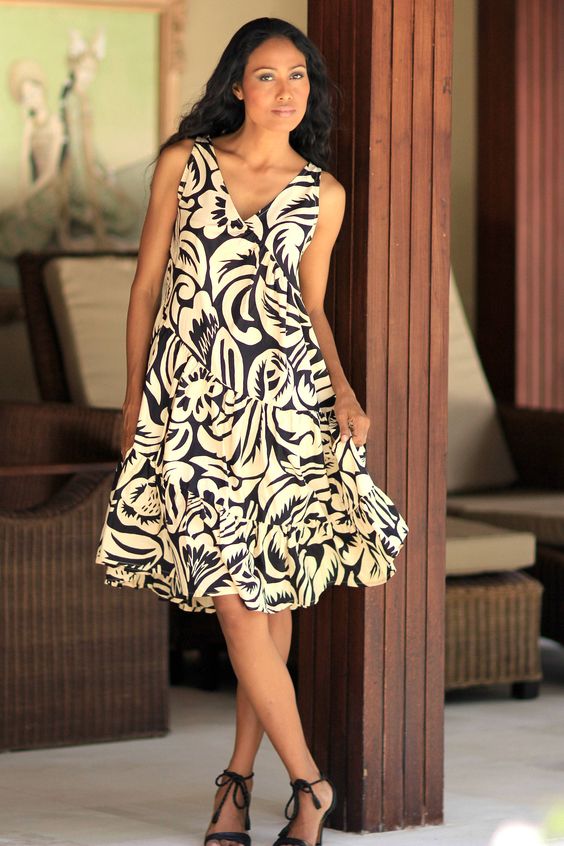 When you travel to Bali island, do not miss batik as essential clothing there. It appears in various gorgeous patterns and colors, each one of them we already spotted in the picture above!
This sundress has diagonal ruffles that swirl around the body, it could be a transformation of the ocean wave into the design, that's cool! The V-neck shape makes this dress easy to wear. Girls, complete your elegant look with a pair of heeled sandals. We guarantee you'll look stunning!
Balinese white lace top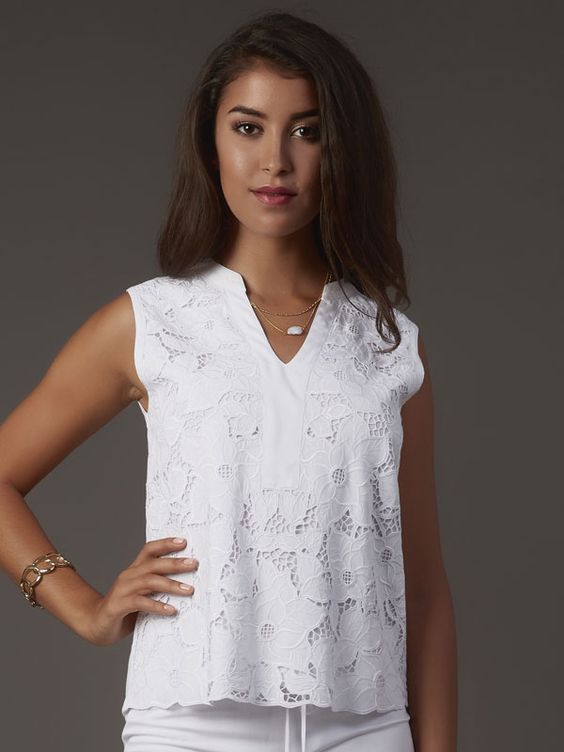 We are not enough showing batik dress from Bali! There are lots of high-quality fabric, unique and artistic cloth production. For instance, we can see this lovely white lace is one of Bali clothing's pride! It has been made in Uluwatu (the region in Bali island). Pairing this white lace with elastic white pants will make you look stylish! Adding appropriate golden accessories will boost your elegant look to the next level!
Balinese rayon robe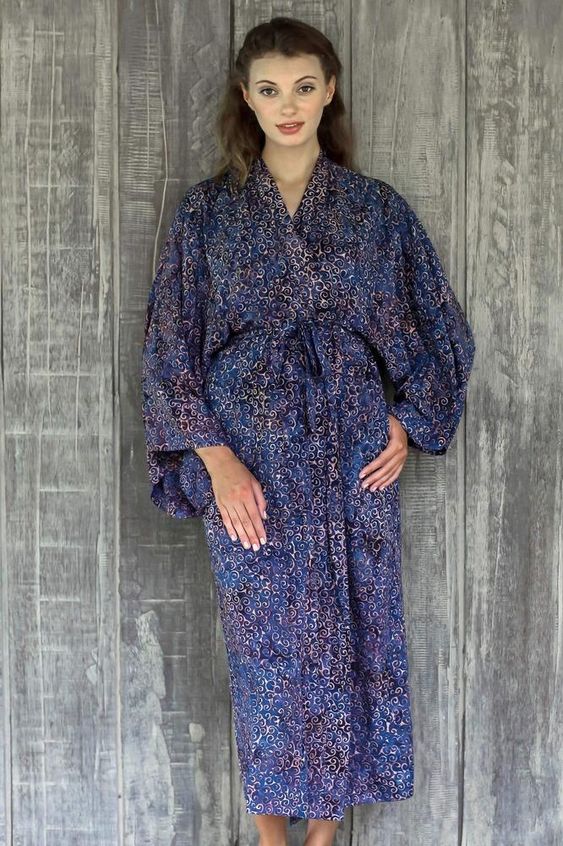 One more signature cloth from Bali island that we want to feature in this article is a Balinese rayon robe! They are available in many pattern and colors that will make us fall in love with! This lovely robe made from rayon material which is known for the soft and cooling fabric type. The breathable and lightweight feature brought by rayon is perfect to accompany us on summer vacation!
This outfit is perfect to join you for a relaxed afternoon lunch and cozy dinner. Undoubtedly, grab this rayon robe onto your travel packing bag!
Flamingo wrap top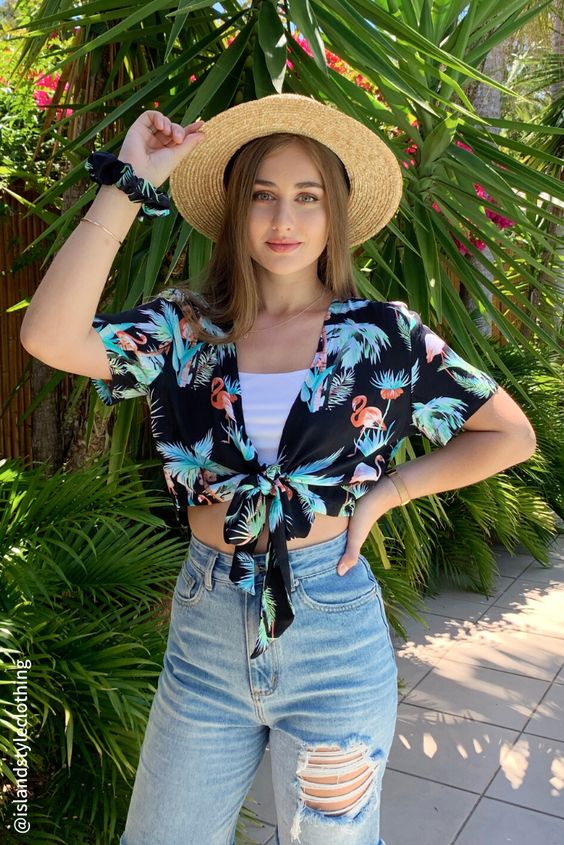 Girls, are you looking for a chic outfit to embrace the tropic weather? Here, we have a flamingo print wrap top to enhance your summer look! Mix and match this flamingo wrap top with a white tube top inside. For the lower outfit, you can style it with cool ripped denim jeans. Complete your chic tropic outfit with a fashionable sun hat and sandals, you look awesome girl!
Hawaiian floral print shirt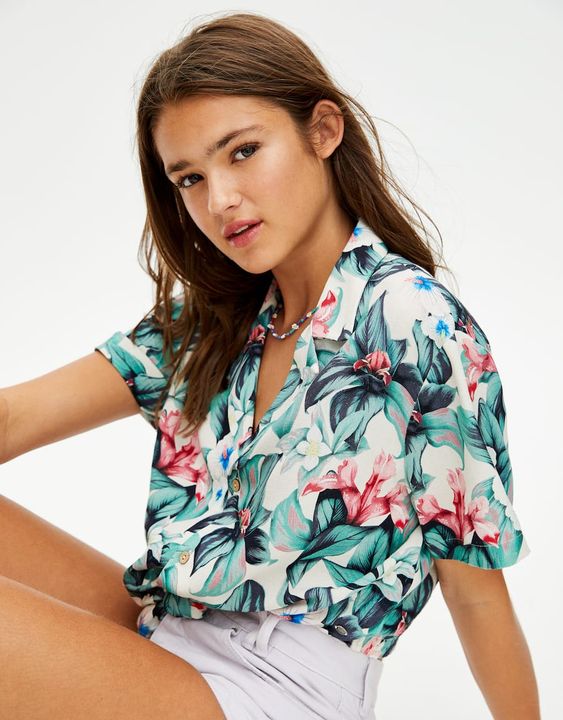 Talking about the tropics outfit ideas, undoubtedly cannot be separated from how popular Hawaiian outfits are! Hawaiian tropical outfits are well known for their beautiful printed tropical accent. Featuring the vivid colors of tropical plants will make us shine on a sunny day! We can fit this printed shirt with a short or our favorite jean. Rocking street style with a tropical accent outfit is perfect for summer!
Sunset jumpsuit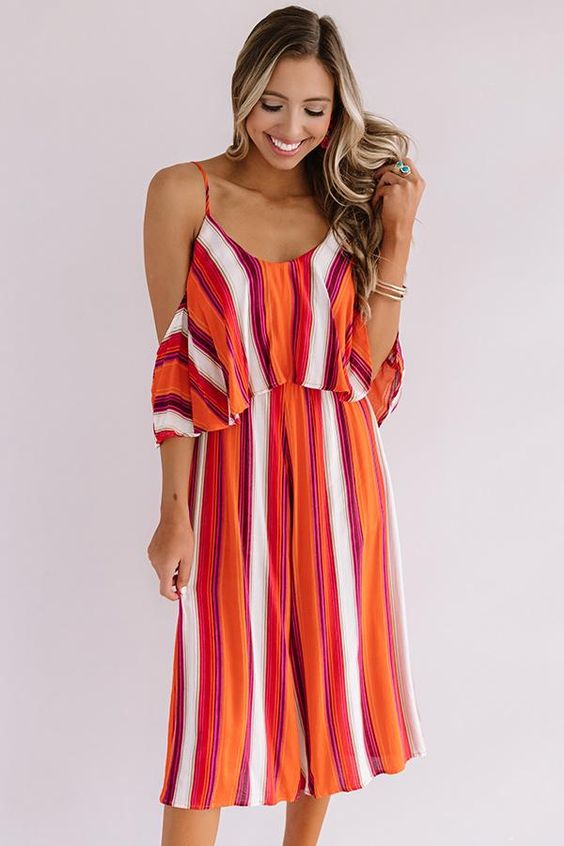 There is nothing better than watching a beautiful sunset on the beach in the late evening, right? The beautiful sunset inspires us to create a lovely jumpsuit! Featuring layering colors such as orange, red, white, and a shade of purple combine together to configure a sunset look. Do you love this sunset jumpsuit to follow you on a tropic vacation?
Casual mini dress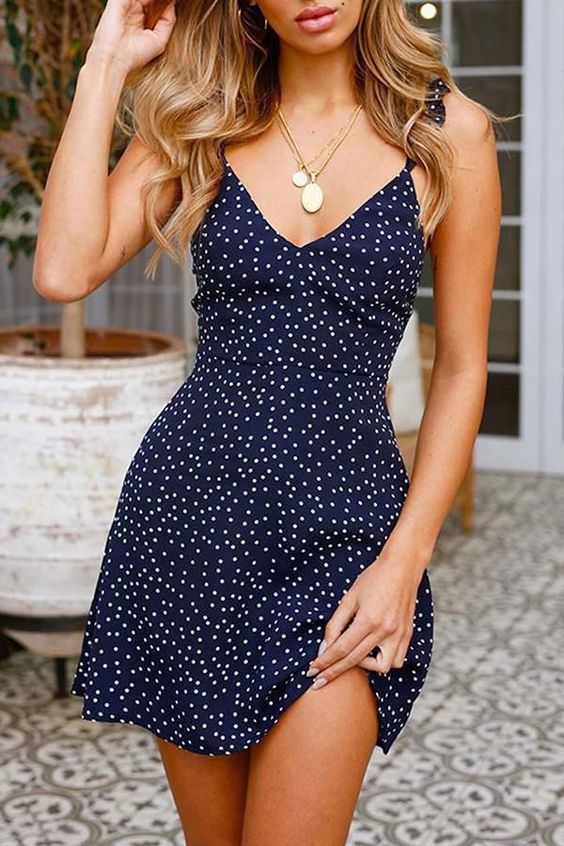 With lovely warm weather tropics country has own, that means perfect for us to wear comfortable lightweight outfit! This polka mini dress looks gorgeous on a tropic vacation. With the sun upon us, we'll still feel the breezy air swirls around our skin. Comfy your chic summer outfit with a sun hat, now you'd definitely look awesome!
Ditsy floral wrap dress
Another gorgeous dress for a summer holiday come to the ditsy floral wrap dress. The floral accent and long size dress make you look elegant! Completing your lovely look with a knotted flat sandals. The breathable, lightweight, and elegant features in this dress make it deserves to drop into your tropic capsule wardrobe!
Casual tropical print trouser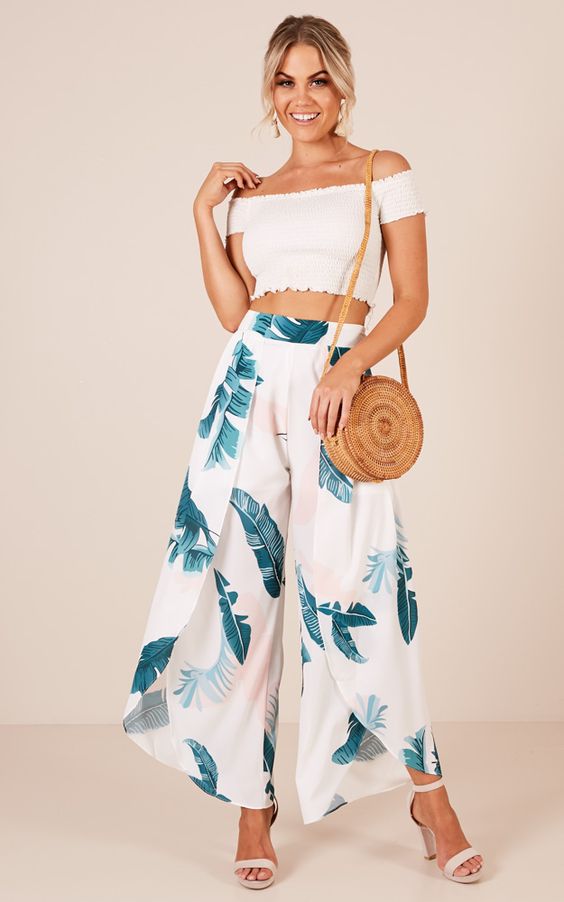 Figuring out what type of pants fit for a relaxing summer vacation? Here we offer you to grab some casual tropical trousers! We suggest you choose an outfit that made from linen, silk, rayon, and cotton. These materials have a natural hollow fiber which useful for cooling down our skin in humid tropical weather.
Girls, you can style this casual tropical print trouser with a white ruffle top. Matching up this casual look with a pair of neutral heeled sandals and a round seagrass sling bag!
Tie-dye tee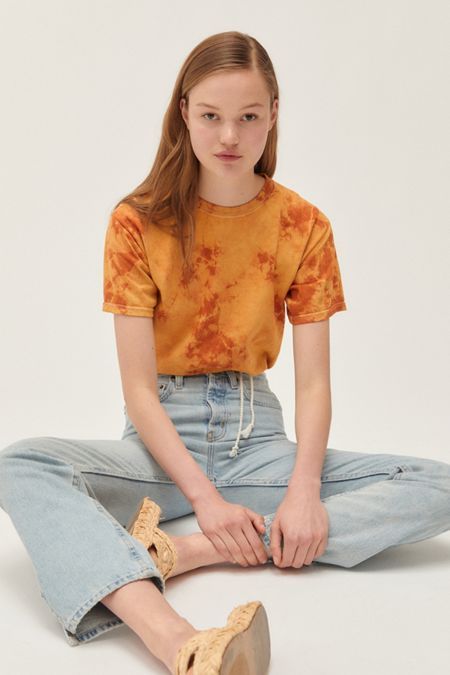 The unique splashing color method and spectacular outcomes made a tie-dye tee were surprisingly got so many enthusiasts, there's up 5000 percent interest searching tie-dye on Google!
Featuring various colors and techniques of tie-dying a tee make this fashion item is worth wear to embrace the sunny days! Matching up this tee with timeless denim jeans makes you look awesome rocking a street style. The welcoming and unique design of the tie-dyed tee is deserved to have a place in your tropical capsule wardrobe!
Shoes and accessories tropical outfits ideas
Breathable shoes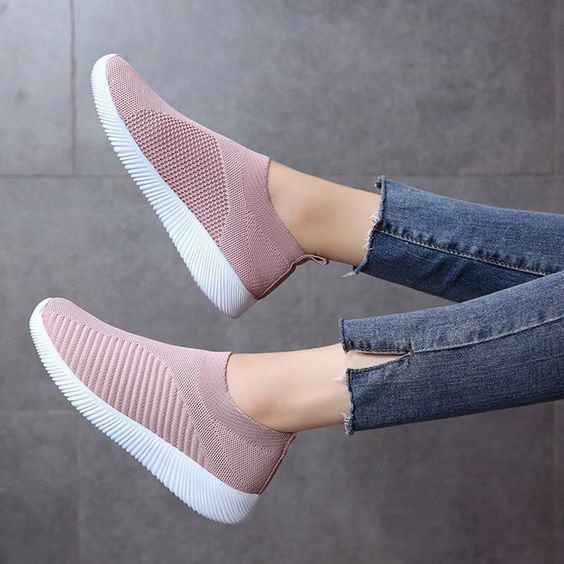 The temperature rises in summer that means we need some breathable outfits that can survive in humid weather.
For footwear, we can choose breathable mesh slip-on flat shoes. These shoes are designed with the knitted cloth that allows the fresh air to come through the micro hollow. The elastic feature that has been brought by these shoes successfully comfy us to walk along the humid summer days!
Leather slide sandals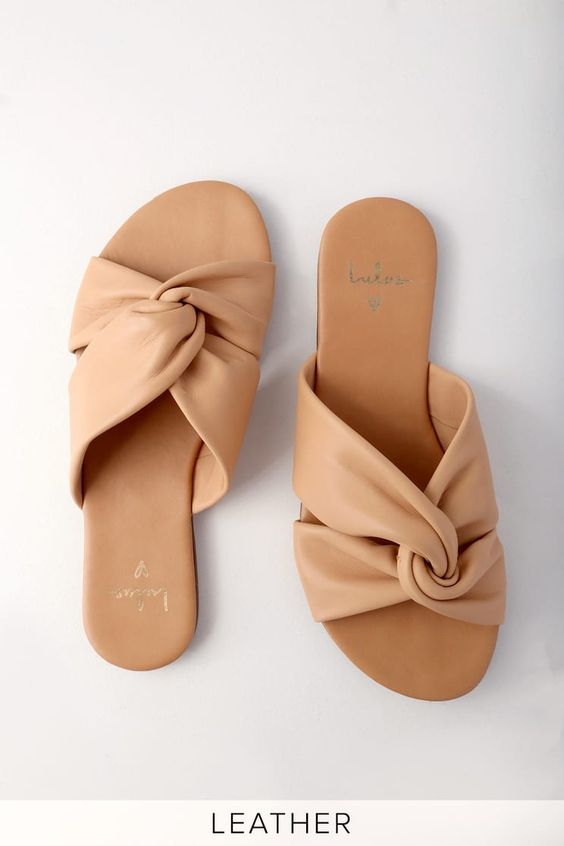 A pair of leather sandals are so comfortable to wear in the tropics region. This leather sandal has a soft, breathable, and lightweight feature which is perfect to accompany your tropic vacation!
Sun hat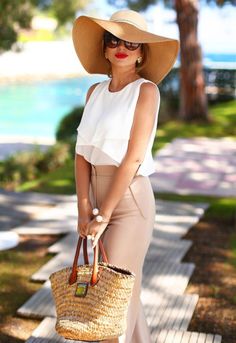 More than a style of wearing a sun hat! When the sun upon us, this sun hat can protect us from the extra heat summer days!
Straw bag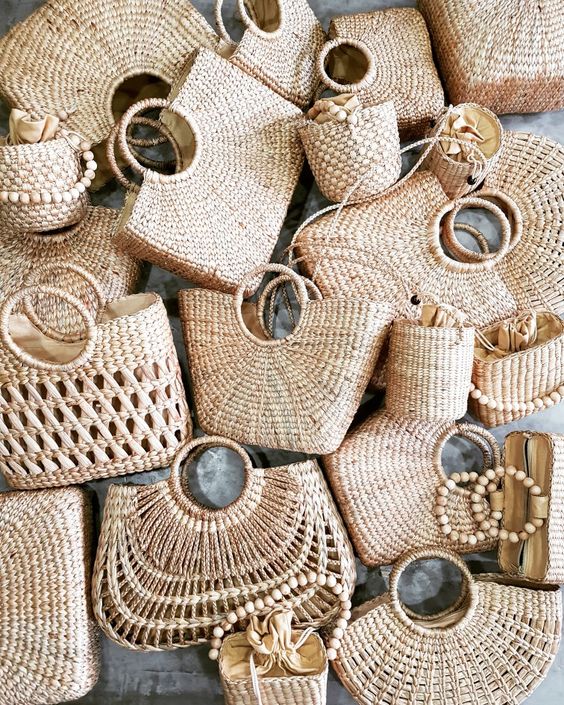 Are you looking for the right bag to accompany your tropics vacation? All straw bags can be your best option! Showing the natural fiber and textures makes this bag really good to accompany your laidback outfit in the tropic region!
Sunglasses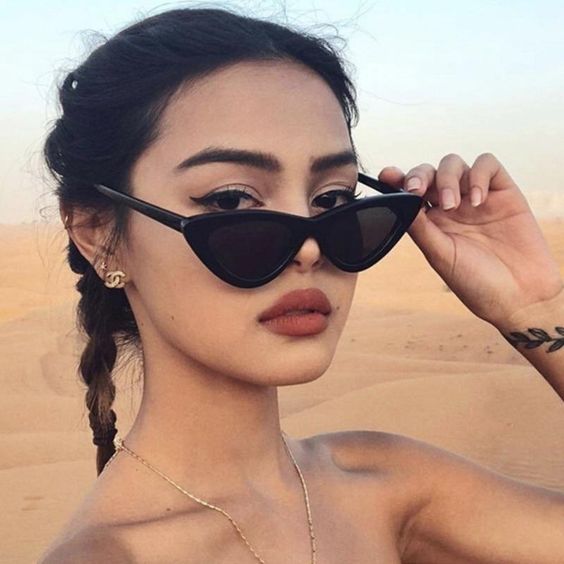 Sunglasses are equally important to style our appearance and a necessary item to protect our eyes against the sun's UV rays. There are various sunglasses styles available we can choose that suit us the most. The eye cat sunglasses that have been featured in the picture above also can be our preference to combine with our tropical outfit style!
Girls, after summarizing tropical outfit ideas above and its accessories, is there any outfit that could define your tropical outfit style? We hope you enjoy our outfit preferences for a warm-climate vacation, have a nice day everyone!