Who's agrees with me that using a face mask one of the easiest ways to do self-care? Even you can do this activity at home in your spare time. Besides can make you feel calm, using a face mask can also take care of your skin too. Isn't it very interesting? One thing can have two benefits at the same time which is great for you who don't like to waste the time.
There are a lot of benefits that you can feel if you use a face mask regularly! Like reducing acne, preventing acne, removing dark spots, brightening your skin, and many more. But, you have to be careful when choosing the mask because it can make your skin get worst over make it healthy. So, you have to know the type of mask that is suitable for your skin type.
Every mask type has a different texture and ingredients. So, don't hurry if you are still don't know and new at this! You have to do a lot of research before buying this skincare. Okay, this topic will be suited for you who still finding the right mask based on your skin type!
9 Types of Face Masks Based on Your Skin Type
1. Clay Mask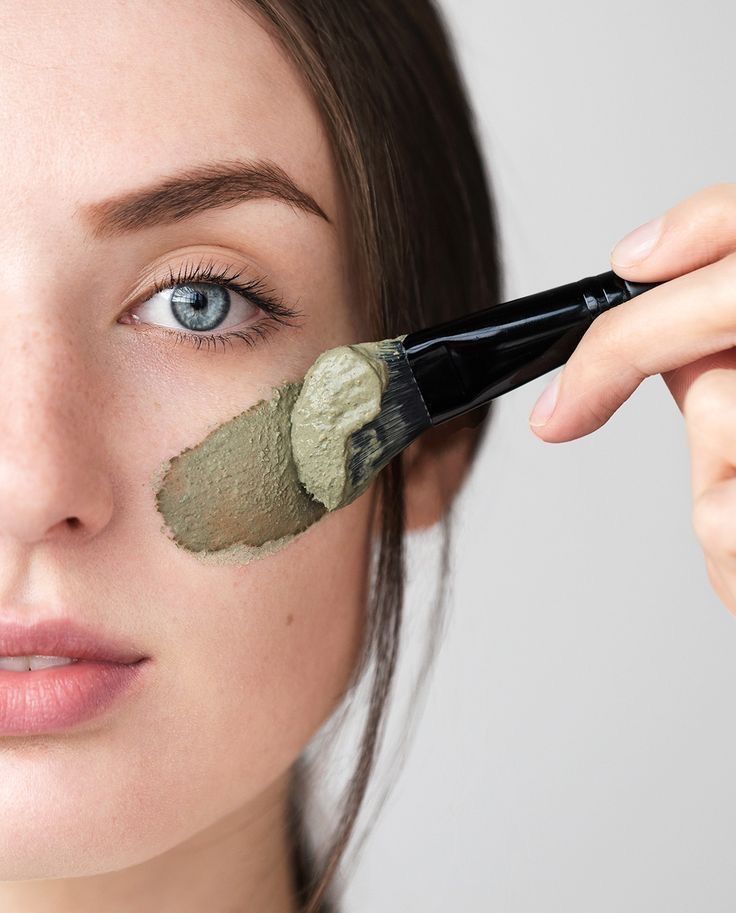 First, let us introduce you to the clay mask! As the name of this mask, clay mask has the based ingredient clay which has a mineral inside that is good for your skin. Not only clay, this mask also has bentonite and kaolin ingredients. I guess bentonite and kaolin is an ingredient that lack people know. So, we will tell you about it!
Bentonite has the function to accelerate blood circulation, preventing acne, soften the skin, and absorb dirt in the pores. Meanwhile, bentonite is a softener to absorb the dirt that is stuck in your pores. As we can see from the function, of course, a clay mask is meant for people that have a problem with oily and acne.
To wear this clay mask is so easy! You just have to make sure your skin is clean by washing your face. After that, dry it with a towel or anything that can absorb water on your skin. Then, apply it all over your face. Furthermore, wait until the mask is dry or around 15 minutes until 20 minutes. When the mask was already dry, you can continue to cleanse it with a wet sponge or rinse it with warm water.
Use this mask 1-2 times a week because it can make your skin drier. And we don't really recommend this kind of mask for people with dry skin and sensitive skin that will cause your skin to get drier or even irritated.
2. Sheet Mask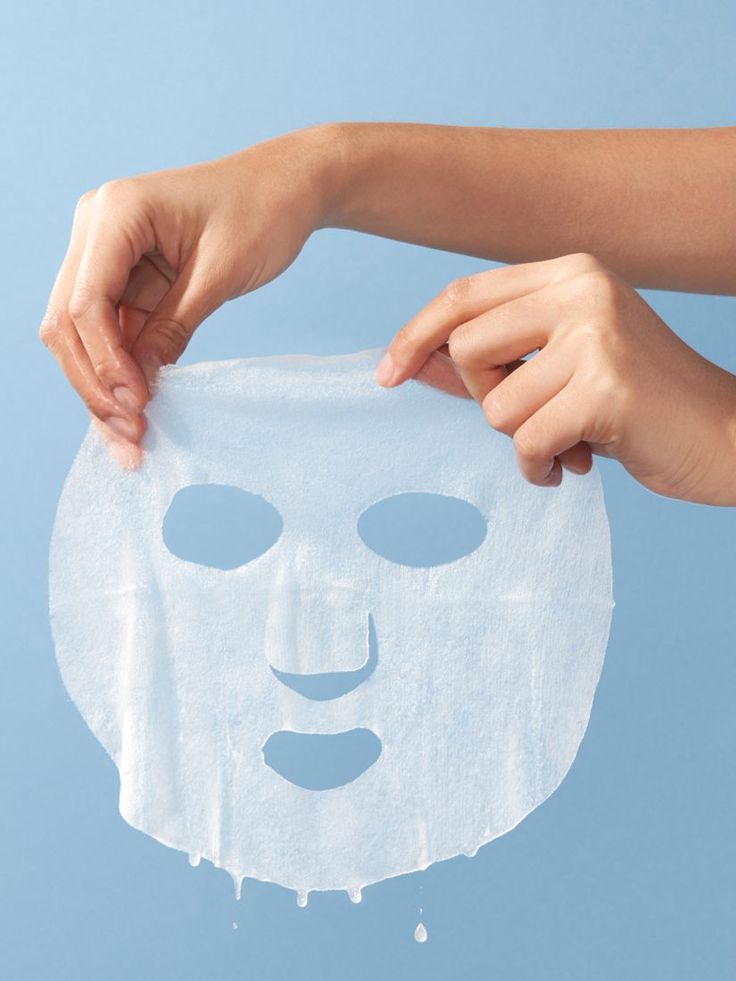 Next, we have a sheet mask which is the most favorite and popular mask. How did this mask become so very famous? If you have that question, we will answer it! It is because sheet masks are suited for every skin type, even if your skin is sensitive or oily. Besides that, the use of this mask is easier that any type of mask.
The sheet mask has a material similar to tissue or thin cotton. Then, it has a shape like your face so making it easy to apply. Furthermore, the sheet mask has a lot of variants that you can adjust to your skin's needs. We suggest you wear this mask at night after doing all your skincare steps and use it for around 10-15 minutes.
The advantage of this mask is you don't need to wash your face after you use it. Wait until the serum absorbs into your skin. You can also massage your skin using your fingers or face roller while waiting for the serum to absorb. And you can see the result that your skin will be soothed and cool!
3. Peel Off Mask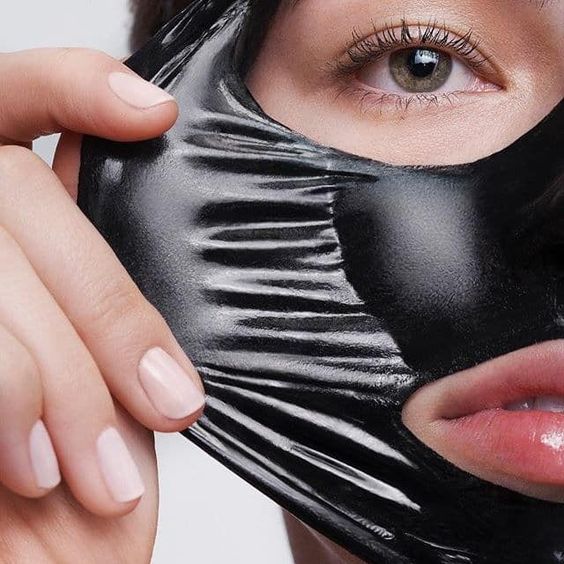 The third mask that we will share with you is peel-off. Peel off mask is a mask that can be used to lift the comedo in your pores. But not all kinds of comedo can be cleansed by this mask. Besides that, you can also use a peel-off mask to lift the dirt or dead skin on your skin so your next skincare can work well.
Usually, this mask can find in gel or cream texture. This mask will get drier in a few minutes after you apply it to your face. When the mask gets dry the texture will become elastic like rubber. Then, you just have to peel the mask to clean it. Even though this mask is made from natural ingredients, but people with sensitive skin can't use this mask. Because it can make skin irritation when peeling the mask.
4. DIY Mask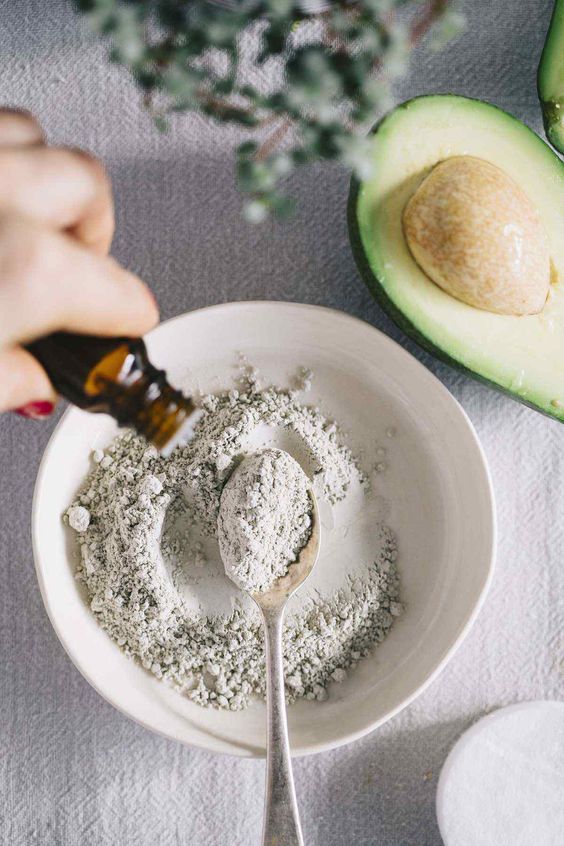 If you feeling afraid of using a mask, maybe you should try the DIY mask. Because you make this mask by yourself that you can adjust the ingredients to your skin. Therefore, we highly recommend this mask for people that has a problem with sensitive skin. Before making the mask, you have to research the ingredients first.
Be sure all the stuff and your hand are hygienic when processing the mask. Because if it doesn't, your skin will get a breakout or even worst. Also, you need to follow the instruction to make the right DIY mask. Don't worry, make a DIY mask won't be hard. Moreover, the advantage of this mask doesn't use alcohol, perfume, or any chemical ingredients which don't have bad side effects.
The ingredient that you can try is a tomato, honey, rice, green tea, or chocolate. Then, you can apply the mask to the whole of your face and wait until you feel it absorb or dry. Furthermore, don't forget to rinse it with warm water. So, isn't this DIY mask already solve your problem?
5. Mud Mask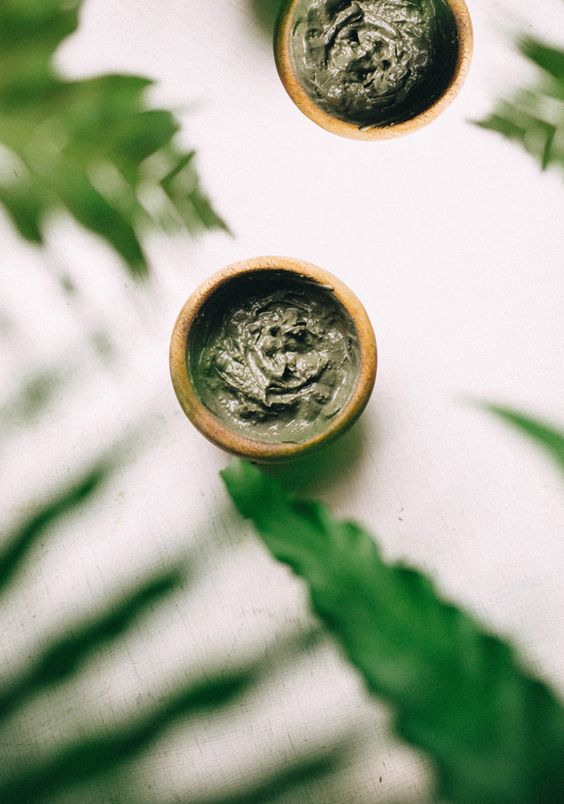 For some people will be hard to know the difference between clay masks and mud masks. Okay, let's talk about the difference. Even though it has a similar texture, but mud mask has a lot of minerals because it is made from volcanic ash mud or sea mud. So, this mask is safe for every skin type even for you who have sensitive and dry skin.
The function of a mud mask is to accelerate blood circulation, hydrate the skin, lift the dirt in your pores, and refresh the skin. That's why this mask is perfect if you have a problem with acne, dry, and dull skin. Wear this mask 2-3 times a week to prevent make your skin gets drier and use warm water to rinse the mask, then you can feel the result!
6. Wash Off Mask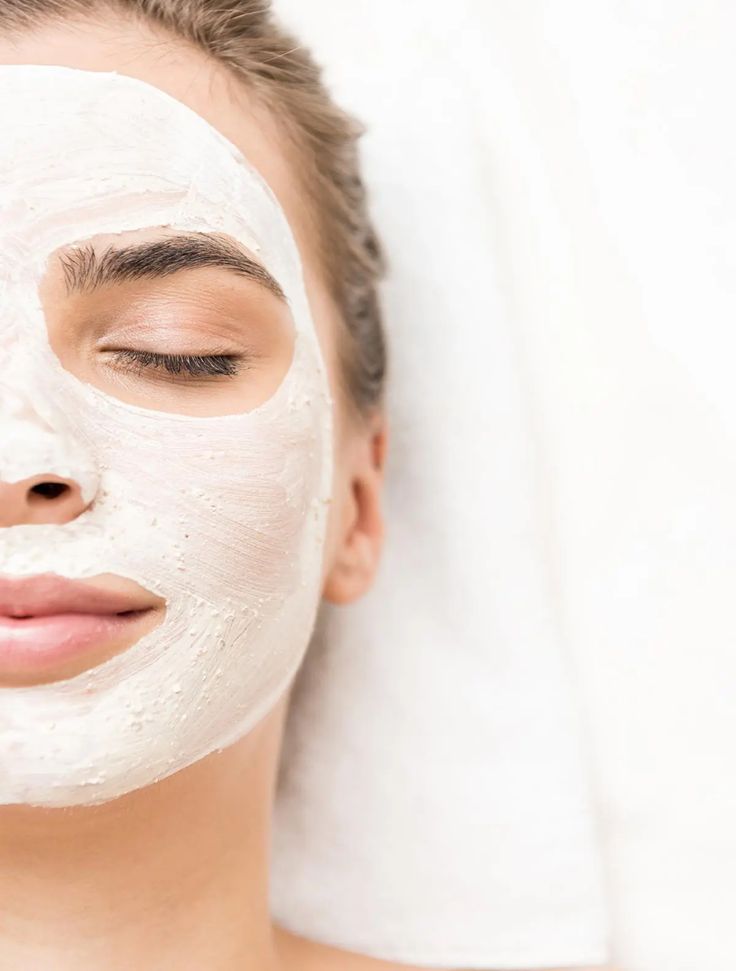 I guess the first type of mask that you know is wash off mask. Am I right? Of course, because a lot of beauty stores sell wash-off masks. You can find the wash-off mask in the form of gel, powder, or cream that need to be mixed with water. Furthermore, you just have to apply the mask to your face and leave it until it is dry. Then, rinse with warm water.
The wash-off mask has a lot of ingredients, so you can choose which kind of wash-off mask that suitable for your skin problem. If you are still confused and a beginner in the world of masks, we will guide you by giving some explanations.
Use tea tree, green tea, or tomato to fight the acne on your skin. Then, choose sulfur, egg white, and charcoal if you have a problem with oil. Next, shea butter, cucumber, rose, and aloe vera will be great if your skin type is dry and sensitive. So, which type of wash-off mask are you?
7. Sleeping Mask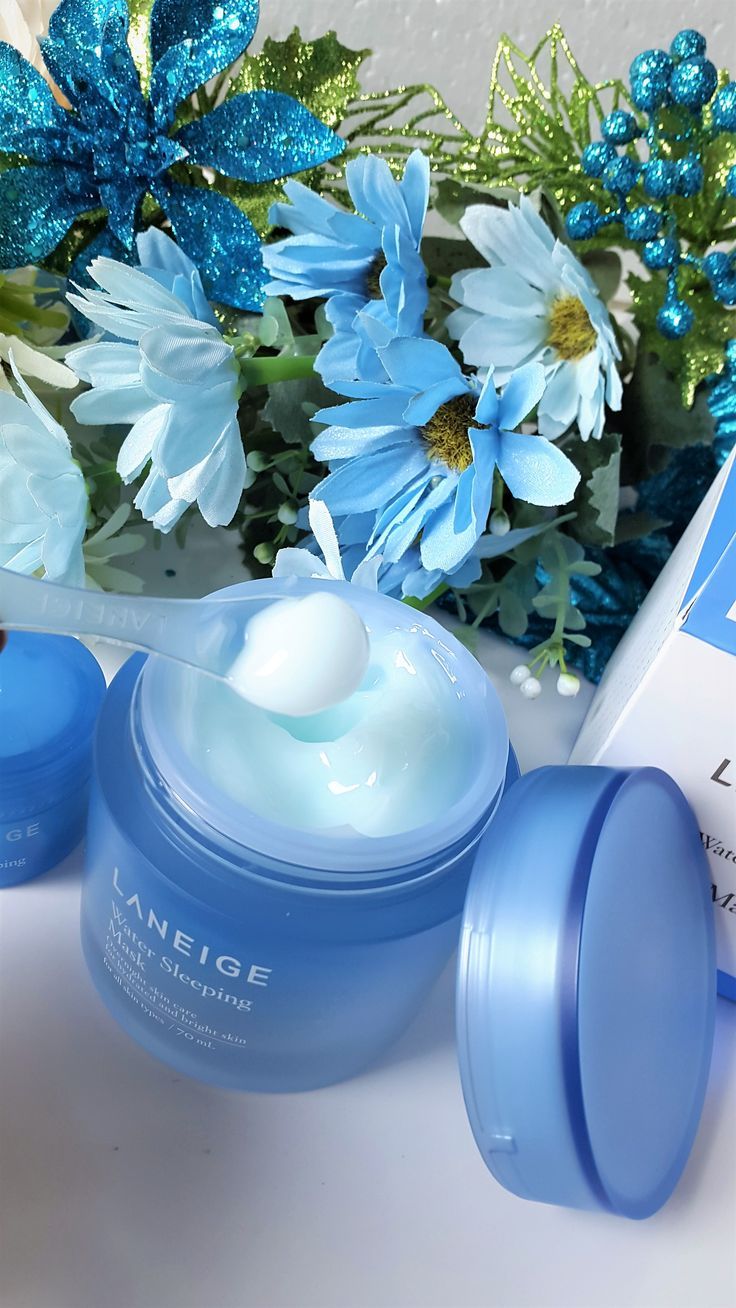 Now, let's talk about the sleeping mask! Use this mask when you need extra hydration like in the cold weather or when you feel your skin is dry and tired. From the name of this mask, I think you already know this mask is used before you go to sleep. The texture that's made from gel or cream can make it easier to apply the product.
People usually use a sleeping mask for the regeneration of the skin, giving hydration, and fixing the skin barrier. Furthermore, it can be used for any skin type, especially for those who have redness, dryness, and wrinkles. Just wear the mask after finishing your skincare routine, I mean when you already use your moisturizer. Then, leave it overnight and cleanse it in the morning. Wear it for 1-2 times a week and see how it makes your skin healthy, plump, and glowing!
8. Exfoliating Mask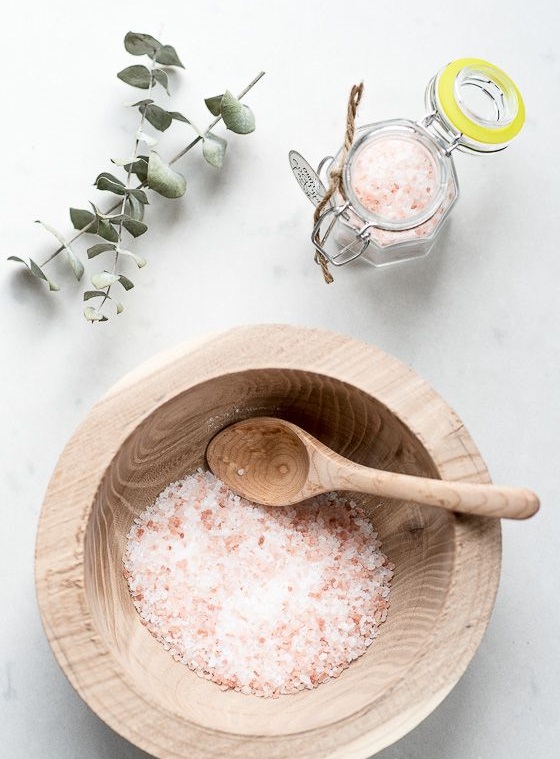 Having a dull skin? Have you ever tried to wear an exfoliating mask? Okay, if you still not use this mask yet, you must try it right now to fight your dull skin! The exfoliating mask has two types there are physical and chemical. So, what's the difference between both them? The answer is so simple, of course, the texture!
Physical exfoliating masks usually use sea salt or sugar as the ingredients to lift the dead skin cells. Meanwhile, chemical exfoliating masks use chemical ingredients such as AHA or BHA. Make sure you wear this mask only once a week because it can give a dry feel after using the mask. And if you choose physical exfoliating, you have to rub your face slowly and gently to avoid skin barrier damage.
If your skin is dry to sensitive, after using this mask, we suggest you apply moisturizer or something that can soothe the skin. Because if you leave your skin dry, maybe your skin will get a breakout and the worst is irritation.
9. Gel Mask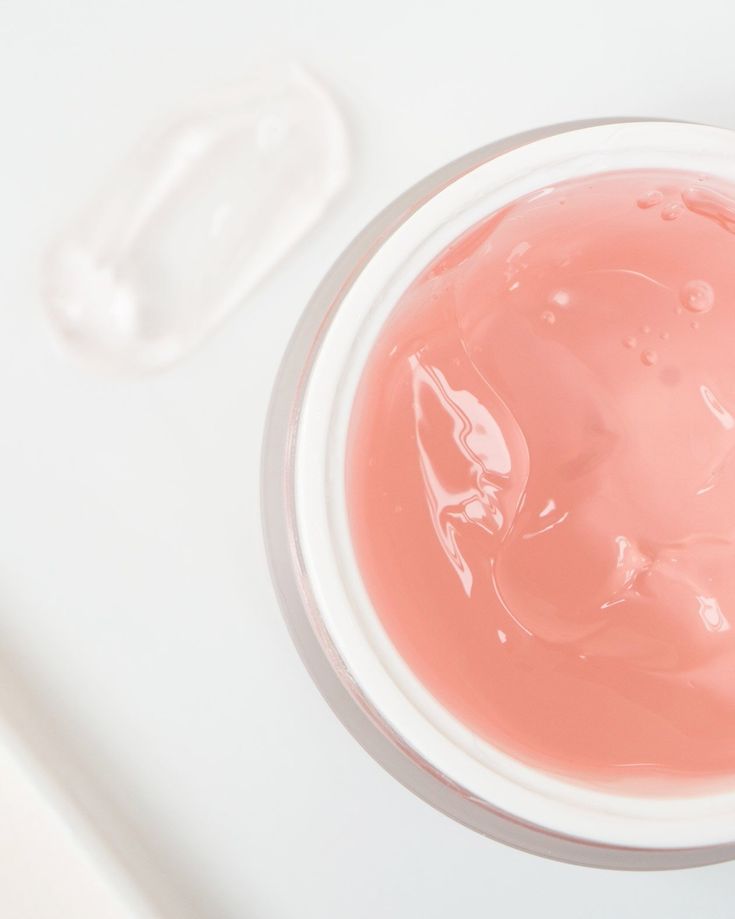 The last type of mask that we will discuss is a gel mask! The gel mask is a mask that has a gel texture that concentrates to give hydration and soothe the skin. Therefore, if your skin tends to dry or be sensitive, this mask can be the best choice! But don't worry, even though your skin is oily, you still can use this gel mask!
A gel mask often has antioxidant and collagen ingredients. As you know, an antioxidant is great to protect your skin from UV light, brighten your skin, soothe skin, prevent wrinkles, control oil production, and reduce dark spots. Meanwhile, collagen is perfect to smooth the skin, increase skin elasticity, preventing premature aging, reduce acne, remove the dark spot, and give hydration to the skin.
Apply this mask as much as possible, then wait until it absorbs into the skin or for 10 minutes until 15 minutes. Don't wait until this mask is dry, because it won't get dry! To make it easy, you can cleanse the mask by removing it first with a spatula or your brush mask. Furthermore, you may rinse your face with warm water. Believe me, you will get a cooling and calm sensation after using this mask!
Okay, we already turn to the end of this topic! So, which type of mask that suitable for your skin? I guess you've done find your mask! Now, you can buy the mask and take care of your skin without feeling doubt anymore. Hope you like this topic about getting to know more about face masks or 9 types of face masks for your skin.