If you watch or follow Grammy awards, you will see many artists with iconic makeup or outfit. This can be one inspiration for you who feel clueless to do your makeup or mixing and match your outfit. Of many iconic looks, there's the most iconic makeup from Olivia Rodrigo. Her makeup looks simple but can give you elegant vibes.
This kind of makeup that you can wear for attending a party or any formal occasion because this makeup will suitable for any outfit that you want to wear. Not only for special occasions, but you can also use this makeup daily. Isn't it very useful, right?
You don't have to worry it will be hard to achieve. Because at this time, we will give you an easy and simple tutorial that you can follow. Also, this tutorial can be followed by people who are still a beginner at makeup. So, are you feeling excited about this makeup inspired? Okay, without any for the do, let's get a jump to the tutorial.
Easy and Simple Ways to Look Like Olivia Rodrigo
1. Use Clear or Brown Contact Lenses to Change Your Glasses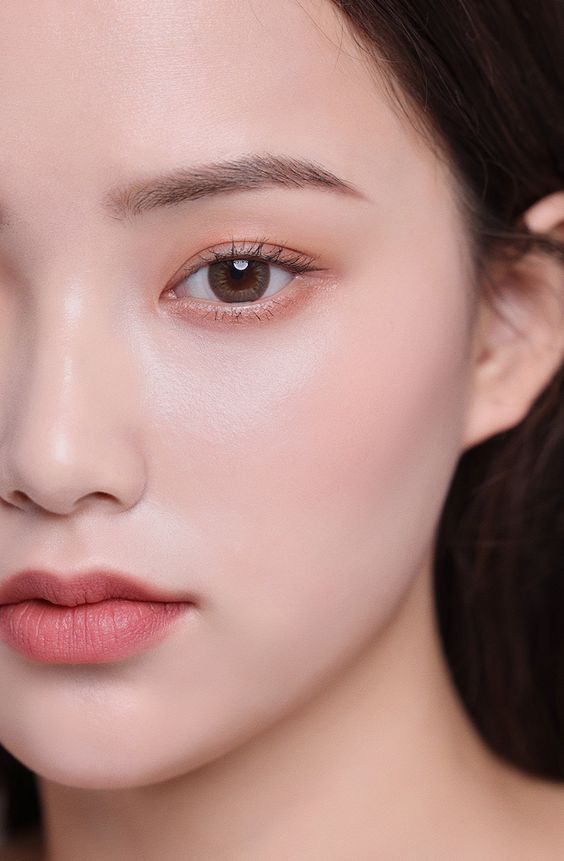 In this makeup look, you can change your glasses with contact lenses. Besides throwing your nerd look, contact lenses are very easy and simple to wear that will not disturb your moves. You can choose clear lenses or brown color lenses to get a natural look.
But for you who have sensitive eyes, you should be careful to choosing your lenses. Or if your eyes easily get irritation, it's okay to avoid using them and still use your glasses. Just prefer which can make you feel comfortable.
2. Hydrate and Prepare Your Skin with Skincare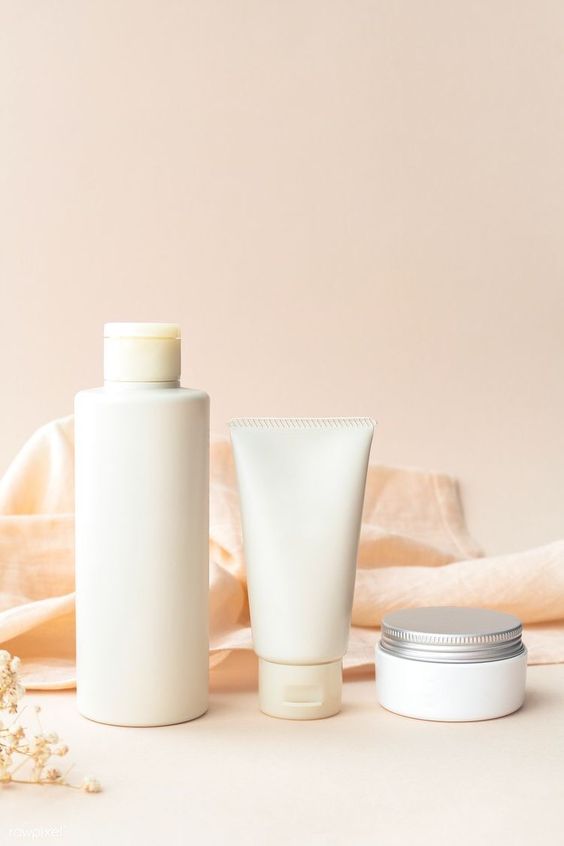 If you want to use this makeup for a party or special event, you should make sure your skin is already hydrated and well prepare before you put on makeup. Because if let your skin dry, your makeup will not stick well on your skin which can cause cakey or crack.
Not only for dry skin but for you who have oily skin, you should need it too. Maybe you can adjust and choose the right skincare based on your skin. Like you can use a light or less moisturizer, just to protect your skin from the chemical makeup.
3. Get Flawless Finish by Using the Right Primer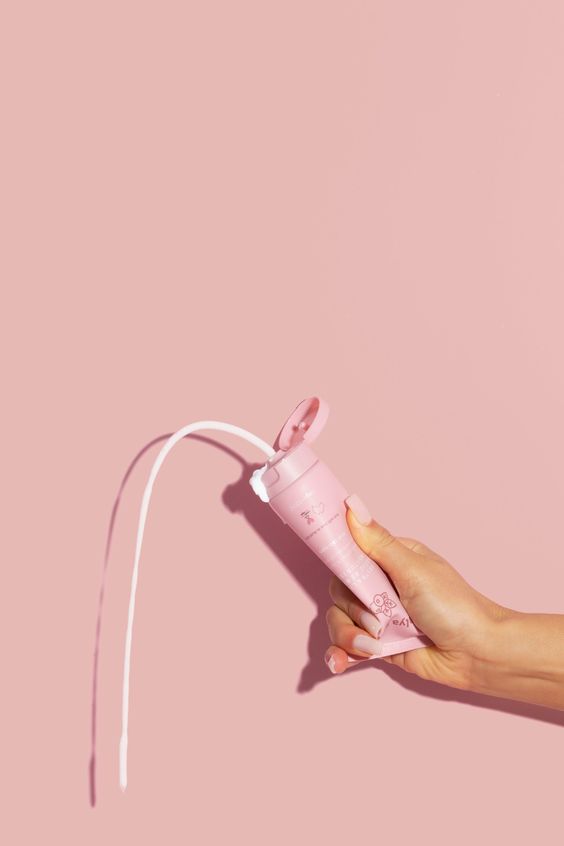 Do you know the key to having flawless makeup is primer? I know it seems not important but actually, it is. Because primer can make your makeup stick and stay on your skin very well. This is why your makeup can look flawless.
Choosing the right primer is also important. And if you are still confused to choose the right primer for you, we have a tip. The first thing that you should know is your skin type, whether is oily or dry. But if you already know your skin type, you can move on to choose primer.
For those who have oily skin, you should choose a primer that can hold the oil on your face and blur your big pores. Usually, this kind of primer has a silicone or gel texture. Next, for dry skin, you can choose primers that can hydrate your skin so your makeup will not easily get cracked. The solution is to choose a primer that has a cream texture.
4. Hide Your Imperfection with Full Coverage Complexion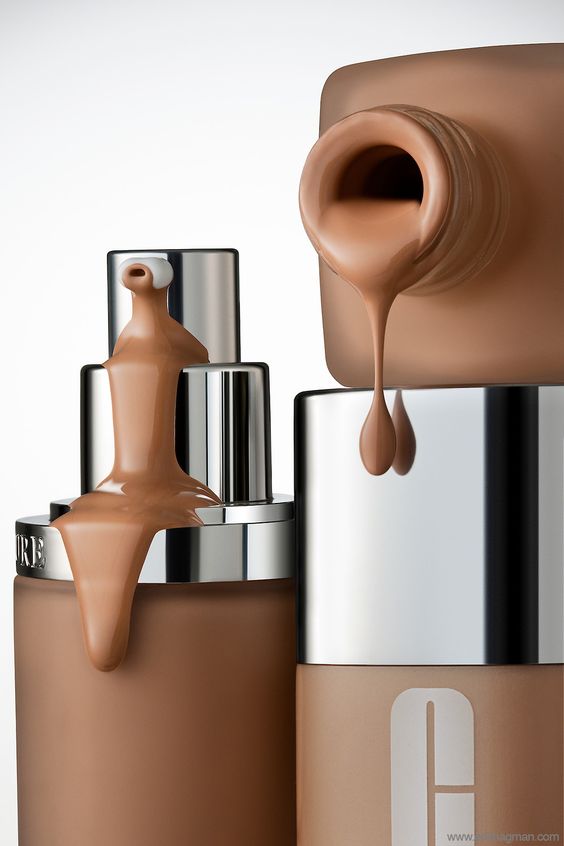 As you can see, Olivia's skin looks very flawless but still natural on this makeup. But don't worry if you have so many imperfections on your skin, you can make your skin look flawless with a full-coverage complexion.
And to make it look natural, you should choose a shade that is very similar to your skin tone. This is a tip for you who want to look natural and prevent the tacky look. Also, you can use less of the product and do layering techniques. The tools that are used for blending the product can determine your makeup finish too.
5. Concealer to Cover the Blemishes on Your Skin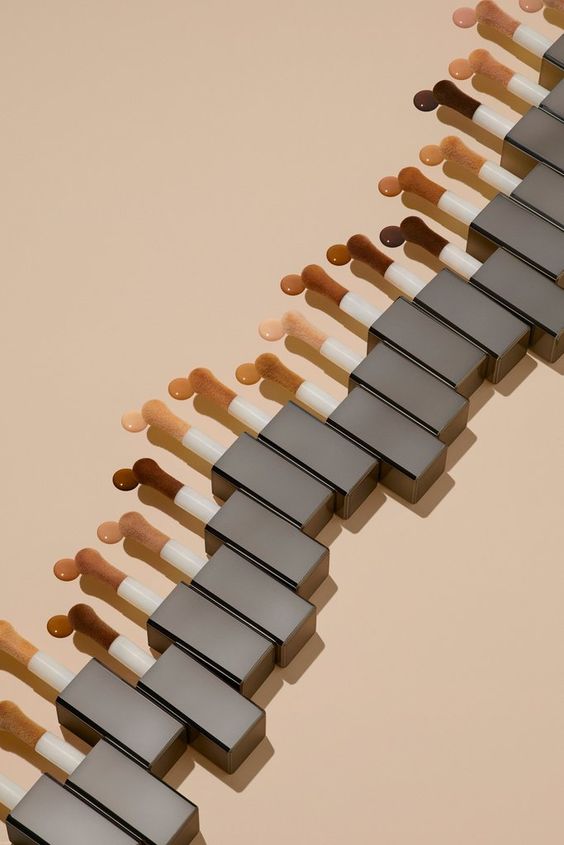 If the full coverage still can't cover your blemishes, so concealer will be your best answer! If you want to look natural, you can choose a liquid concealer. But if you need extra coverage, you can prefer cream concealer.
Put on the concealer only on the area that needs coverage like dark spots or acne. You can wait a few minutes until it is half-dry, then you can start to blend it slowly with a beauty sponge or concealer brush.
6. Set Your Base Makeup Use a Translucent Powder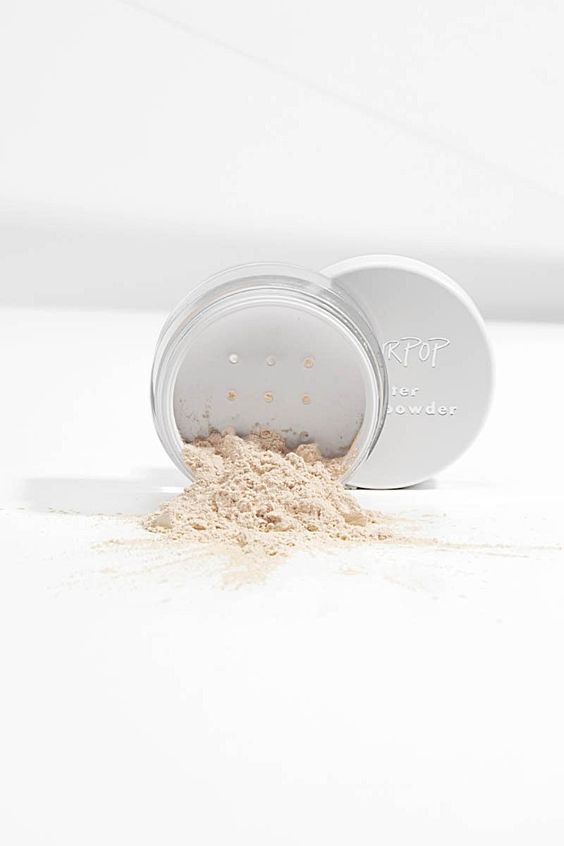 After you feel your base makeup already looks flawless like you want, you can set it with a loose powder to make sure your makeup not going anywhere. Because we want to make this makeup as natural as possible, you can choose translucent powder at this time.
For those people with oily skin, you must do the baking technique to prevent your makeup melted in the middle of the occasions. If you don't know how to do a baking technique, let me tell you! You just have to put on a lot of powder on the area that easy to get oil and wait for a few minutes. Furthermore, if you feel it's already set, you can blend it with a powder brush.
7. Light Contour Just to Bring Back Your Face Dimensions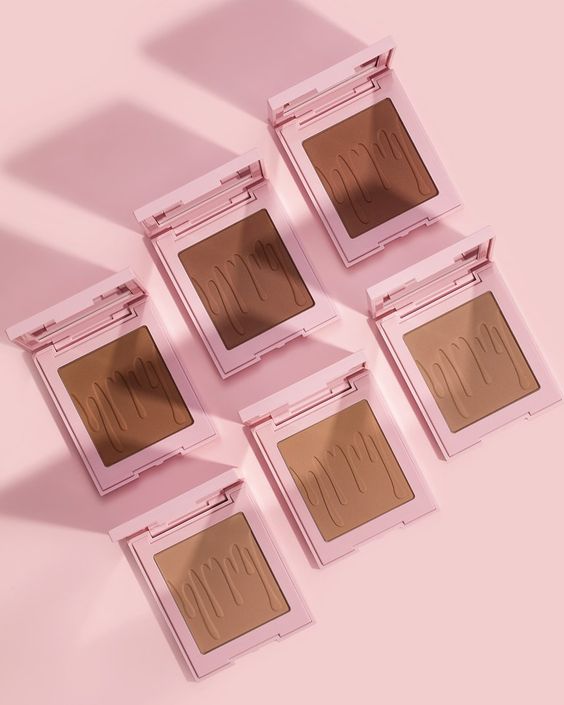 In this makeup look, Olivia doesn't show her contour. But if you need to bring back your face dimensions, maybe you can try to put less of the product. You should choose a shade that is not far away from your skin tone to prevent looking too much.
Use a large contour brush to put on your contour and apply it under your cheekbone, jawline, hairline, and the last on your nose. Make sure that you blend the contour well until there's no harsh line to get the natural contour look.
8. Seem Less Blushy Cheek with Pink Color Blush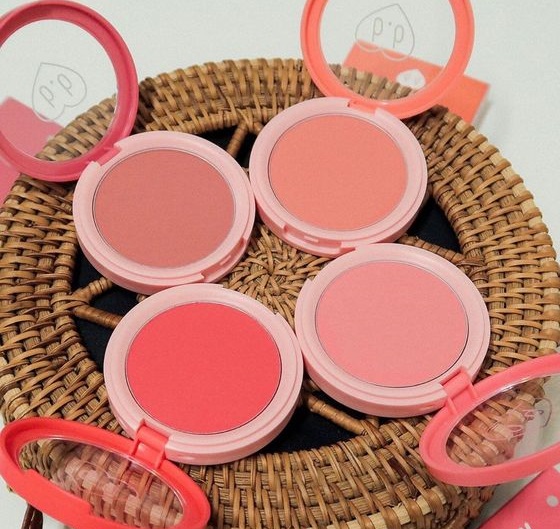 Not only contour, but Olivia also wear a seem less blush. I know what you thinking about seems less blush. So, let me explain it to you. People use blush for some purpose like to make their face look cute, fresh, or sweet. And for this makeup, the purpose of wearing blush is just to make sure your face looks fresher.
The color of blush also determines your face look. So, we recommend you choose a pink color as your blush. You can apply blush only on the apple of your cheek and make sure you wear less product.
9. Feathered Brows Shape to Look Natural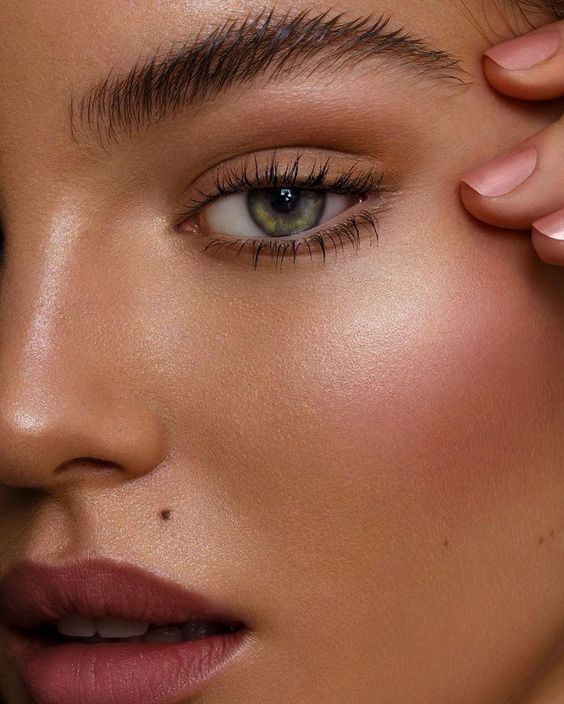 Olivia uses a feathered brows shape to make her face still look natural. You know natural brows shape is very important to balance the eye makeup. Because on this makeup we're gonna use attractive and colorful eyeshadow, so we should make sure other aspects like base makeup and brows look natural.
If you think getting feathered brows shape is hard, you're wrong, girls! You just have to brush up your brows with a spoolie brush. Then, you can use brow mascara to bring up your hair brows. Furthermore, you can continue to fill in the blank space using an eyebrows pencil that has the same color as your hair. Don't forget to tidy up your brows shape with concealer to make it look neater.
10. Silver and Purple Color for the Eyeshadow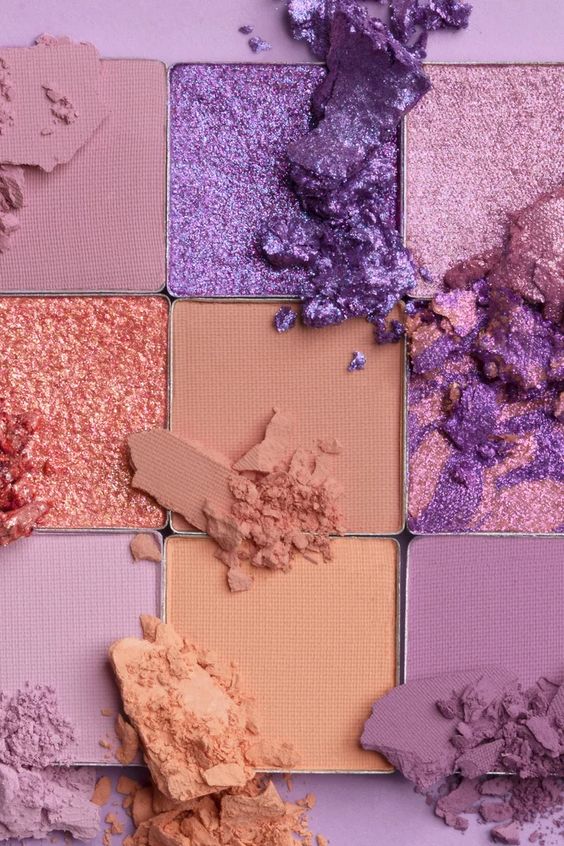 Now we turn to the important step of this makeup. Yes, you're right! Eye Makeup! You know this makeup looks iconic because of the eye makeup. The purple and silver color that Olivia choose make her eyes look stunning.
To get this eye makeup is very easy, you just have to put on the light purple to your crease and lower eyes. Then, you can continue using dark purple on your eyelid, and blend all the eyeshadow until there's no harsh line. Furthermore, you can use silver color for your inner corner. And the eyeshadow is done!
11. Choose Cat Wing Eyeliner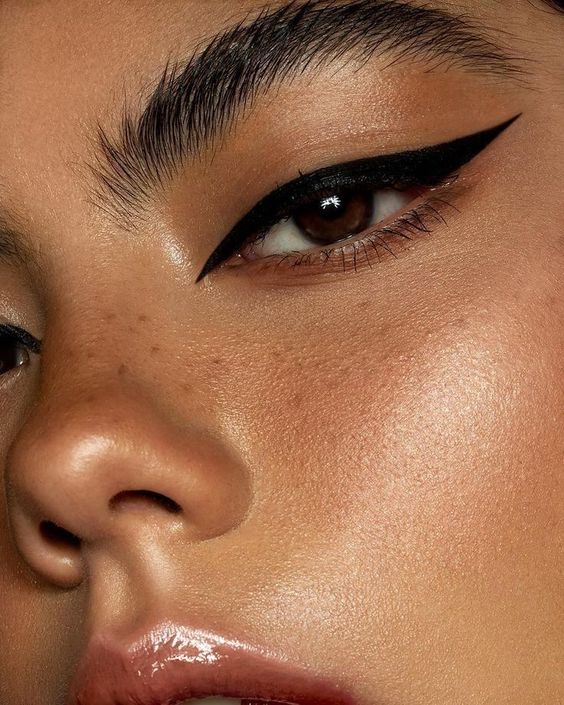 For Western girls, the right type of eyeliner for them is cat eyeliner which can give sexy vibes. Besides that, cat wing eyeliner can make their eyes look sharp and long. Therefore, for this makeup Olivia choose cat wing eyeliner.
Maybe you think making cat wing eyeliner is hard, but you just have to be focused while making this wing eyeliner. First, you should choose black eyeliner that has a small tip end that can make it easy to draw the liner. Then, you can start drawing the line from your inner corner to your outer corner. At the end of the eye, you can draw a high and sharp line.
12. Natural Shape of False Lashes to Finish Your Eye Makeup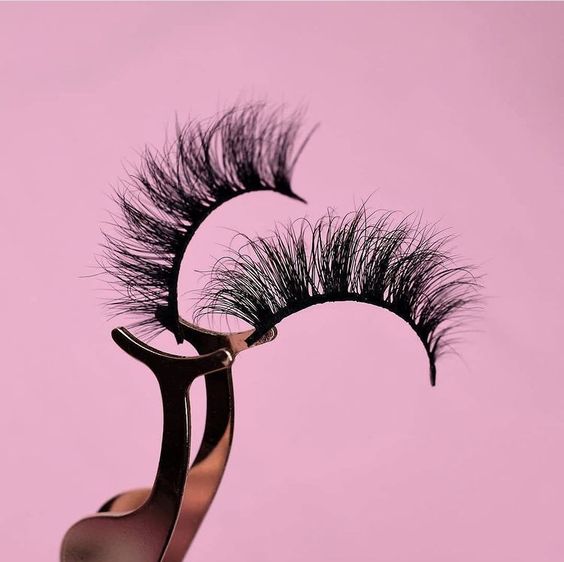 You can finish this eye makeup with the touch of false lashes. The use of false lashes can make your eye makeup look balanced and stunning. But remember to choose the natural shape to prevent the tacky look.
Before you put on the false lashes, you can curl your lashes first with an eyelash curler. For this step, you should do it carefully to not hurt your eyes. Then, you can continue by applying mascara to the upper and lower lashes. Furthermore, you can use natural shape false lashes for your eyes. And voila, your eye makeup is done.
13. Get the Natural Glow with Highlighter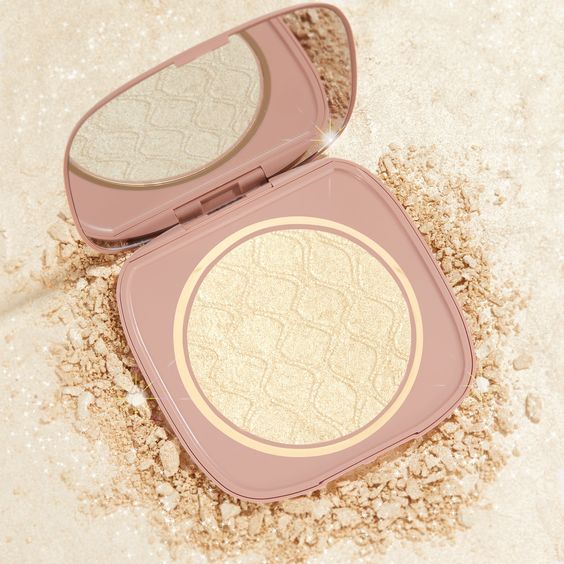 As you know this makeup is prefer the natural look for the base makeup. That's why this makeup is very good for you who are still learning about makeup and feel not confident with bold makeup. Besides blush and contour, you should use a less highlighter just to make your skin look healthy and give the dimension.
Choose the shade of highlighter based on your skin tone. If you are still confused, we will give you a tip. For people with light skin, you can prefer champagne color for the highlighter. Next, if you have dark skin, we recommend you choose a gold color highlighter. And last, for pink undertone skin, a rose highlighter will be a great choice for you!
14. Nude Color for the Lipstick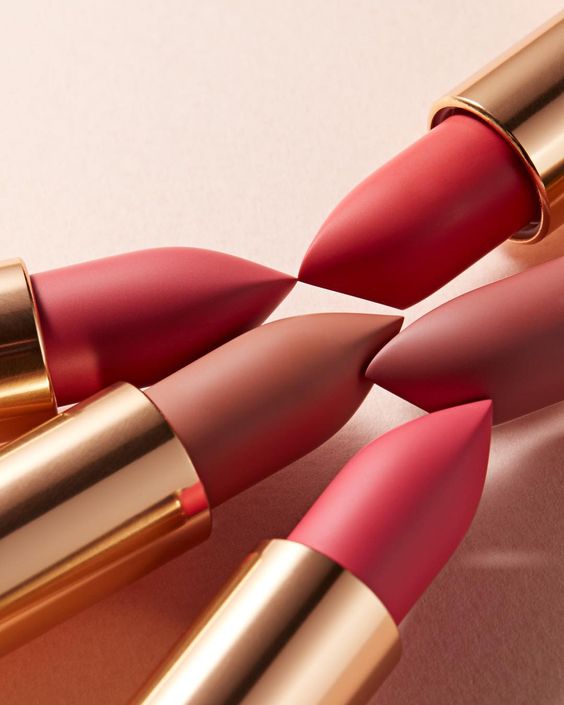 For the lipstick, you can choose nude color lipstick. Because it's a safe color that can balance your eyeshadow color. But if you dare enough, you can wear dark color lipstick like mauve or purple color. Olivia also chooses full lips to support the elegant and sexy vibes.
Before applying the lipstick, you can use concealer to conceal the dark lines on your lips. Blend it until it looks natural and you can start using lipstick all over your lips. This is optional, you can shape and make your lips neater with concealer.
15. Lock All Your Makeup by Using Setting Spray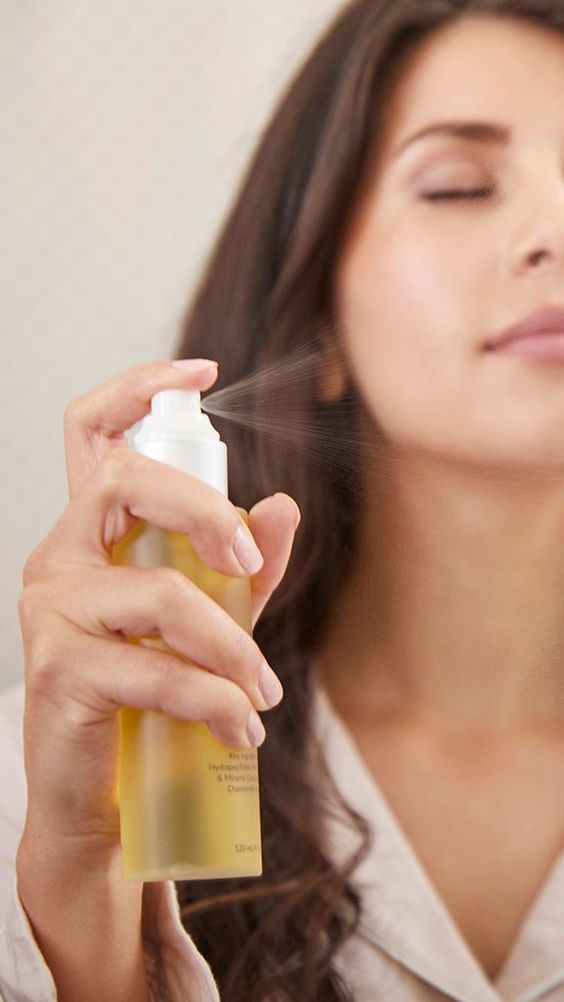 Last but not least, you can use a setting spray to lock all of your makeup. By wearing setting spray, I'm sure your makeup will stay all day even if you've been sweating. Not only that, this can be one of your effort to prevent your makeup get crack and cakey.
That's why you should choose the right setting spray based on your skin type. If you have dry skin, you can prefer a dewy finish setting spray that can hydrate your skin. Furthermore, for you who have oily skin, you can choose a matte finish setting spray which is good for holding the oil on your face.
Now your makeup is finished! Look how stunning and elegant you are right now! This makeup is very suitable for any skin type even if it chooses a light and attractive color. Now, you're ready for attending any special occasion with this makeup. Also, you don't have to confuse about choosing your outfit because this makeup will match any outfit that you wear.
I think that's all about the tutorial. Isn't it easy to look like Olivia Rodrigo at the Grammy awards 2022? Even if you are still a beginner, you can follow this tutorial easily, and will not look tacky. So, I hope you can get the inspiration and enjoy this steal the look Olivia Rodrigo at Grammy awards 2022.