Drufashion.com – Who loves to enroll in scouting since elementary school? There are lots of fun outdoor activities that build up self-confidence, gather with others. It's such a good activity to do some exploration to grow together and learning the process. Remember when you are being a scout boy or scout girl. Wearing your cargo pants with a t-shirt and your boots. We have a camp with our friends and singing in front of the bonfire. What a memory to remember!
When we grow up, we missed our childhood memories. Well, actually we can do something fun right now. Camping in the summer season with friends is a great idea! Alright, when you have a decision about going camping this summer. Now, something that you need to prepare very well is the outfits! We don't want you to go wrong getting cold on the summer camp night and also we don't want you to look in a jumbled winter outfit look. With the proper tips on choosing summer camp outfit ideas, you will find yourself feel confident without sacrificing the comfortable outfit! Here we have 7 ideas of what to wear for camping, this could be a solution to find summer camp outfits for men. Let's dig in!
Warm and comfortable leather vest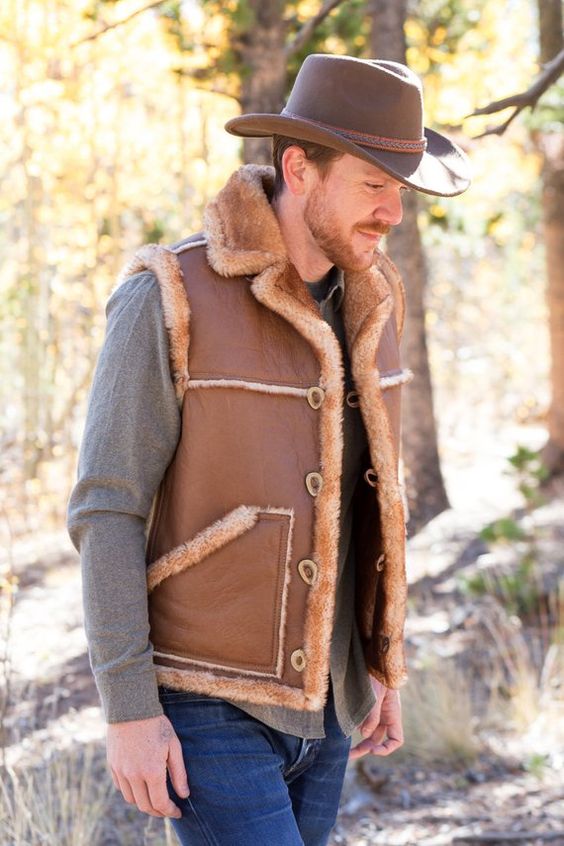 The first camp outfit idea you can follow the style for this summer is a cowboy look. There is nothing wrong to have this style for a summer camp! You can wear your jeans and then combine them with a sweatshirt and mix them with a leather vest. The soft leather outside of the vest will make you free from the strong wind that will chase your body. The warm feature inside is made from fluffy wool. In addition, the cowboy hat can be worn to state your look! For the footwear selection, you can wear a pair of leather boots. Now, you are ready to go on the summer camp without being cold!
Shearling jacket summer camp outfit idea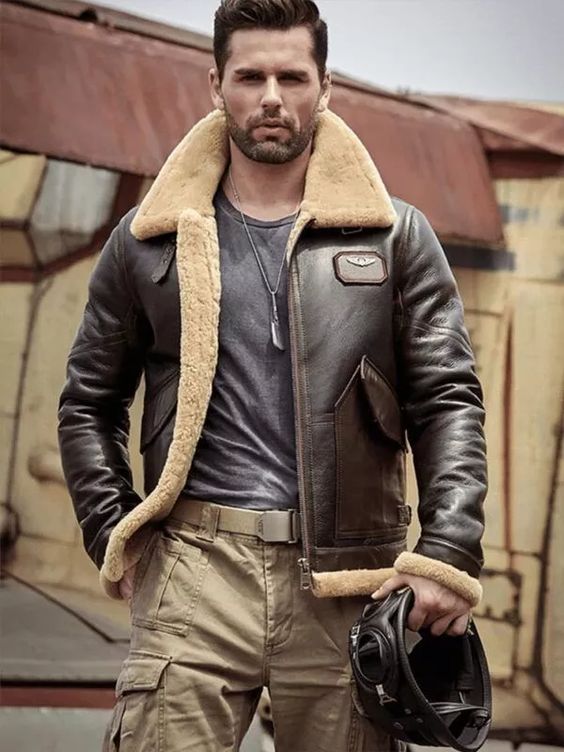 The leather component of this shearling jacket makes this perfect for trekking for many hours. In the summer season, this jacket will protect you from the heat of the sun. Then when the rain suddenly comes, this leather jacket will keep warm you up. The outfit that is good for warm or cold weather is what you need to go for a camp. Guys, you can simply wear the comfortable tee inside, for the bottom outfit, the cargo pants with a lot of pockets can be chosen. This mix and match outfit is super comfortable and trendy both at the same time! So, you can go to a camp with this awesome outfit idea!
Breathable long sleeve shirt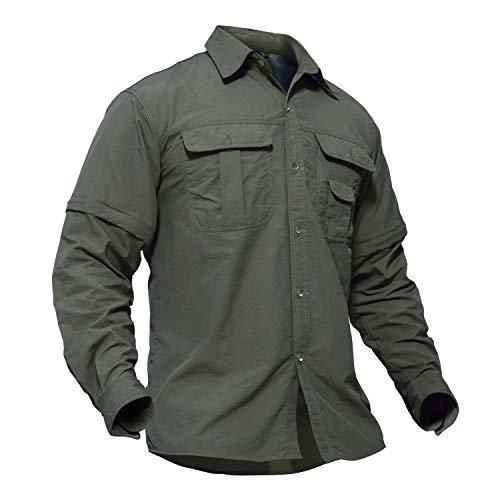 When we are searching for the outdoor outfit idea, we need something functional that fits with any weather outside. Considering the humid weather of the summer season, we need the breathable and lightweight feature. For instance, this green breathable shirt is perfect to accompany your outdoor activities for such a camp. This shirt is also quick to dry, so when you are sweating the natural fabric from this shirt will take away the wet. In addition, the earthy green color really suits you for enjoying the summer camp or trekking event. You will not get worried to have mud on your shirt with this color. As a result, your journey will be so much fun and remove all worries on your mind.
Comfortable summer camp outfit idea with a stretch tee and short pants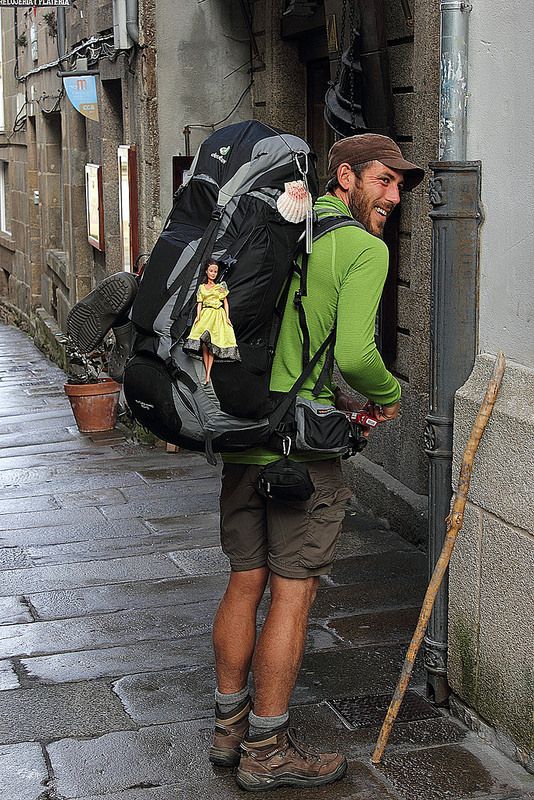 With the sun upon us and the warm weather of the summer season makes we need comfortable lightweight outfits. So, guys, you can wear casual summer shorts or such cargo short pants, and then pairing it up with a stretch tee. For the color tone, we can balance the cargo color tone with a green stretch tee, it looks perfect together! In addition, you can wear a hat to avoid the blazing hot sun when you have a trek. For the shoe option, you can definitely wear a pair of boots. Don't forget to bring your backpacker bag.
Trendy summer camp outfit idea!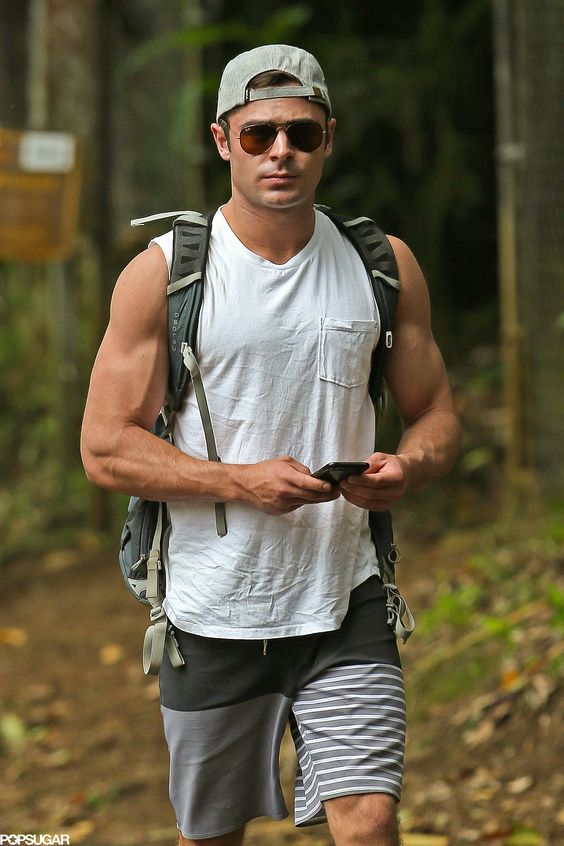 Did you have a summer vacation yet? If not, you can follow the fun outdoor activity. We are entering the peak of the summer season, and guess what? We need something lightweight to comfy our journey. Walking outside to go to a camp with friends to enjoy summertime is indeed fun. So, right now, you need to prepare and pack some essentials summer outfit ideas in your bag.
Finally, choose a trendy casual summer look that gives you a plus warm-weather outfit essential idea! For such in the picture above, you can simply wear the quirky summer shorts that have an elastic waistband, it will give you super comfort. In addition, the sleeveless white tee is super breathable, so your skin will breathe well walking under the excessive hot sun! Lifted up your casual summer camp outfit look by wearing sunglasses and a hat! Besides giving you super comfort, these matching outfits successfully show your athleisure body. Do you fall in love with this casual summer camp outfit idea?
Summer camp outfit ideas beyond casual clothing items!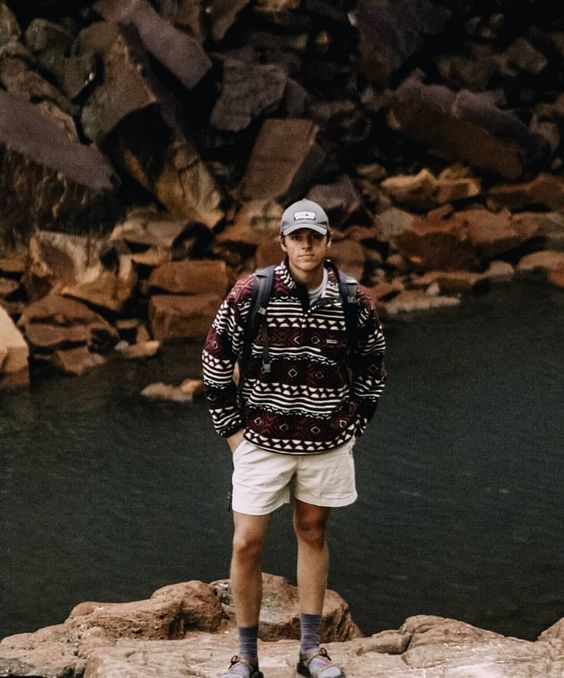 When you are nearly close to the summer vacation plan, and you don't have any idea what to wear for camping. You can literally go with some casual outfits in your basic wardrobe essentials! You can go with your plain tee and shorts on the first based. And then, layer it up with a comfortable printed jacket. For the footwear items, you can choose comfortable mountain sandals type. If you're feet still feel cold during trekking time, you can wear a pair of socks. To compliment your look, wearing a hat can be sweetened and wrap up your casual look chic!
Perfect color and layering concept for summer camp!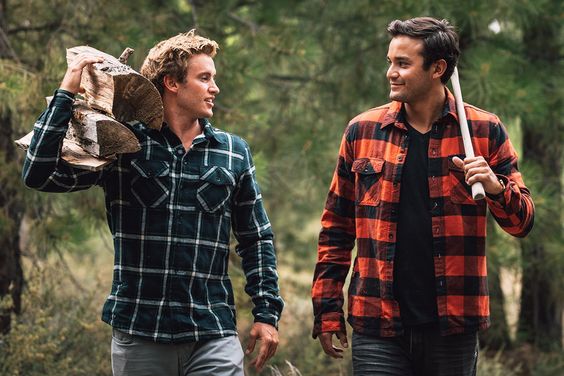 Are you looking for a trendy look that suits to accompany your look for summer camp this year? With a lot of suns that have received by the earth in the summer season. We need a perfect layering concept to comfy your journey! There is nothing wrong to start the outfit project with jeans at the base, and then fitting up with your casual tee. In addition, you can layer up your casual tee with a quirky trendy plaid shirt! The orange and green color shade is perfect to showcase a cheerful summer vibe!
Conclusion
Thus are 7 summer camp outfit ideas we have shared with you. We hope this could help you all out to find a trendy and comfortable summer camp outfit idea. There is shearling jackets to remove the cold summer night, and a comfortable stretch tee and short pants to comfy your walking in the trek way. Which one is your favorite summer camp outfit essential? Happy summer holiday everyone, cheers!